Happy Valentine's Day! Nothing says "I love you" more than a reference to "Hamilton: An American Musical." Having Alexander Hamilton, John Laurens, or Aaron Burr telling your significant other is true love. There are great puns and quotes from Hamilton that are just perfect for Valentine's Day; here are some cards that you can send that someone special:
1. The ultimate sacrifice for you.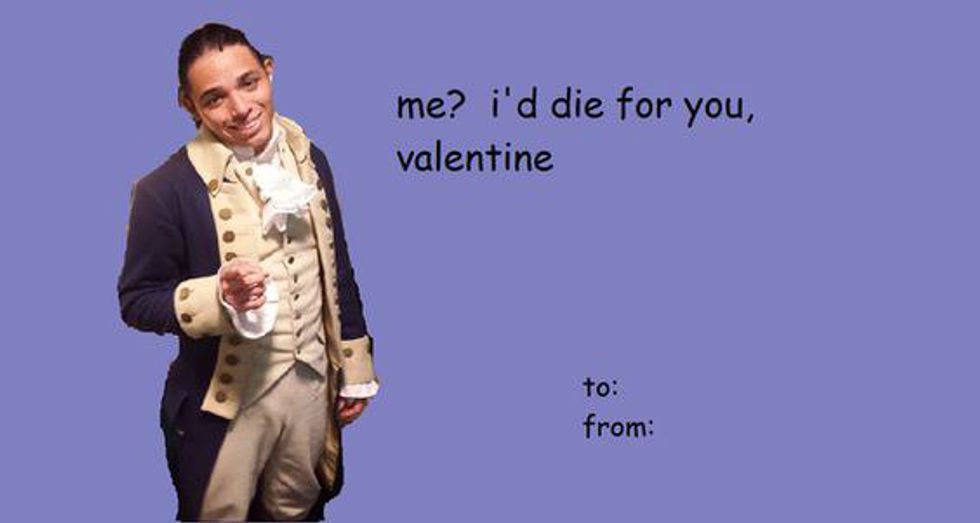 2. *Almost*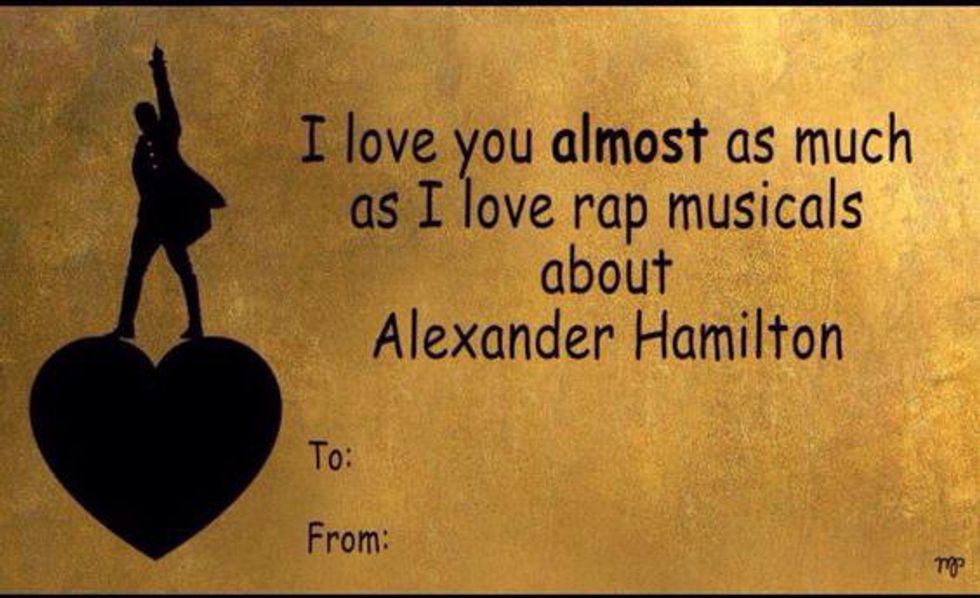 3. Damn, George.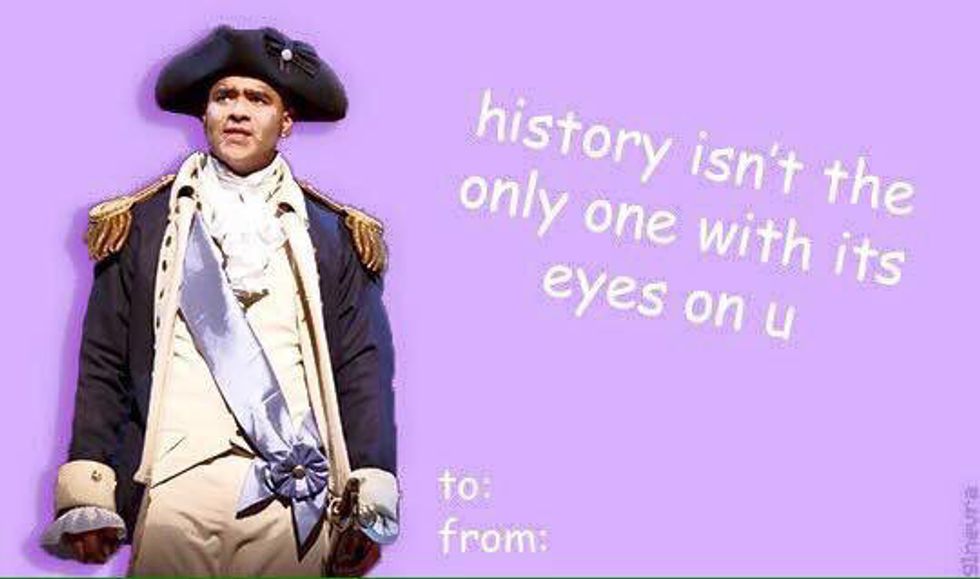 4. Finally, Burr has an opinion.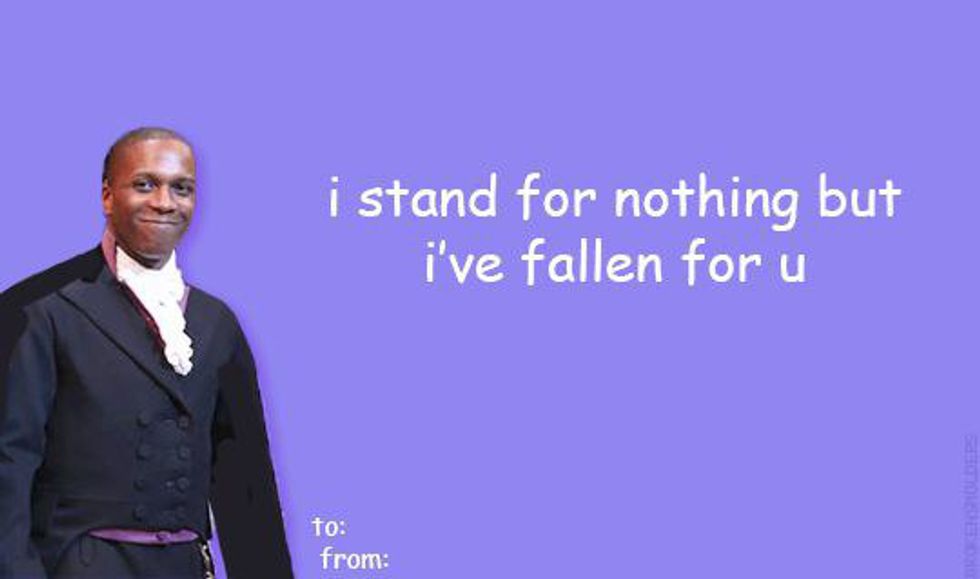 5. The dramatic as ever George.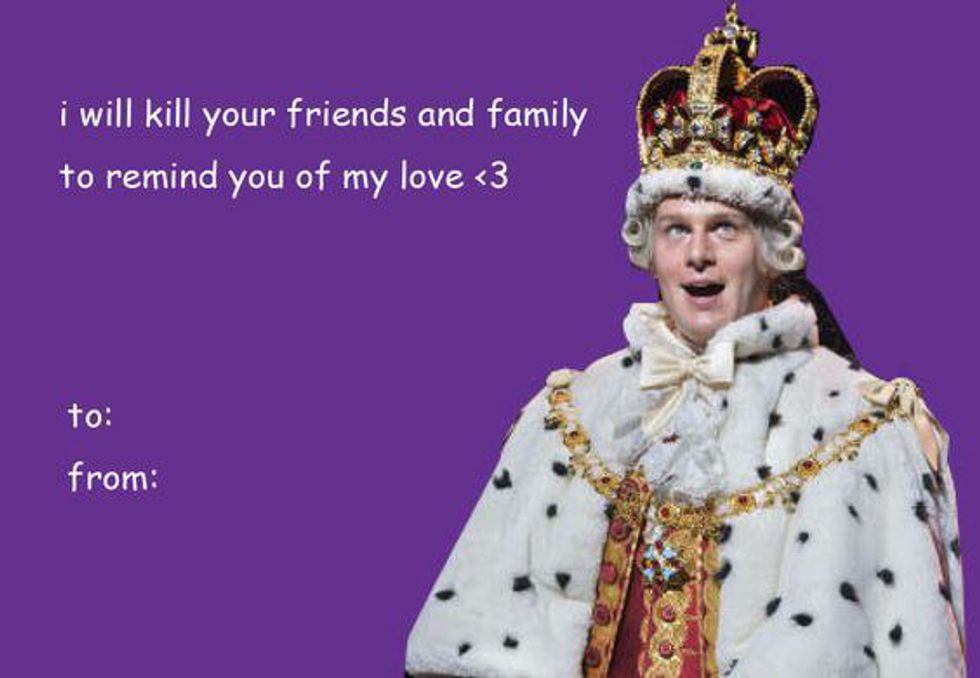 6. For the realistic couple: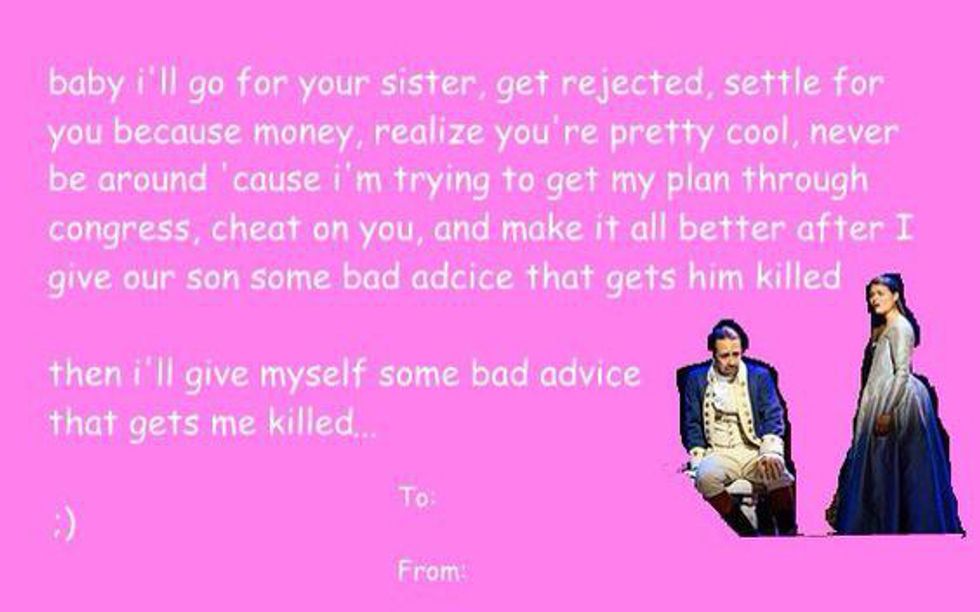 7. Creepy George back at it.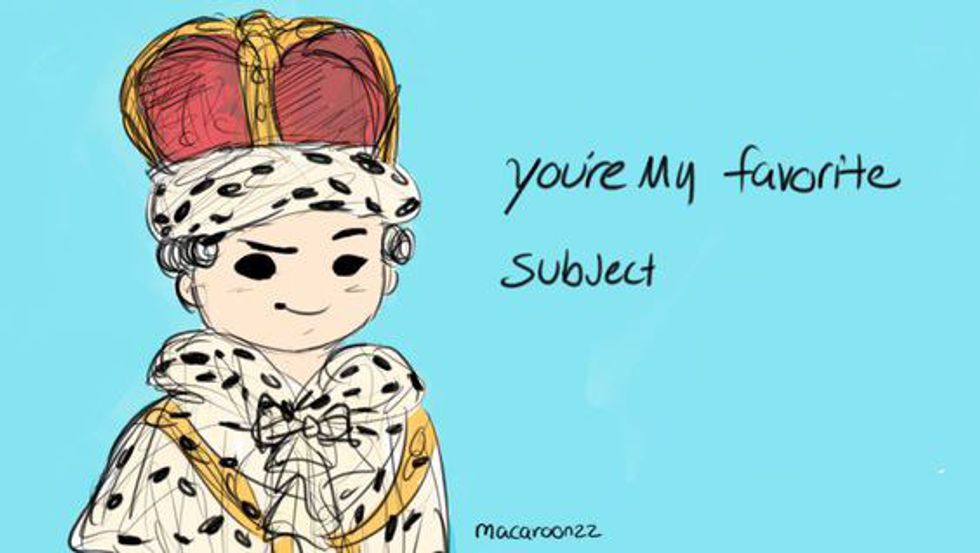 8. Hint, hint. Wink, wink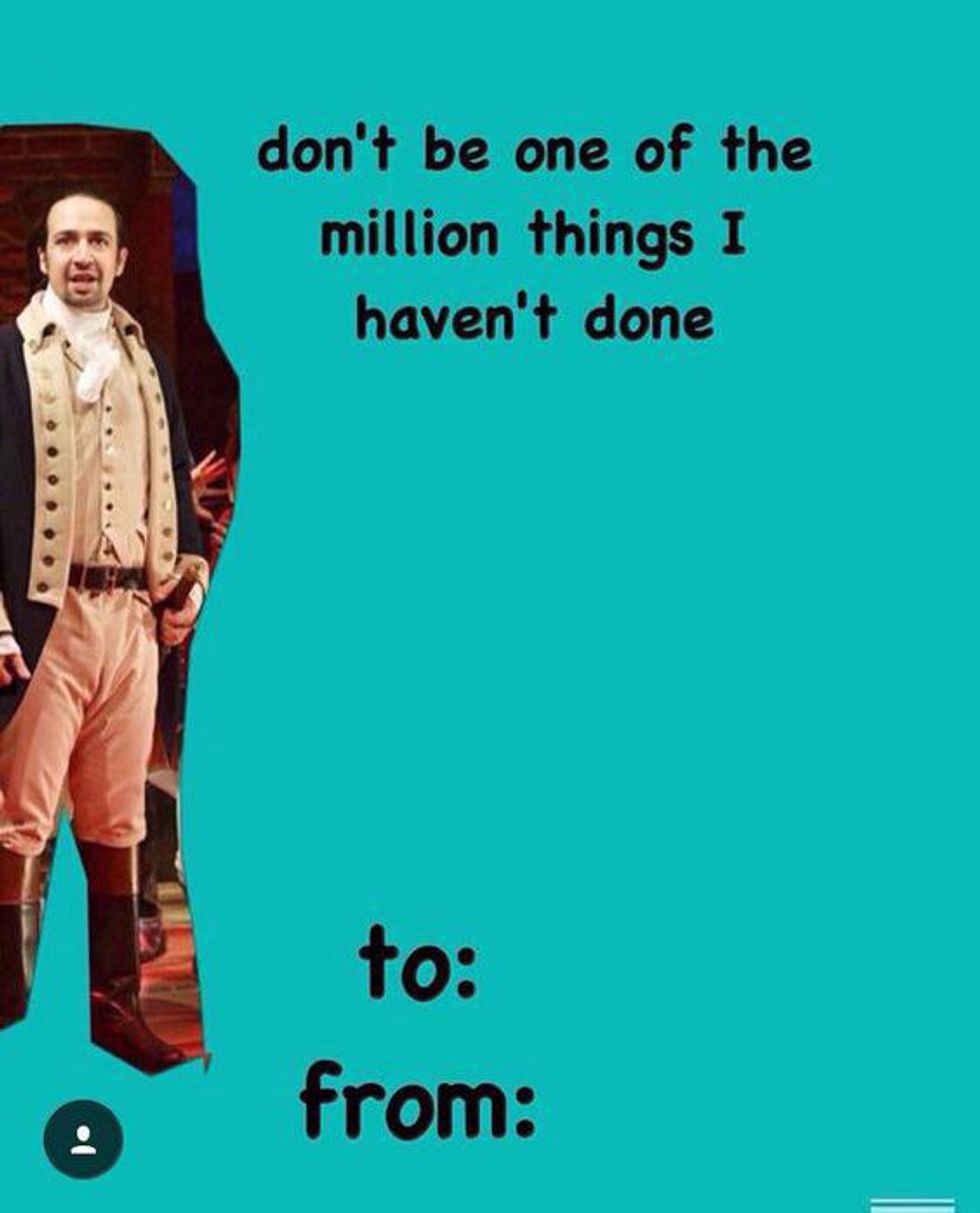 9. For a secret love.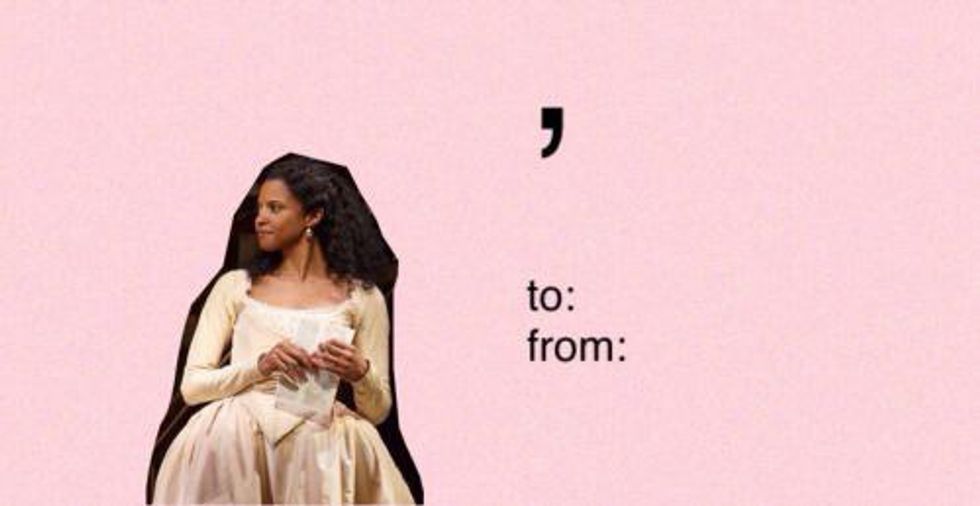 10. This speaks for itself.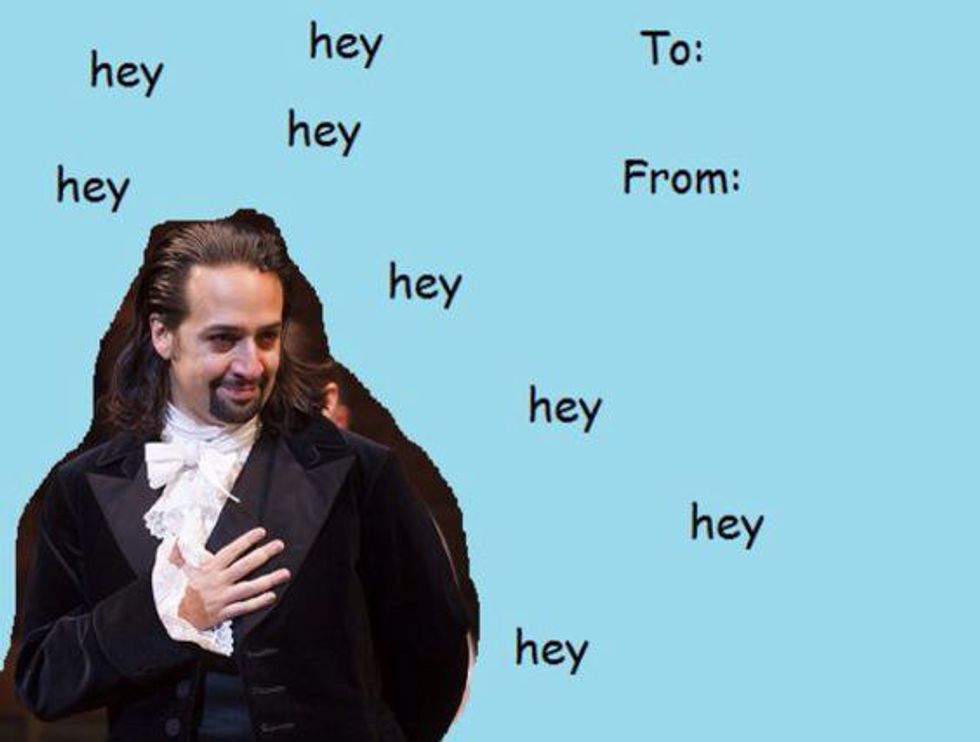 11. Oh, wow.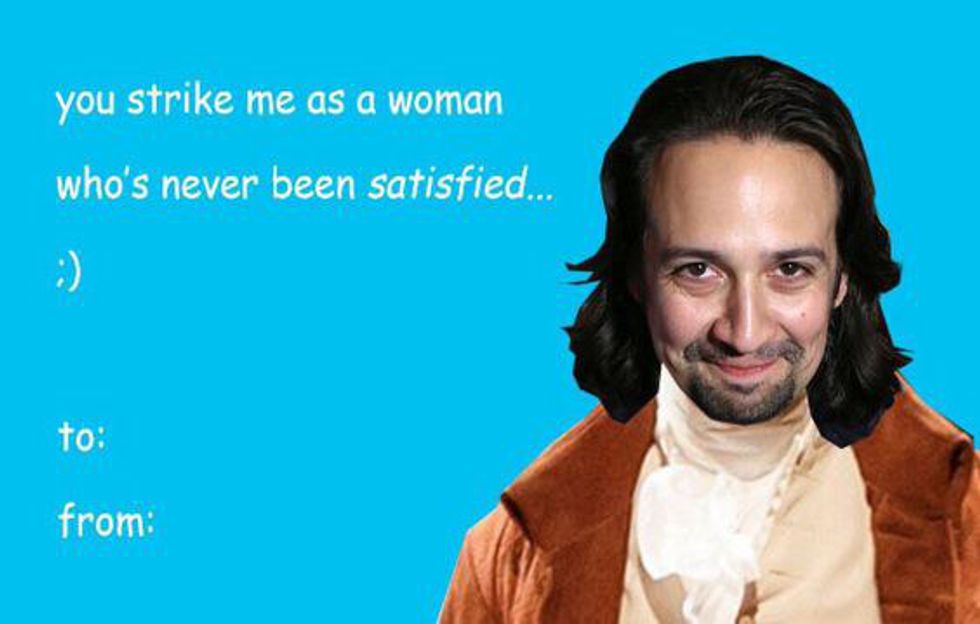 12. Sexy Burr.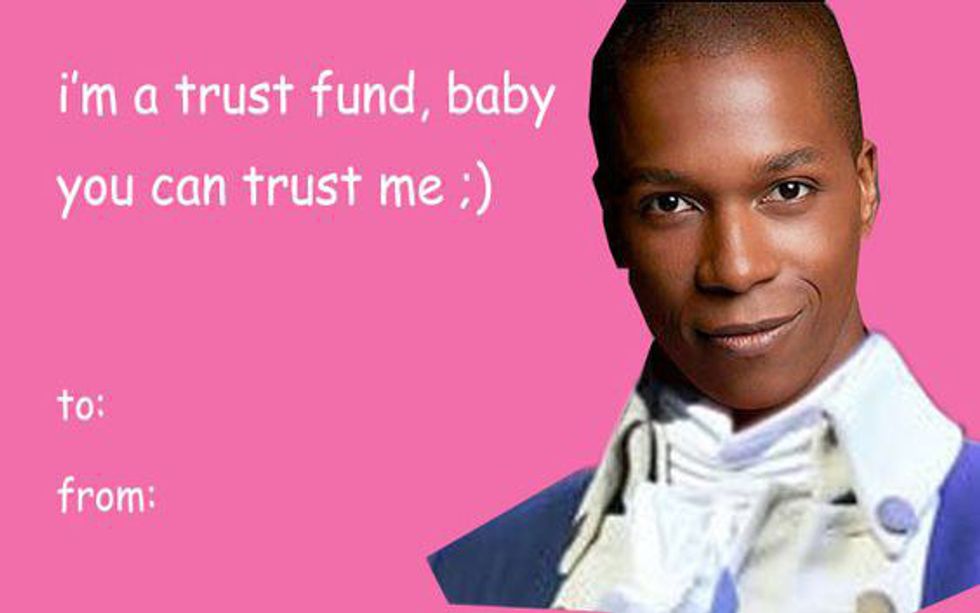 13. Single greatest compliment in Hamilton.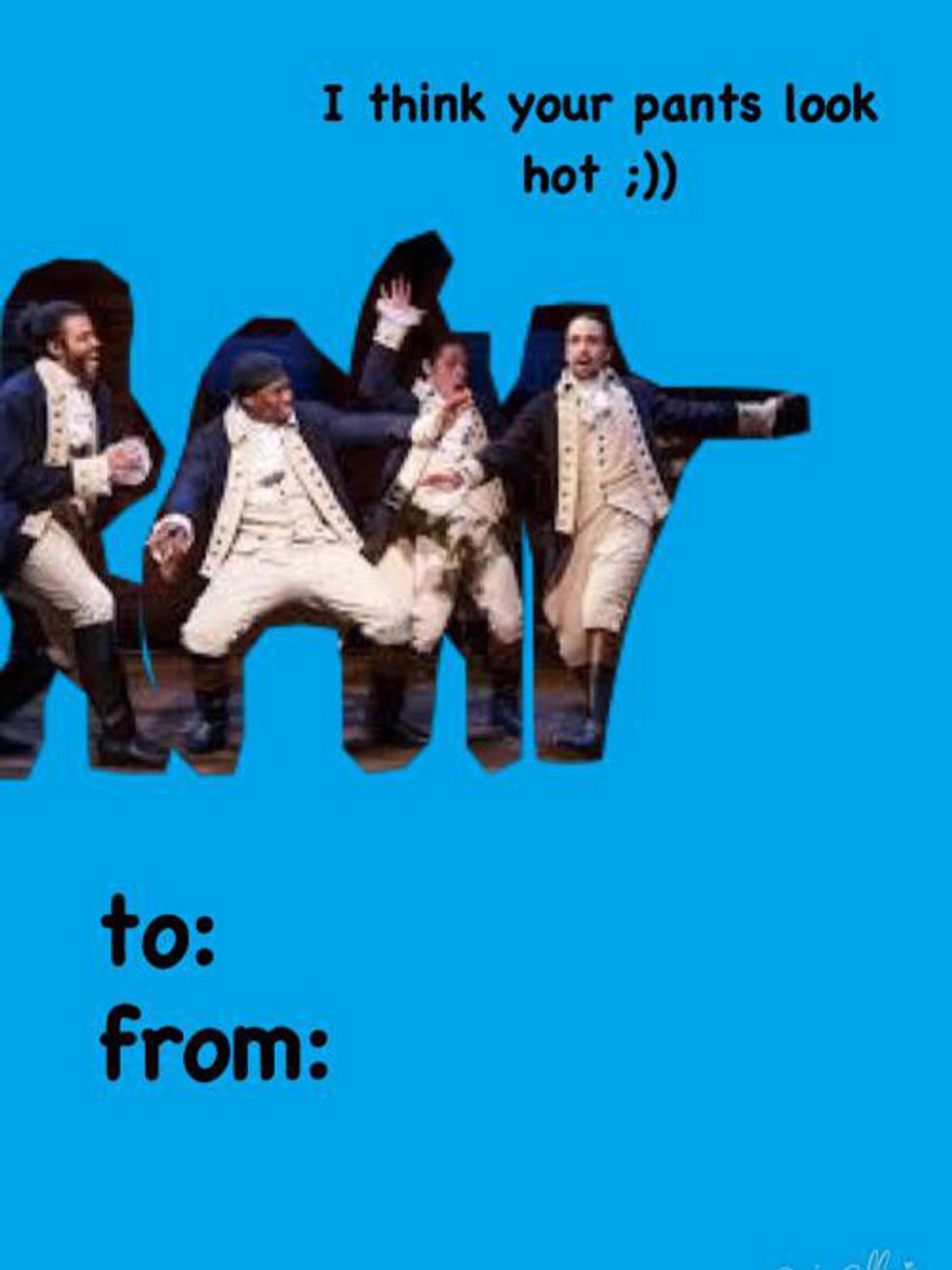 14. And finally, this gem.