The holidays are such a happy time full of friends, family, and the best holiday goodies! Whether you are going to a party and going to be sharing your wonderful creations, or pigging out while watching your favorite holiday movies, these five delicious treats will bring about even more holiday spirit to this special time! All these recipes will be easy to prepare and make as the holidays are, understandably, sometimes very stressful as it seems like everything has to be perfect form the tree to the presents. However, the desserts will be the one easy thing to check off your to-do list this holiday. Have fun creating and enjoy the wonderful outcome!
1. Peppermint Bark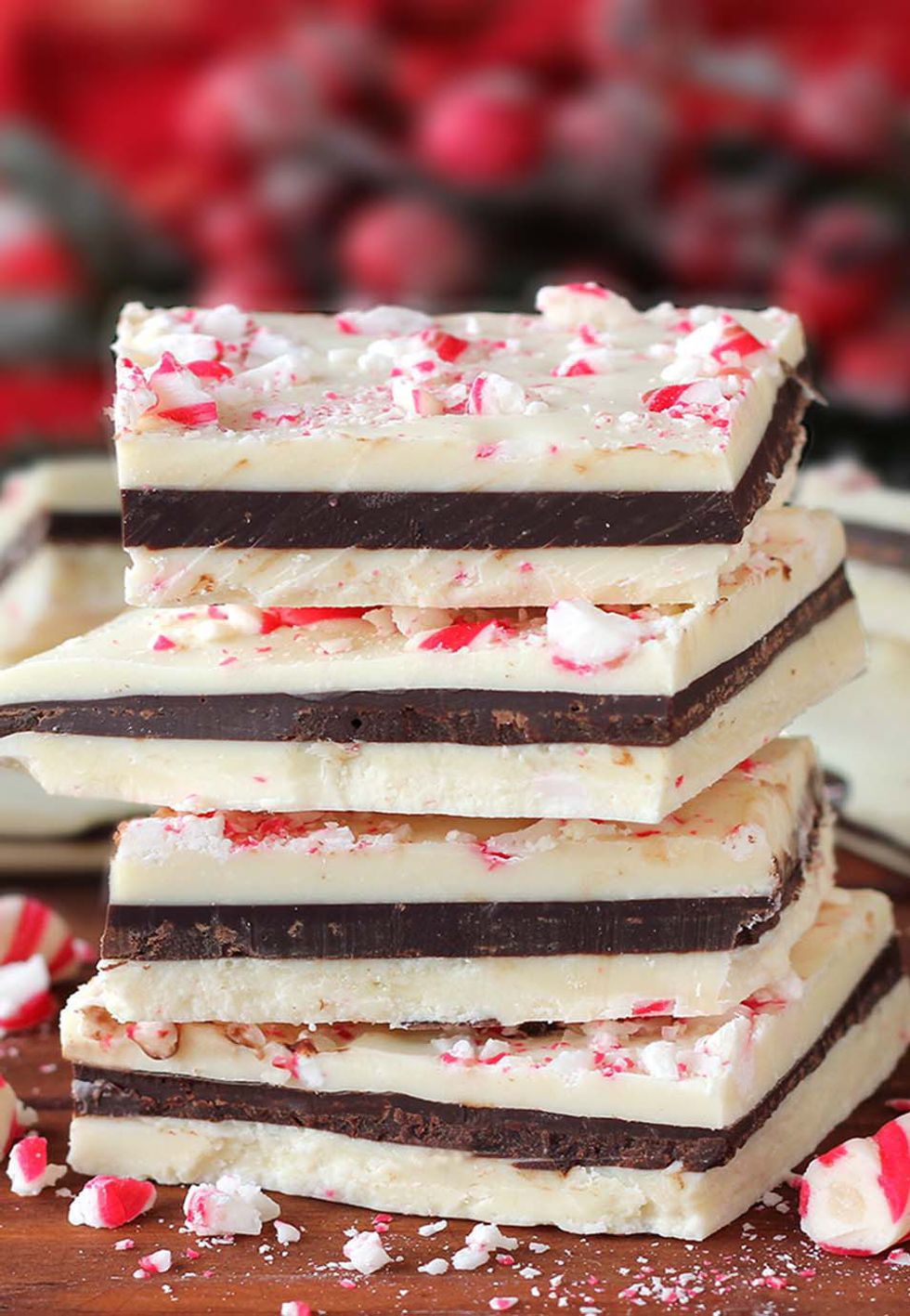 Full of both white and dark chocolate and peppermint, this cookie is one of my personal favorites that comes out around the holidays. The crushed candy canes makes it feel like Christmas is just around the corner. It is very easy to make, taking only a little over to make for those in a rush to get something done right before a party! Further ingredients and instructions can be found at http://sugarapron.com/2015/11/24/easy-peppermint-b....
2. Mini Santa Cheesecakes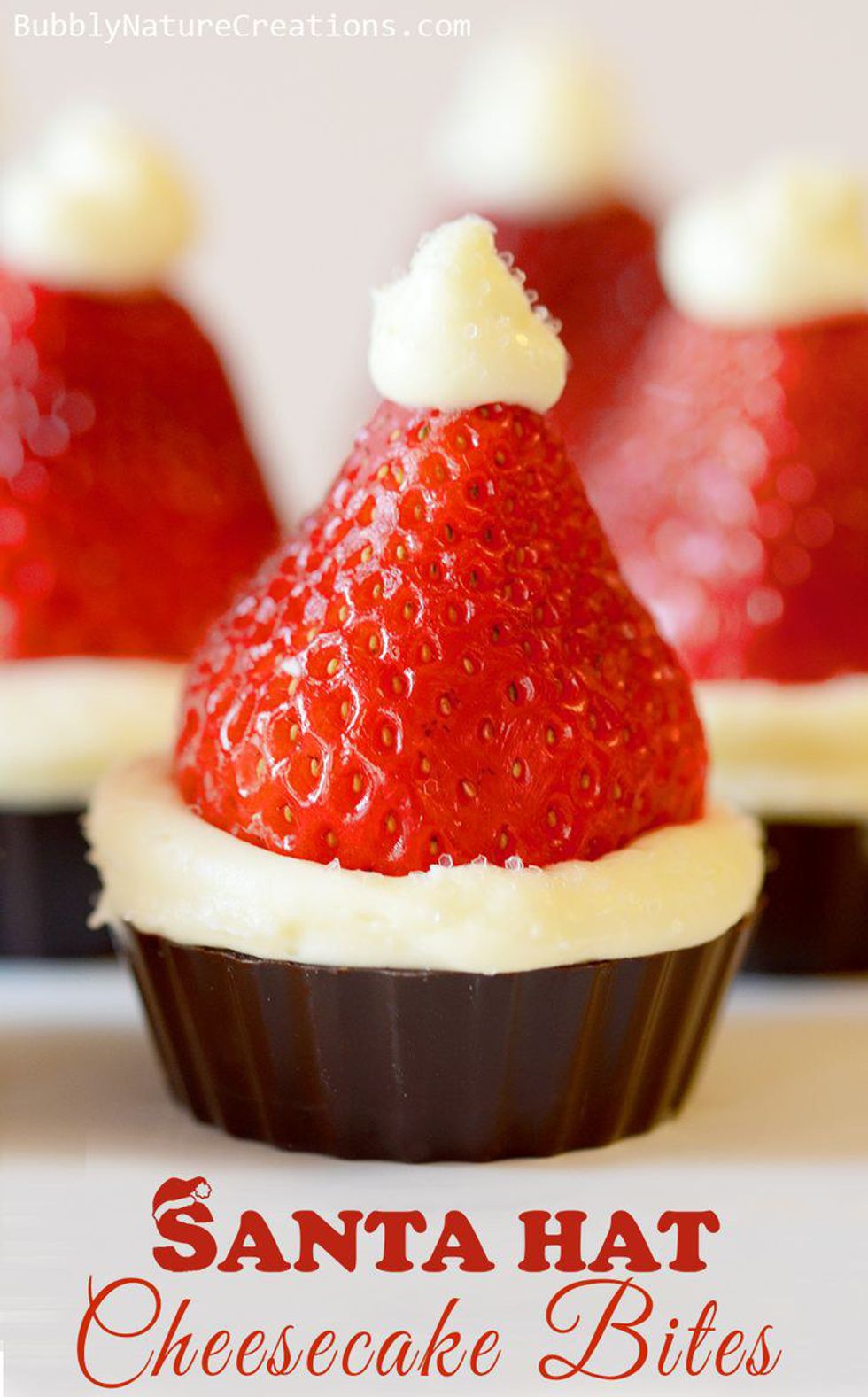 These cute and fun treats are great for all believers in Santa: adults and kids alike! These sweet treats take a little less than a hour to make, and have a little something for everyone: cheesecake, chocolate, and fruit! For more details on how to make this go to http://www.bestrecipes.com.au/recipe/mini-santa-ch....
3. Gingerbread Ice Cream Sandwiches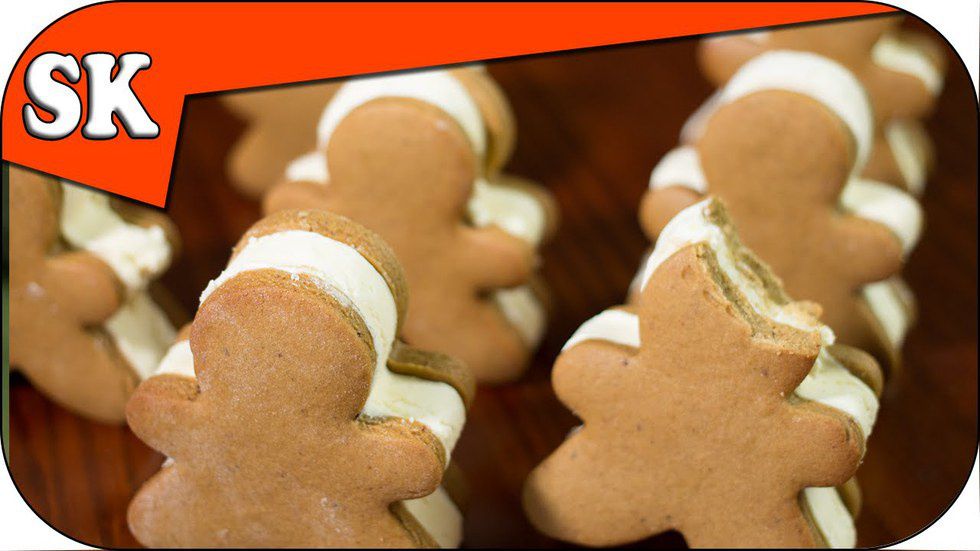 Two classic desserts meet in this creative yet simple dessert! Extra points if you decorate your gingerbread with cute faces! For details on how to make this go to
http://www.tasteofhome.com/recipes/gingerbread-ice...
.
4. Eggnog Pudding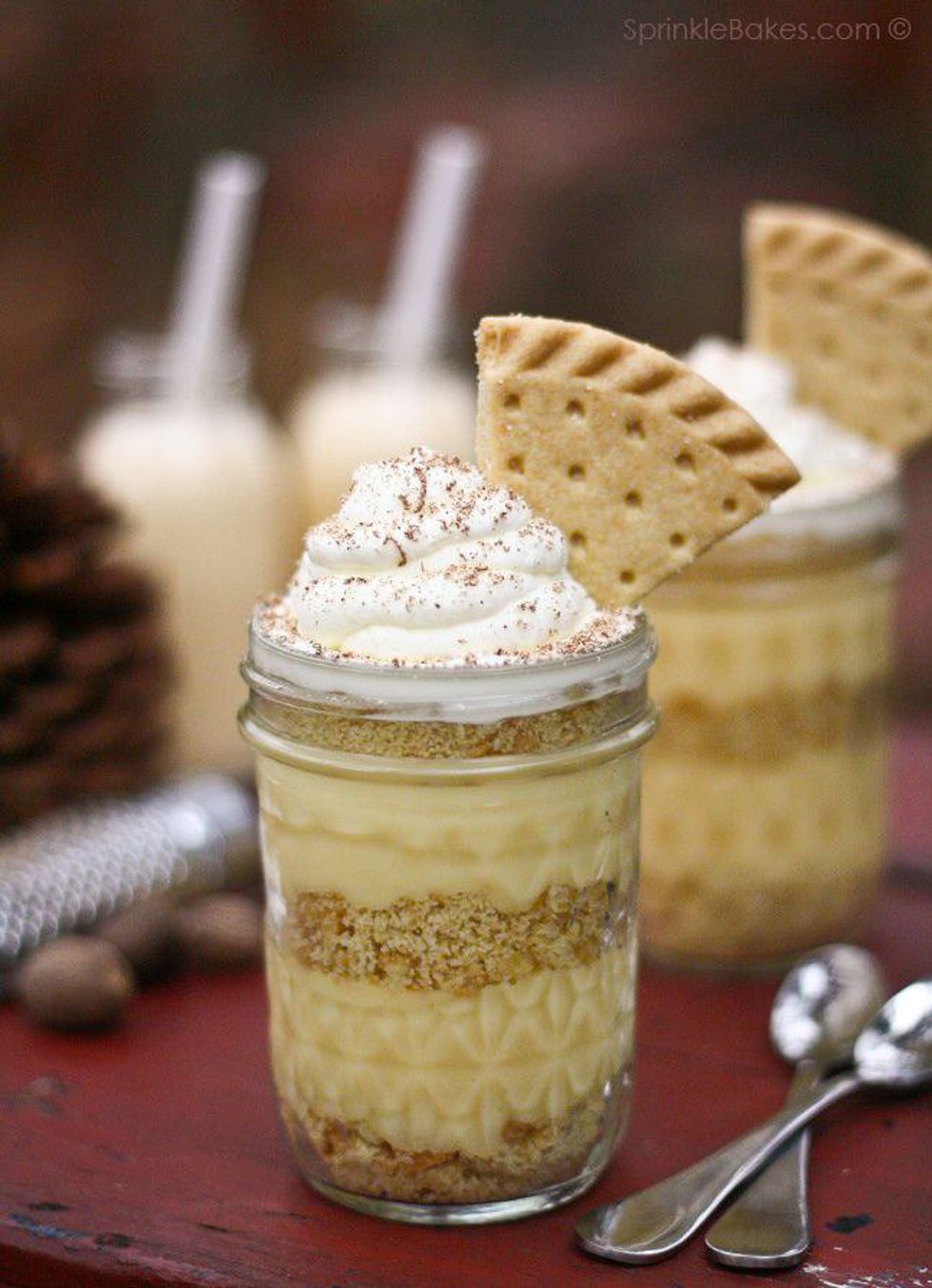 A classic twist on this family favorite holiday drink makes this into a sweet treat! For more details on how to make this out check out the recipe at https://www.pillsbury.com/recipes/eggnog-pudding/5....
5. Hot Chocolate Cookie Cups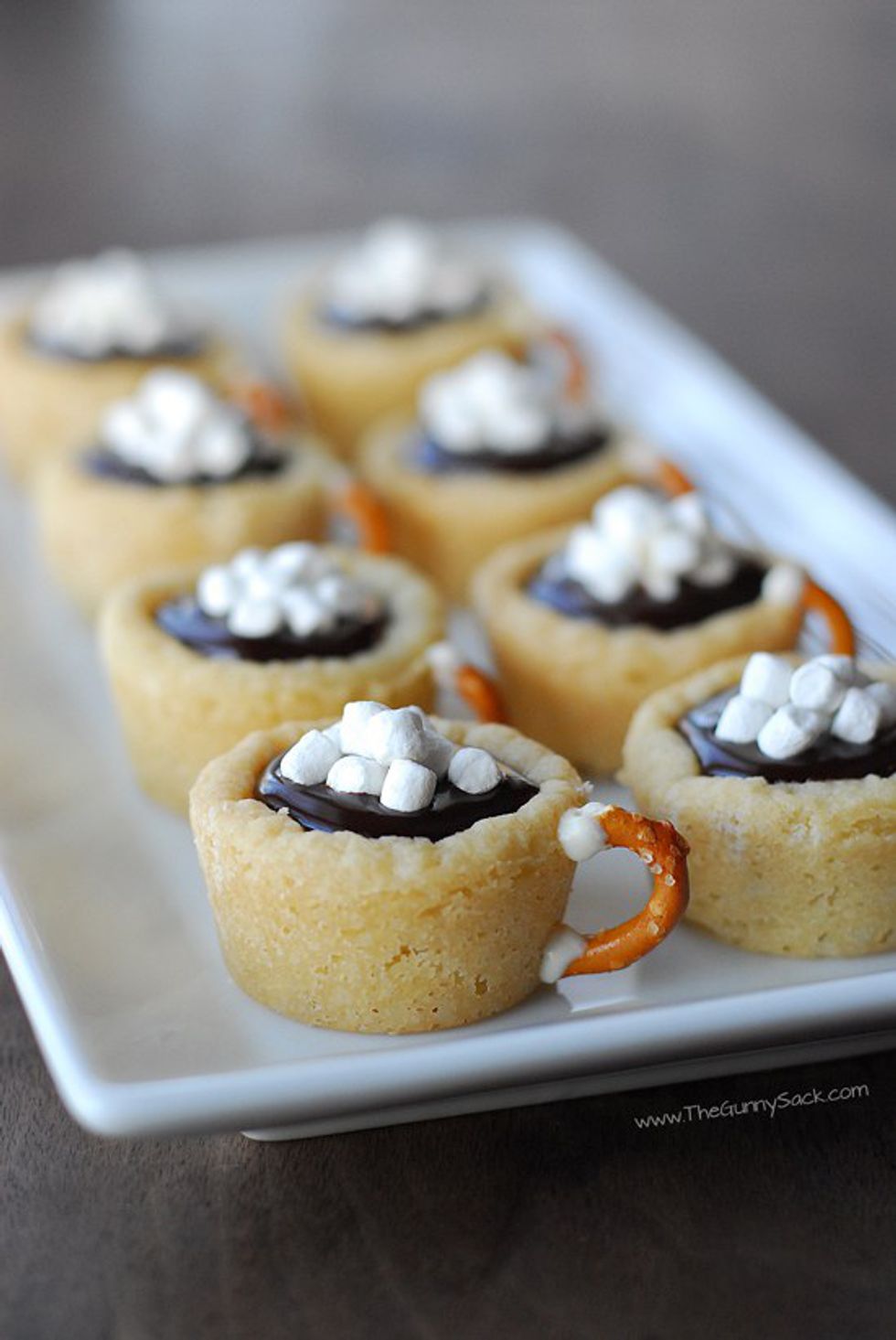 Not only do these look good enough to drink, they look good enough to eat also! This is a cute idea for holiday parties when trying to be a little more creative and artistic with your dessert then just the simple sugar cookies. For more information check out
http://www.thegunnysack.com/hot-chocolate-cookie-c...
.
Enjoy both making and eating these delicious treats and have a happy holiday!