1. Okay. Keep it together. Lets try to hold all farts in as much as possible tonight.
I can not screw this up like the last one.....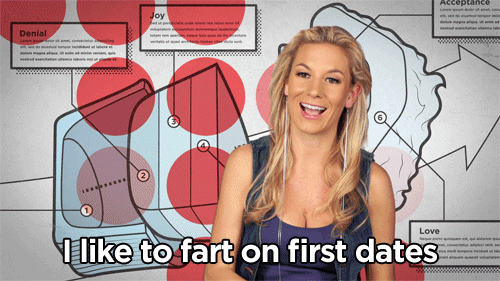 2. I NEED TO STOP BEING SO NERVOUS. HOLY COW.
Hopefully he can't notice that I am not mumbling my words when I talk.
3. I am already sweating through this nice shirt. Unbelievable.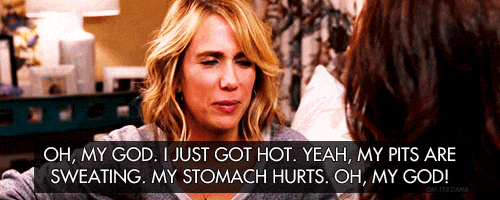 4. Golly, darn it. Hopefully he didn't hear that one rip...
I'll just hum really, really loud so he can not hear it
5. Oh wow, can this guy can get anymore attractive!!
6. Am I smiling too much??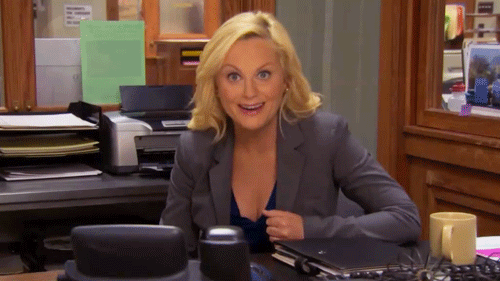 7. Yes. Yes I am. I need to chill.
8. HE JUST TOUCHED MY HAND.
I need to go to the bathroom and text my roommate about this.
9. I hope he doesn't think I eat funny...
Remember keep your mouth shut while you chew.
10. He just told me I can have dessert of my choice!
He is about to learn fast how big of a fat kid I am at heart.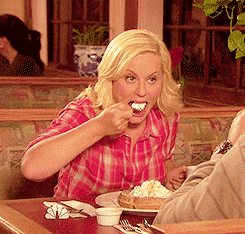 11. Man, I feel so bloated.
I need to put on my jacket or suck up my stomach to make it look like I didn't eat too much....
12. Checked my armpits again, yea.. I. Am. Still. Sweating.
Okay, even though they are sweating, they didn't stink. We are good. Well, at least I don't think I can smell myself...
13. I wonder if he will kiss me good night...
Man, if he does.. I can't think about this anymore. My stomach is in knots!