There is no character in the world like Michael Scott. He's ignorant, offensive and incredibly horrible to work with. However, for some reason we just can't get enough of him. Michael Scott is convinced that all of his employees at Dunder Mifflin, a mid-sized paper company in Scranton, Pennsylvania, are his best friends. He goes out of his way to try and connect with them in a not-so traditional way, and he makes sure he's involved in each of their lives in one way or another. He's gone so far as to invite himself over to Jim's house for a barbecue that he wasn't supposed to know about in the first place. His employees each have their own personalities, causing further conflict within the workplace. There's Jim and Dwight who can't seem to go an episode without getting on each other's nerves in some way, and there's the white collar workers' ongoing feud with the warehouse guys downstairs. No one ever seems to catch a break.
With some of these antics aside, these are 12 reasons "The Office" is the best show to ever air on television:
1. There is no character like Michael Scott on modern television.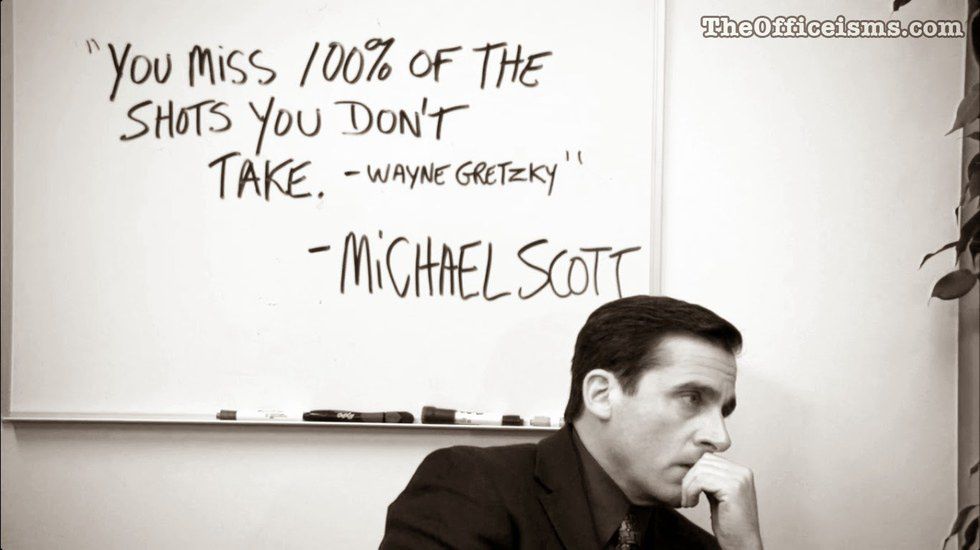 Michael Scott, although he's incredibly ignorant and rude, is one of the most kind-hearted characters to date. Although he may seem like a jerk, he's has good intentions for the most part, and he truly is the world's best boss.
2. It's hilarious content is so amazing, that you could watch it over and over again, and still cry from laughter.
Bears. Beets. Battlestar Galactica anyone? Come on! How was this not one of the funniest scenes in the show?!
3. Jim and Pam. Enough Said.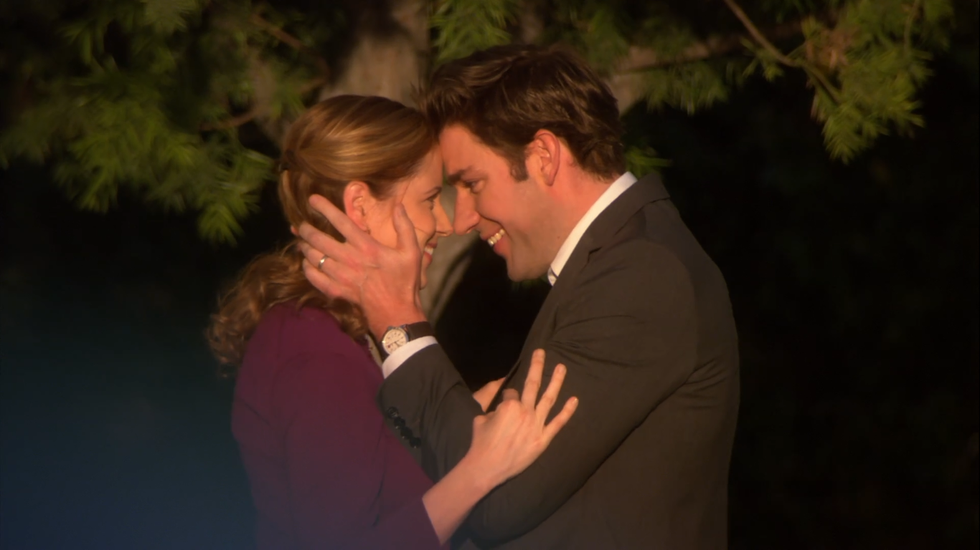 The whole story of Jim and Pam is probably the most amazing love story of them all. At least we can all agree that Jim and Pam Halpert was the best thing to ever happen thanks to Dunder Mifflin. BRB, crying!
4. It has won over 45 awards for television programming, including an Emmy for outstanding comedy series in 2006.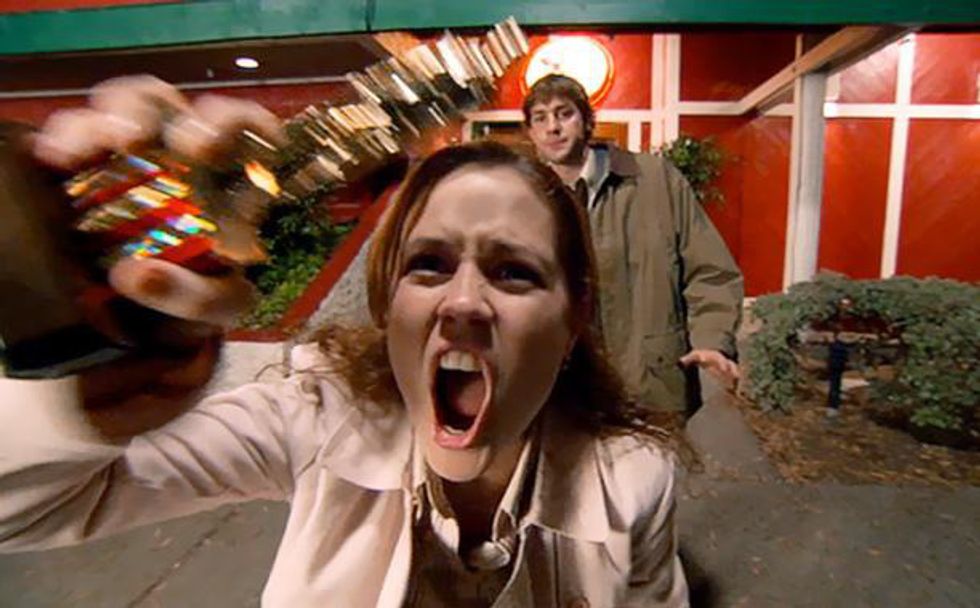 Yes Pam, we feel the same way! An Emmy Award is almost as good as a Dundee.
5. Dwight K. Schrute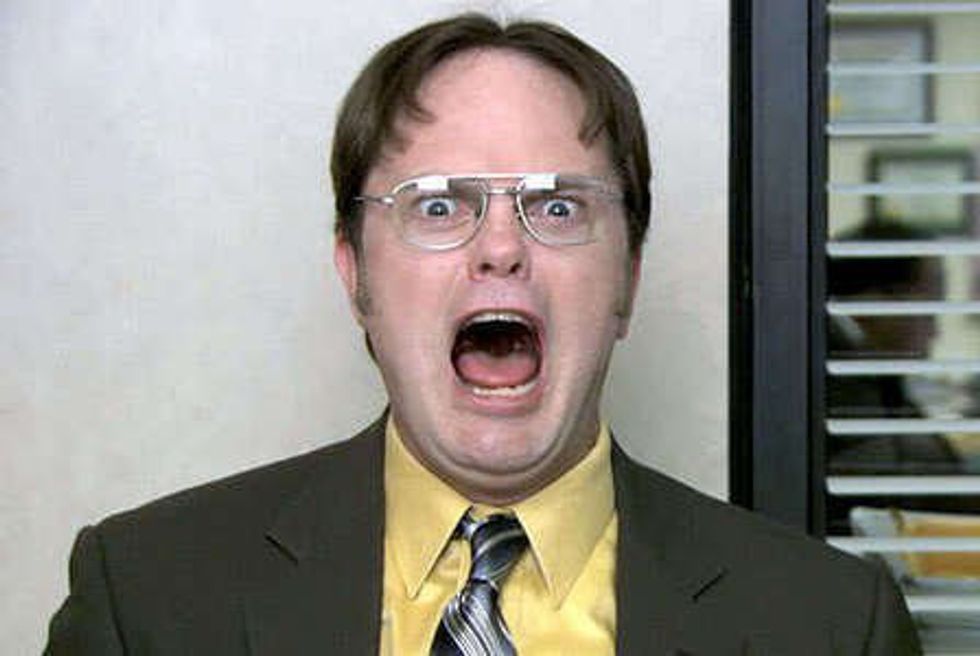 No character is as lovably awful as this guy right here. He's everyone's person to hate at Dunder Mifflin, but we must admit that there are no other characters on television today that can even match up to Dwight's brilliance. I'm sure he would agree.
6. It was one of NBC's highest rated shows.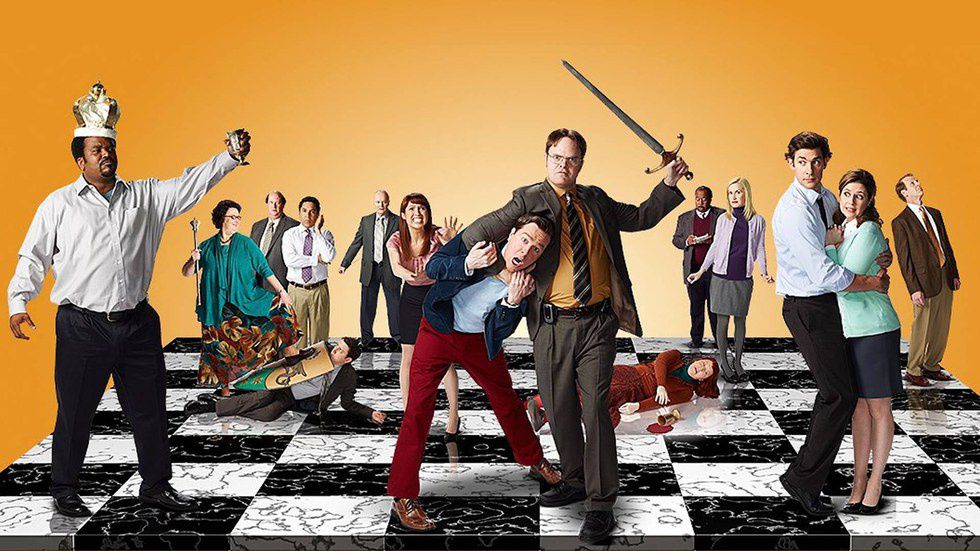 According to Wikipedia, even when later seasons dropped in ratings, the show was still one of NBC's highest rated shows. In October 2011, it was reported that it cost $178,840 per 30 second commercial, the most for any NBC scripted series.
7. Jim and Dwight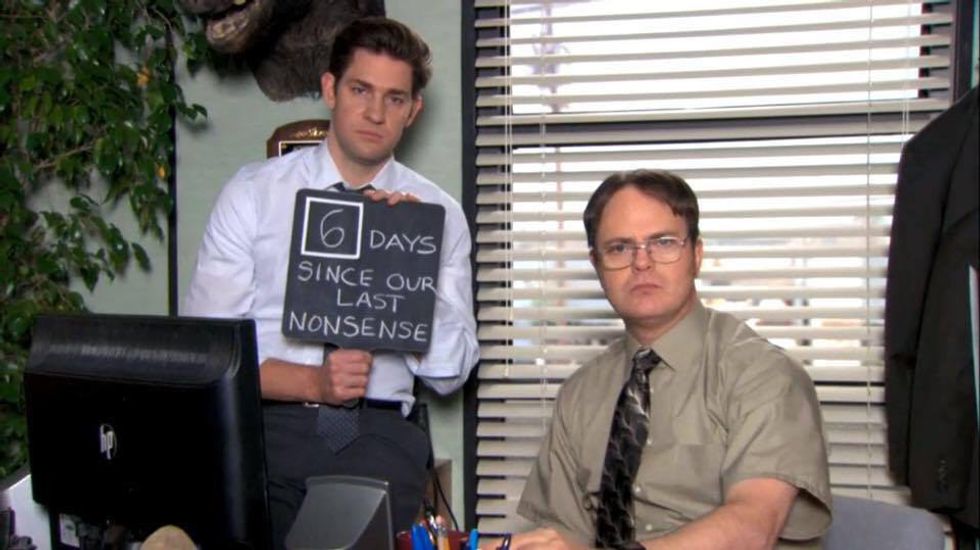 One of the most, main reasons this show has become so popular is because of the relationship between Jim and Dwight. Although they seem to get on each other's nerves most of the time, and most of their screen time involves Jim pranking Dwight, you can't help but love them. We all know that despite what they each say about the other, Jim and Dwight care about each other. It may be way deep down, but it's there, and we see it throughout the show's running.
8. Many actors that we recognize today got their start, or became popular after starring in the show.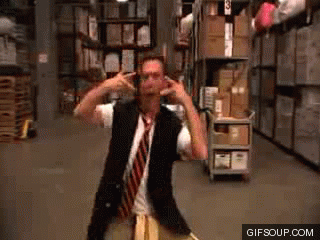 Ed Helms, Mindy Kaling, Ellie Kemper, Will Ferrel, Steve Carell, John Krasinski, B.J Novak and many others became a household name after starring and making a guest appearance in this show. This was huge contributor to the growth of Ed Helms and Mindy Kaling's comedic career as well. Just another reason this show is amazing!
9. Jim Halpert
Jim is probably my favorite television character ever. He's handsome, funny, lovable and he's got a great smile! He's the trickster who is also one of the most romantic people on the planet (just ask Pam), and we can't help but love everything about him. When he gave Pam that teapot for Christmas is when I just lost it. Who thinks of something as amazing like that? Not many people, and that's why so many people adore him.

10. Nonsense is always welcome at Dunder Mifflin.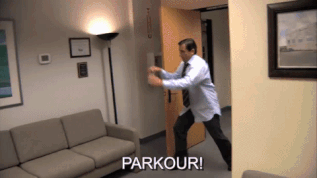 Dunder Mifflin is the place to go if you want some entertainment. There's never a dull moment, unless Jan is around, and you can always count on Michael Scott to make the day run a little less smoothly.
11. It has a huge fan following.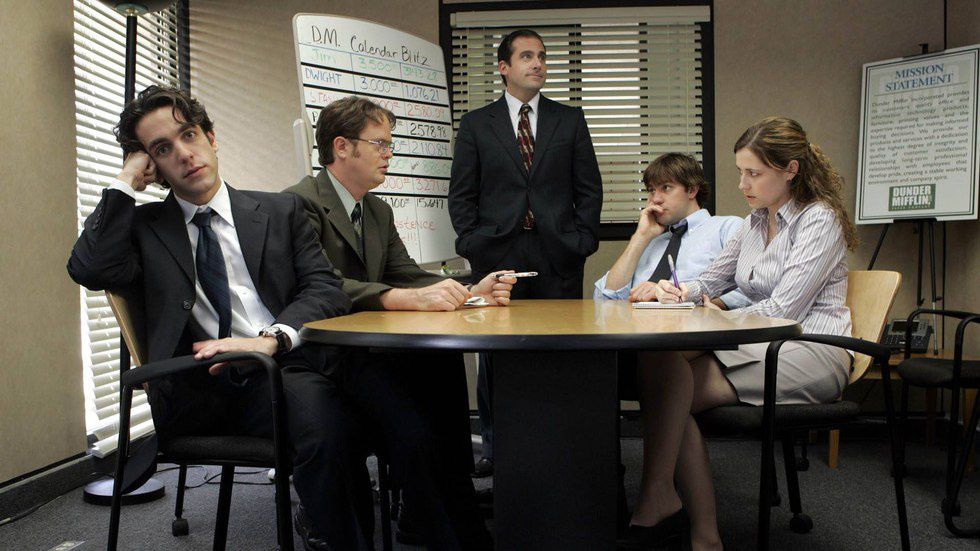 "The Office" is one of the most popular shows on television especially since Netflix has started streaming it for its subscribers. There are tons of fan sites dedicated to this amazing show, and there's tons of fan-made merchandise that you can find off of Etsy to fulfill your fandom needs.
12. It's easy to binge-watch.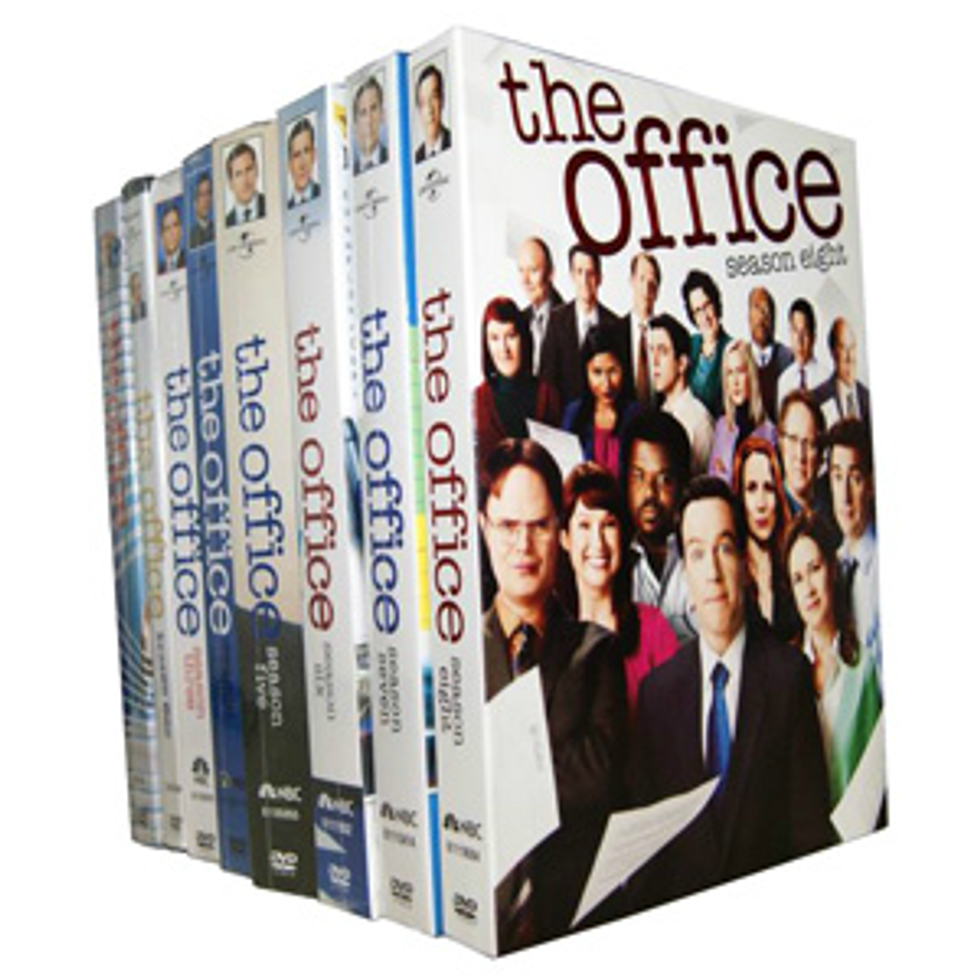 With each episode being about 22 minutes without commercials, watching it goes by quickly and you don't have to sit through it for long periods of time. Once you watch the first couple of episodes though, you'll be hooked so you won't even notice how long you've been glued to your screen, which is a good thing.
13. It's one-of-a-kind.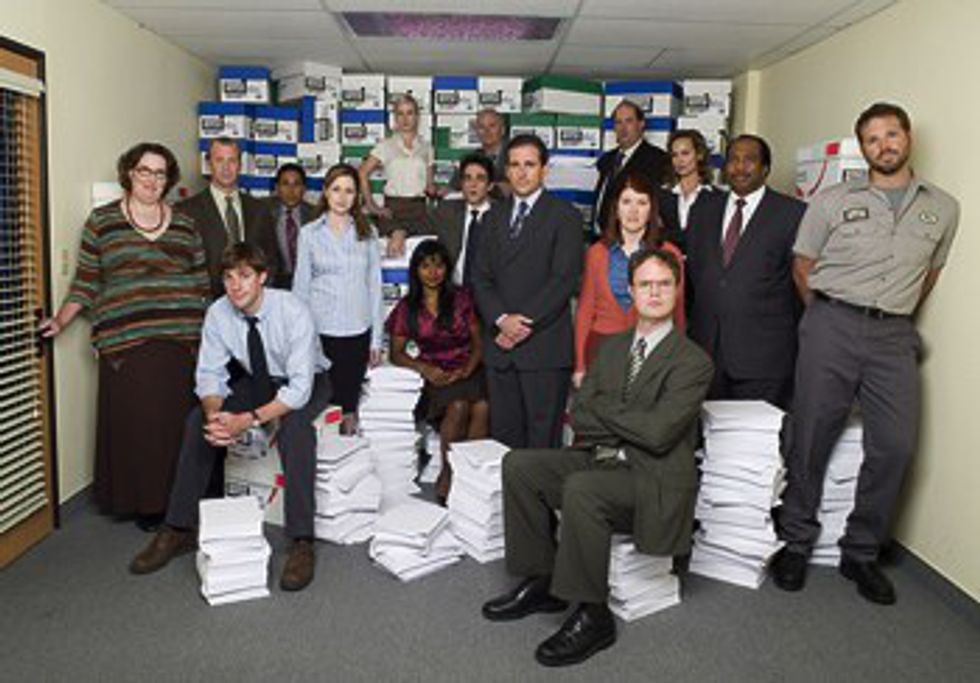 With its unique, mockumentary style of filmmaking, and its quirky characters, "The Office" is a show that will be remembered for all-time. Each person is able to connect with a character in some way, and once you watch the entire show once through, you can't help but keep going back to them. It's funny, satirical and it offers a unique take on television as we know it.
Dunder Mifflin is more than just a mid-sized paper company located in Scranton, Pennsylvania. It's a family that, along with the employees, the viewers learn to love.