1. You never have to worry about your "ugly" faces, because they can always one-up you.

2. You always have a cuddle buddy.
3. They're always down for walks, so they're pretty much the best "let's get active!" motivators.
4. As long as you have a dog, you'll have your best friend.
5. They teach you to enjoy the little things.
6. A dog's smile can light up the room.
7. Even when they have no idea what they're doing, they're cute.
8. Dog hugs are the best hugs.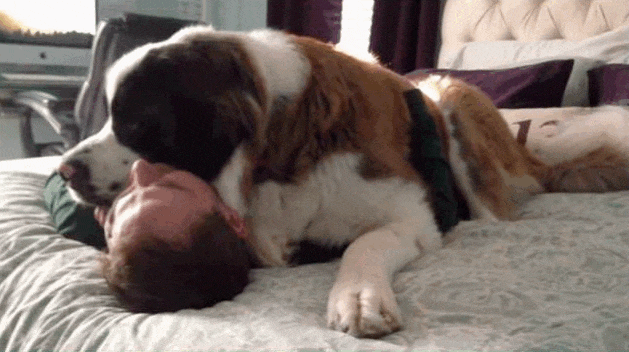 9. No matter how much you've missed them, they've missed you more.
10. They never judge you, even if you do this.
11. They don't even know how cute they are when they do this.
12. The way the wind flows through their... mouth?
13. Regardless of if they chewed up your favorite shoe or made a huge mess, you just can't stay mad at them.