With Halloween right around the corner, everyone is scrambling to put together costumes, go to haunted houses, buy candy...you name it! Clearly, Americans have made Halloween much bigger than it used to be. Here are some things you might want to know as you're getting ready for Halloween this upcoming weekend...

1. Halloween has been around since the Middle Ages.
Hallowmas is a three-day period where people honor the saints. Children and poor adults would dress up in costumes, and go door to door during these three days. They would often beg for food or money in exchange for songs and prayers.
2. Ireland is typically believed to be the birthplace of Halloween.
Who knew that Halloween was more of an Irish holiday than St. Patrick's Day?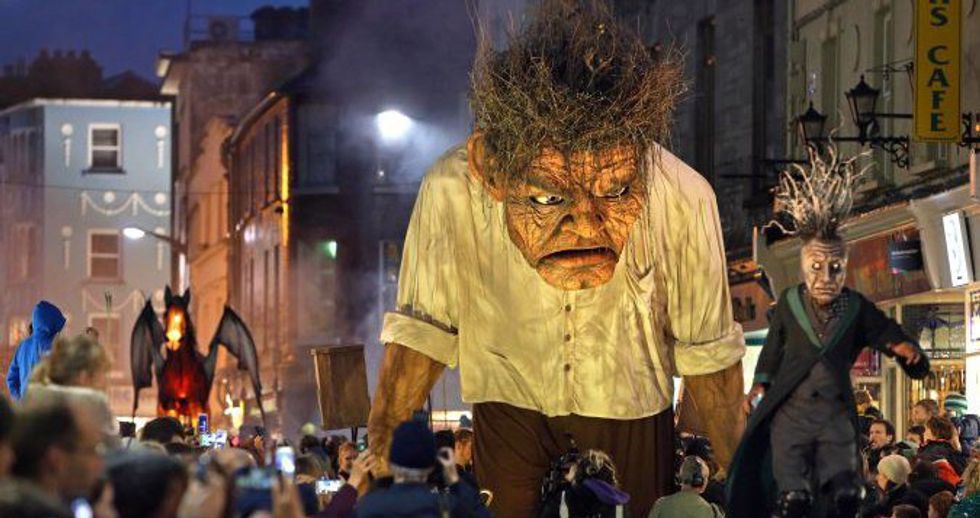 3. Original costumes included wearing animal skins or heads.
Thank goodness we've come a long way in regards to Halloween costumes. No way would I wear a real animal head just to get some candy!
4. The first jack o'lanterns were made from either potatoes or turnips, not pumpkins.
Ugh, why wasn't I around back then? Carving a potato sounds 10 times easier than carving a pumpkin...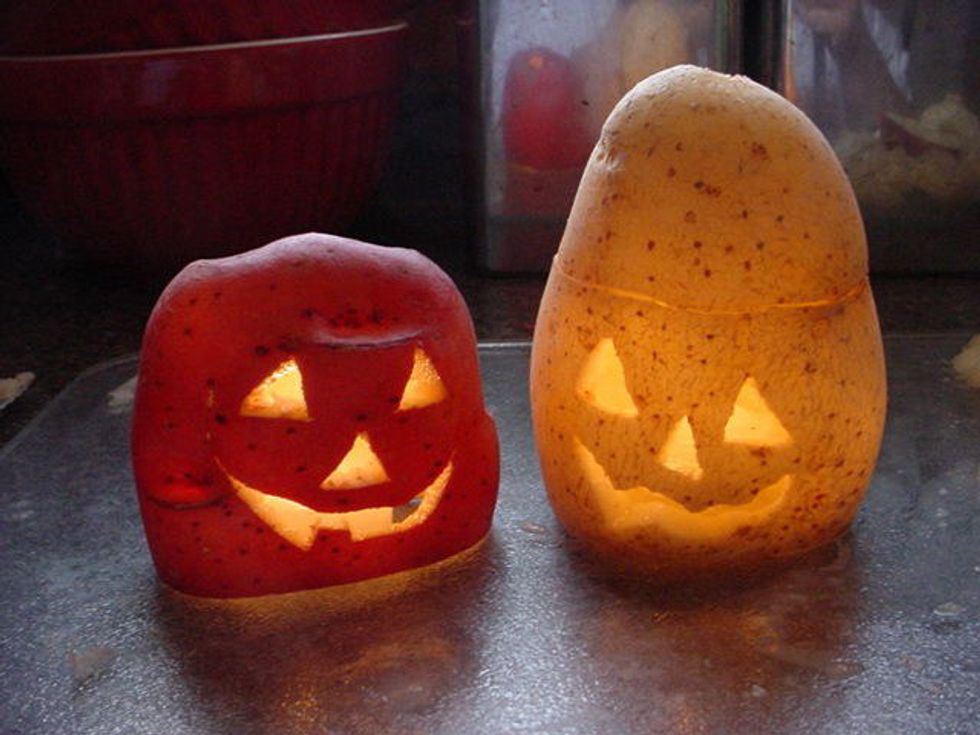 5. Samhainophobia is the fear of Halloween.

BOO! Did I scare you?
6. Both Salem, Mass., and Anoka, Minn., are the self-proclaimed Halloween capitals of the world.

First Ireland is the birthplace of Halloween, and now we have TWO Halloween capitals?! I can't keep it straight...
7. Trick-or-treating has been a tradition in the United States since the 1920s.
I don't know about you, but these costumes from the 1920s are just as scary as someone wearing an animal head in the Middle Ages.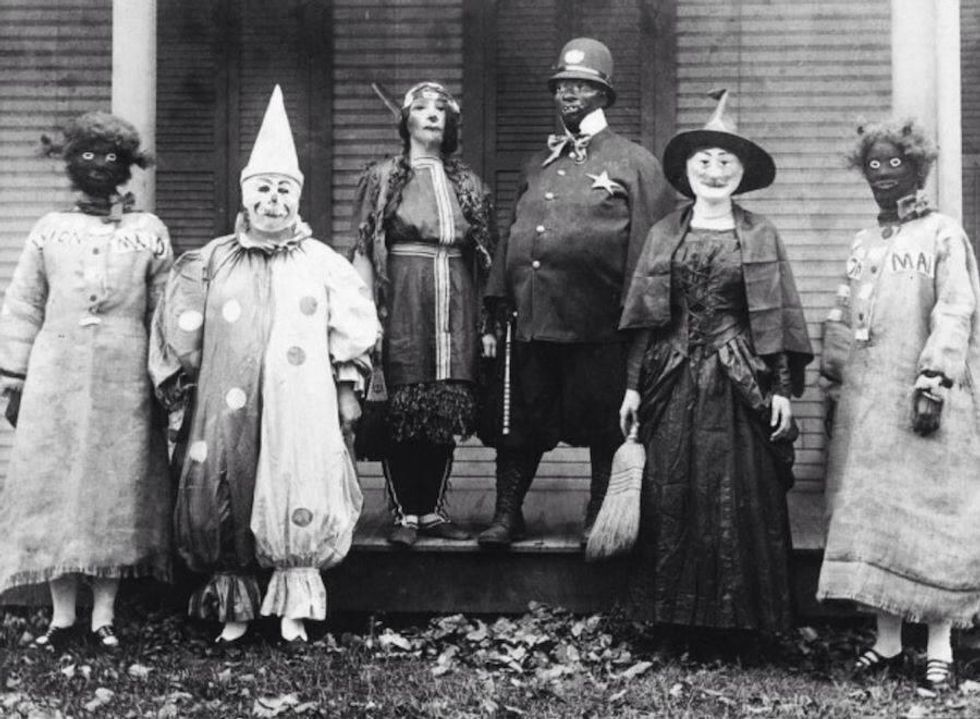 8. Dentists around the U.S. will pay kids by the pound for their Halloween candy.

There is no way I would give up my candy for money when I used to go trick-or-treating. Unless of course someone gave me $1 million. I would give up my candy for that, wouldn't you?
9. Halloween is the second-highest-grossing commercial holiday after Christmas.
From trick-or-treating to getting scared to death at haunted houses, it's no surprise that Americans love Halloween almost as much as they love Christmas.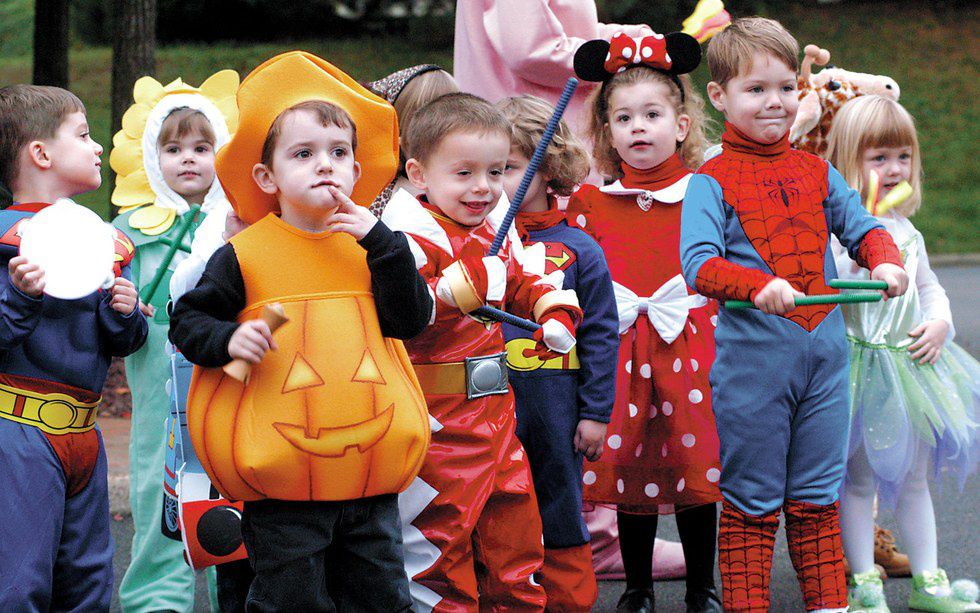 10. Witches weren't always considered scary creatures.
Contrary to popular belief, wiccans used to be highly respected people. The word "witch" is based off of the Old English word wicce, which means "wise woman." Witches had two main meetings a year, and one of them, called sabbat, was held on the night of Halloween.
11. Seeing a full moon on Halloween is extremely rare.
The next full moon on Halloween will be on October 31, 2020. The last full moon on Halloween was in 2001, and before that we hadn't seen one since 1955.

12. Americans spend about $7.4 billion on Halloween.
Would it surprise you that $350 million of that is spent on costumes for pets?!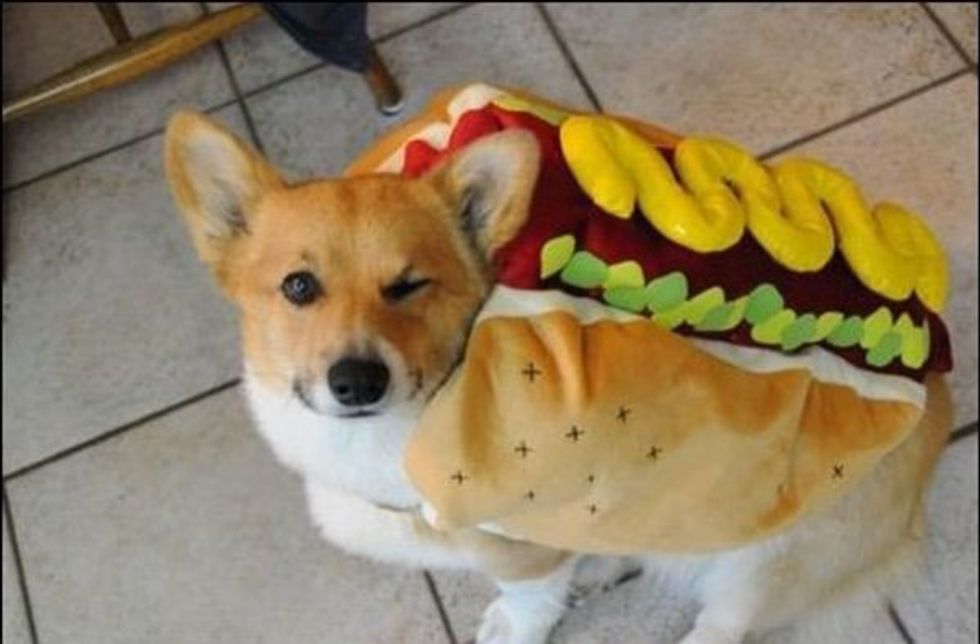 13. Magician, Harry Houdini, actually died on Halloween.
Harry Houdini had peritonitis caused by the first operation for appendicitis, and died after the second operation. Hmm... Not even magicians can escape the Grim Reaper.
It's no surprise that Halloween is right around the corner, so don't leave anything to the last minute! Make sure you have your pumpkins carved, your pet dressed in the silliest costume you can find, and make sure to keep an eye out for any witches.