When preparing for your next Disney trip, you know you look for help anywhere you can. Whether you are looking for the best things to do or looking for the best things see at Disney, YouTube is the way to go. YouTube is full of a community of Disney College Program vloggers and theme park vloggers. The difference being, part of the community is cast members and the other is either annual pass holders or just lovers of theme parks! Here are 13 Disney vloggers to watch before your next trip!
1. The Tim Tracker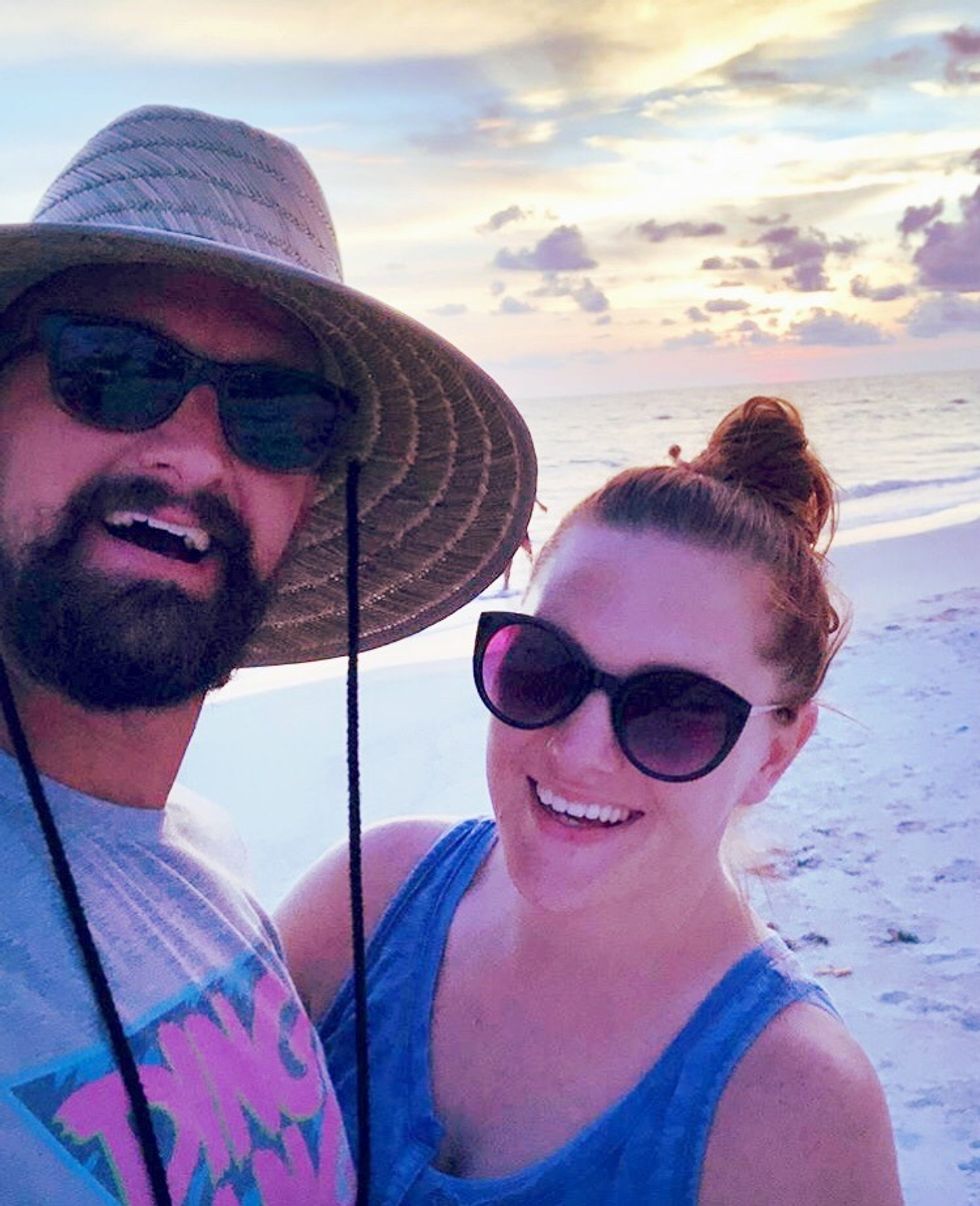 Instagram: @thejenntracker
Tim and Jen have been around for years, but I just recently got into their channel thanks to another Disney vlogger, PrinceCharmingDev. However, they are not just Disney vloggers. They've traveled to a few different Disney parks and recently just got back from Disneyland Tokyo! They also go to the theme parks that are around the Orlando area , such as Universal and SeaWorld, so they give you more of an idea of other theme parks that are in the are and the things you can do at each park as well tips and tricks!
2. Chase Russel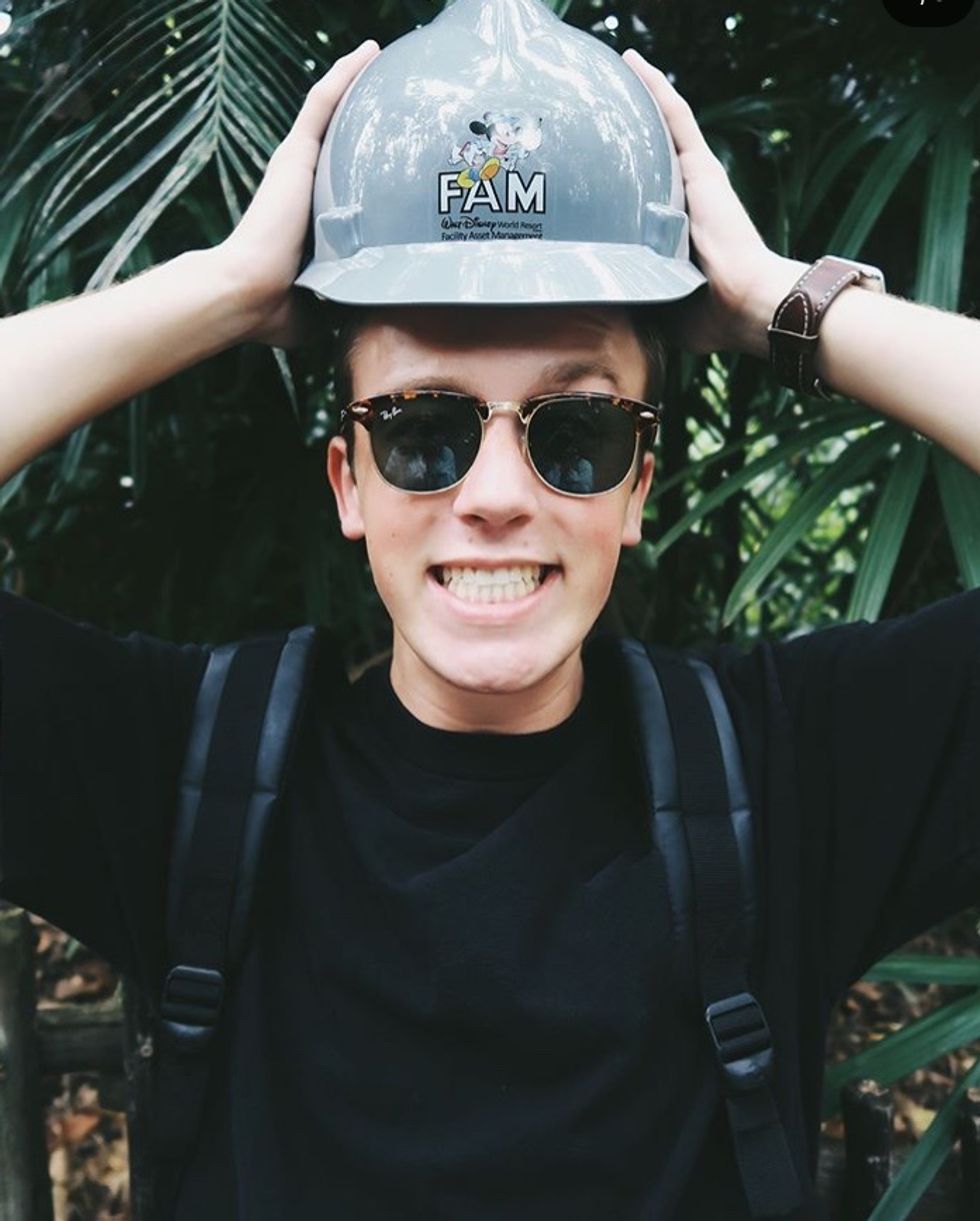 Instagram: @chaser22
Chase is newer to the Disney vlogger community. He recently just completed his Disney College Program this spring in May and will be returning to Disney World for a Professional Internship! He was a quick service food a beverage cast member at the Polynesian Resort, so if you're in this role for your college program this fall definitely check out his channel! Even if you aren't a quick service cast member, I highly recommend his channel as he does vlogs not only in Disney World but also in Universal. Most college program participants also purchase a universal annual pass as it's nice to get out of Disney every now and then when you're there for 5 months! Chase's Channel may be new, but he is also growing his channel fast and always seems to have a good time in the parks with his friends as he shows subscribers what he's up to!
3. Janie Schlie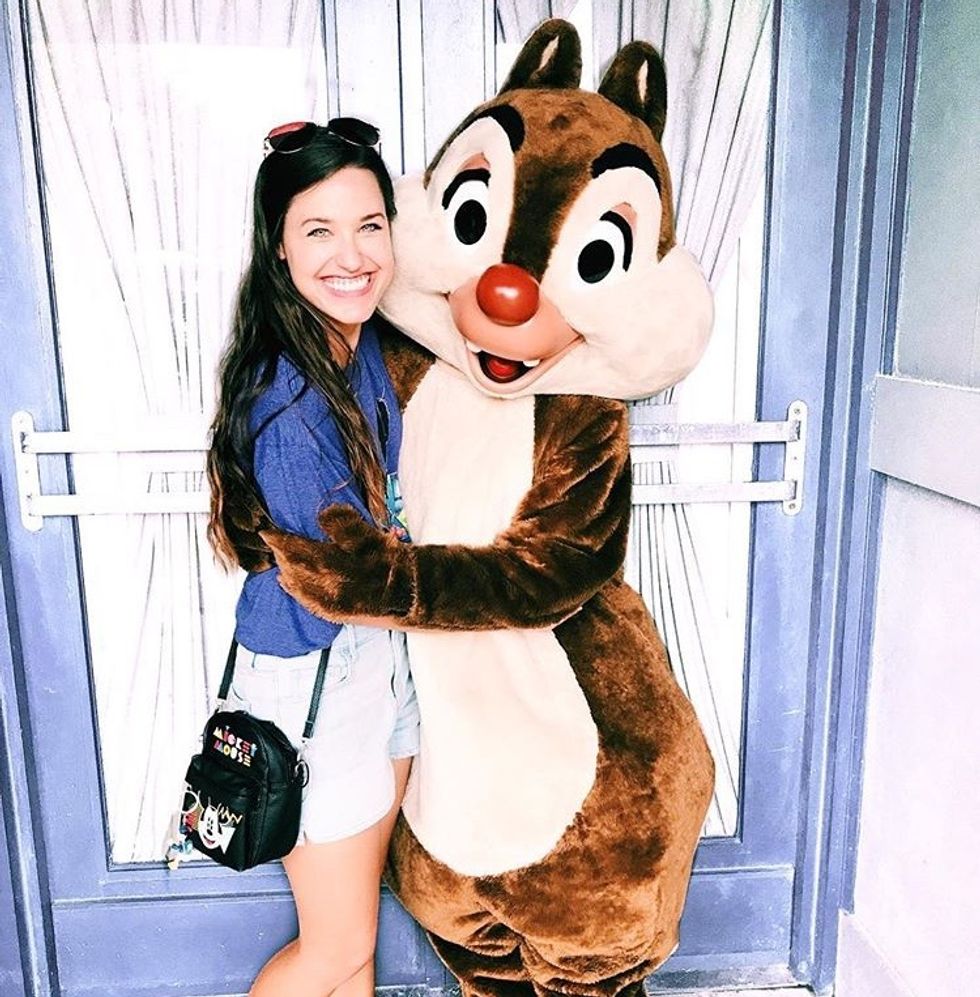 Instagram: @janieschlie
Janie is a recent part-time cast member, and is a former Disney College Program participant! She was a fall 2017 Disney College Program participant who extended into the spring of this year with her roommate Sarabeth! She also started her channel a little later in her program as she did not start vlogging until this year! She is also newer to the Disney vlogger community, but she can be seen in older vlogs from her roommate, Sarabeth, who started a channel for their fall 2017 program! Janie was a photopass photographer which is showcased a lot on her Instagram, janieschlie. However, she is now an attractions cast member and is a driver for Kilimanjaro Safaris in the Animal Kingdom!
4. Jess Medley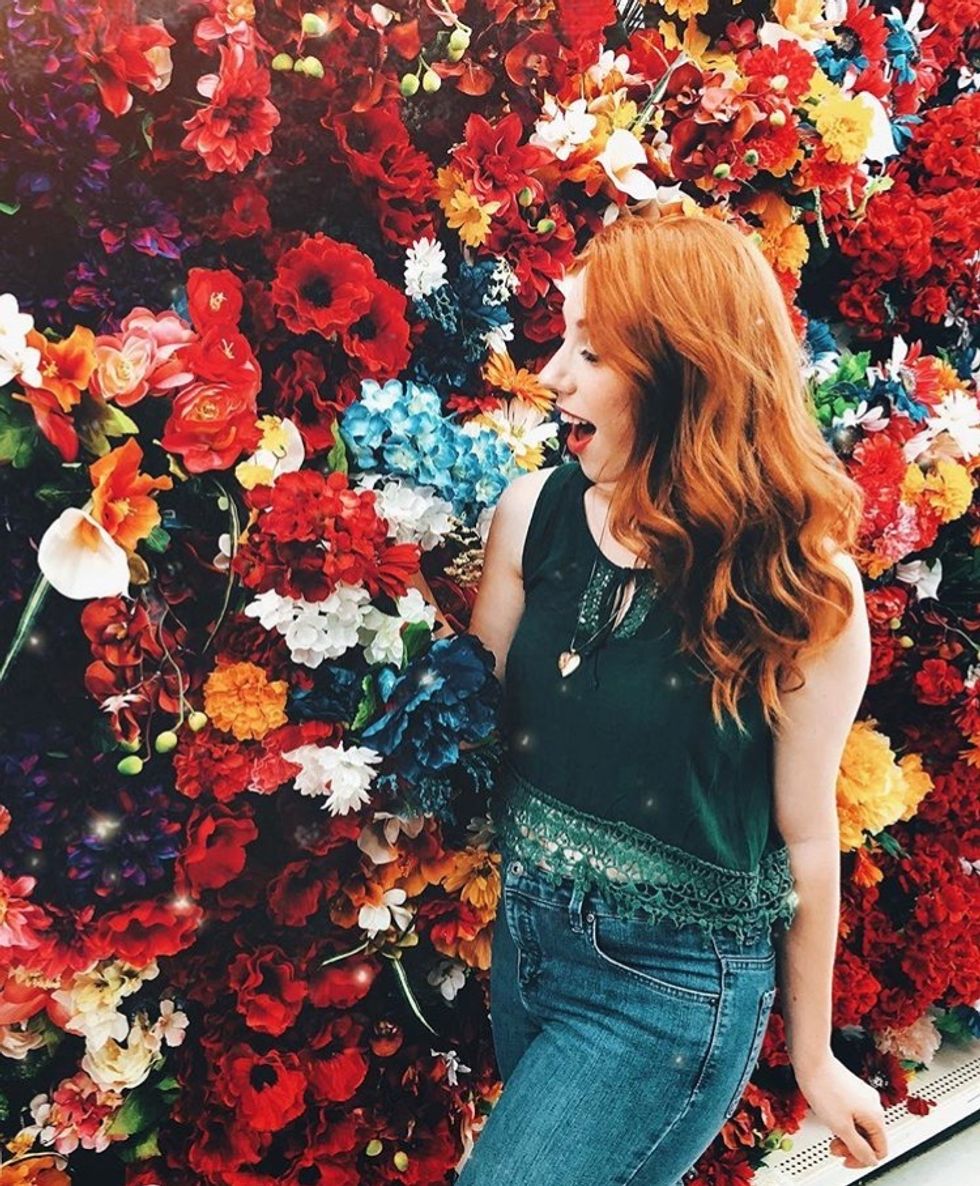 Instagram: @jessicamedley
Jess is a former Disney cast member, but she still goes to the parks in Orlando! She is a student at the University of Central Florida majoring in musical theater and a current Universal Orlando employee in entertainment! As a recent employee at Universal, she is more so in the parks at Universal than the Disney parks. However, she still has some great vlogs from her times at both Universal and Disney. Despite being in entertainment at Universal, she is spending the summer in Virginia as a part of the cast of Oklahoma! She also has videos of herself doing covers from various Broadway productions on her channel, so if you like musical theater, Disney, and Universal, then you should definitely check out her channel for tips, tricks, and great Broadway covers!

5. PrinceCharmingDev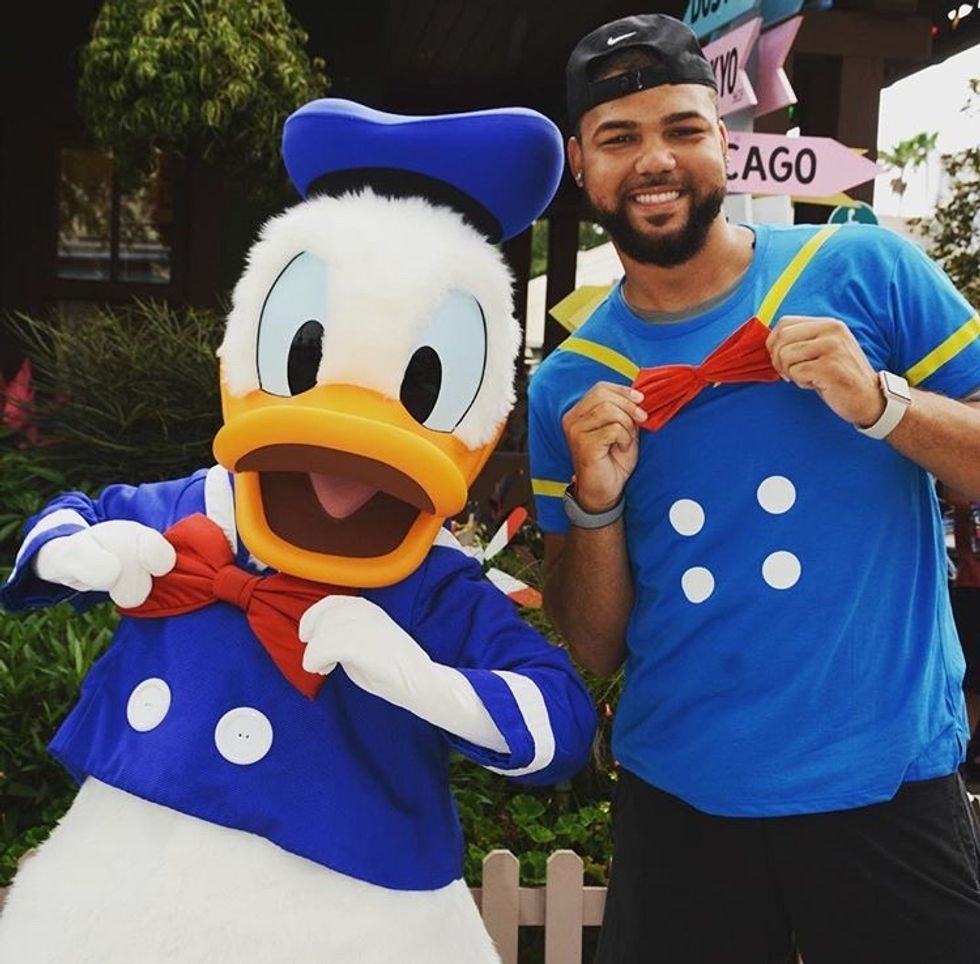 Instagram: @prince_charming_devv
Dev is also a former Disney cast member who started out at Disney as a Disney College Program participant as a Character Performer! He recently left the company for personal reasons, he has a video explaining why on his channel, but he is now an annual pass holder at Walt Disney World so he still does vlogs along with holding a full-time job! He did his program in the Fall of 2016 and extended into the spring of 2017 and was friends with another Disney College Program vlogger, Taylor from the TParty. He has also made friends with recent college program participants that are vloggers by collaborating with them on his channel and theirs. This shows how genuine of a person he is as he makes friends with just about everyone! His motto is also key to his channel as he ends every video by saying, "It's Nice to Be Nice". As a result of being at Disney on and off since 2016, Dev's channel has a lot of Disney related vlogs and content. This, of course, means that his channel can definitely prepare you for your next trip!
6. Kyria's Kingdom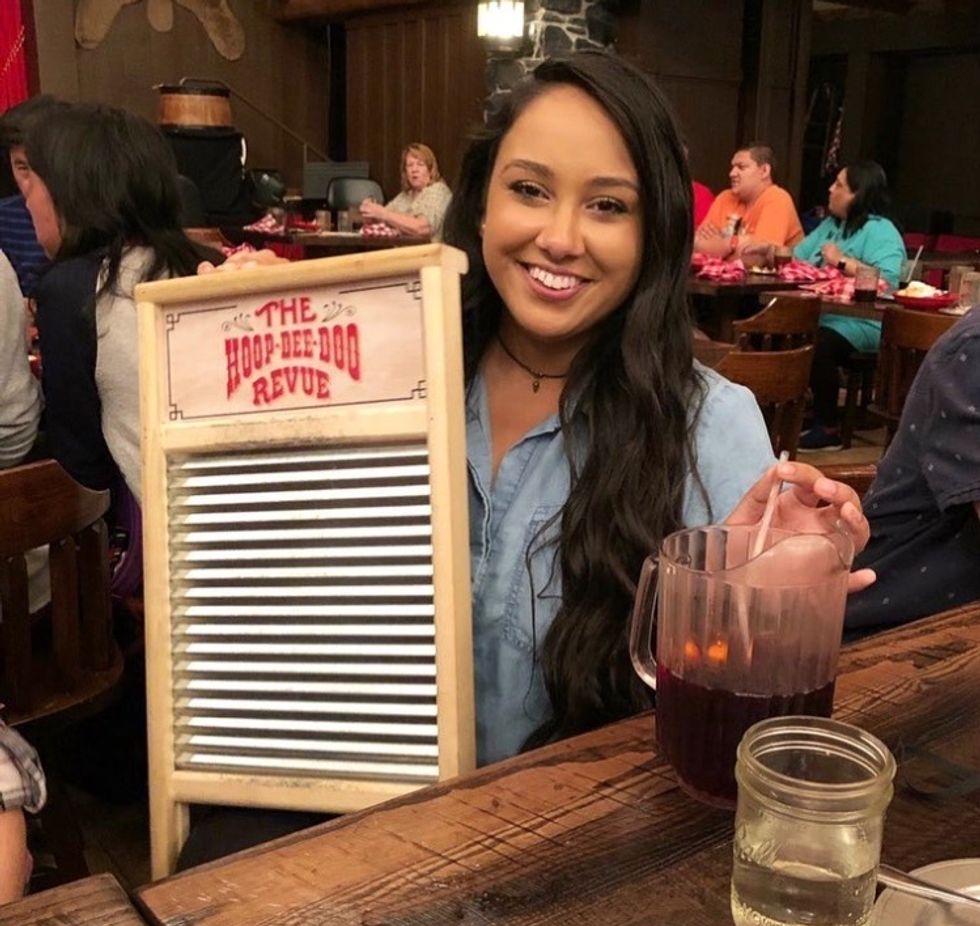 Instagram: @kyriaflowers
Kyria started out working for Disney as a Disney College Program participant in the Spring of 2017 and has a lot of great vlogs from being a Cast Member! After she completed her program she applied to be a part-time merchandise cast member and also became a trainer for new cast members at her location! She recently applied for and received a professional internship with the company in the Animal Kingdom. She also has a lot of advice videos for those applying for the Disney College Program, those in the College Program, and a FAQs video about the program. If you're interested or curious to know about the program, then her videoes will definitely be helpful. However, if you aren't interested, she still has some great Disney vlogs!

7. Kevin Heimbach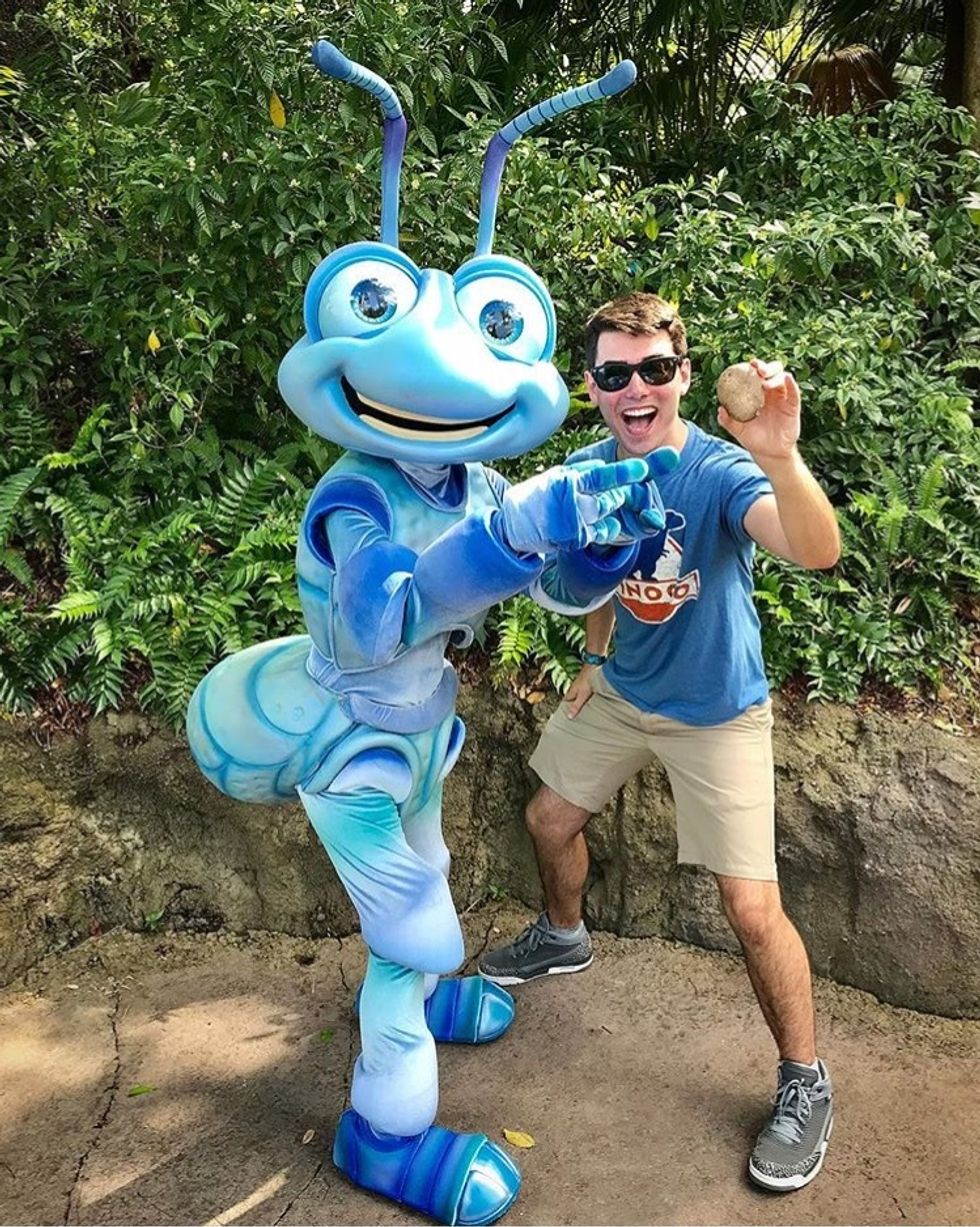 Instagram: @kevin.heimbach
Kevin started out as a Disney College Program participant in the fall of 2016 and has significantly grown his channel since then. He currently has over 13,000 subscribers and he has a theme going on right now where he does restaurant reviews for restaurants at Disney World in the parks and resorts so that you know if they're worth the price! His videos are quirky and can always get a laugh out of you. Some of his videos can be click baity, but the content of the videos definitely makes up for it! He also does vlogs of other things around Orlando or trips that he does, so his channel is definitely diverse with the content he has on it and worth checking out!
8. Part of Brooke's World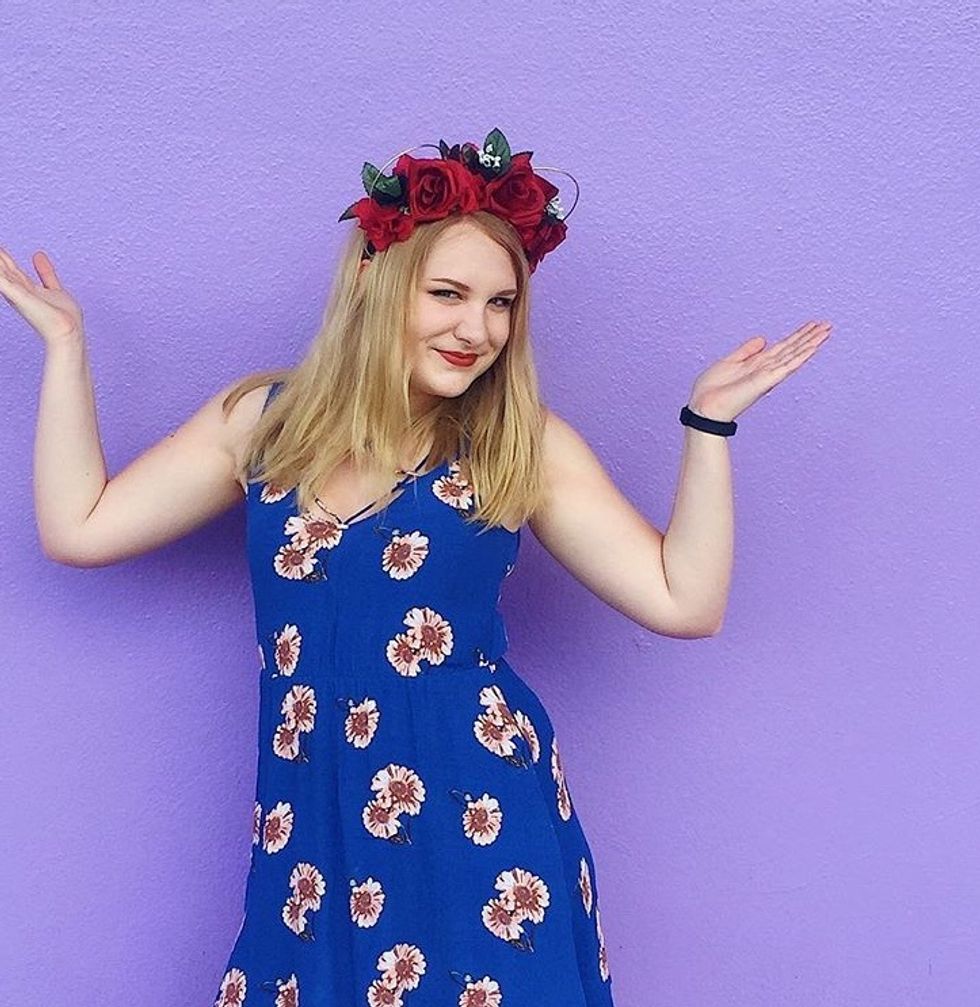 Instagram: @brookerogers97
Brooke just recently started her Fall Advantage 2018 program, and has already grown a successful channel! She has also been a huge help for me with her Merchandise video about what you do for the role, and how traditions goes as I will begin my Fall 2018 college program this August! Her channel is also unique from other channels as her program is the International Cultural Exchange Program! Most vloggers tend to be from the U.S. that start their channel from the DCP, but I love that Brooke and other Cultural Exchange Participants have started to hop on the vlogging train! Having them as a part of the community makes the Disney Fall/Fall Advantage 2018 vlogging group more diverse with their culture!
9. Kyle Berry Vlogs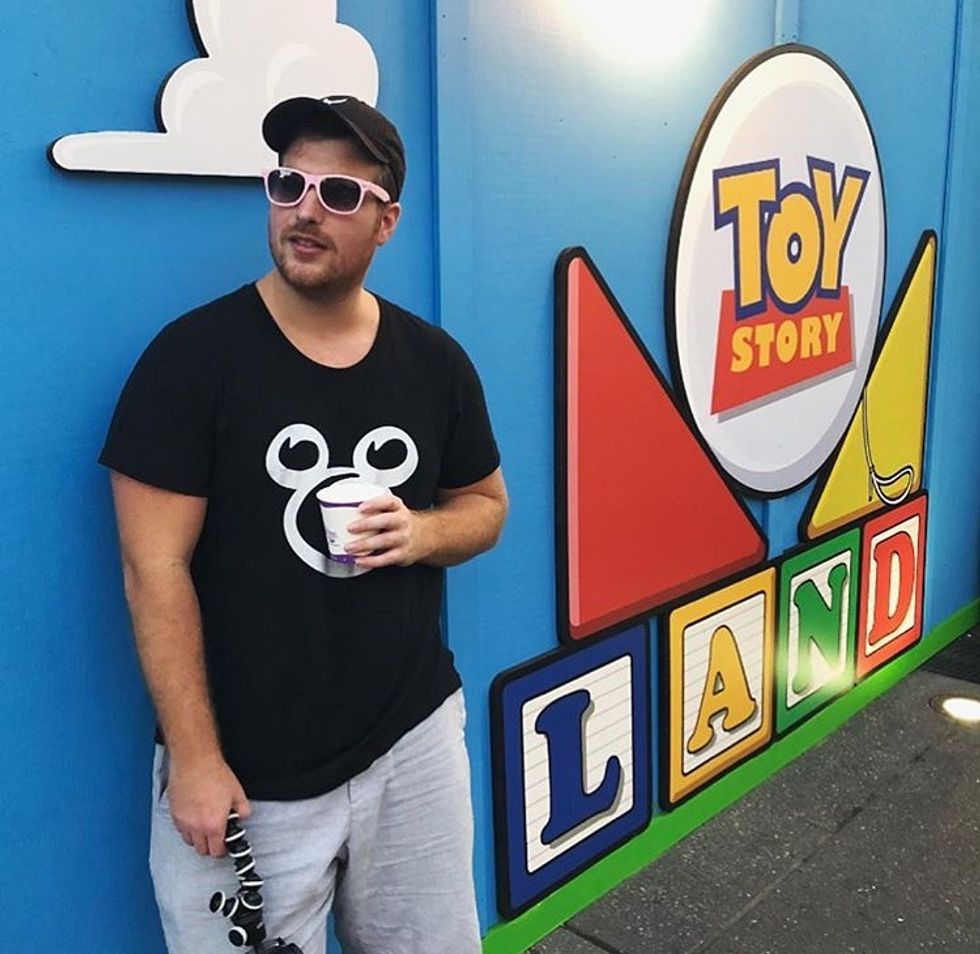 Instagram: @kyleberrytv
Kyle did his program in Fall of 2016 and has since grown his Vlog channel to 8,000 subscribers! Since graduating from his College Program, Kyle has still hung out around Walt Disney World from time to time. He loves hanging out and meeting new people and always does collaborations on videos with vloggers doing their College Program at the time! He also does videos at Universal which, if you love Harry Potter, is always a plus! His videos definitely give you a good laugh too, so checking out his channel is a must if you like fun pranks, fun challenges, and just watching someone have a good time in the parks!

10. Olaf and Olivia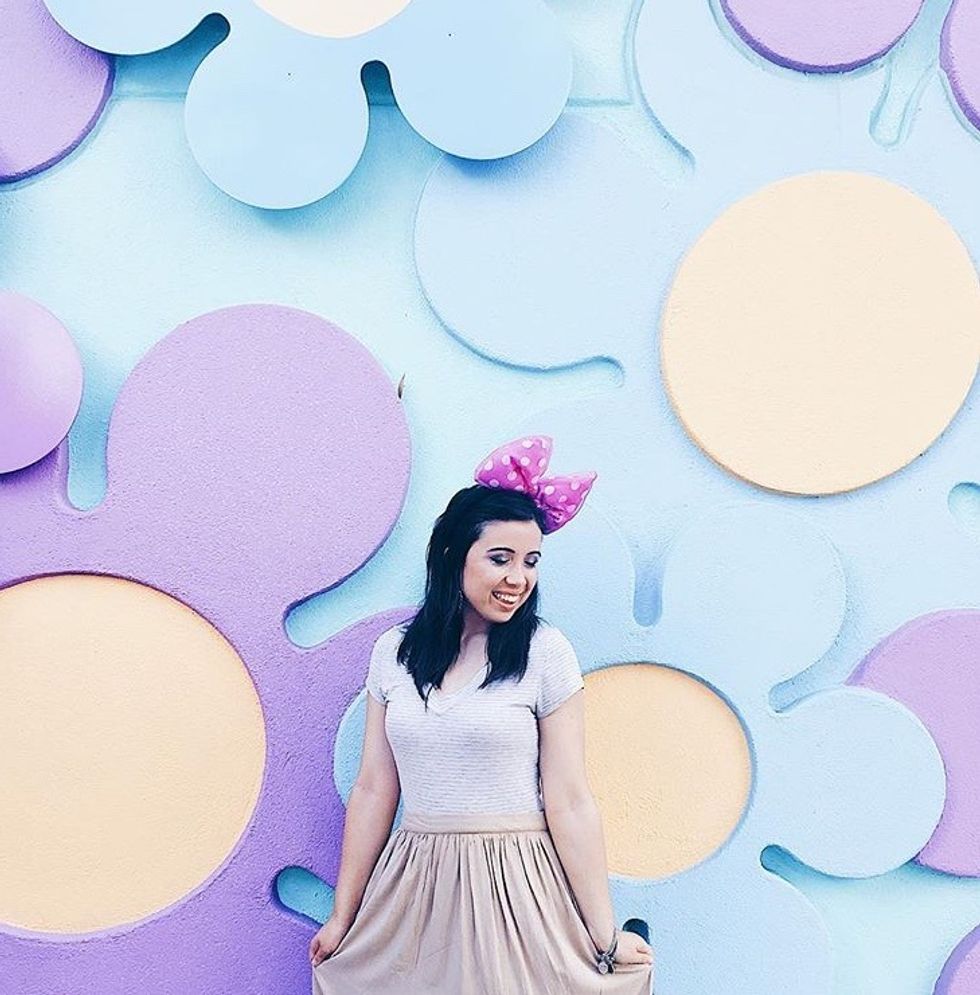 Instagram: @olafandolivia
Olivia started off with the Disney company as a Disney College Program Participant and then returned this past fall as a Professional Intern! She just ended her internship and became a cast member with the Walt Disney Company. She has chosen not to reveal her exact role, but it is a project role, so once her project is finished, she will not have a job. However, despite this, Olivia's attitude has not changed in her videos and she seems to love that she gets to stay in Orlando as a cast member even though her time as an intern has come to end! (And who wouldn't want to stay and work for the Boss Mouse?!)
11. Life is The Bubbles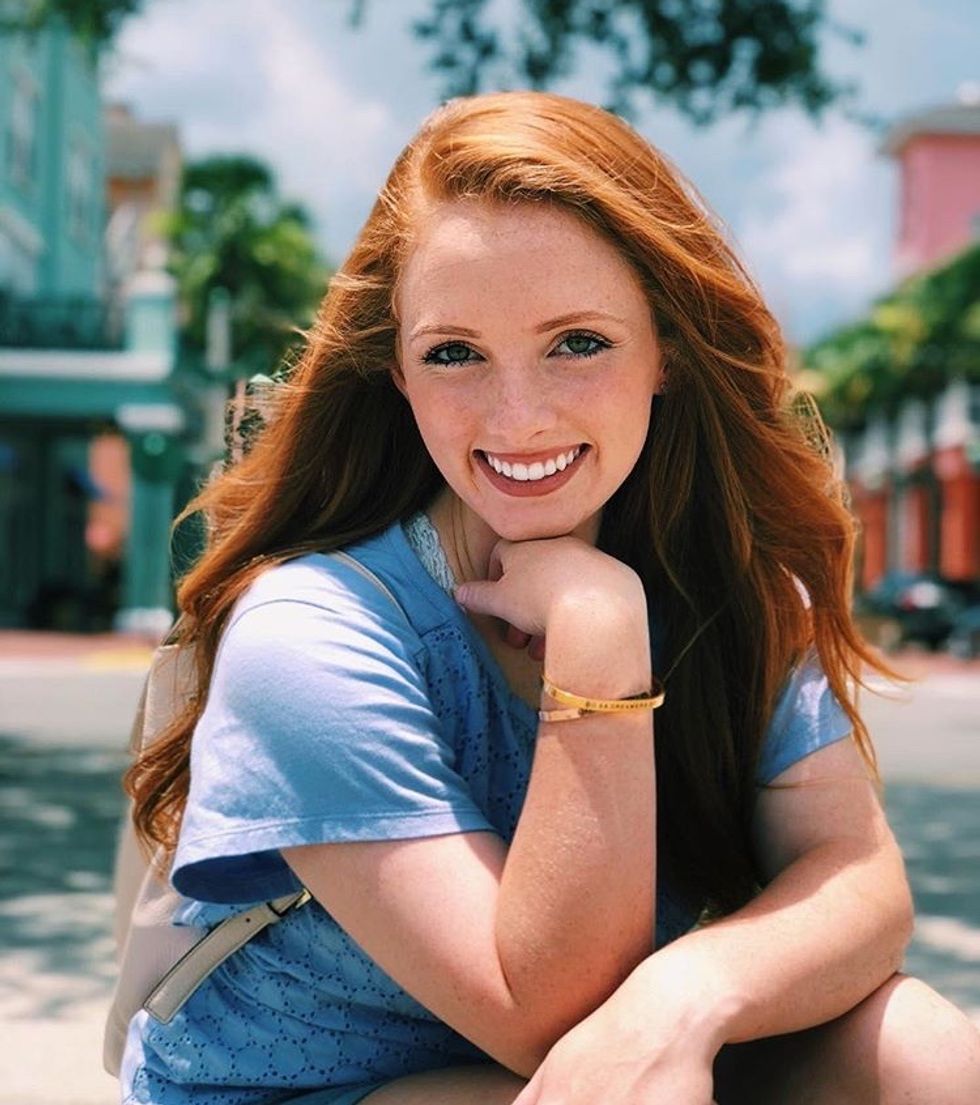 Instagram: @arielmoats
Ariel's channel is one of the more unique channels because she does not have her name in her channel name at all! She did her program back in the Spring of 2017 as a character performer cast member, but she was on the Spring Advantage program. This meant she was able to stay through the summer without needing to extend her program. She is now back at Disney World doing the Summer Alumni program for this summer as an Attractions Cast Member in Animal Kingdom! The Summer Alumni program is only for Disney College Program alumni. If you have previously done a College Program, you can apply for the Disney Summer Alumni College program and be in Disney just for the summer! It's a really cool way to meet other alumni by doing this program after completing your program, and if you're still in school after your program it's a good way to still experience the magic of being cast member without having to take off school or take a couple online classes while you are in Disney! Your roommates also have to have the same arrival and end date as you, which means all of your roommates will be alumni too!!
12. Amypuddlesvlogs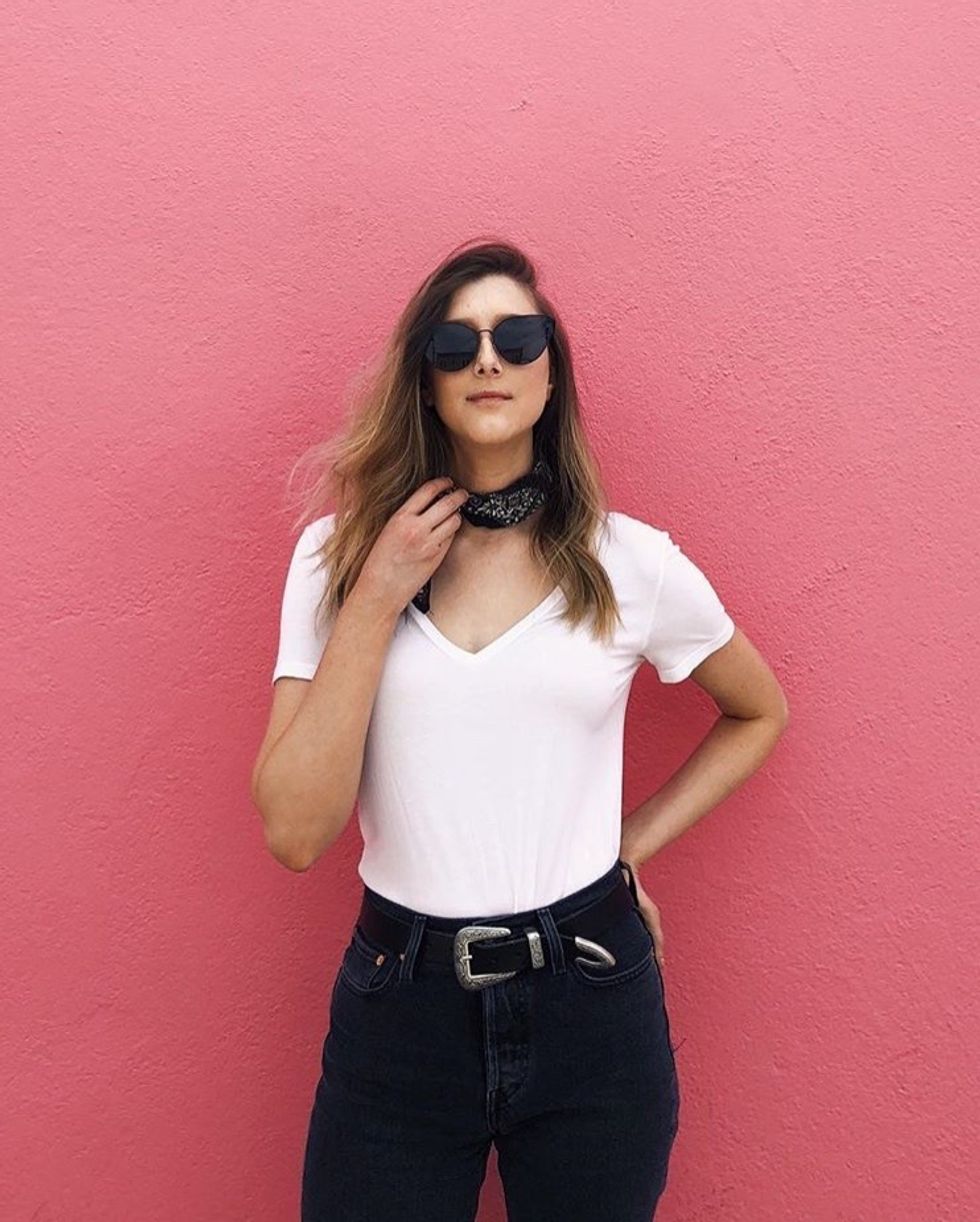 Instagram: @amypuddles
Amy started her channel in 2013 for her Disney College Program that fall! She was a Merchandise cast member during her program and as a Fall College Program Participant she started her program in August! Amy is one of the vloggers who has inspired many other vloggers to start their channels as her channel is how they discovered what the Disney College Program was! She is also one of the few vloggers who got to experience Wishes instead of Happily Ever After her whole program as Wishes did not end until 2017 and it started in 2003! She also came back to Walt Disney World after graduating college in the summer of 2016 going through the spring of 2017! After her internship ended she was offered a position in the department her internship was in and stayed in Orlando until this past November before moving to California to continue her job out west! She recently left the Disney company, but is now employed with Netflix in California! She still does trips and is close with her previous College Program roommates which is great for people to see when they watch her channel before their college program!

13. Emily Enchanted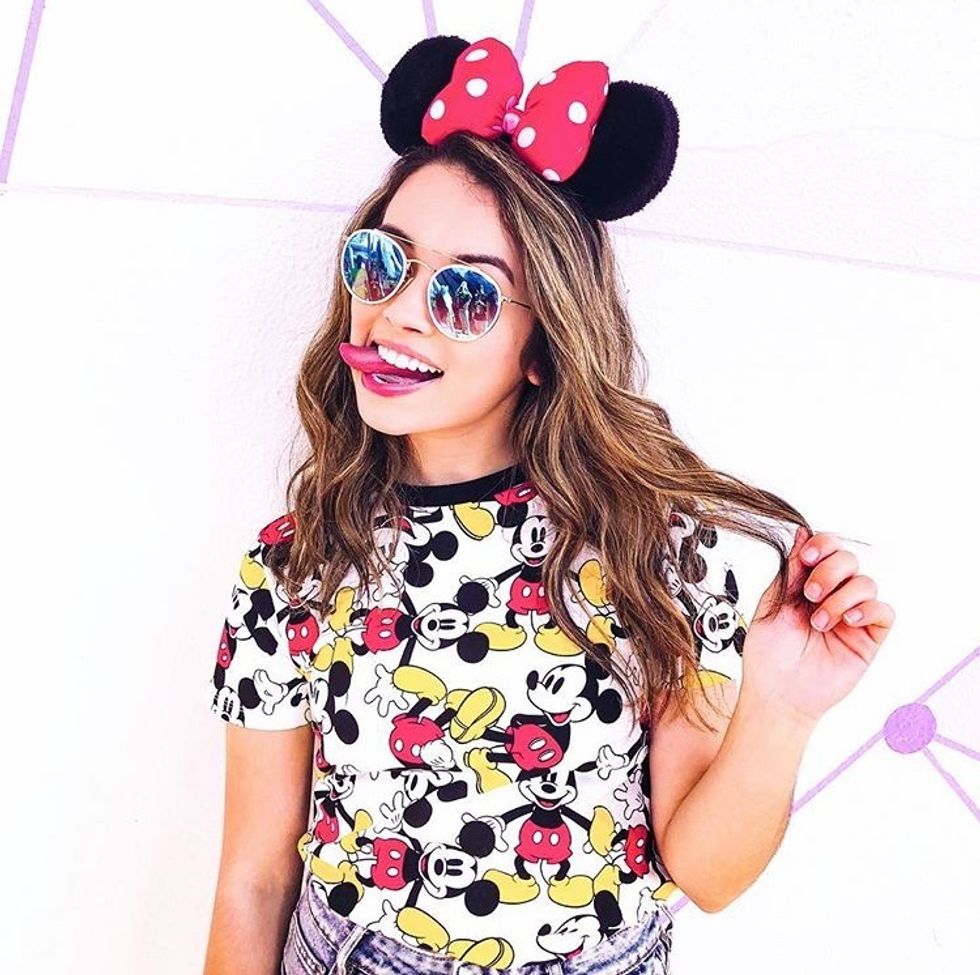 Instagram: @emilynels8
Emily is finishing up her Disney College Program this summer as she is a Spring Advantage 2018 participant! She is a character performer who is good friends with Pooh Bear, Chip, and Dale! She is one of the more popular vloggers from her program right now as she has grown her channel to over 34,000 subscribers! She can also be seen in other vloggers videos as she has collaborated with Prince Charming Dev, Chase Russell, Kyle Berry, and Janie Schlie! She tends to do a lot of lookbook videos for her park days so that you can see where she gets her outfits from! She has also stepped up her Instagram game as she has over 20 thousand followers on her Instagram, @emilynels8. She has also become brand reps for some well known small Etsy shops that have Disney inspired clothes or jewelry, thanks to her social media presence! She also just planned a Disneyland trip, so check out her Instagram for those details and stay tuned for some fun California vlogs!
Whether you are looking for videos to watch before your next Disney trip, looking to live vicariously through Disney YouTuber's videos, preparing for your upcoming Disney College Program, or preparing for your upcoming Disney Professional Internship, all of these channels mentioned can help you with whatever you are looking for! I know I have looked to each of them for tips, tricks, and bucket list items as I prepare for my Disney College Program this fall! If you would like to follow along on my upcoming Disney World adventures, subscribe to my YouTube channel, Sophistikated, and my blog! (YouTube: https://www.youtube.com/channel/UCRK5fvmpGfUDJMpYJ...)