Growing up my dad was my hero. He still is and he always will be. The special thing about my dad is that he is also a hero to complete strangers. My dad was a police officer for 25 years. He saved lives, he protected and served his community with his life. I am so proud of my dad and of the things he has done for my family and for our community.
A police officer is a special kind of hero, they don't wear capes; they wear a badge. They serve like a hero and save like a hero. Police officers serve to protect you with their own lives. They risk everything so we can rest easy at night and feel safe. It takes an extraordinary human being to do that kind of job, this person needs courage, strength, and compassion. They need to be selfless.
As the daughter of a cop, I know that being raised by one influenced me and had been a big part of my life. There are some things that only the daughter of a current or retire cop will know and relate too.
1. You understand their lingo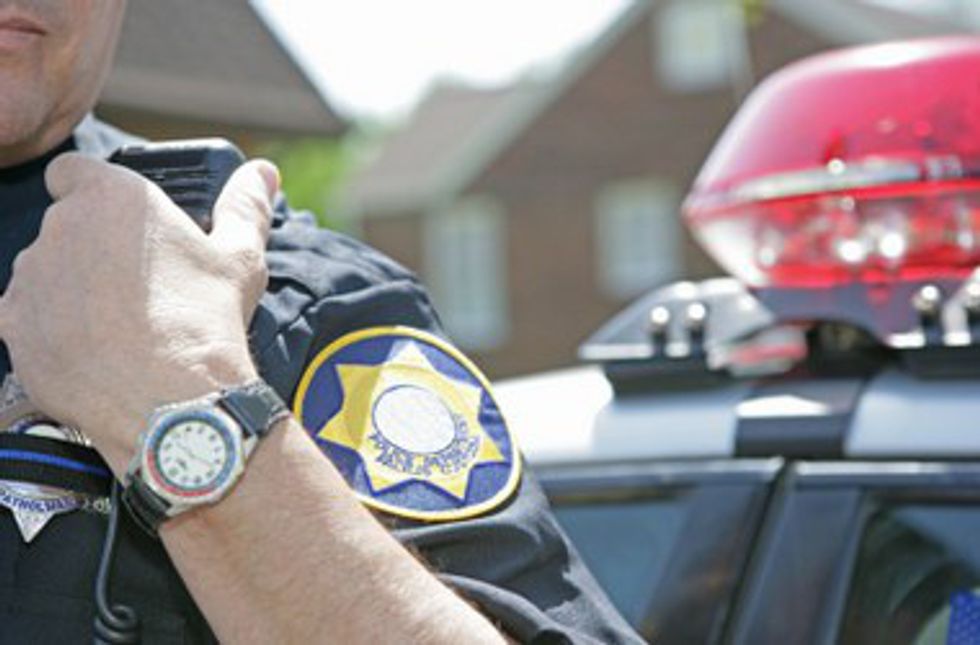 Growing up you heard his radio going and you would pick up on the lingo. You would go back to school telling your friends "copy that" or "10-4". Maybe you didn't understand the meaning but you did know that you sounded cool saying it.

2. You never could get away lying to them and you never will.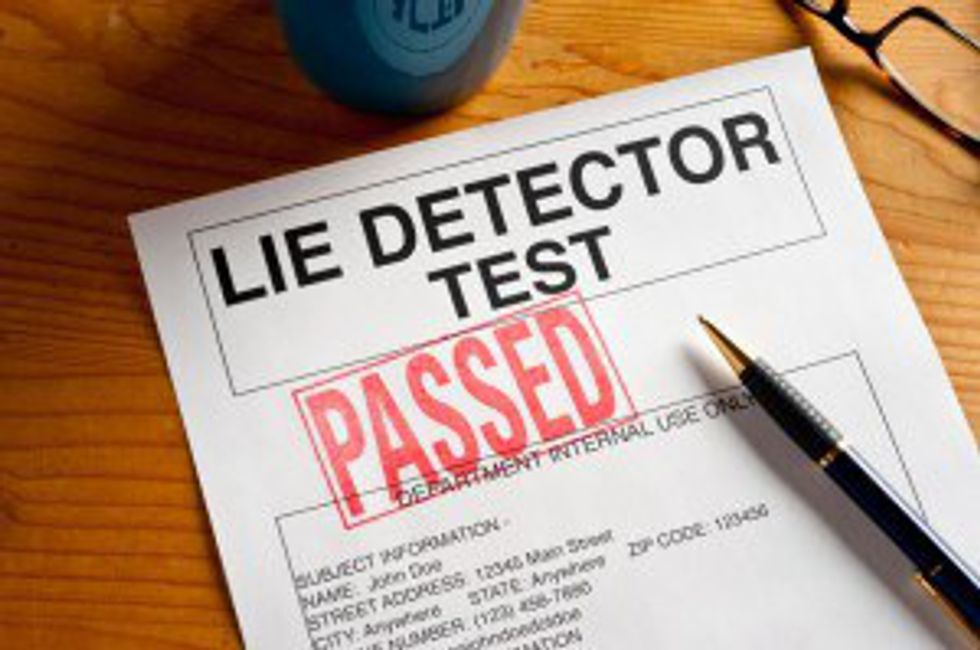 For the detective kids this especially adheres, they can read you like a book. If they can tell a total stranger is lying then they definitely are going to know if their own flesh and blood is bending the truth. So you have given up even trying, knowing that you will just be digging yourself a bigger hole in the end.

3. Watching crime shows with him is nearly impossible.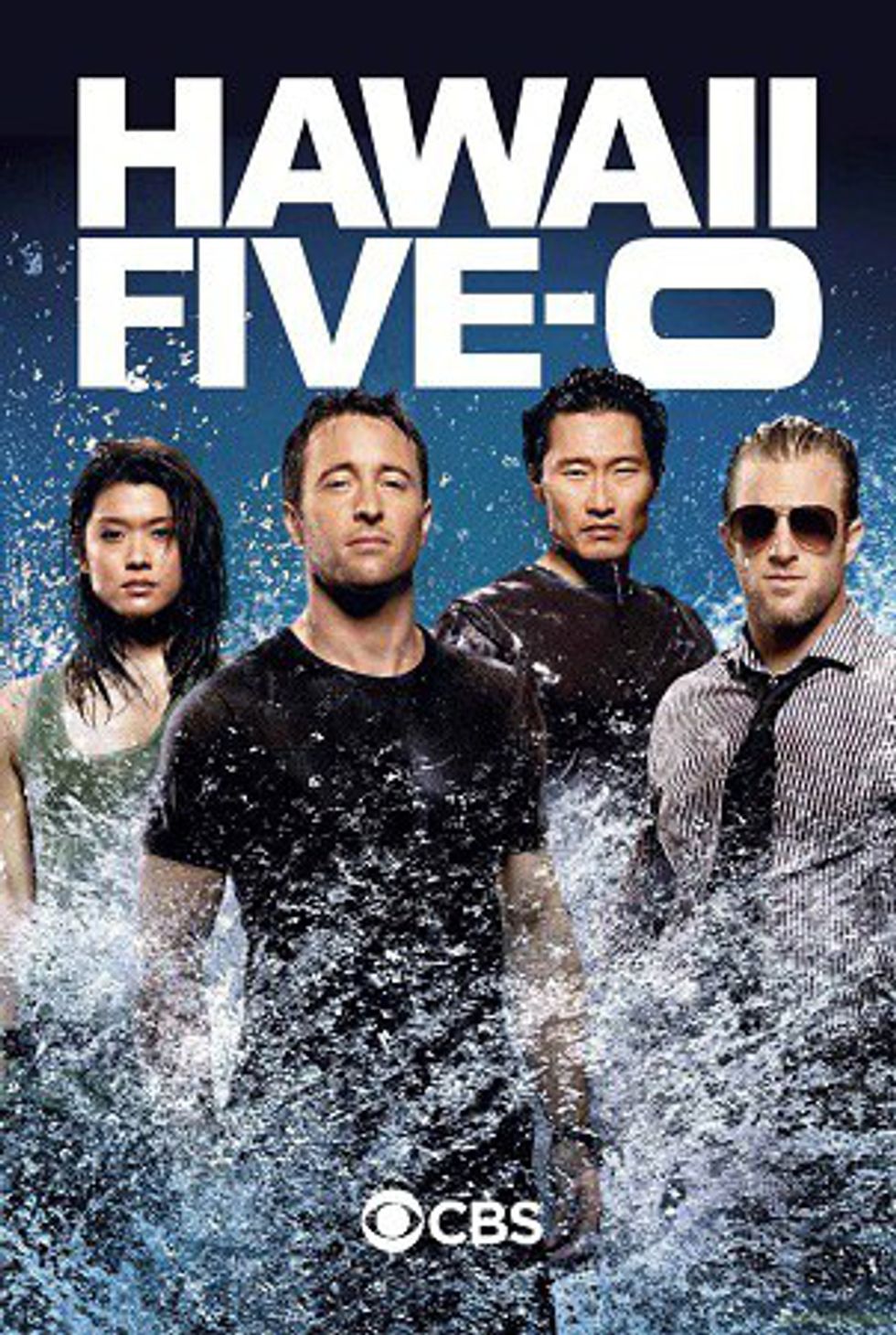 If you want to sit down and watch a great suspenseful episode of Hawaii 5-0 or NCIS, make sure they aren't there because they will most likely ruin it for you. They always know who the killer is and can see the twist coming from a mile away. The worst is when they point out the countless flaws and wrong doings that occur throughout the episode, always saying "yeah right, like that would ever happen".

4. You know what to do at any sign of "stranger danger"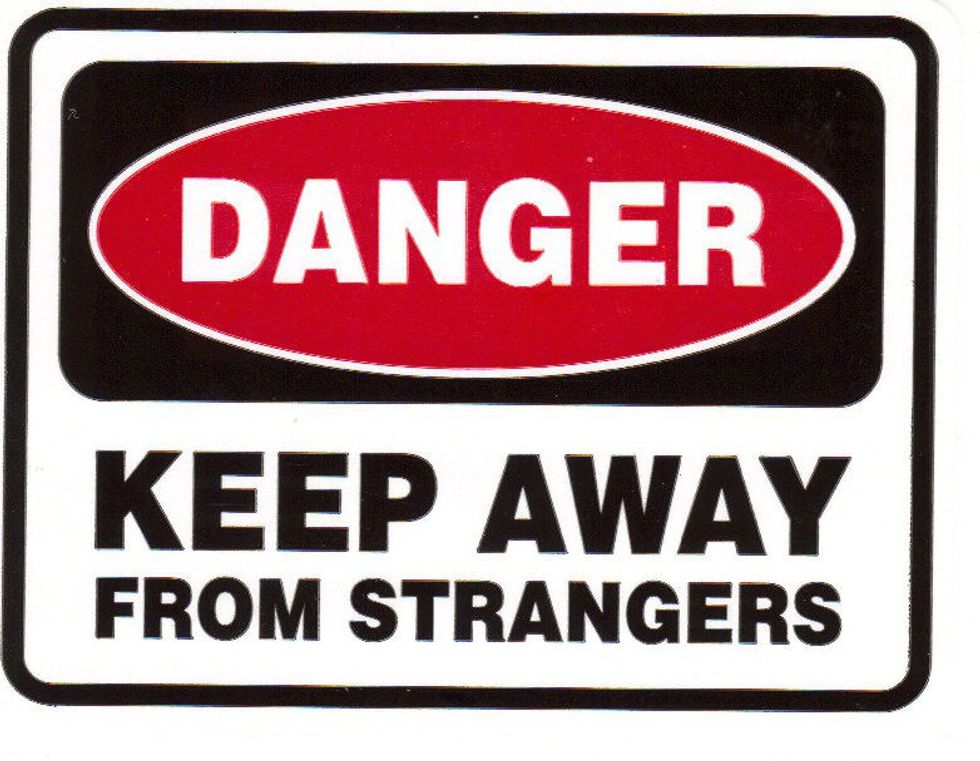 He has been teaching you self-defense your whole life. It's not full-on combat, but you know that in a hostile situation you could handle yourself thanks to what he taught you.
5. You will always feel protected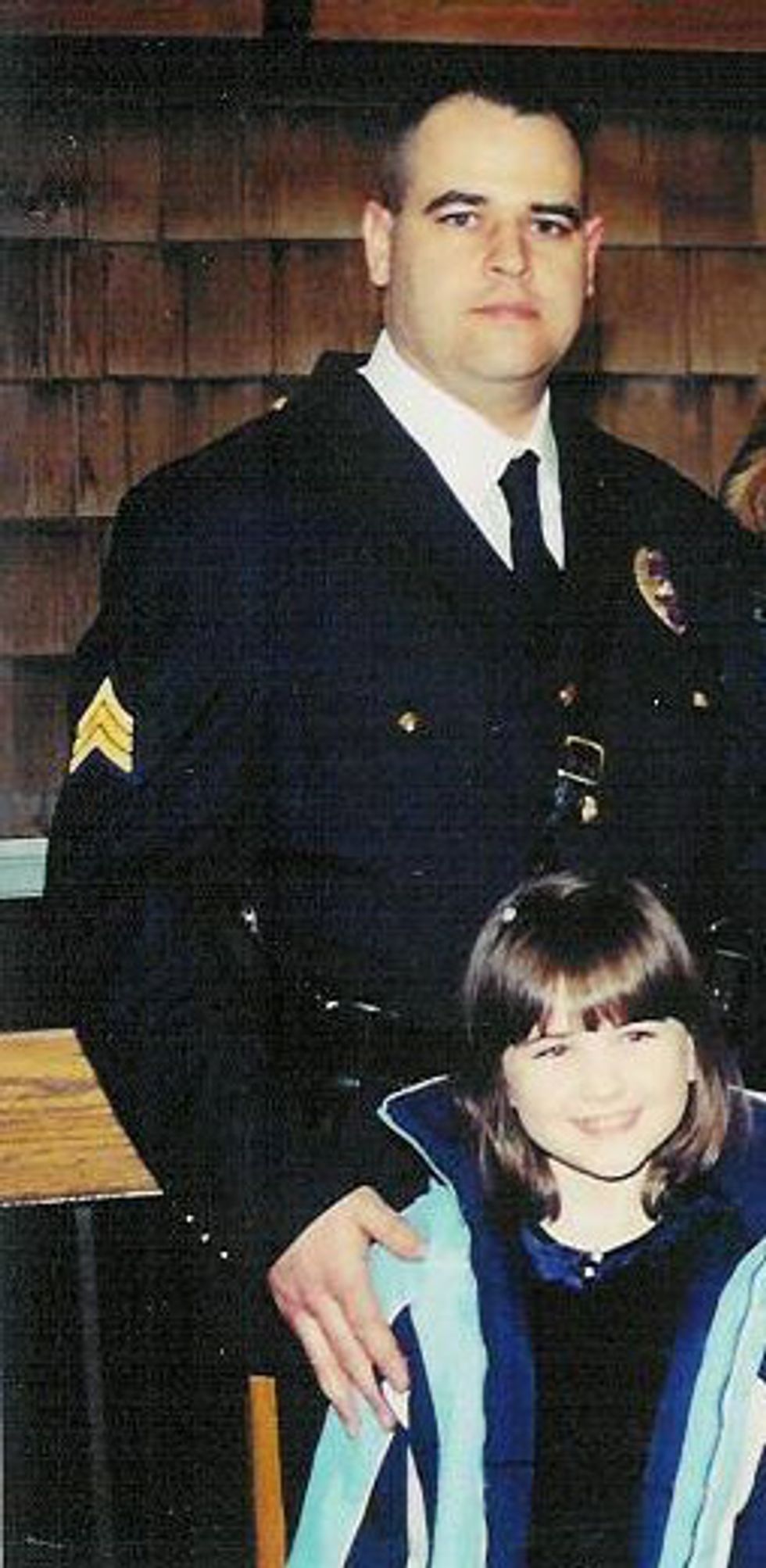 You never feel safer when your hero is standing there besides you, there is something about their presence that calms you. You trust him more than anyone.

6. You have impeccable street smarts.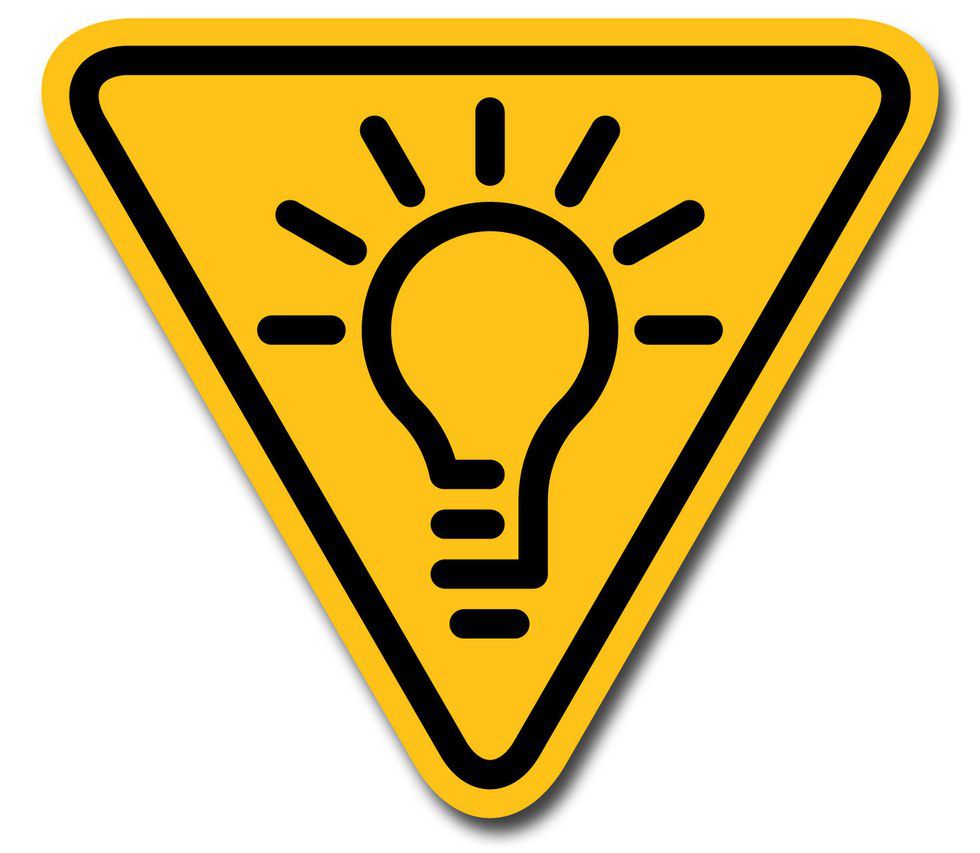 He didn't raise a fool. Just like him you watch the people around you constantly. People watching happens to be one of your favorite father-daughter bonding times. He is the reason that you avoid sketchy situations and always try to make smart decisions because he has scared you straight knowing what happens if you make stupid decisions.

7. Boy. The three letter word that you never brought up around him.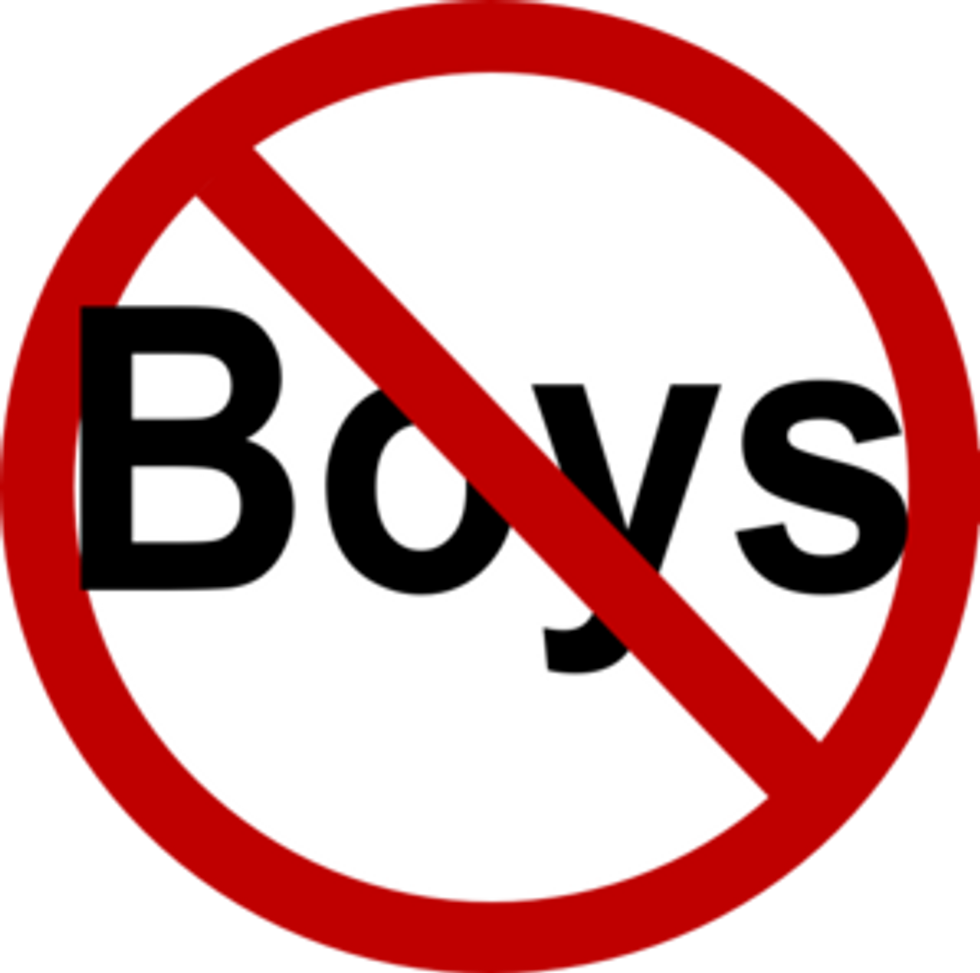 If you mention there is a guy who you think is perfect, you know that there will be a full on interrogation. But if you found a good guy that he already knew it became a little easier. But you know that getting him to approve won't be hard if you feel right about the guy. The scariest part is knowing that if that boy EVER broke your heart, he would have to answer your badge wearing father.

8. You may find yourself constantly defending his honor.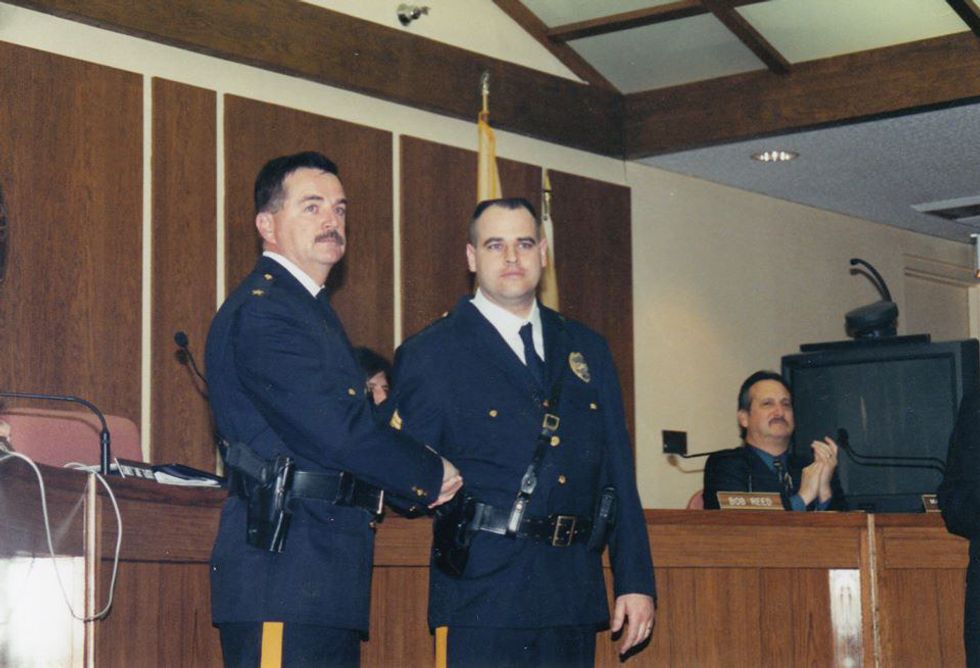 If you ever get in the good cop vs. bad cop debate, you find yourself getting heated as you defend your hero's honor. Knowing full well that cops aren't "out to get you" they serve to protect people. You will never sway on your opinion because you know your dad with give his life protecting those he serves. Because just like him you bleed blue for the good name of the badge.
9. You immediate straighten up when you see a cop driving past you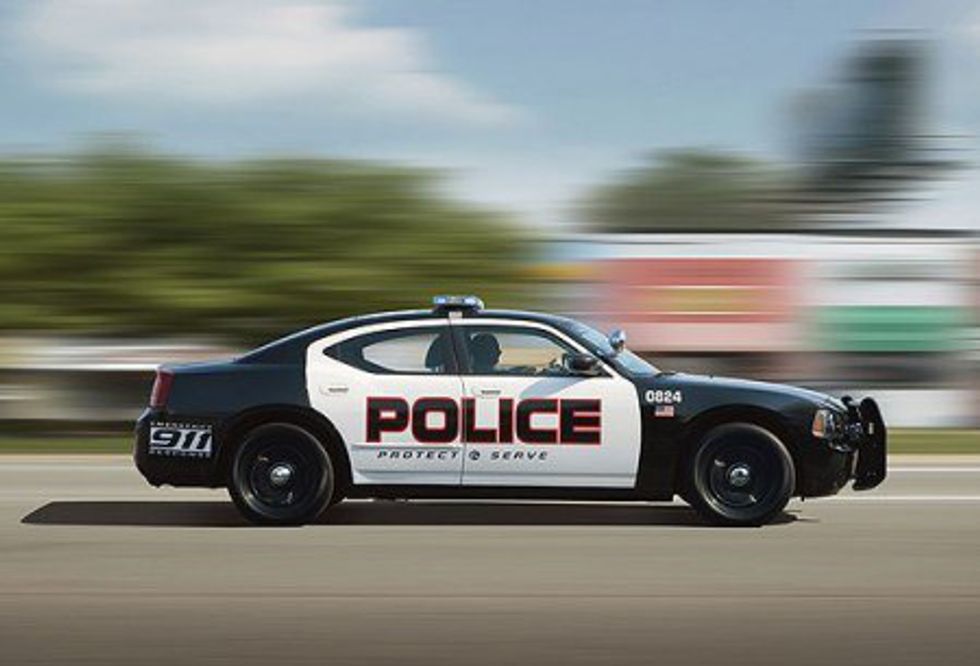 Even if you are doing everything perfectly, you just know you are held to your father's standard and never want to come home telling him that you got a ticket. But even if you did do something wrong and were pulled over you probably have his card in your glove box with your insurance and registration. Or if he is retired now, you have his shield in your front windshield.

10. Bring-your-child-to-work day was always the most intense day of your life.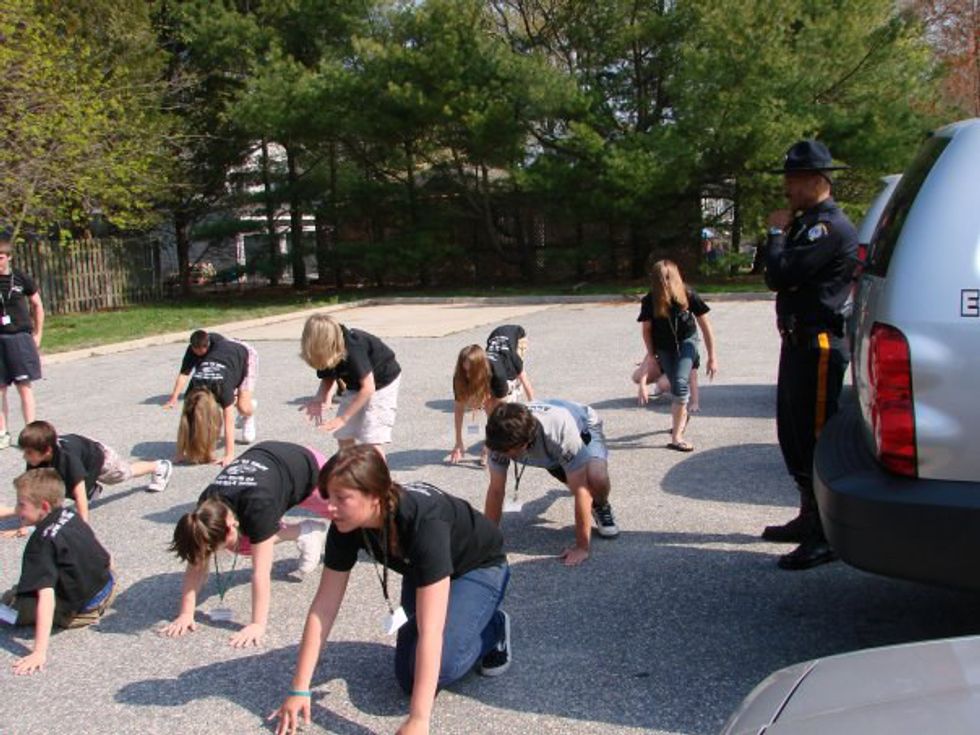 Your favorite thing was hanging out at the station. You felt so important. Bring your child to work day was probably the best and worst day of your life. They would put you through "boot camp" and you felt like a boss with your sticker badge and plastic police hat. But by the end of the day you were so tired and probably a little nervous since they showed you where the criminals would be locked up in their jail cells. But overall it was another chance for you spend time with your hero so it was always a great day.

11. The night shift probably put a damper on a holiday once or twice in your life.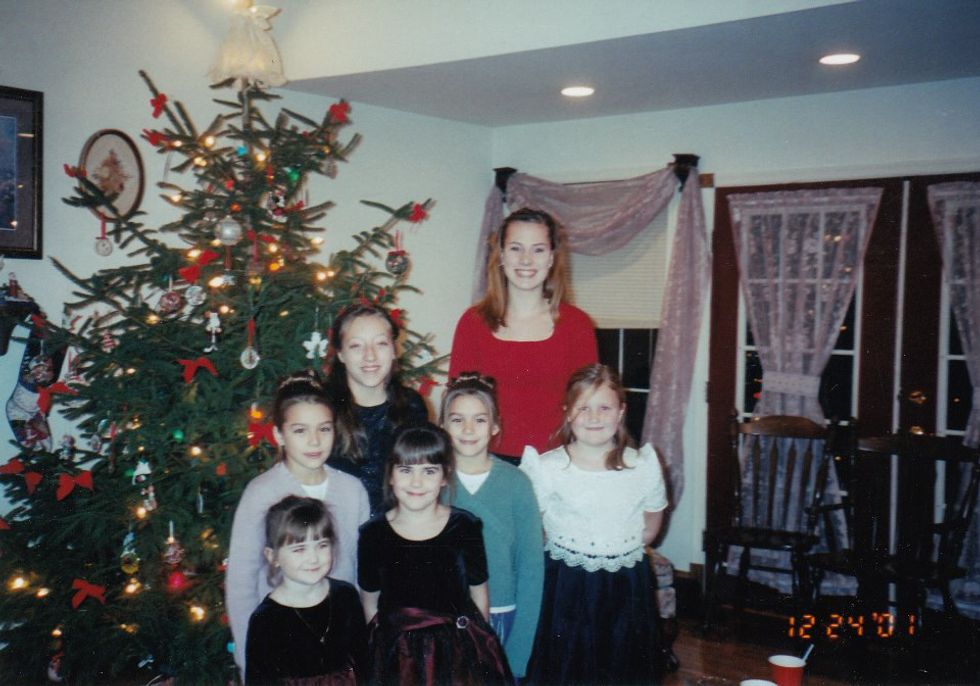 The delaying of opening presents Christmas morning because you were waiting for Dad to catch up on sleep after his night shift on Christmas Eve was a little bit of a bummer. The night shift always messed with your family dynamics but you made it work every time.

12. Every time he walked out the door in the door morning you had a pit in your stomach until the moment you saw him walk back in the door at night.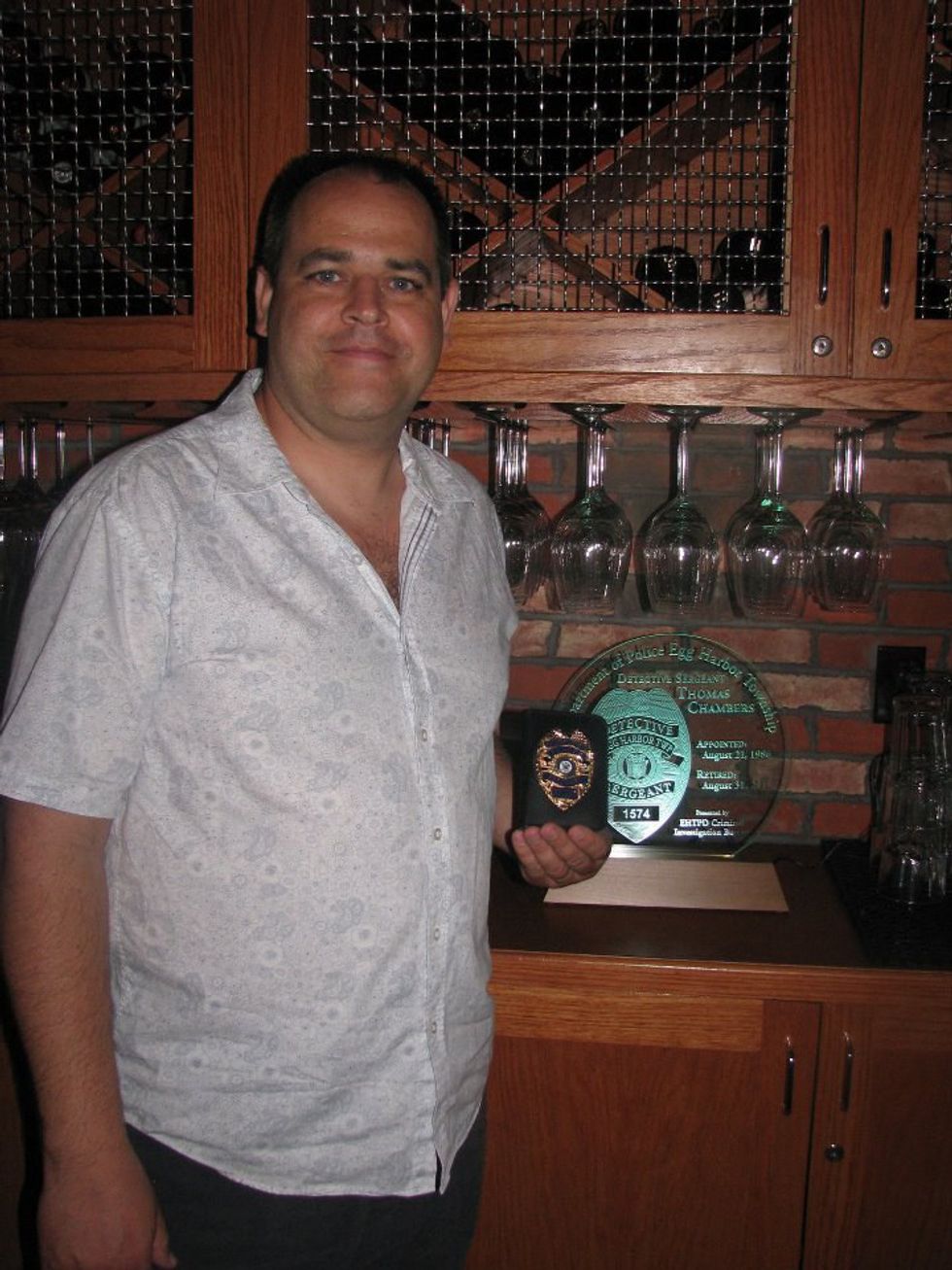 Even though you are extremely proud of him and his career, there was fear that ran rampant in your heart. It was a fear that he would be the hero you know he is and that because of that he wouldn't come home to you. The fear that he would be so selfless and so courageous that someone would look at him as their enemy and not a man with a soul, a family, and a life. That they wouldn't see pass the badge and see his heart and that he was doing his job and doing it well. The day that he retired was actually a pretty good feeling because you knew that you wouldn't have to worry anymore.

They are the best fathers and we are lucky to call them ours. We are the daughters of the law, we are proud of them and who they taught us to be.
Thank you Detective Sergeant Thomas Chambers and all the officers who have and still are out protecting you with their lives. Thank you for the being the hero behind the badge and raising your little girl to be the tough cookie she is.