1. Listening to Christmas carols
Whether it's in the car on the way to Dunkin' Donuts to take a thirty minute coffee break or while you're writing that final paper for English 301
Some people have very firm feelings when it comes to Christmas music. You either love it because it fills your childlike heart with wonder, or you hate it because the incessant jingle bells have caused you to develop a nervous twitch an extremely young age. There is no in-between. At least we can all agree that music has a way of lifting our spirits in ways nothing else can; what better way to get your mind off the stresses of finals than to listen to some gentle tunes about a guy in a red suit coming to bring you presents?
2. Baking Christmas cookies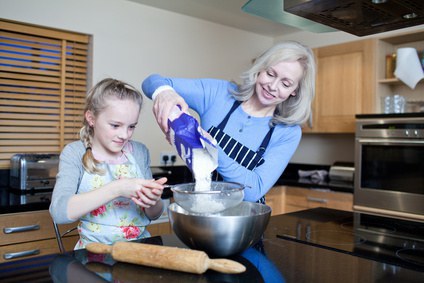 Arguably, one of the best things about the holidays is the excuse to gorge yourself on delectable foods and desserts you don't get to eat every other day of the year. So, break out the gingerbread men and the green and red sprinkles, and do some bonding while you're at it. Remember: 'Nothing says lovin' like something from the oven.'
3. Decorating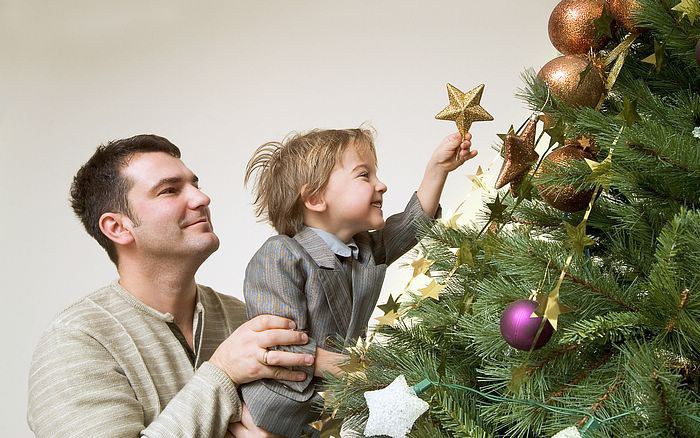 Whether it's the family Christmas tree that you spent hours on the tree lot looking for that perfect one, or hanging multicolored lights over your desk in your college dorm. Just the sheer pleasure of decking the halls is sure to put you in the mood.
4. Watching everything Rankin and Bass ever produced that has anything in the slightest to do with Christmas
Probably the kings of childhood Christmas movies, Arthur Rankin Jr. and Jules Bass made countless of your favorite cartoon and Claymation classics. Rudolph the Red-Nosed Reindeer, the Little Drummer Boy, Frosty the Snowman, A Year without a Santa Claus…you name it, they made it. You can find most of the specials on YouTube, and sometimes the re-runs play on regular cable. And don't worry – Snow Miser and Heat Miser's songs will only be stuck in your head for a week tops.
5. Shopping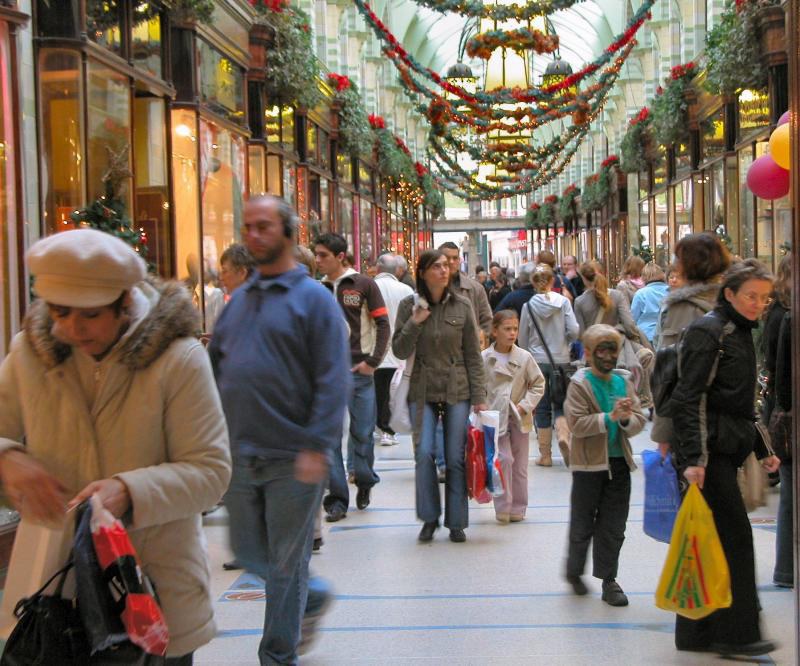 Do you really need an excuse to shop? Of course not, but it being the holiday season definitely helps. Worry about the money you spend buying your friend that blanket scarf she desperately needed after the holidays are over.
6. Make a List
Check it twice!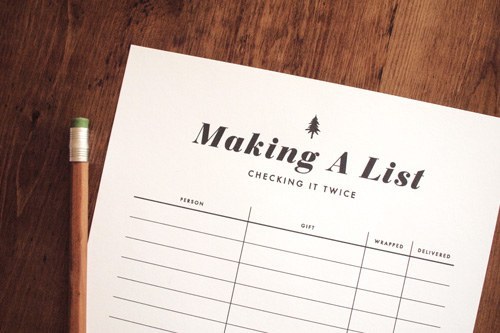 It seems every year we talk about our wants and needs incessantly until Christmas is actually upon us and we forget. The wish-list doesn't even have to be just for yourself. Make a list of presents you want to give your roommates, friends, and family members, full of things that you can make or buy. Not only is it a way to get excited about the holidays, but it's the simplest way to answer the age-old question: "What do you want for Christmas?"
7. Go see Christmas lights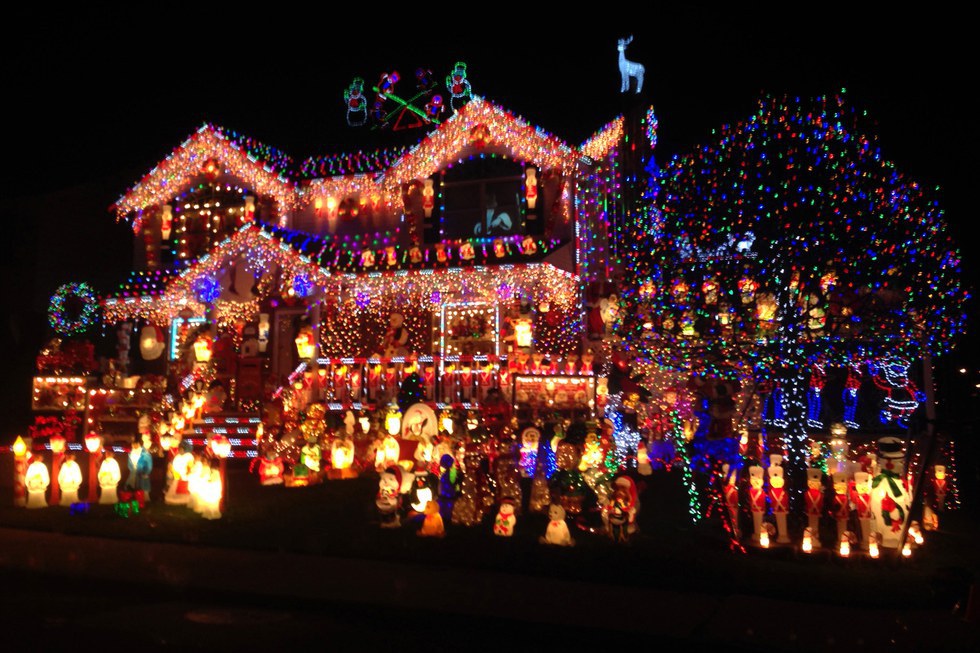 Take a break – you deserve it – and go downtown or through a few neighborhoods and see all the incredible light displays. Whether it's the ten foot tree in the town square, or the inflatables and string lights in your neighbor's yard; the illuminations are sure to fill you with cheer.
8. Make DIY Gifts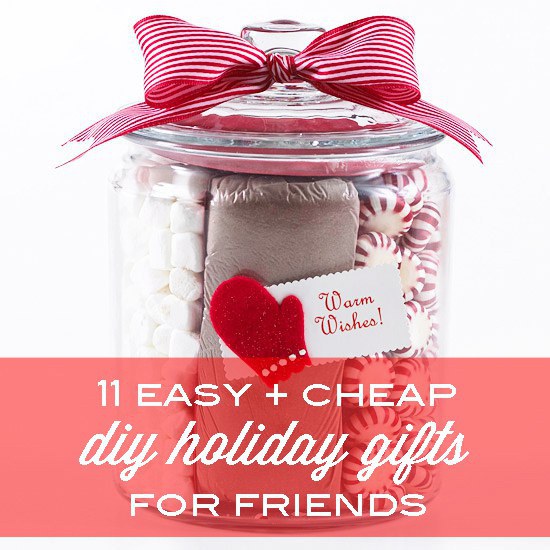 One of the greatest gifts man ever received was Pinterest, and luckily for all of us on a low holiday budget, they have countless gift ideas you can do yourself. You don't have to venture out into the frigid weather or into the bitter crowds of people who waited until the last minute to buy their gifts. Create gifts from the heart that you know your loved ones will adore simply because you made it.
9. Say Hi to the Mall Santa
No one is ever 'too old' for Santa Claus. Even if you stopped believing years ago, there's no need to pass the Christmas Village at the mall where all the little children are taking pictures with Santa, and hang your head as if you do not want to be seen. No one is ever 'too cool' for Santa. Just wave from afar as you make your way into Hot Topic or Abercrombie – whatever kids these days like – and I promise you, he will wave back.
10. Wrap Presents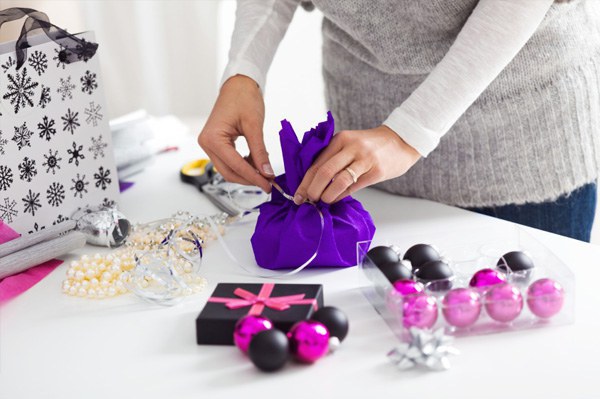 Take the time to put the gifts you worked so hard to make or to buy to put them wrappings of brightly colored paper that would make an elf proud, instead of just putting them in your average plastic bag. Personalizing your gifts with ribbons and bows and fun, Christmas-themed wrapping paper is a great way to get in the giving spirit.
11. Send Christmas Cards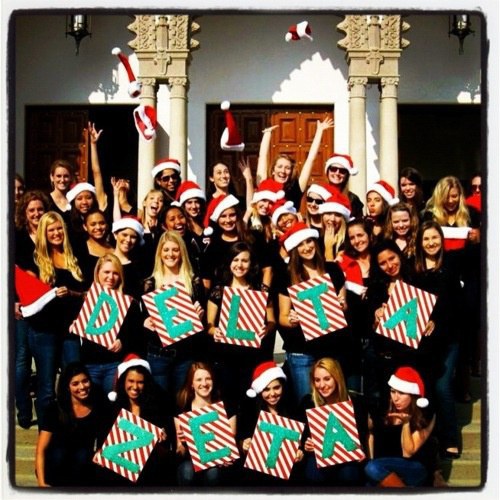 Whether it's a fun picture you took while out with some friends, or a special tradition your family does every year, sending a Christmas card that you can touch, hang up, and keep means so much more than writing 'Happy Holidays' on someone's Facebook wall.
12. Give to the Bell Ringers
We all see them, the volunteers for the Salvation Army, as we walk into Walmart or Target, and look the other way as if they aren't even there. Maybe this year, even if it's just a couple of coins from your pocket, give to those who have less. Besides, it wouldn't be Christmas if no one gave anything.