You simply cannot get bored if you have a good show to watch. Here are some of my recent favorites that might leave you crying for a day... or two.
1. The Society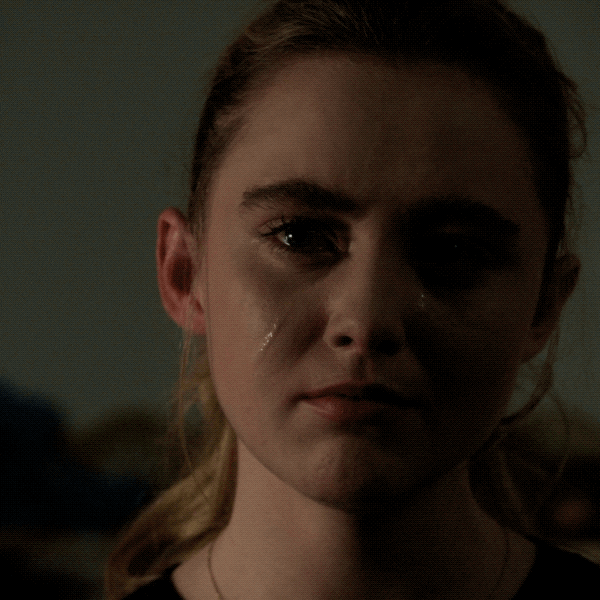 Giphy
The Society is a Netflix original that is about high-schoolers who have to form their own society as everyone else in the world has disappeared. This show has just the right amount of high school drama, with a little bit of futuristic ideas. I personally finished this show in two days, and I am devastated the new season has been pushed back due to Corona-virus, but until it's released I guess I can re-watch it for the third time.
2. Euphoria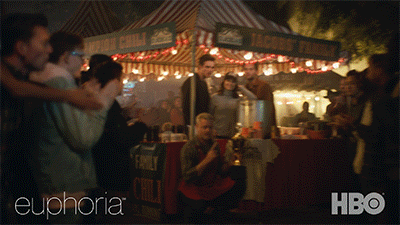 Giphy
If Zendaya playing the lead role isn't enough for you to turn on your TV and watch Euphoria, then the plot is. This show is PERFECTLY depicted by the title, it will make you feel euphoric in some scenes through the lives of high school kids doing the absolute most. This show deals with drug addiction and follows the complicated life of an addict and those around her who partake in things such as underage drinking, drug use, and sex work.
3. How To Get Away With Murder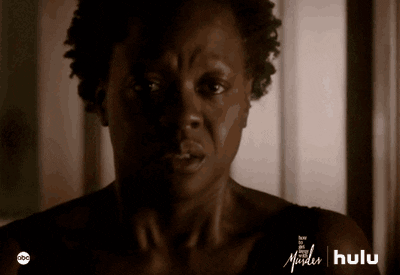 Giphy
This is an old show that recently released its sixth and final season, and it is to die for. It had me watching a whole season in one day because I couldn't unglue my eyes from my screen. The show follows the lives of a bold lawyer named Annalise Keating who hires interns, and their lives become extremely complicated as they keep getting involved in more and more crimes. Although it's frowned upon to root for the bad guys, this show might change your perspective.
4. Control Z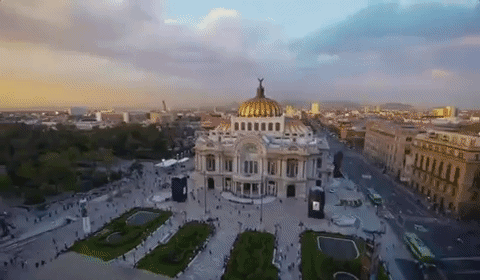 Giphy
Control Z has you in for a crazy ride if you love shows about hackers and the revelation of peoples darkest secrets. This show depicts the lives of high school kids based in Mexico City who have their whole lives ruined and they have to figure out who it is.
5. All American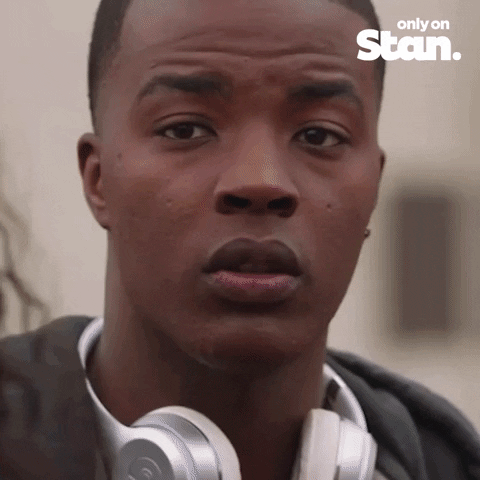 Giphy
This show definitely lived up to the hype that I saw on various social media platforms. Not only is this show based on an actual NFL football player, but it touches on important topics such as police brutality, in a way that all types of people can understand.
6. Tiger King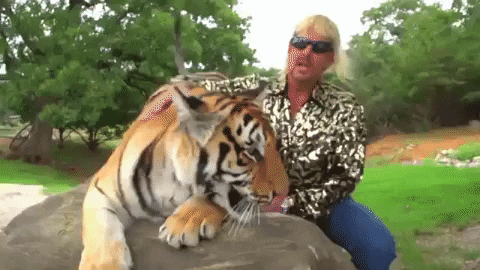 Giphy
This Netflix original, limited series is a must-watch. There is a community of tiger-lovers that I had no idea existed. This show will not only give you insight to that community, but the bizarre life of the Tiger King himself, and all of the legal issues relating to his story.
7. Little Fires Everywhere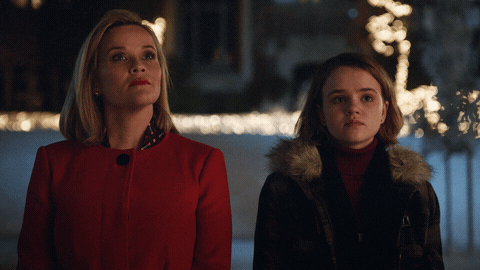 Giphy
A Hulu original starring one of the most iconic actresses of all-time, Reese Witherspoon. Although, in this show, she plays a much more serious role in dealing with her mistakes as a mom and as a person in general. This show touches on topics such as women's rights and discrimination.
8. You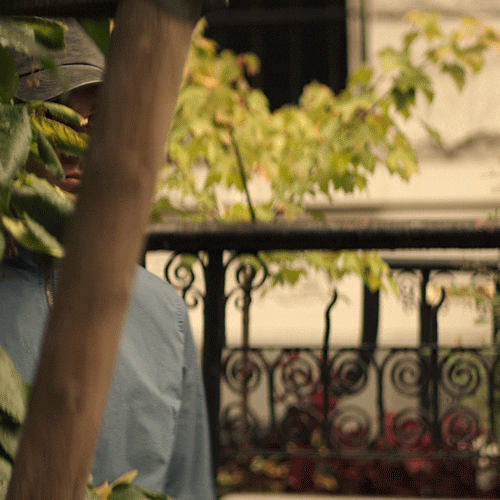 Giphy
This Netflix original is a show that will have you wanting to protect the bad guy at all costs. This series demonstrates the life on an obsessive stalker who has a rare infatuation with a girl and will do anything to get close to her. You will not be able to stop watching this show, so be careful because there are now two seasons.
9. Spinning Out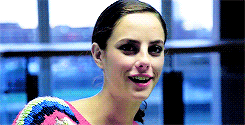 Giphy
I was desperate for a new show during quarantine and had never heard of Spinning Out, which I'm assuming is because it never got the recognition it deserved and was cancelled before it could get a second season. Nonetheless, the first and last season is worth watching as it follows a young figure skater who suffers from Bipolar disorder inherited by her mom, and shows her trying to battle her mental block and mental health issues to become an Olympic skater.
10. When They See Us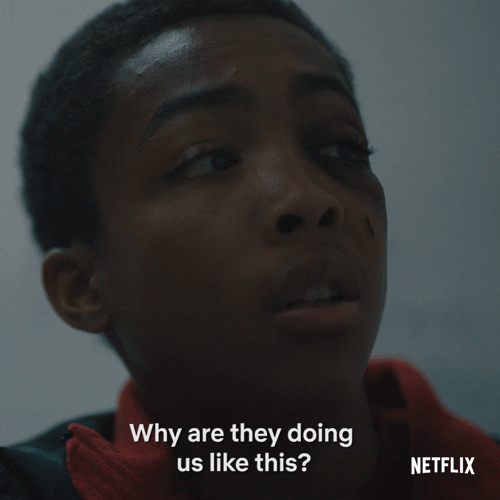 Giphy
This series is relatively short, but if you haven't watched it, you absolutely have to. I'm ashamed to say I had never heard of this true story before I watched the show but I later did more research inspired by the heartbreaking episodes. This series follows the Central Park Five who where wrongfully accused of the rape and murder of a jogger in New York City, which was orchestrated by the police. This show isn't just interesting to watch but it is important in order to become more familiar with a few injustices that have happened in America.
11. Unbelievable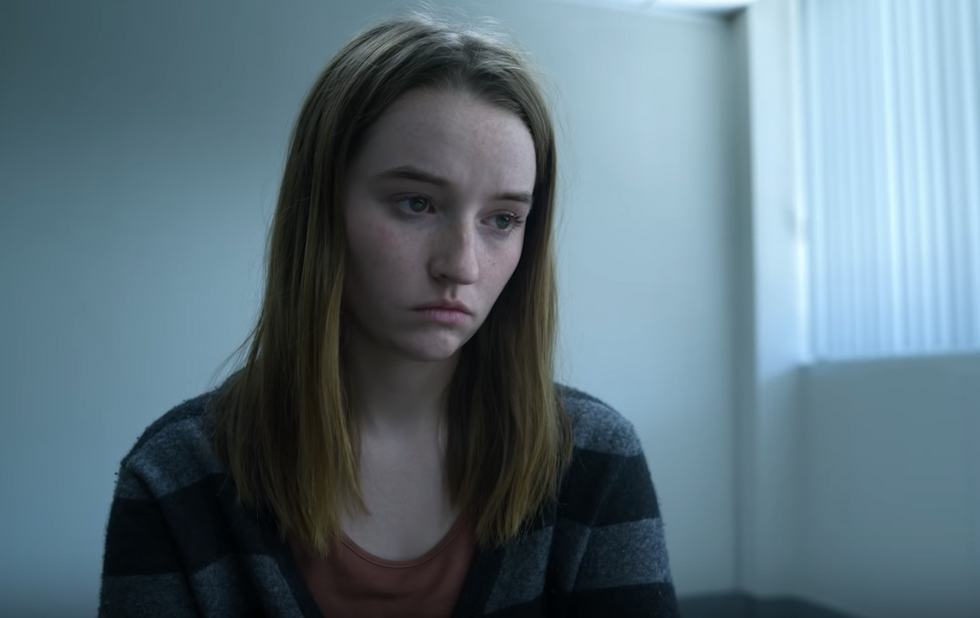 Netflix
This inspiring true story brought me to tears almost every episode. The show deals with a young girl who is fresh out of the foster care system fighting for someone to believe her about the crime she was victim to. One outstanding female investigator does everything in her power to help her, but not without many bumps in the road. This jaw-dropping show will have you glued to the TV with tears in your eyes.