As a result of the recent Presidential election, the Web has been buzzing with comical memes of the dynamic duo that is President Barack Obama and Vice President Joe Biden. These memes are too hysterical and too important to forget.
1. IMMA POINT AT'EM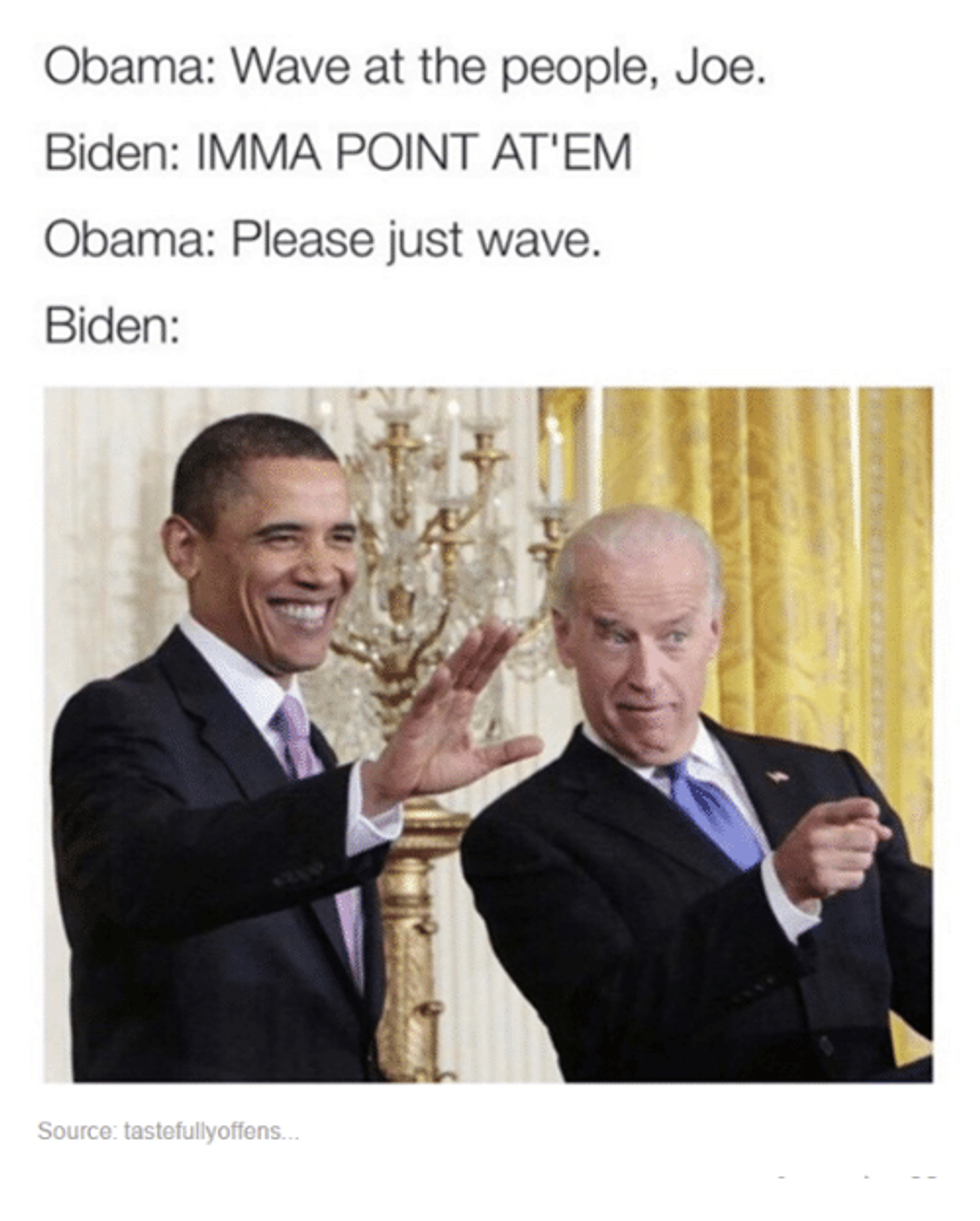 2. Just do you, boo boo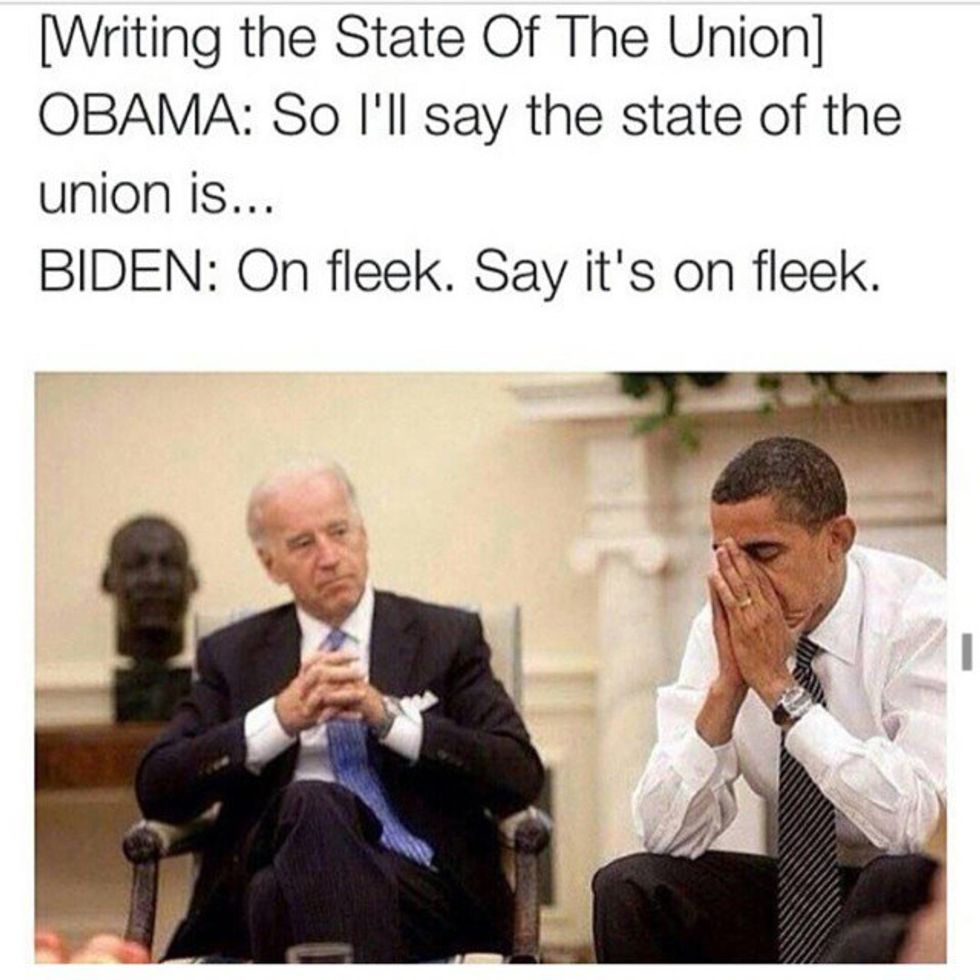 3. He's just really passionate about kids meals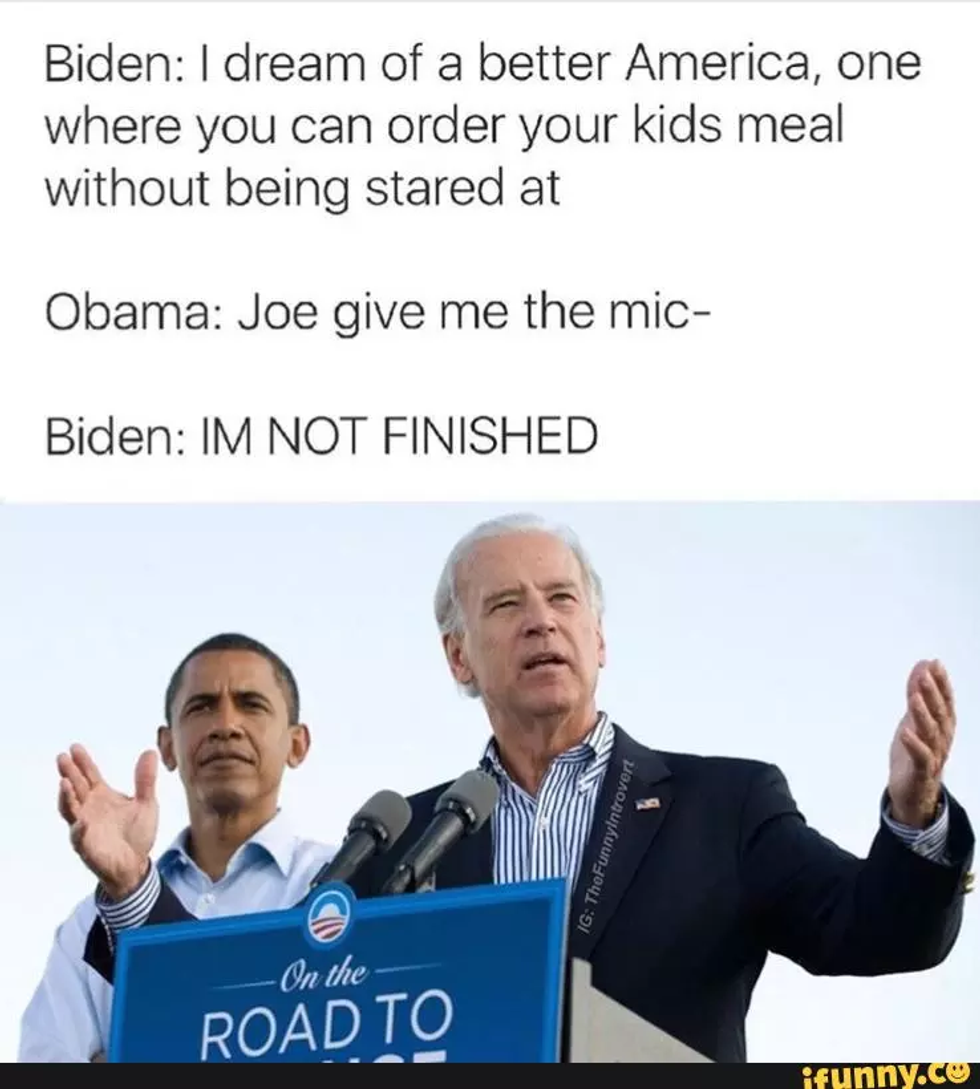 4. At least Biden has his priorities straight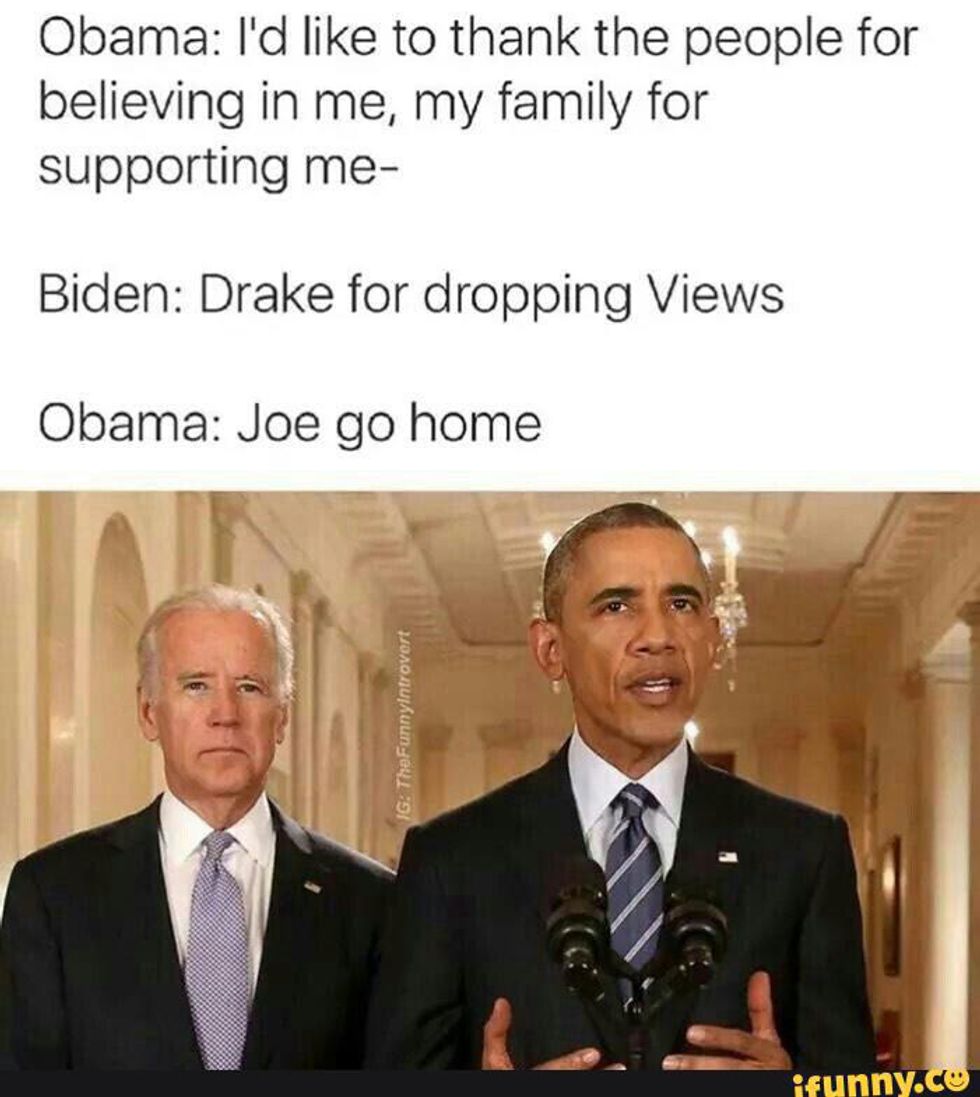 5. You're a sneaky one, Joe.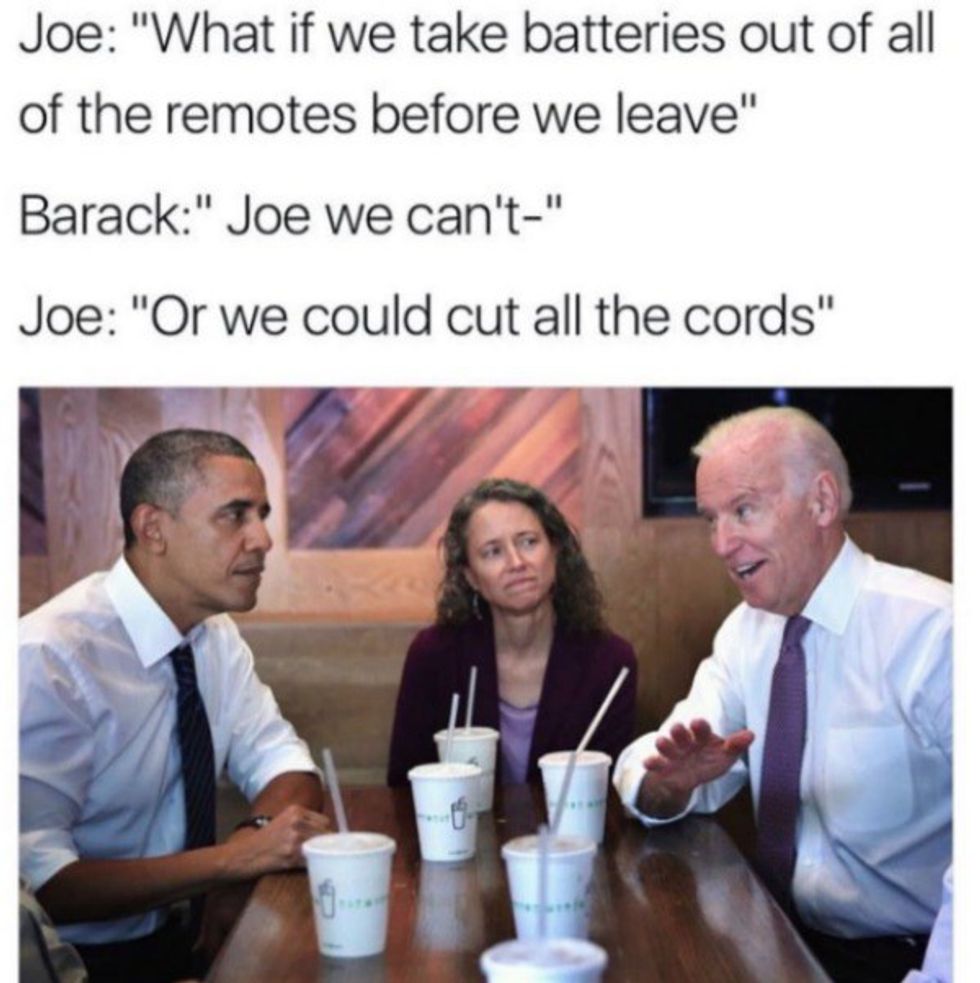 6. Yikes, awkward....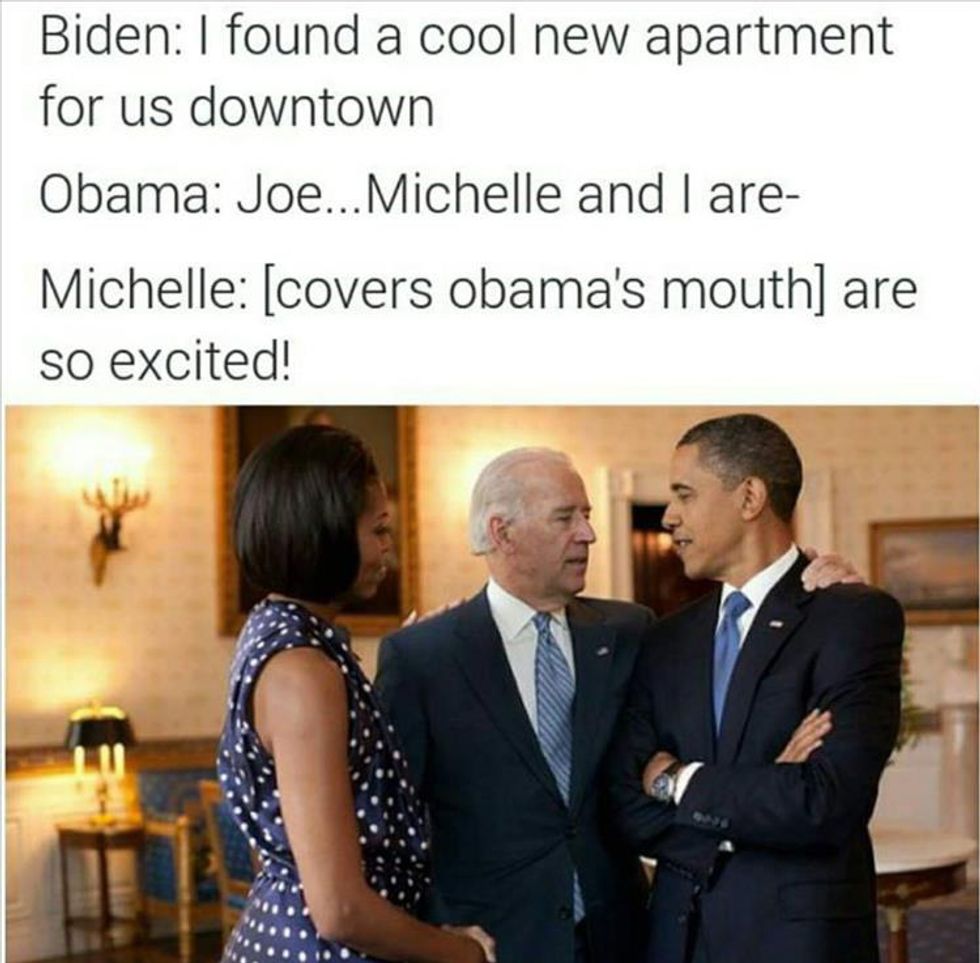 7. He's just trying to have a good time!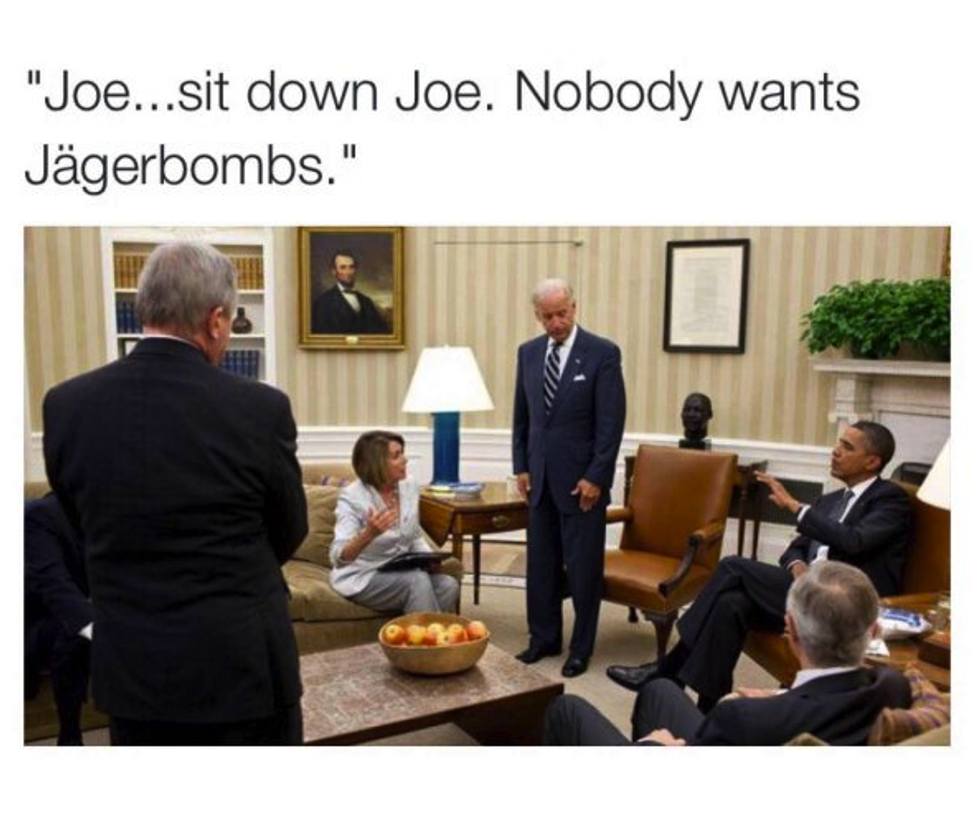 8. Asking ONLY the important questions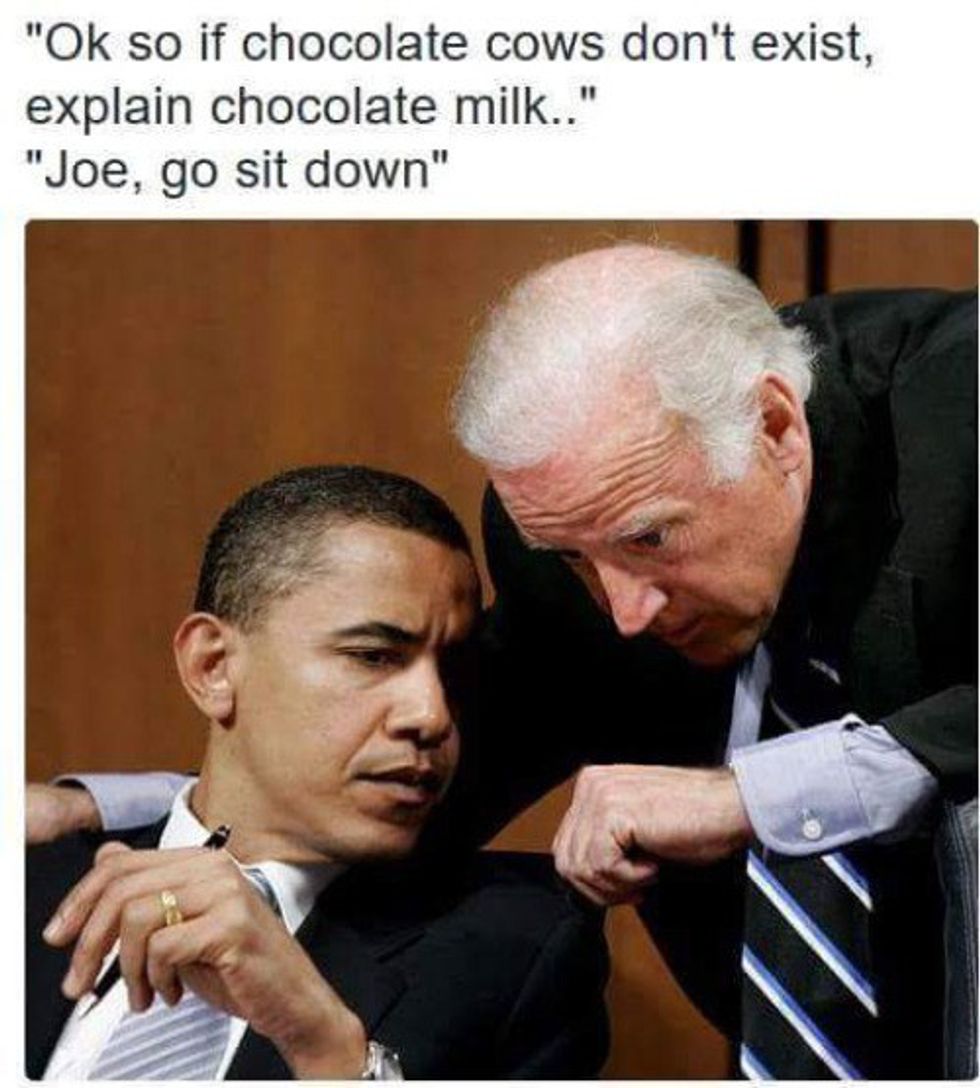 9. You can't blame a guy for getting creative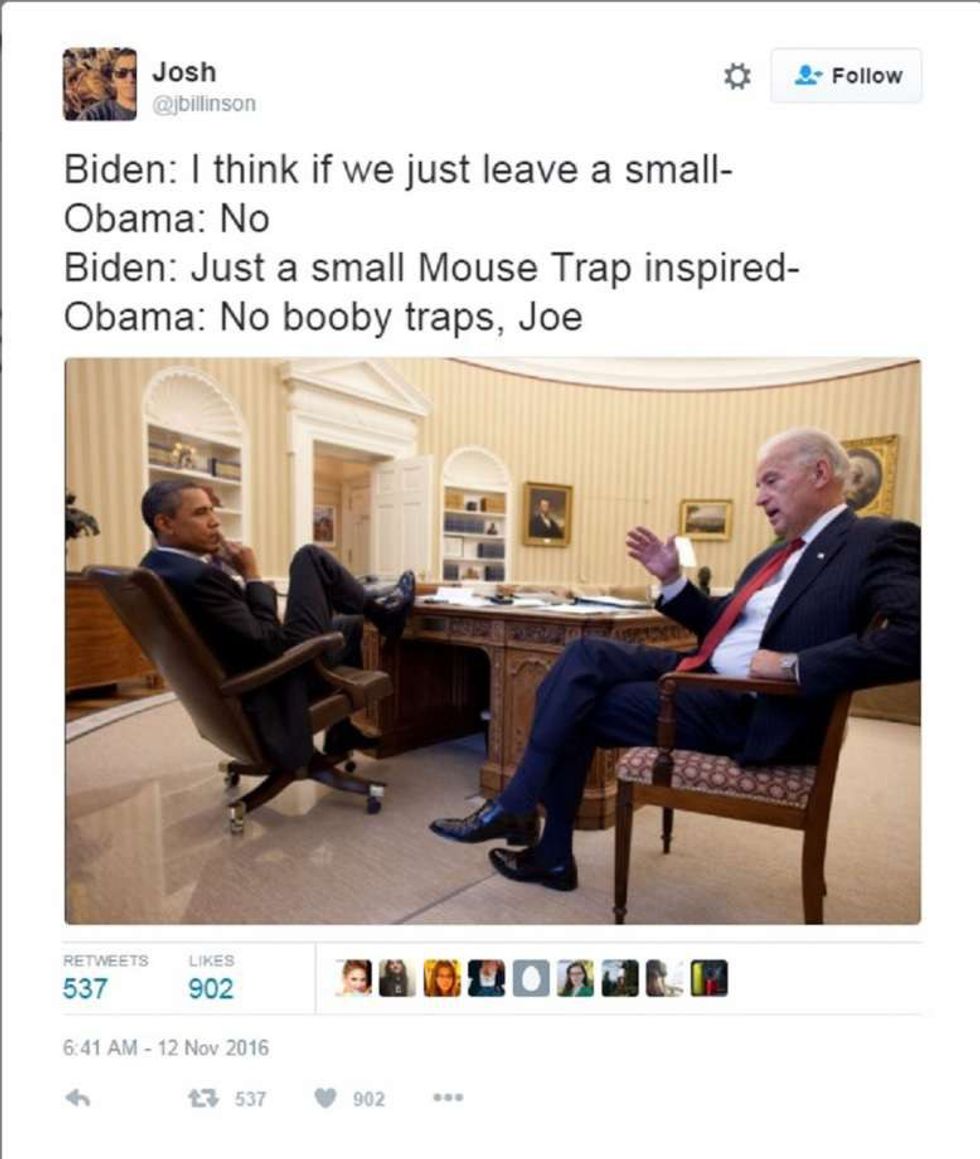 10. That awkward moment when...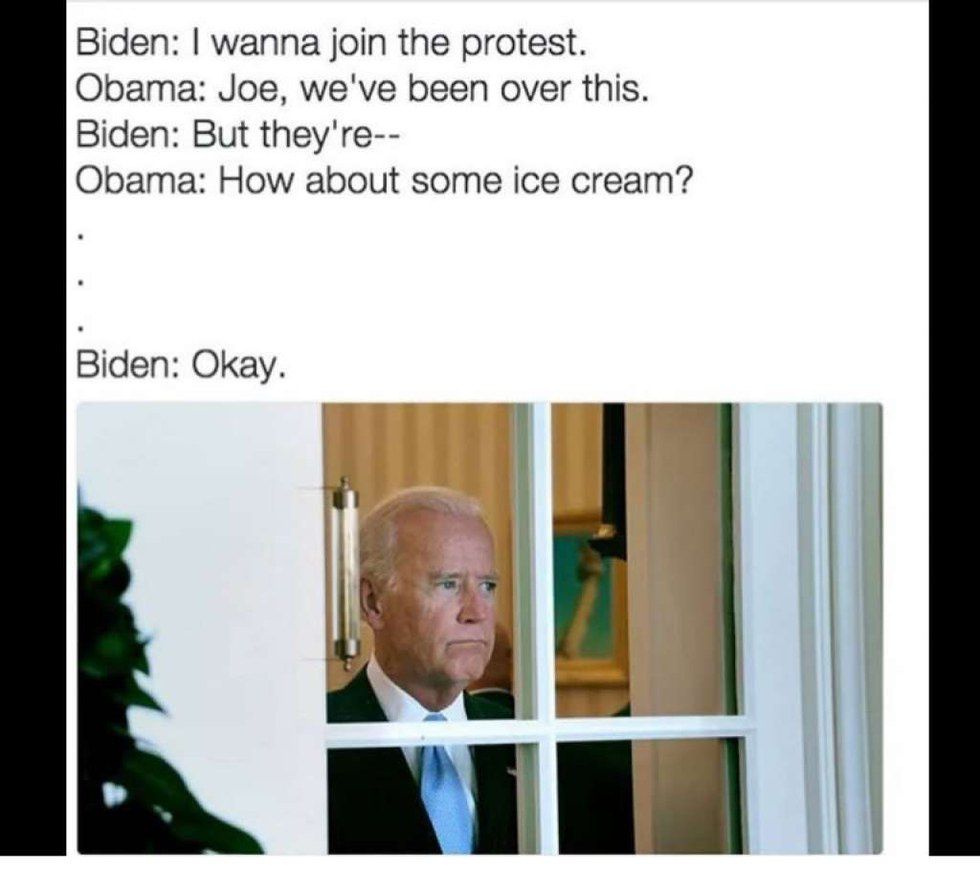 11. Does that come in a 5-dollar foot-long?