The first year of college will be stressful, hectic, and most importantly it will be one of the best years you've had so far. It will have it's unavoidable ups and downs. Going away to college was one of the best things I could have done, and even though I'm moving home at the end of my second semester, it was one of the best experiences I've had. Here are 10 things to expect your first year of college:
1. You'll miss your high school friends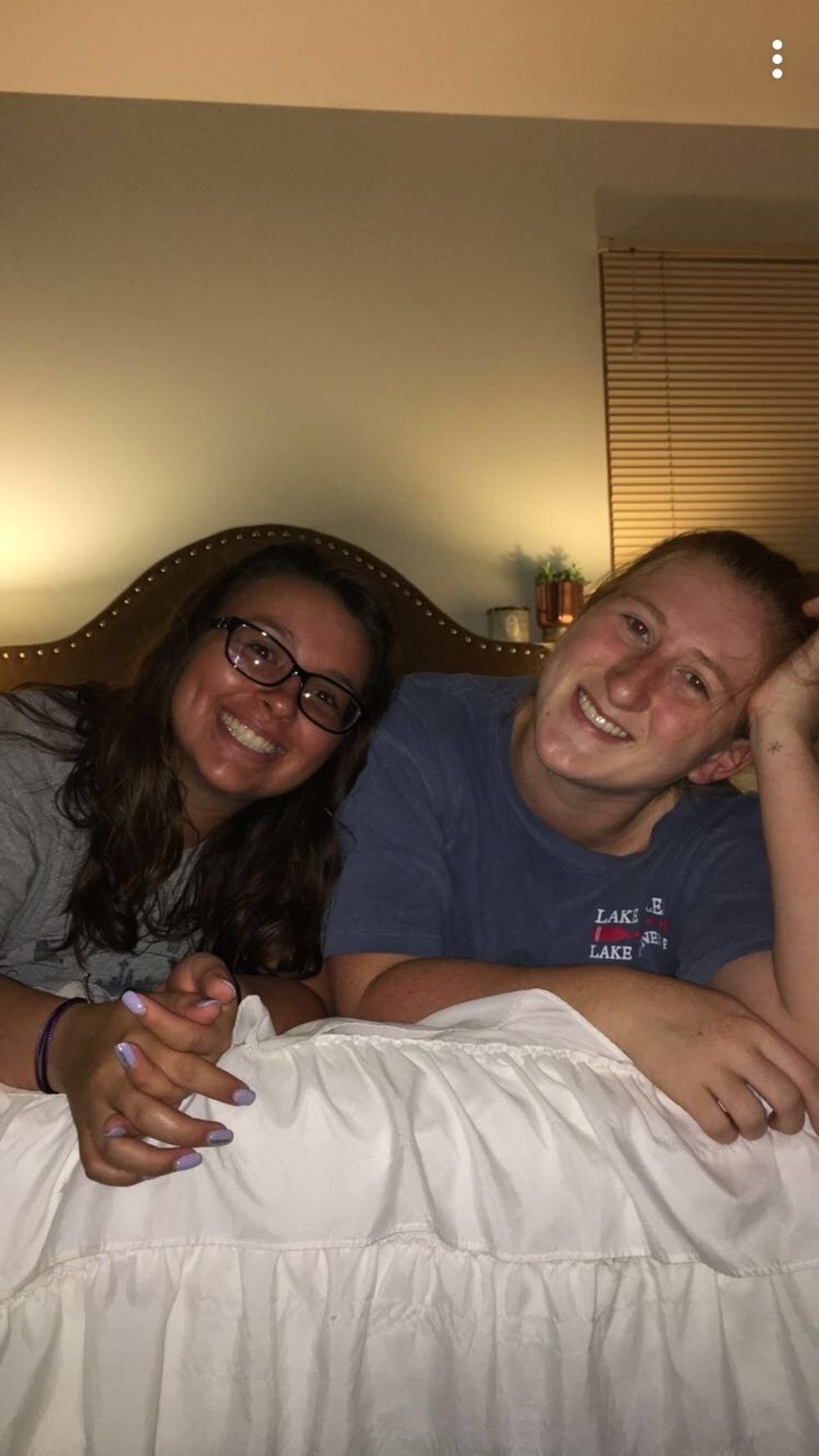 For a lot of people, they find close friends in high school. If you decide to go away from home for school, there is no doubt you will miss the close bonds you made with people during your 4 years of high school. For me, I was over 200 miles away from home and came to my school with only one person that also went to my high school. Missing your friends will become a daily thing, thank God for FaceTime.
2. But... you will make new friends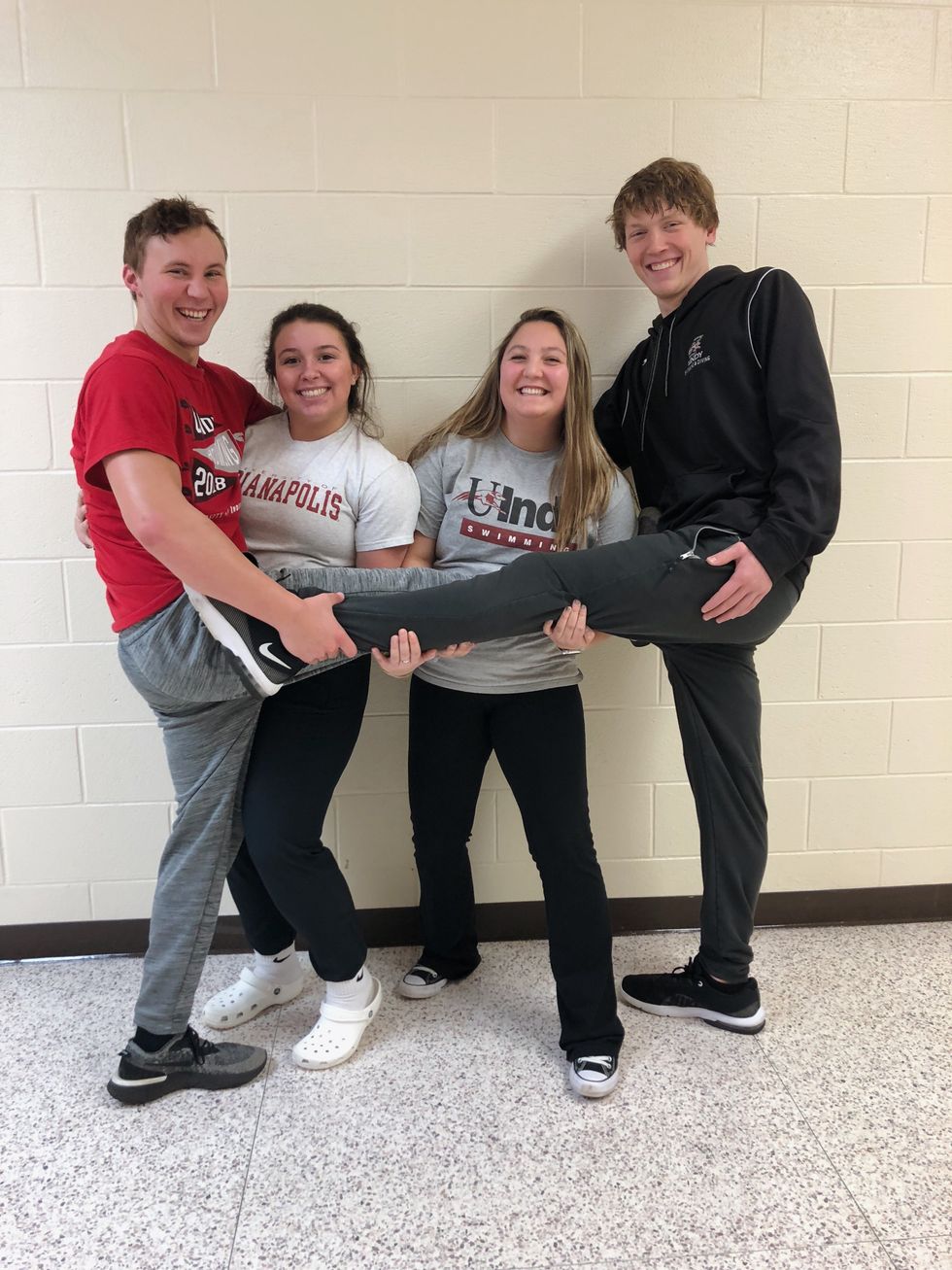 College friends become some of your closest. We've experienced it all together. From failing classes to weekend trips, there is no way you won't know every little detail about the people you meet. Countless late night trips to Speedway to get slushees, complaining about campus food, and late night talks until 2 a.m. when someone is having a life crisis (trust me, it will happen more than once). They'll know when you're stressed and exactly how to get you out of it. You won't forget the people you meet your first year.
3. Your first failed test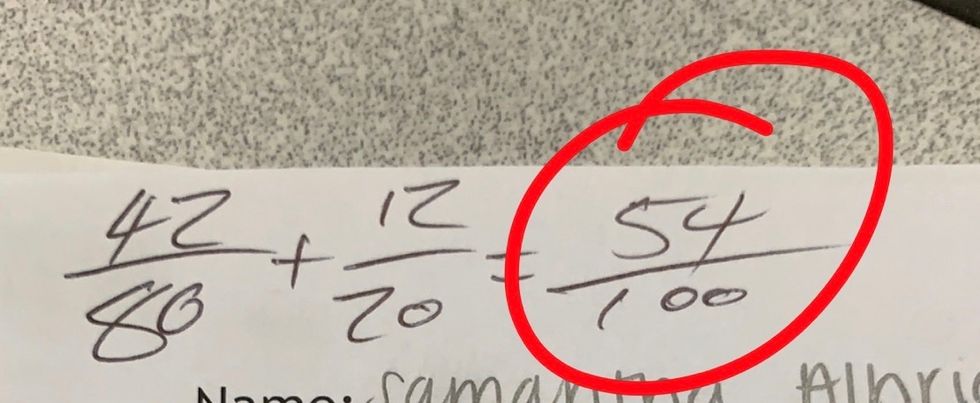 Unfortunately, this might be a hard one to avoid. You can study all you want, but sometimes the test may not go as planned. In high school I was the one that freaked out when I got a C on a test and never received a final grade below a B. College... well thats another story. Failing tests or getting below a C became normal and weirdly accepted. Getting an A or a B was like the heavens had opened. Pro Tip: take a blow off class the same semester as your hardest class. It will make you feel better about yourself.
4. Living with a roommate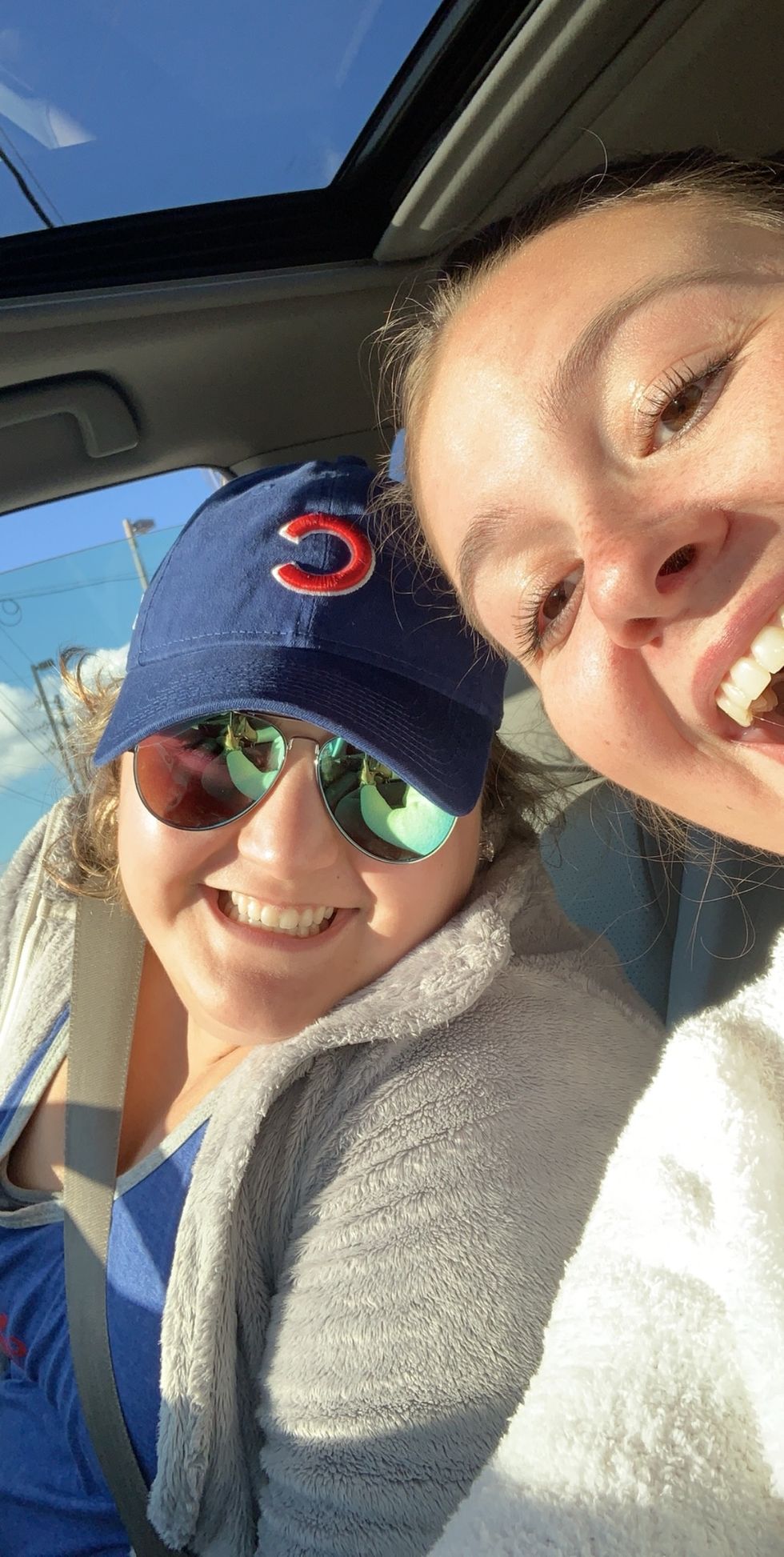 This was the biggest adjustment for me. Thankfully, I lucked out with mine. Living with a roommate will be one of the hardest yet best things about your college experience. She will be the first person to know if you failed that test, and also the first to know when you somehow pulled off getting an A. She'll be the one up until 2 a.m. listening to you rant about a boy or the simplicity of how you just came to a realization about life. We had a lot of dance parties in the middle of the night, learning how to do the floss and perfecting the Macarena. She'll be the one that knows your flaws and deals with them anyway. It is going to be a hard adjustment, but one that is so worth it in the end.
5. Bad cafeteria food
Theres no getting around it, the food on campus will suck. From your hamburger still frozen in the middle and repetitive options you can't get away from. You'll learn the prime times when the food is actually hot, and the times you avoid it. If you're lucky, you can use your meal swipes at a coffee place on campus. Take. Advantage. You can only live off of pizza, chicken strips and mozzarella sticks for so long.
6. You'll go broke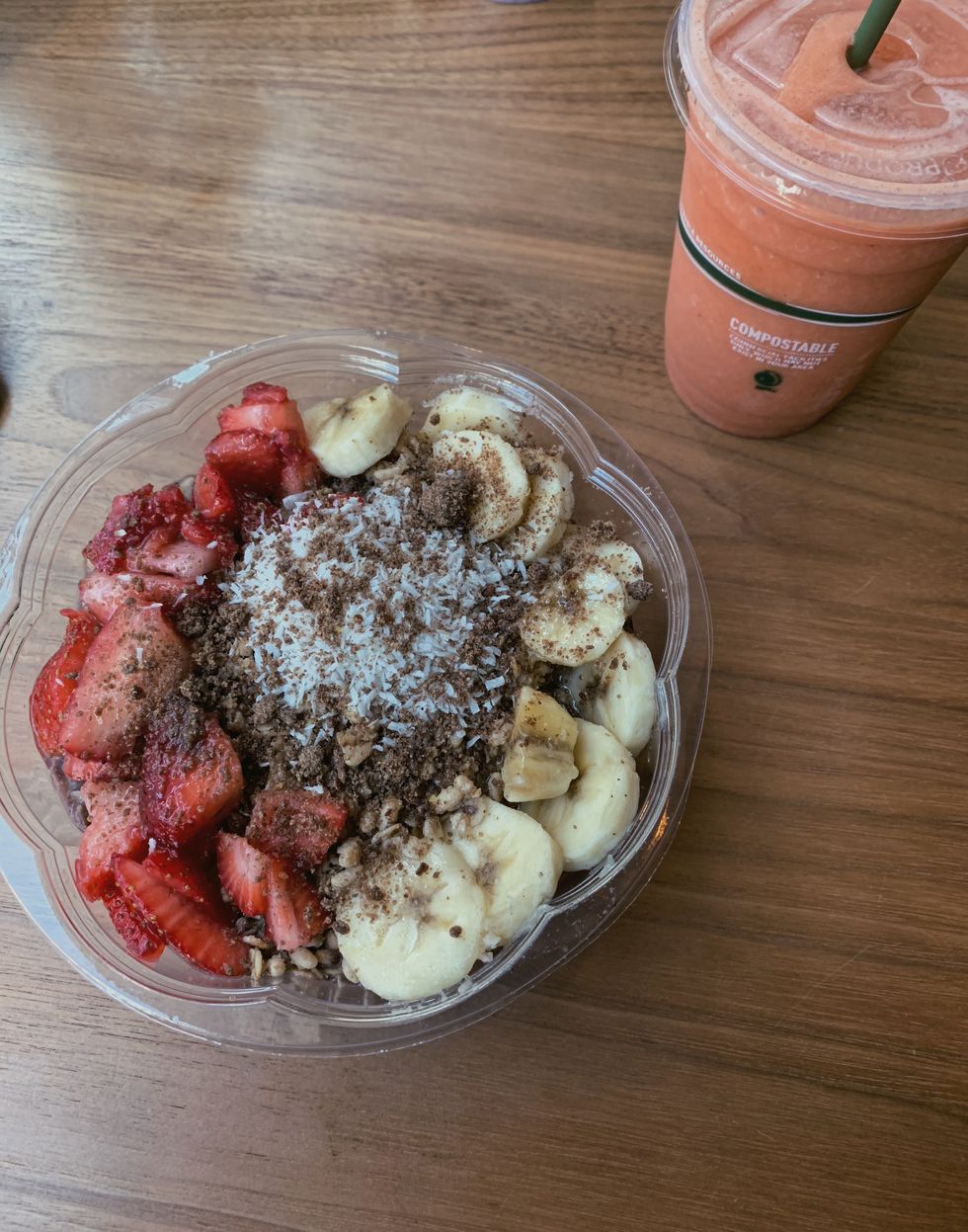 Eating out will probably come often as a result to the bad food on campus. Try limiting yourself to going out once a week- I should have done that. There is nothing wrong with treating yourself to a nice acai bowl or some Chick-Fil-A to get you through. If you're able, go home when you need groceries or toiletries for your dorm. STOCK UP. It is really a culture shock when you're out of razors, head to Target, and realize they are ridiculously expensive. Thanks Mom for all the razors the past 10 years. She will probably catch on when you ask to go to the store every time you're home, but she misses you so she'll take you anyway.
7. You might even miss your parents too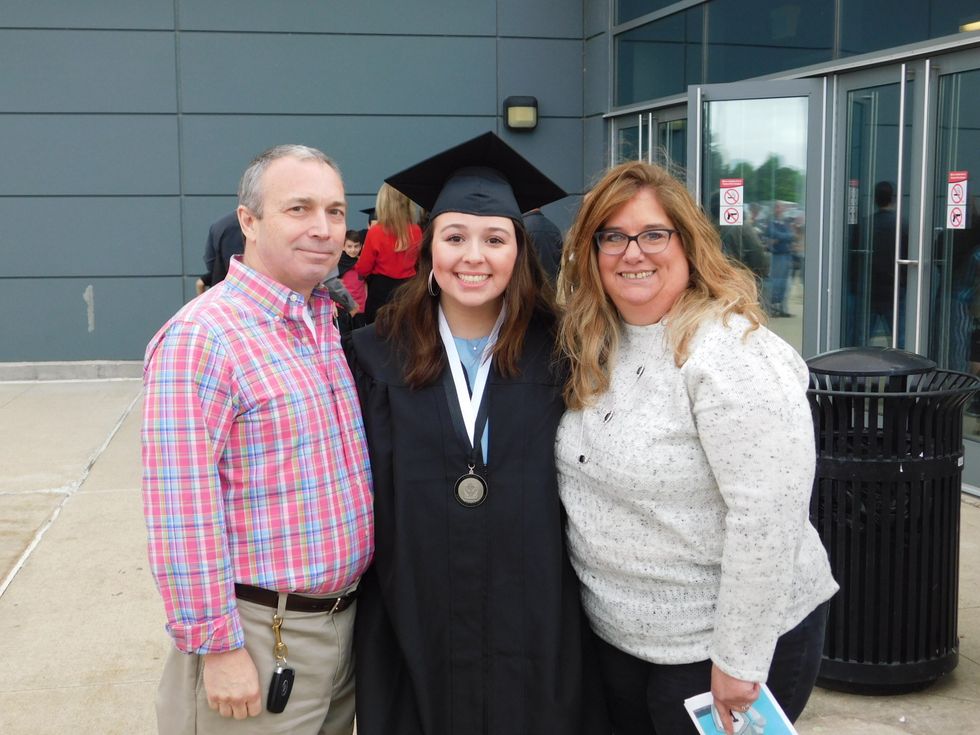 I am an only child, and couldn't wait to get out of the house to go to college. No matter how much you try, you'll miss them. I called my mom so many times just to tell her random things going on in my life: "It's raining today, just thought you should know," "The squirrels here are very friendly," "So say hypothetically I did this..." "Want to buy me lunch today?" and "Guess what!" were things my mom probably heard a little too much. But, you'll also probably go to them for more than you used to. When you get that first failed test, a professor you can't stand, or have the slightest inconvenience, you'll call them for guidance. Trust me, they'll be there.
8. College Professors
Some are good, some are bad. Your high school teachers probably say all the time "that won't fly in college, the professor won't help you like I will." Honestly, I rarely found that to be true. Most of my professors have been some of the coolest, most interesting people I have ever met. I've had classes where the first 15 minutes are dedicated to talking about what is going on in our lives, what is going on in the professor's life (if they got a new dog, they will surely spend much longer than 15 minutes talking about it) and talking about world issues. They'll help you if you ask for it. Don't ignore their office hours, they have them for a reason! Although, theres no getting around a "bad" professor. In that case, all you can do is stick it out and hope for the best.
9. Living in a dorm
They put the freshmen in the worst dorms on campus, and it will be rough to get used to. Communal bathrooms and showers freaked me out at first. The showers are nasty no matter how much the janitorial staff cleans them. You'll probably end up finding your favorite shower, and if it is being used you will wait until its available. Thankfully, everyone else on your floor is getting used to it just like you are. You're all going through the same struggles and you'll probably make friends complaining about the things going on in your dorm- like how the elevator decides to break at the most convenient of times. It will get better, but also will take some getting used to.
10. It will be one of the best years of your life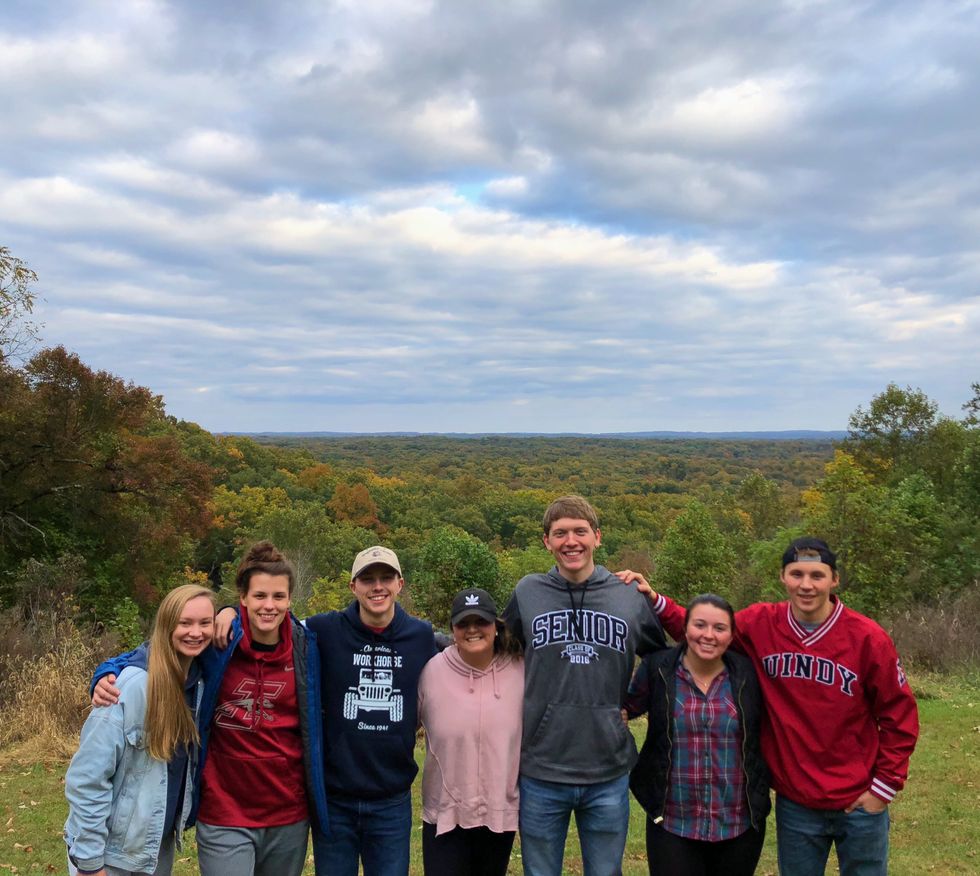 Theres no doubt the memories you make your first year of college will stick with you forever. I've learned more about myself the past 9 months than I had in 18 years of life. College is going to be one of the most stressful times of your life: deciding what to major in, what kind of person you are/want to be, and even learning what kind of coffee you prefer, or learning that you like tea better. The first year will be a growing experience, and so worth it in the end.