Halloween is, in my opinion, the second best holiday of the year (behind Christmas of course). There has never been a time that I haven't love Halloween. I love Halloween movies. I love getting dressed up in costumes. I love eating candy. I actually love going to haunted houses and other scary themed places. I just think Halloween is always a spooktacular time (yes I really said that). I also enjoy the history of Halloween. I've always had a bit of a strange interest and fascination with ghosts and witches and all of that exciting stuff. I remember this summer having a conversation with my friends centered around ghosts and spirits, and whether or not we thought that they existed or not. Can you guess what my opinion on that subject matter is? Anyway, below I created yet another list (with some gifs and memes for your joy and entertainment) of the things that I am super pumped for during this Halloween season.
1. Halloween Movies. I'm talking about Halloween Town, Twitches, Hocus Pocus, Practical Magic, The Nightmare Before Christmas. Basically, any of the movies featured on ABC Family's (no not Freeform) '13 Nights of Halloween'.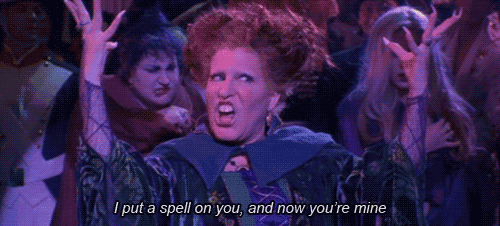 2. Carving Pumpkins. This is a time-honored tradition. I have to say that sometimes I don't get around to do doing this, which I am ashamed of but it will always remain one of my favorite things to do. Now I am no artist so I always stick to the two triangle eyes, triangle nose, and ya know the classic mouth.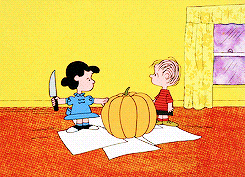 3. Candy. I love all candy. Specifically candy corn, Reese's Peanut Butter Cups, and Kit- Kats. Halloween is like the one day (or week) that it is acceptable to eat candy 24/7 without getting judged.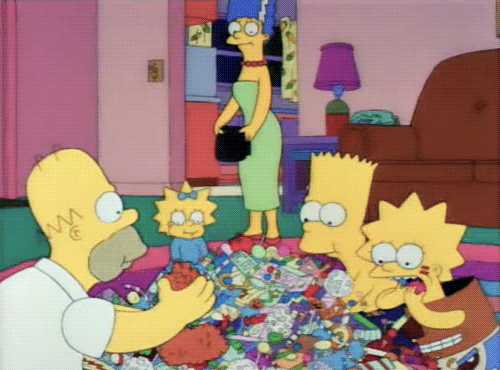 4. COSTUMES. I love dressing up. When I was younger I dressed up as Hermione Granger at least 10 times. Every year I struggle to figure out what I am going to dress up as, and I'll stress about for like months in advance. It's also not terrible to look at some of the guys dressed up as fireman or police officers or construction workers or ya know anything of that sort, am I right ladies?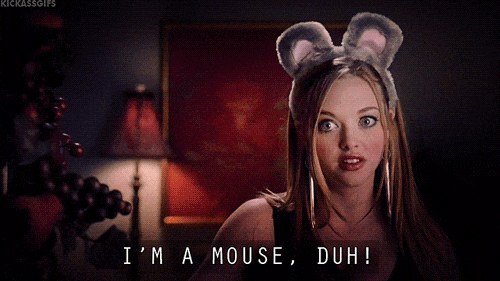 5. Haunted Everything. I actually used to hate being scared, but now I kind of find it exciting and thrilling. I went to Witches Woods last year, and anyone who lives sort of in the Worcester Area knows what that is. It's just like a series of different haunted houses and a haunted hayride and stuff like that, and last year I cried. I'm also a bit of a baby, but I think it was actually pretty scary.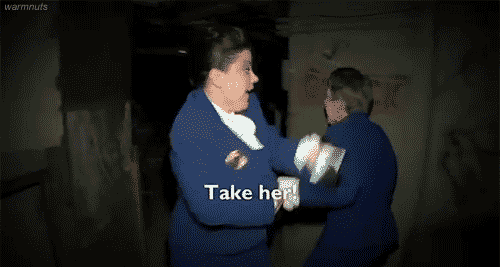 6. Scary Movies. Now these are different from Halloween Movies. Technically you can watch scary movies during any time of the year, but watching them during Halloween just makes them that much scarier. A few of my favorites are The Conjuring (I actually cried), American Horror Story (yes that is a TV show), The Shining, Insidious, and Annabelle.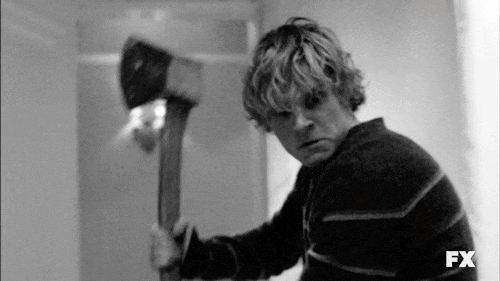 7. Pumpkin Flavored Everything. I've mentioned this before and I will mention it again, Pumpkin flavor just makes everything taste way better.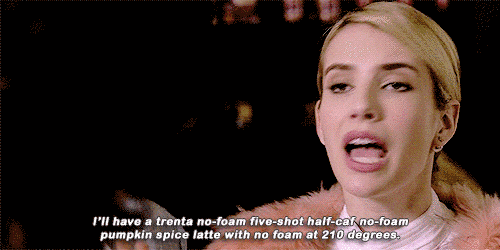 8. The Decorations are to die for. I love when I go to a house and I see it completely decorated in head-to-toe Halloween decorations. There is just something about Halloween decorations that really feeds my soul. It's the one time that you can make everything super dark and creepy without being called insane or goth.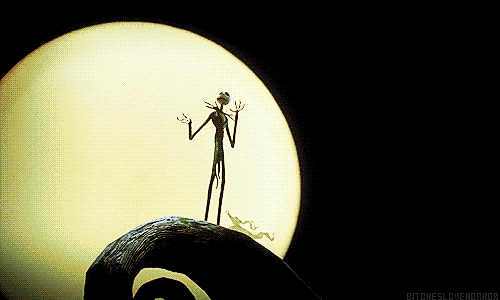 9. Halloweekend. Now this is very college oriented, but last year I had the best time during that weekend. I got to dress up in a group costume, which is always fun for your friends to do. Also, everyone is just as excited about the holiday as you are and I think it really brings people together.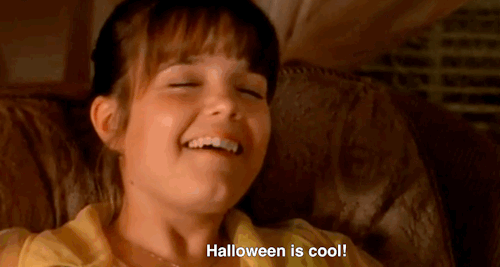 10. Pets dressed up in Halloween costumes. There is literally nothing better than seeing a dog dressed up in a Halloween costume.