Over the years, I have grown into the person I am now and I feel like I haven't thanked my mom nearly as much as I should have for the major role she has played. Not only has she helped to shape me into who I am today, but she has put up with all of my endless drama and tears for the past 20 years of my life.
Being a mother is a pretty thankless and demanding job. They never receive credit where its due, but they were there at 3 A.M. changing our diapers or rocking us back to sleep. They were there when we fell down and scraped our knees or smacked our head on the sidewalk at school.
They were also there when we were applying for college and coaching us through the essay questions. And They were there again at 3 A.M. when we were crying on the bathroom floor in our dorm wondering if we made the right decision. Mothers are there through it all and I feel like there are so many things that as daughters we can't even begin to thank them for, but here is a start.
1. Thank her for putting up with you in your teenage years:
Let's state the obvious by saying that teenage girls are an absolute nightmare. We never know quite when to stop talking back or when to stop biting everyone's heads off. Unfortunately for our moms, its stated in the mom rulebook somewhere that they have to love us unconditionally, always. As teenage girls we worked tirelessly to be as bratty and as sassy as we deemed possible. Yet, even when we were in our terrible-teens phase, our moms were there, loving us even if they had to yell back a few times.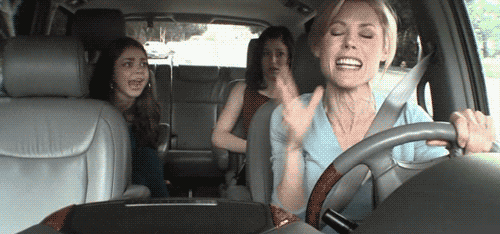 2. Thank her for always giving into your puppy dog eyes:
Even now, I can at least say that I am guilty of the good ol' puppy dog eye looks when I want something. Now, I can't say that my mom has always given in to my puppy dog eyes, and I can't imagine a mom who would always give in.
Within reason, moms never get tired of making their daughters happy, which in turn means that every now and again she will give in to the irresistible eyes and buy you that pair of shoes that every single one of your friends has and you would absolutely die without.
3. Thank her for all the Harry Potter movie marathons:
Now, for my mom and I, it isn't a successful weekend without watching a few of the "Harry Potter" movies. Whether or not your mom enjoys "Harry Potter", as daughters, we all know that no matter the movie, our moms will spend the night in watching movies just to spend some time with her favorite girl. I'm sure us daughters can all remember a time when we weren't invited to a party or plans got canceled and mom was always there to save the day with a movie night and quality mother-daughter time.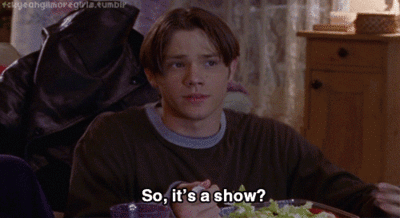 4. Thank her for always answering your phone calls:
As mentioned previously, moms will always answer the phone, even if it is at 3 A.M. I spent a few nights of my freshman year of college crying to my mom over the phone in the early hours of the morning and even now I call my mom at least once a day to tell her about everything. Even if our moms are at their busiest or their sleepiest they are never too busy or sleepy to answer the phone for their daughters.
5. Thank her for being the "cool mom":
Let's be honest, every daughter pictures her mom as Regina George's mom. Out of all the moms in the world, we see our mom as the coolest mom. All our friends love her because she is fun, spontaneous, and just one of the girls.
My mom is always offering to do spontaneous weekend trips with my friends and I. My friends love her and also consider her to be the "cool mom."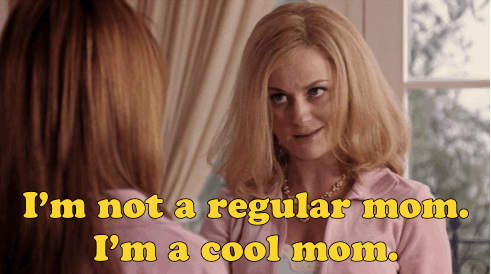 6. Thank her for always being right, like every time:
Its safe to assume that mom is always right, in every situation just believe what mom says. Mom has been through it all, just like you're going through it now. We don't give our moms enough credit for being right all the time. As daughters, we never really believe that they understand exactly what we are going through but in reality, they probably went through the same exact situation or at least a very similar one. We have to thank our moms for passing down her pearls of wisdom to us because without her, what would we do?
7. Thank her for refusing to ever let you down:
Moms are the best at making their daughters happy. Moms never want to be the source of any disappointment so they do everything in their power to never let their baby girl down.
Mothers will break their backs to make things happen for their daughters because they never want to see their daughters be upset, especially if they are upset at them. I can imagine that for a mom, disappointing a daughter feels the same as when a child hears that they have disappointed their parents.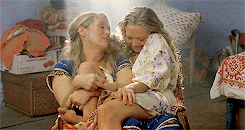 8. Thank her for always being the voice of reason that calms you down:
So many times my mom has talked me off a ledge because my friends said one mean thing and I wanted to disown them forever. Moms are the best at bringing their daughters back to reality. Mothers know best in all situations and they are quick to recognize when their daughters are being rash and for lack of better words, psycho. So, we have our moms to thank for saving those friendships that almost went down the drain after one fight.
9. Thank her for always being your biggest cheerleader:
Daughters can always count on their moms being at every occasion, and being the loudest to cheer in the audience. Even if it is as simple as getting all A's or passing your drivers test, your mom is there to make sure that you are congratulated for every victory, but she is also there to cheer you on when you don't win. Moms make sure that you get back up, and try, try, try again. Even when we have hit our absolute worst, our moms pick us back up and push us to keep being our best.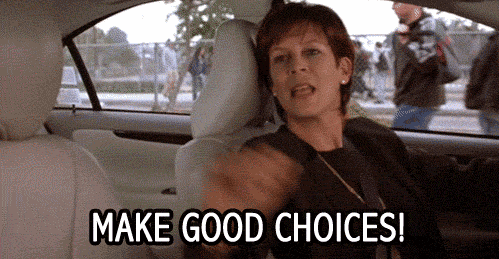 10. Thank her for being your best friend, always:
I think a common thing throughout this list is that moms are always there for their daughters. Our moms are there through it all, they see our worst and they see our best, which is what makes them such great friends.
They are always on our side when they need to be, but they are also so good at knocking us down a peg when necessary. Our moms are there when our other friends aren't and if you ask me, there is no one I would rather call my best friend than my mom.
So daughters, remember to thank your mothers because they have been through it all and you have them to thank for making you who you are today. Personally, I couldn't have survived half of the things that I have been through without my mom. Thank you, Mom, for being my best friend; I am so excited to experience life's other mother-daughter moments with you.