If there is anything that college students in Texas know something about, it's dancing. In particular, the two-step. From the time you enter your freshman year, until you graduate, chances are you will spend plenty of time at the local bar/dancehall learning the ins and outs of that hardwood floor. College towns typically have some great places to cut your teeth, but there are some pretty exciting venues all over Texas, many of which have rich histories and great stories to go along with their fun atmospheres. I personally have a list of places that I want to visit in Texas- a dancehall bucket list if you will. They are renowned for the artists that they host and "warped floors so slick you could water ski on them." If you love live music and dancing, here are ten Texas venues you should include on your list.
1. Gruene Hall; Gruene, TX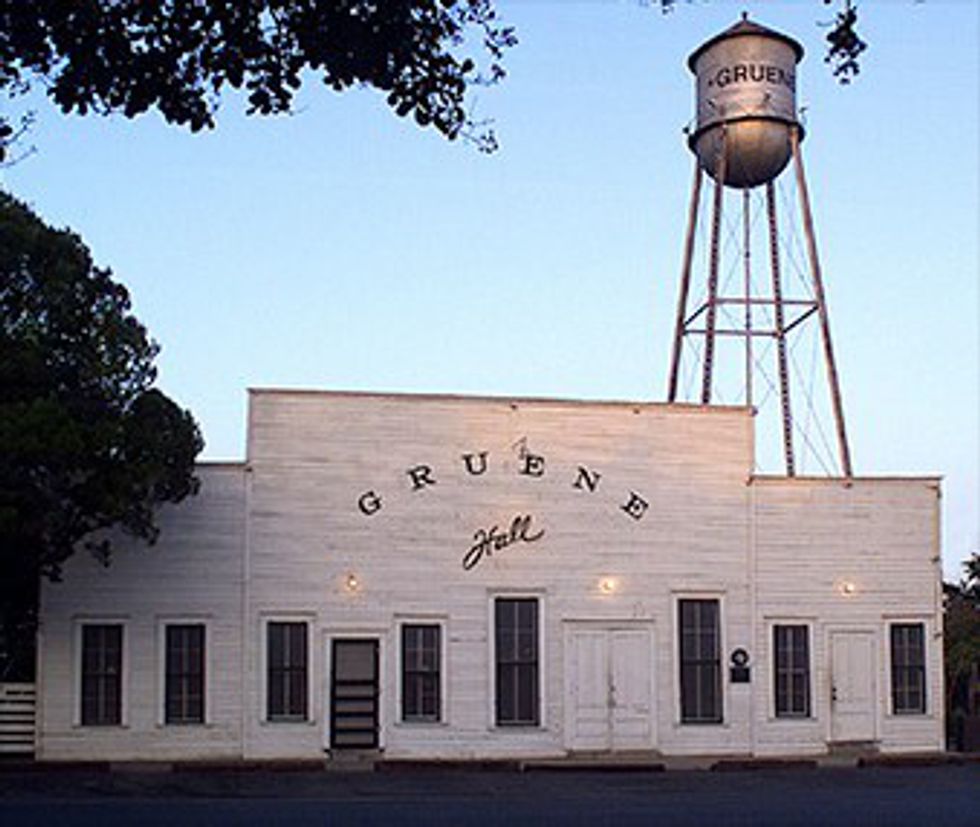 Known as "Texas's Oldest Dance Hall," Gruene is family friendly and famous for hosting some of the best artists in country music. Make sure to eat at the Gristmill before the show.
2. Broken Spoke; Austin, TX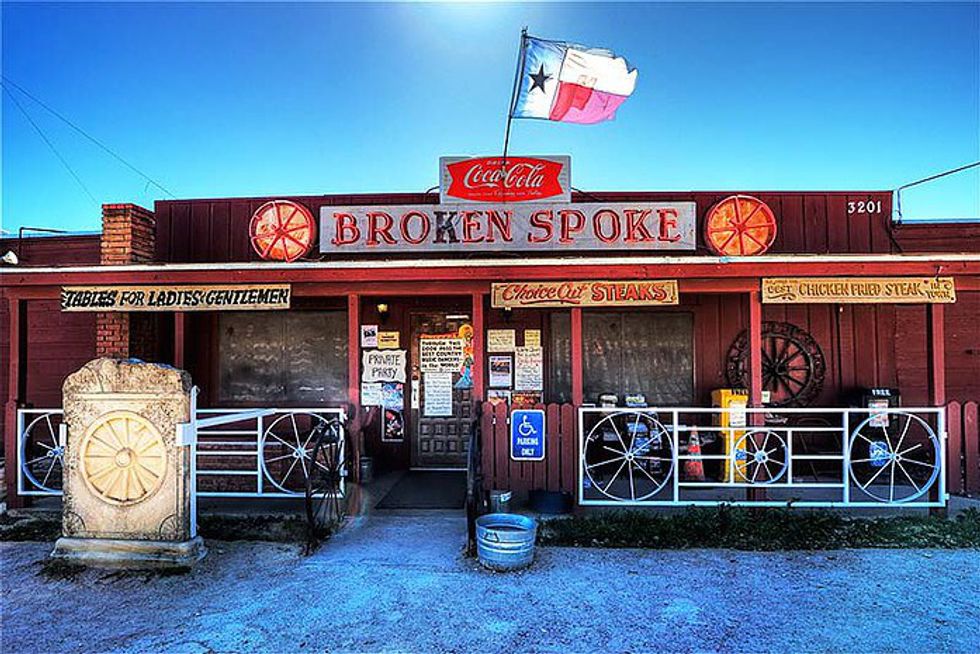 "Last of the true Texas dancehalls and damn sure proud of It!" - James M. White, owner
Willie Nelson supposedly spends a lot of time at the Spoke on the weekends. Bonus points if you can get a picture with him while you're here.
3. Luckenbach Texas; Luckenbach, TX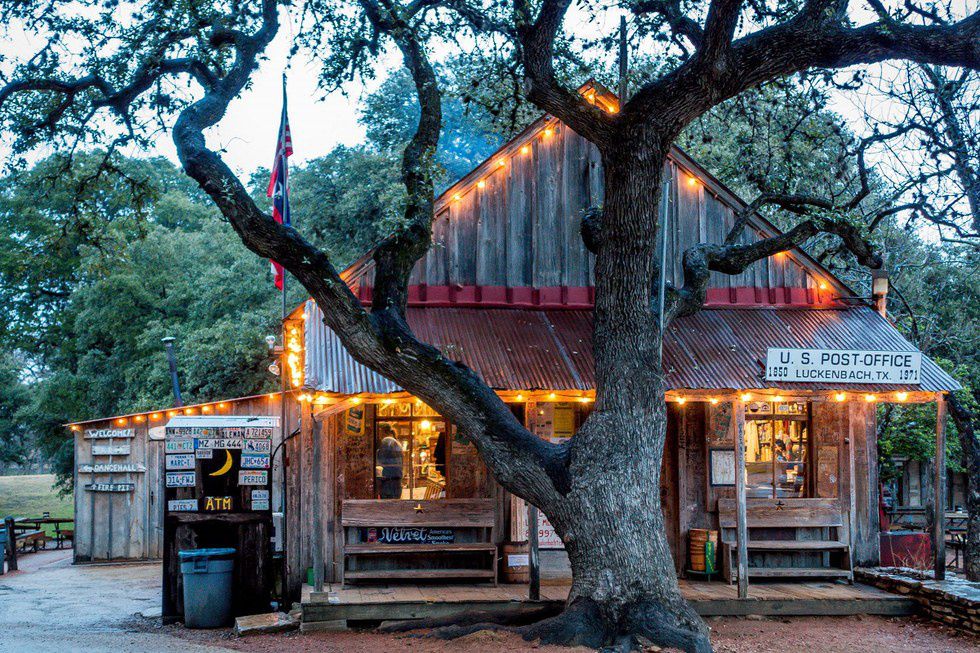 Jerry Jeff Walker recorded his live album Viva Terlingua at the dancehall in 1973, spurring Luckenbach's affiliation with country music. Be sure to buy a shirt with the "Everybody's Somebody In Luckenbach" slogan on it.

4. John T. Floore's Country Store; Helotes, TX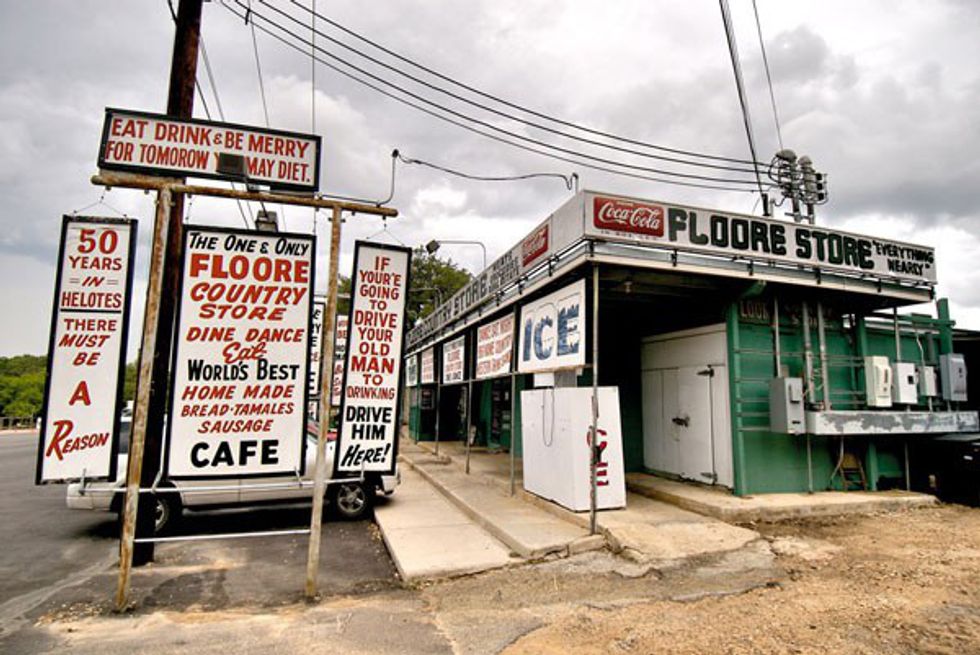 Contrary to the sign, John T. Floore's Country Store is not a store at all. It has always been a dancehall and is said to be the "birthplace" of Willie Nelson's musical career. Order a plate of tamales while you're here.
5. London Dance Hall; London, TX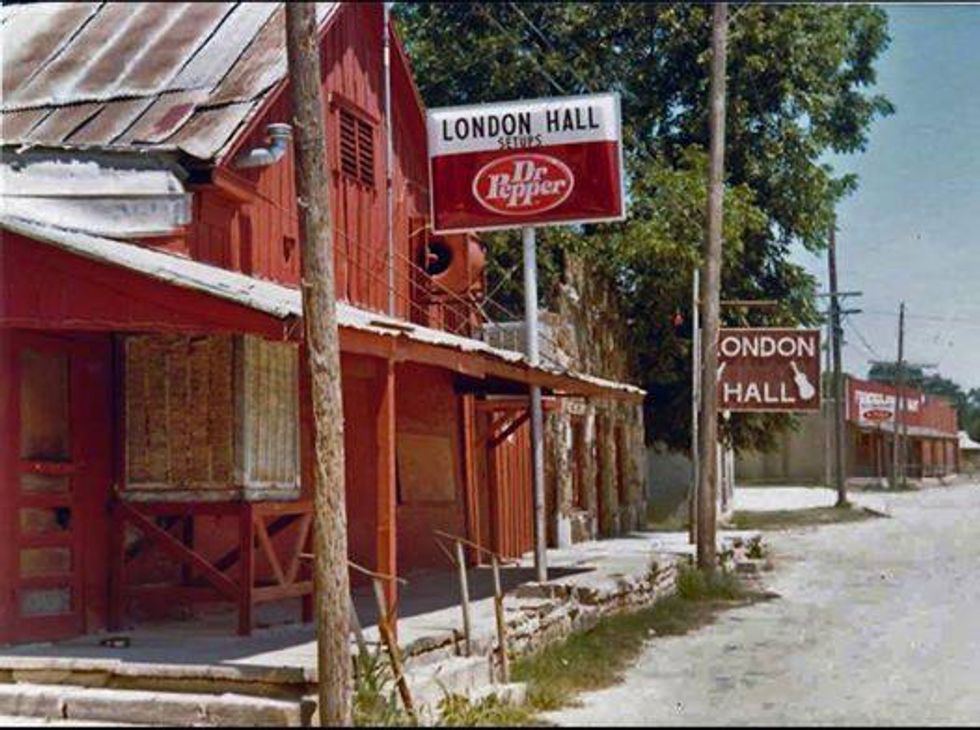 "A dance every Saturday for a 100 years or more," -Johnny Bush, The Ballad of London Hall
Located in the tiny town of London, Texas (Population 180), it is known as "Texas' oldest ongoing dance hall." The owner, Ms. Ivy, painted a picture of an oak tree that can be found in the men's restroom above the urinal. Do with that what you will.
6. Albert Dance Hall; Albert, TX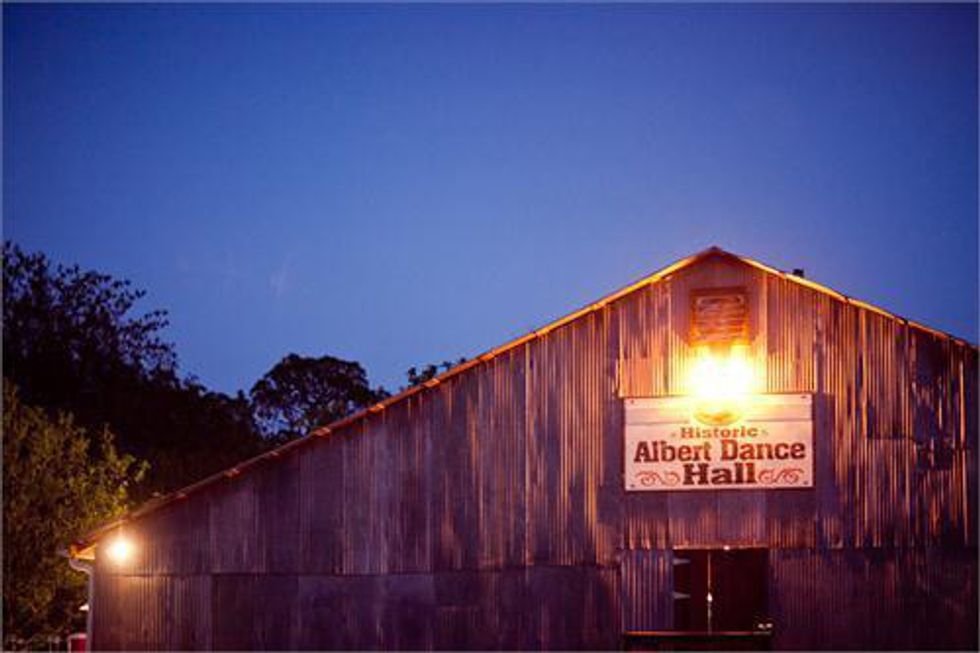 After 88 years, the dancehall has been renovated and brought back to its original, lively state. Eat a barbecue sandwich from Riley's under one of the live oaks.
7. Kendalia Halle; Kendalia, TX

The locals built the Halle in 1903 so they would have a place to dance and eat great food together. If someone got too drunk, they were tied to a tree until they got their act together. Be sure to pick up a free taco that they hand out during the dances.
8. Mercer Street Dance Hall; Dripping Springs, TX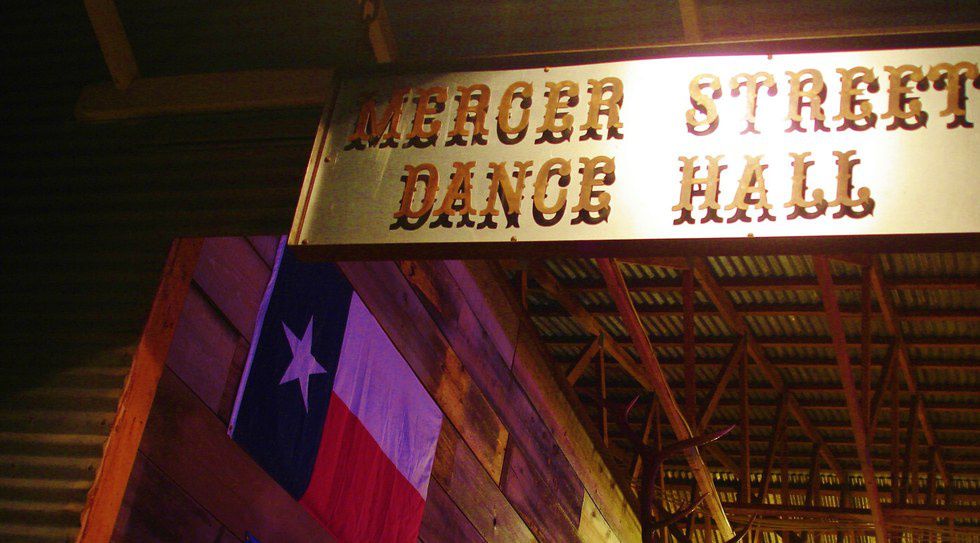 "If ya' ain't on the dance floor, you better have somebody check yer pulse."
As one of the newer dancehalls on this list, I included Mercer for its authenticity and impressive ability to rise to the top of popular country music venues since 2013. Visit on the second Sunday of each month just for a change of pace.

9. The Old Coupland Inn & Dancehall; Coupland, TX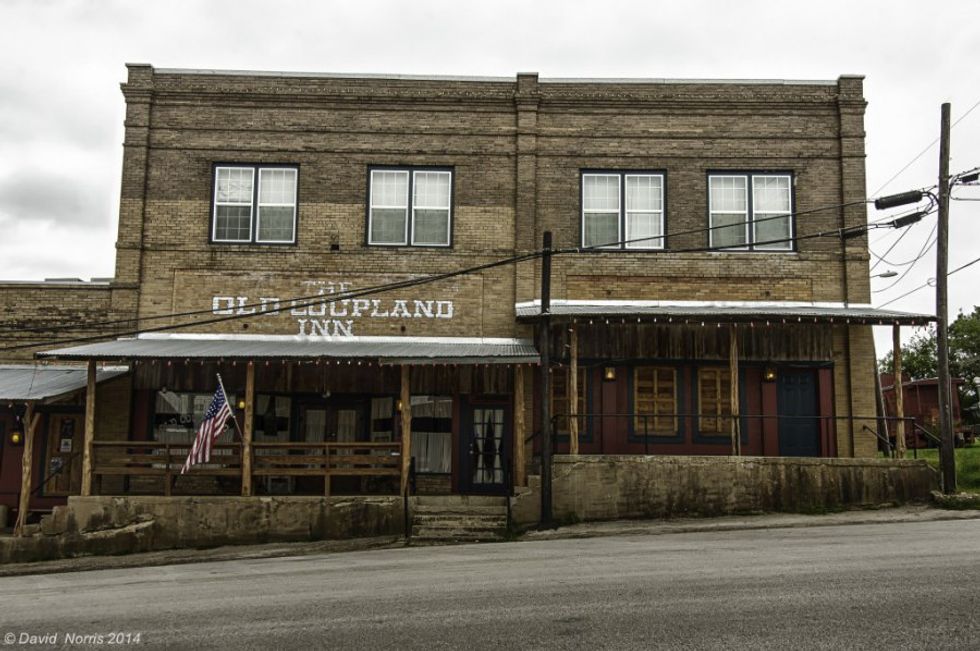 Prior to having been converted into a dancehall, the building itself has been a drugstore, a hardware store and a newspaper office. The bar and bar back came from a river boat in Louisiana and there have been movies and TV commercials shot around the Coupland. Try to spot actual bullet holes around the bar and bar back.
10. Quihi Gun Club & Dancehall; Quihi, TX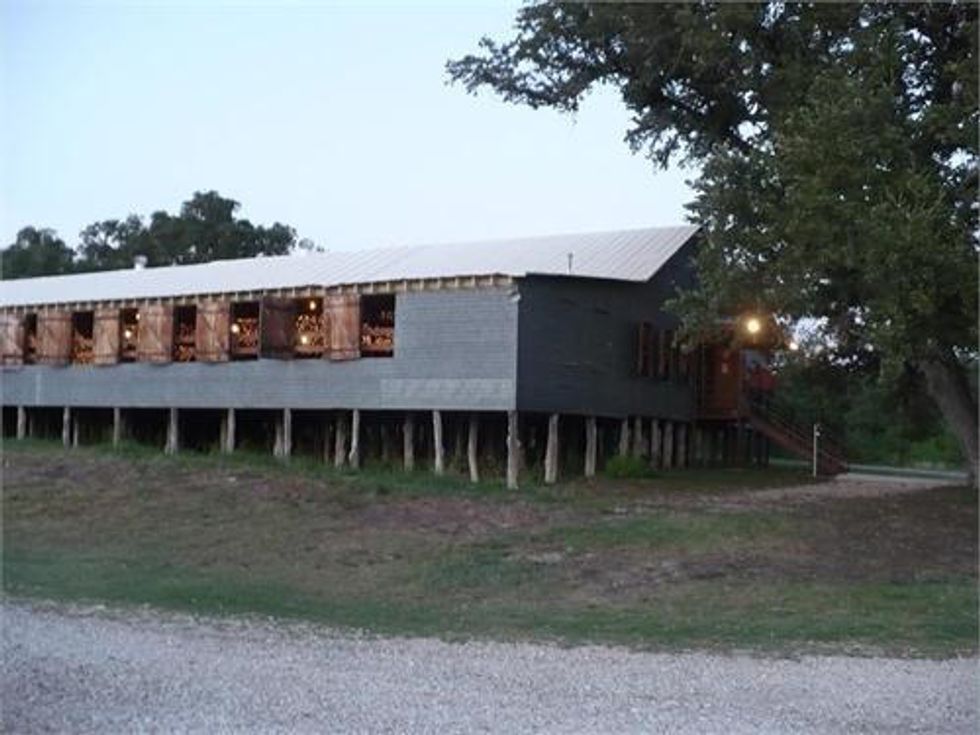 Built six feet off the ground, this dancehall's original purpose was to defend against Indian attacks. The Gun Club continues to meet and dances are held every second and fourth Saturday of the month. Be sure to check out Texas Monthly's December 2009 cover photo of the dance floor.