Acrylic nails have been a pinnacle of women's style for years. It seems like we all have one friend we envy because of their perfectly shaped and painted, artificial claws. And while we drool over their pretty hands, they never seem to disclose the dirty details of living with acrylics, because trust me it's not always as picture-perfect as it seems to be. So whether you're solely dedicated to au natural nails or you're considering getting you're on pair of acrylics, I'm here to tell you some things no one tells you about having acrylic nails, that I've learned through having them myself.
1. Tasks You Took For Granted Become Impossible.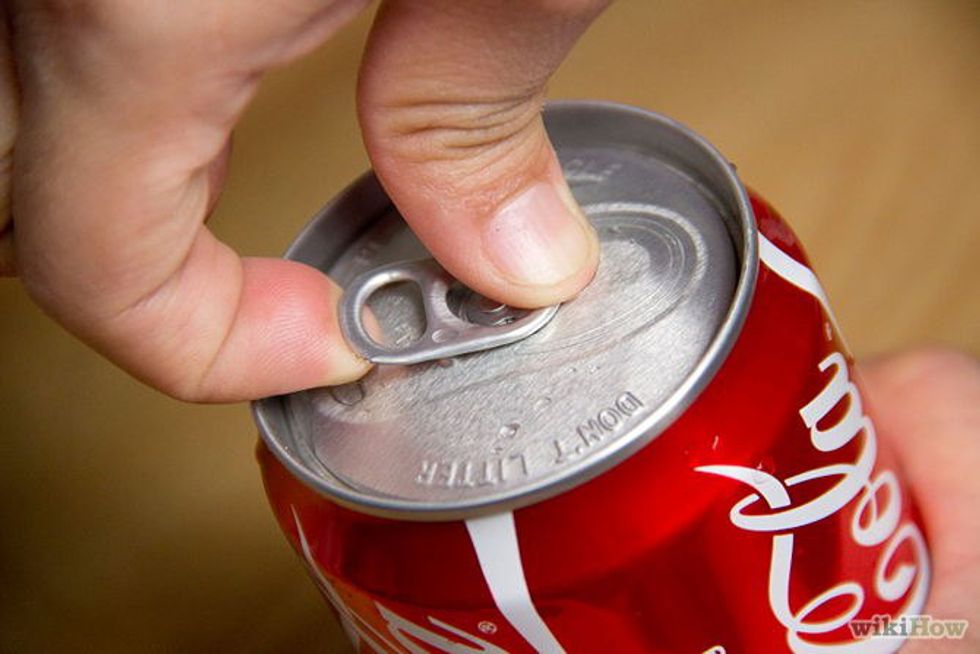 Want to clasp your necklace? Not going to happen. Need to open a can of soup with a pop tab? Good luck. Want to pull a flat thumbtack off your bulletin board? Nope. Picking up a lucky penny off the ground? You thought.
Simple tasks such as these become virtually impossible with long acrylics nails, because you no longer have the luxury of using the tips of your fingers to grasp objects.
2. You Have to Re-Learn To Do A Lot.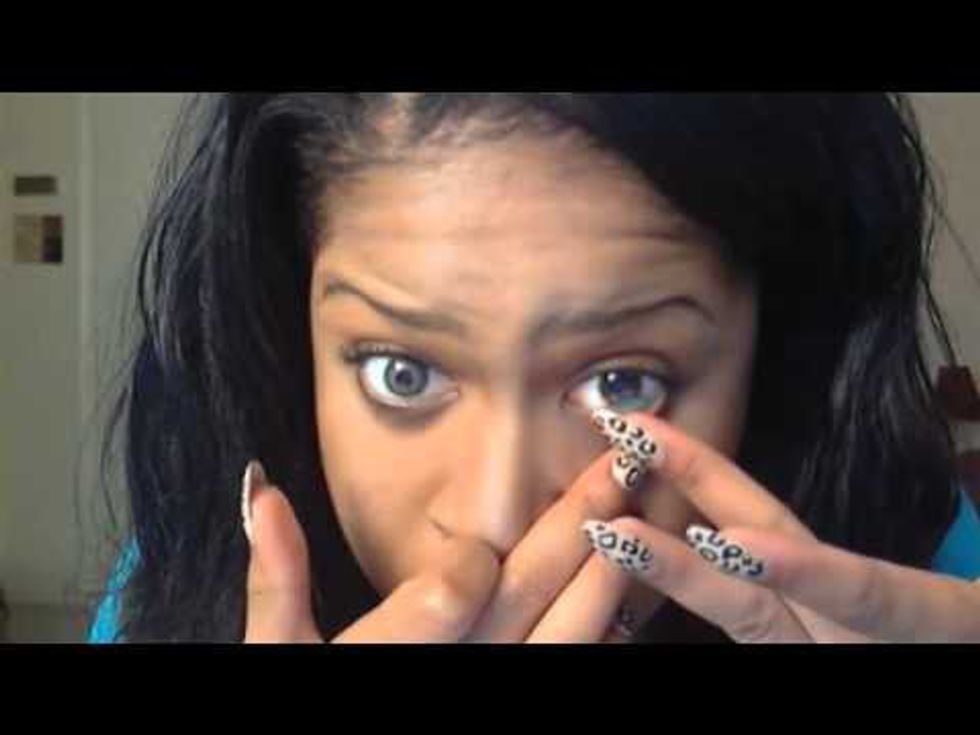 How you hold a pen or an eyeliner crayon, type, text, putting in contact lens, button your shirt, washing your hair, even wiping your bum (TMI but so true) changes with acrylics. It's not like these things are off-limits, you'll just find them challenging the first week or so of having claws on. After a while you learn to live with them and you adjust, but the learning curve is strong. Speaking of typing...
3. Typing Will Become Exponentially Louder.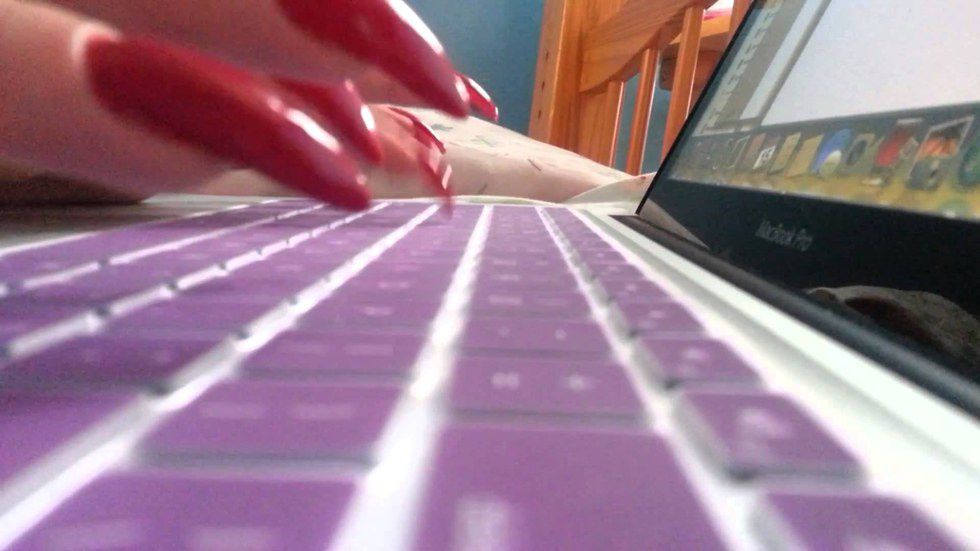 If the sound of loud typing gets under your skin you may want to reconsider getting acrylic nails. Your nails will inevitably hit your keys and people will hear you typing from a mile away. However, there are ways around this, such as silicone keyboard covers. Or if you're like me, and enjoy shamelessly drawing attention to yourself, type on girlfriend!
4. Cats and Dogs Become Your Best-Friend.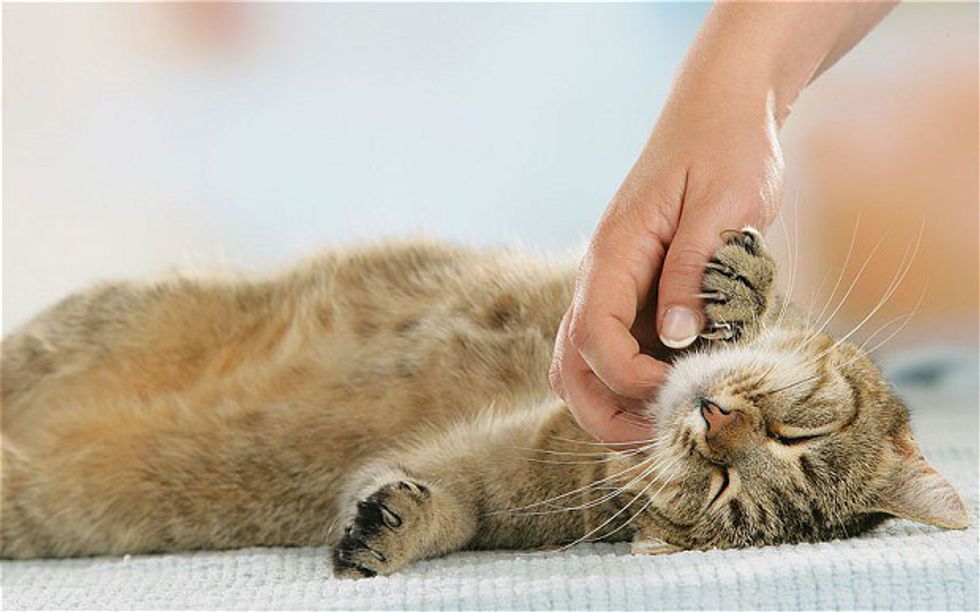 Something about having fake nails makes you BFFs with any animal that enjoys pets. You can feel the waves of love coming off an animal you start scratch when you have fake nails. Dogs and cats love a person with acrylics nails, and I can attest to this because the neighborhood cat on my campus used to only let me pet him for a few seconds before walking away. Now he actively seeks me out when I walk by his hang out spot. We're BFF Goals now.
5. Your Nails are a Great Excuse to Get Out of Doing Things You Don't Want To.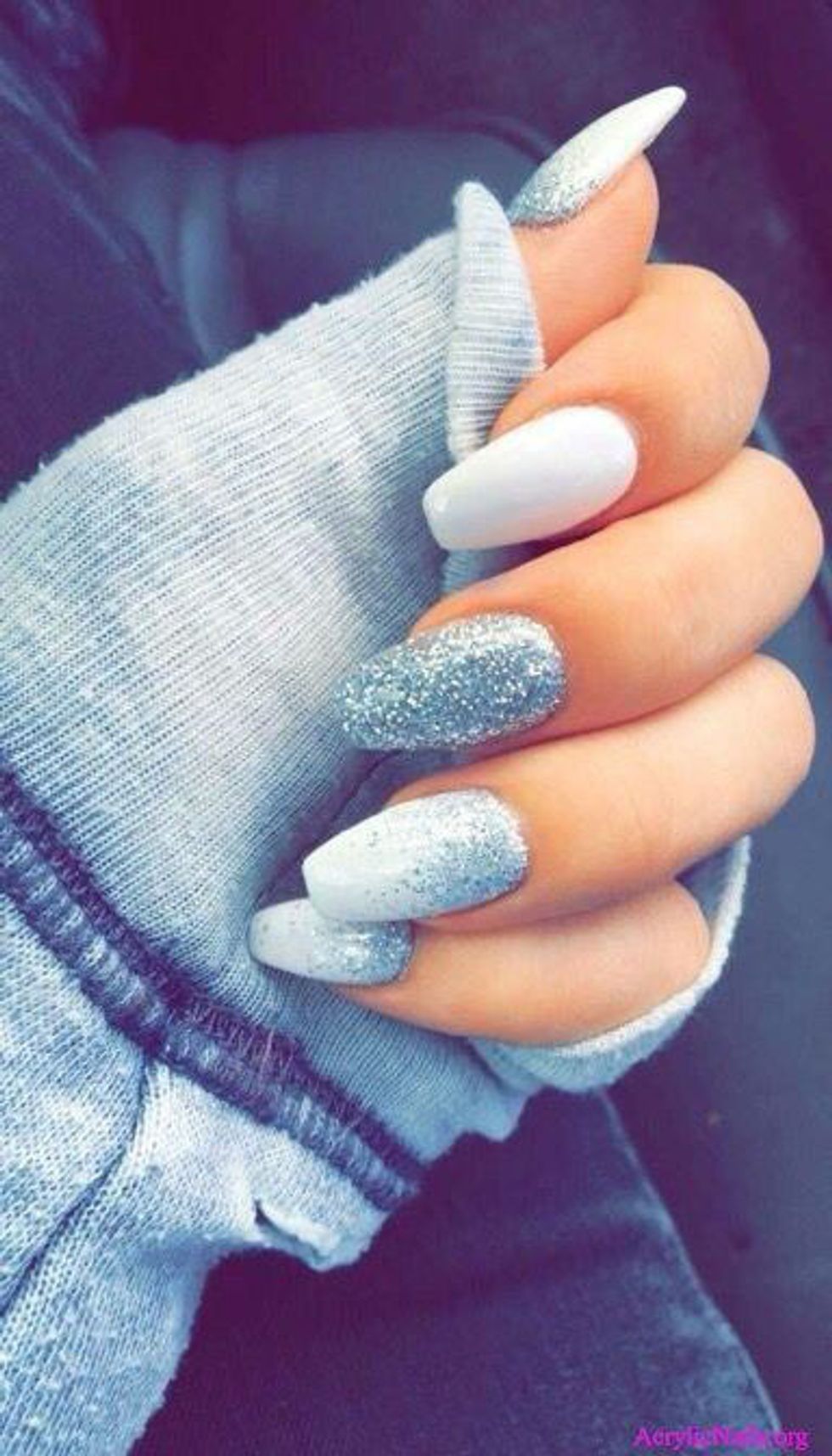 "I can't because I have acrylic nails," is the best excuse for getting out of unwanted tasks. Whether it's getting out of a rock-climbing date with a creepy OkCupid guy, or taking batteries out of your electronics, you can virtually use this excuse for anything. You're welcome.
6. Upkeep is a Commitment.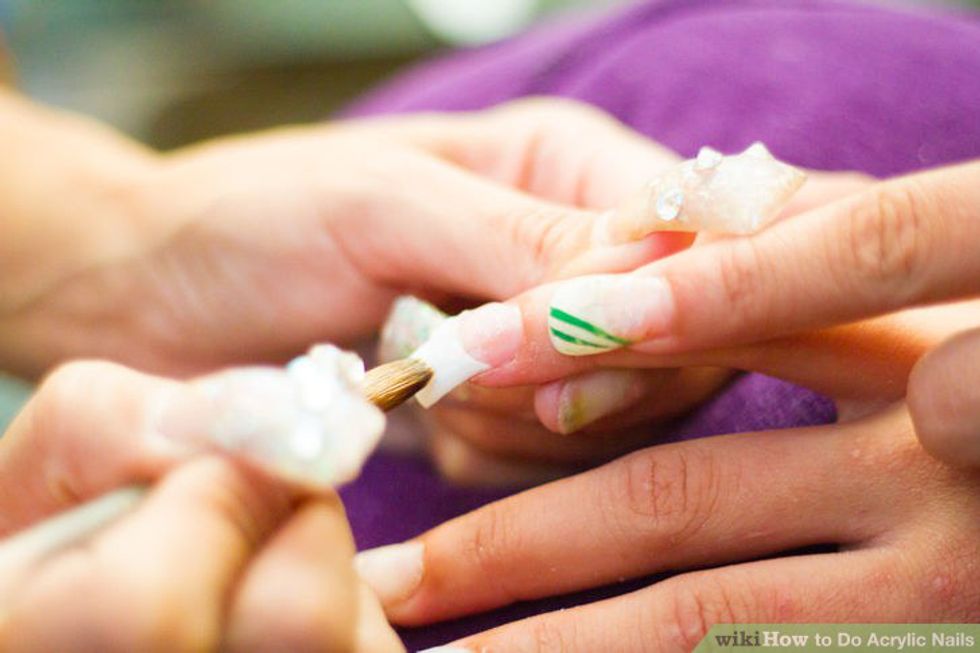 Having acrylics means you have to go to your nail salon every 2-3 weeks to get a fill so they stay in top condition. Not getting fills can make them weak and easily break, which is probably the worst thing to ever experience next to a spinal tap. Keeping up with your nails means you have to have the funds and time to get them done. However, I find this trip to the salon very relaxing. It's an opportunity for me to think about nothing but myself for an hour.
7. Your Collection of Nail Polish Becomes Useless To You.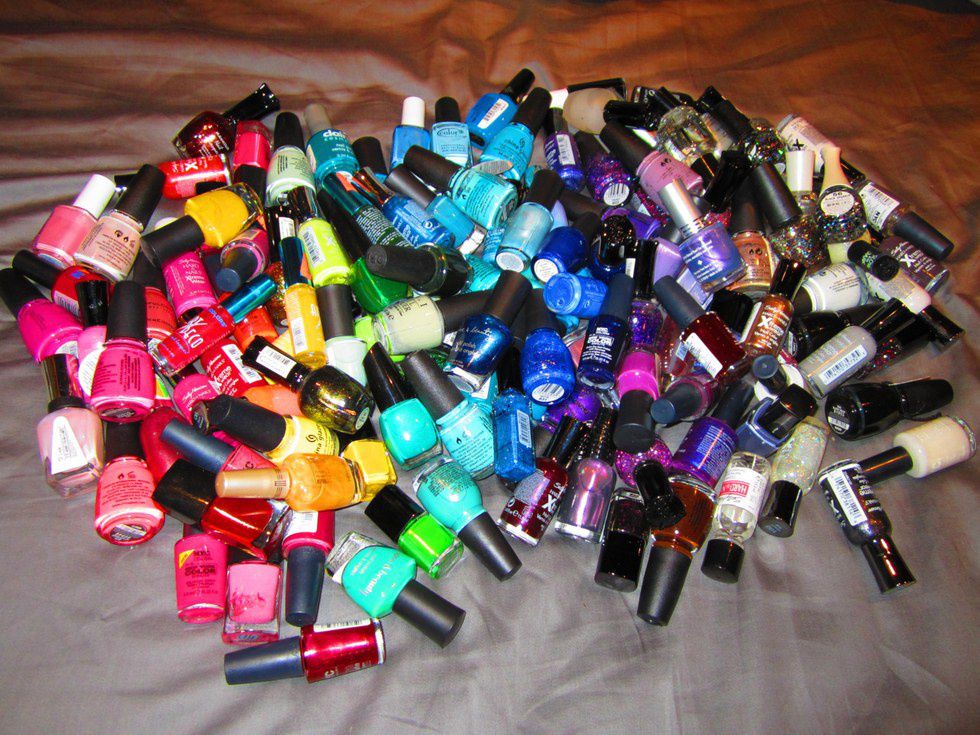 Whenever you get a fill the nail technician will also change your nail polish color. Nail polish last an insanely long time on acrylic nails compared to it on natural nails. This means typically your nails will look great from the time you get a fresh coat to the next time you need a fill. You probably won't find yourself painting your own nails often, which means all that nail polish you've accumulated is rendered useless to you.
8. You'll Feel 100 Times More Sexy Running Your Nails On the Skin of Your Partner.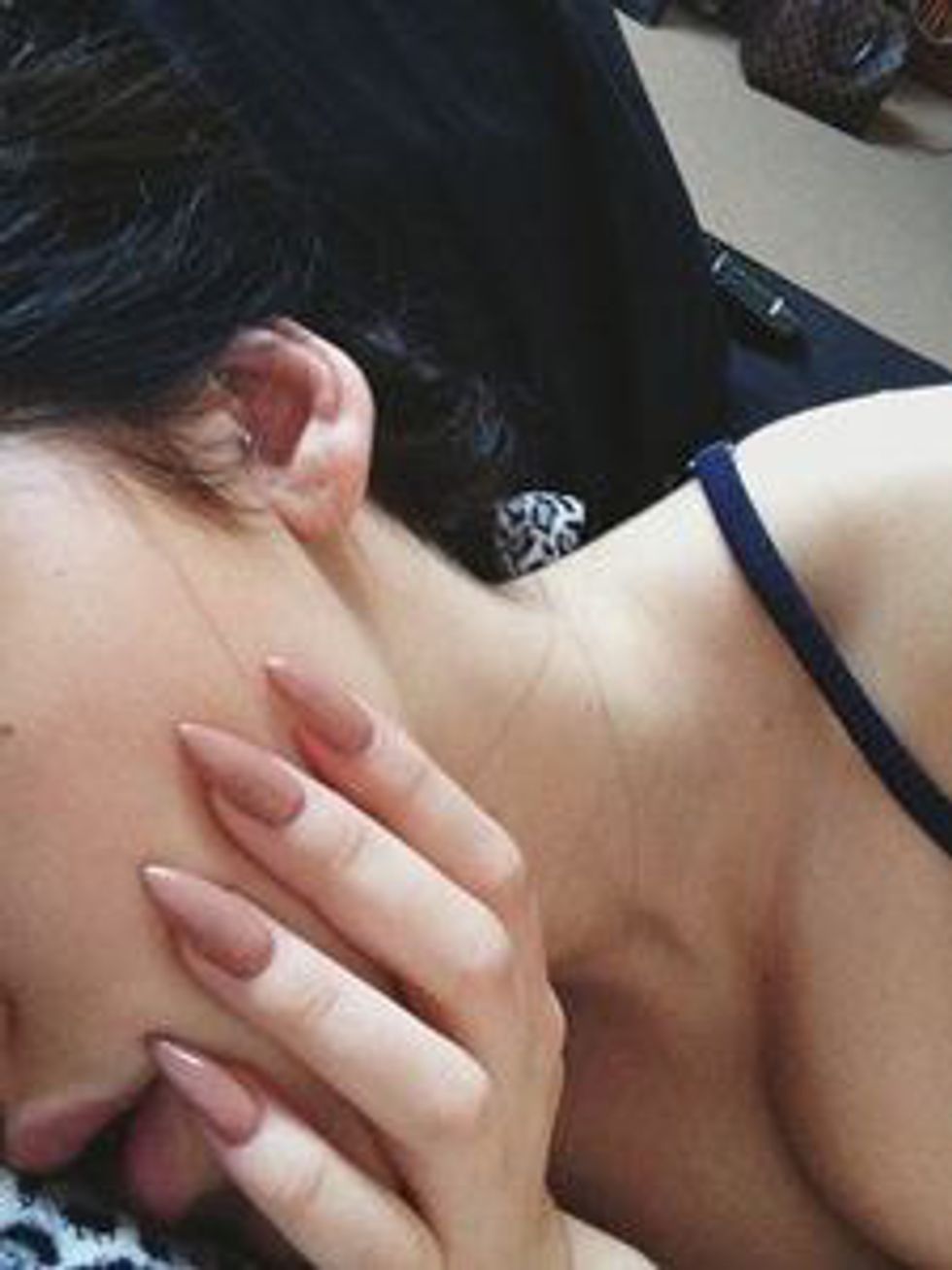 This is about as close as you'll ever be to feeling like a million dollar porn star. If you try to tell me you've never dreamed of giving someone chills by running perfectly shaped nails over their skin, you're a liar. Acrylic nails on bare skin make people go wild.
9. People Will Always Comment On Them.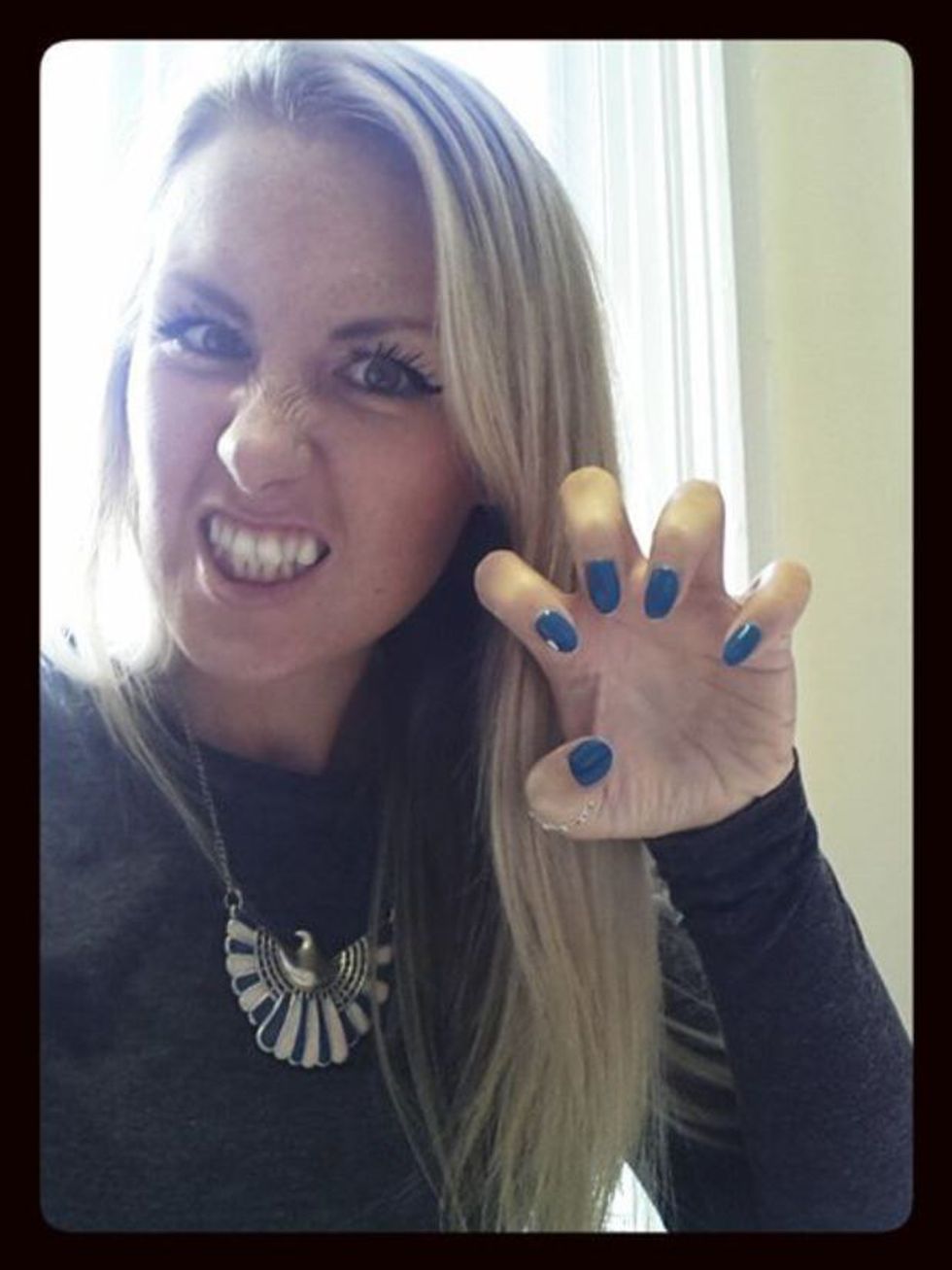 When people see well-kept nails, they know you're invested in them. Like any visible investment, people feel the need to validate it to you. I've been in the middle of completely unrelated conversations and had people stop me to tell me my nails are pretty. It honestly never gets old (As stated in point 3, I'm an attention addict). But if you don't like drawing attention to yourself, maybe you shouldn't get acrylics. Or, on the flip side, maybe you should because it might help you become comfortable with getting compliments!
10. There's Always Something Stuck Under Them.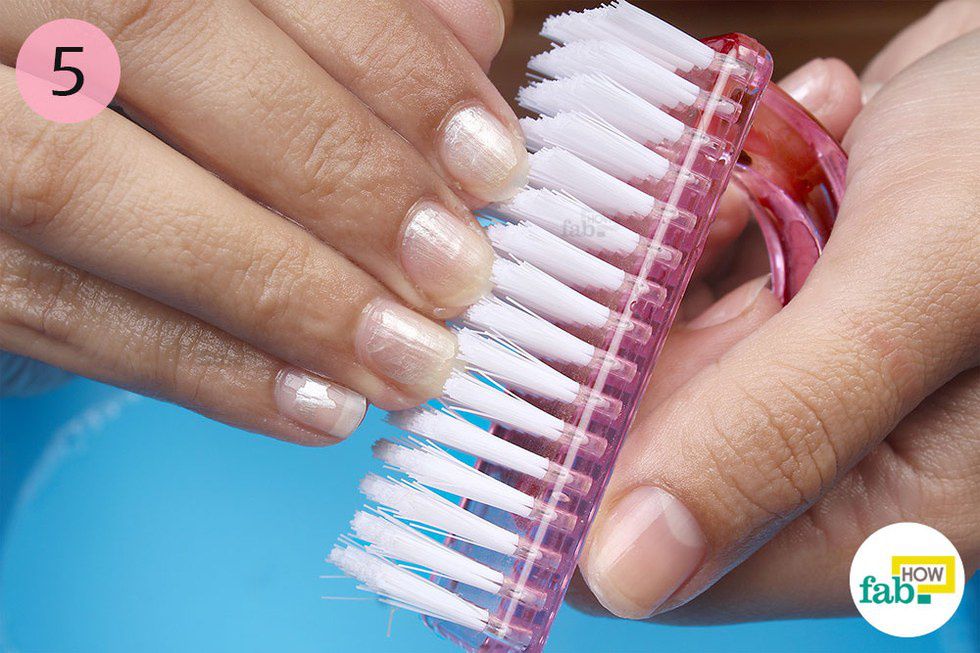 It's really gross, I know, but stuff gets under them so much more than natural nails. Makeup, food, dirt, paints, you name it, and it'll get under there. But as long as you wash your hands, you'll be fine. I suggest investing in a nailbrush and keeping it with you. It helps make you feel like a hygienic human being, and when you pull out a nailbrush in a public restroom, people look at you like "damn that girl really has her life together." You're welcome to flip your hair after you leave said public restroom too because of this.
Overall acrylic nails are an investment and a decision only you can make for yourself. They come with some great advantages but also some annoyances. If you really want them, and end up falling in love with the look of them, the negatives of them become much more bearable.