So, if you are like me or some folks really close to me, you are not too happy about the results of the election. Personally, I have found solace in music. Here are 10 songs that I have listened to that have helped me through these tough times.
1. Born This Way / Lady Gaga

Even when people may be in power that want to change something about you that you can not change, remember that you are still beautiful and wonderful and fabulous, because you are you. Also, it does help that she was seen outside of Trump Tower with a protest sign, as pictured below.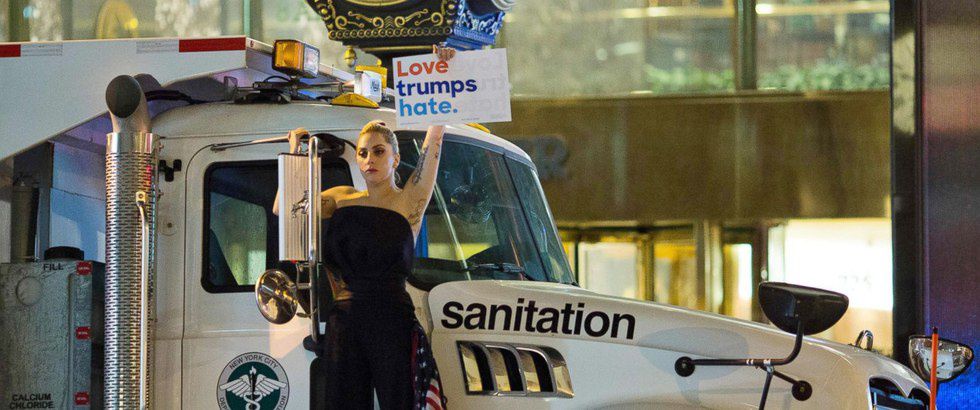 Photo Credit: ABC News
2. Just the Way You Are/ Bruno Mars featuring B.O.B.
Many women in particular are feeling the effect of the election because of the hateful rhetoric that Trump used in his campaign when referring to women. Also, with "locker room talk" about sexual assault not being enough to stop a candidate, many women are afraid of what could happen to them. If you/something about you has come up in this election, please listen to this and remember that you are beautiful because you are you, and you do not need a man's approval to feel beautiful.
3. Fight Song/ Rachel Platten
Yes, this was Secretary Clinton's rallying song/anthem during the election. However, this is not why I chose it. This election broke many records, such as the first Latina senator, the first disabled woman elected to the House, the first Somali-American legislator, and more. These women proved that, even when the odds are not in their favor, they came through to set records. Even though Clinton did not win the presidency, these women prove that the glass ceiling is ever closer to being broken. Don't give up, because none of these women, nor Secretary Clinton herself did.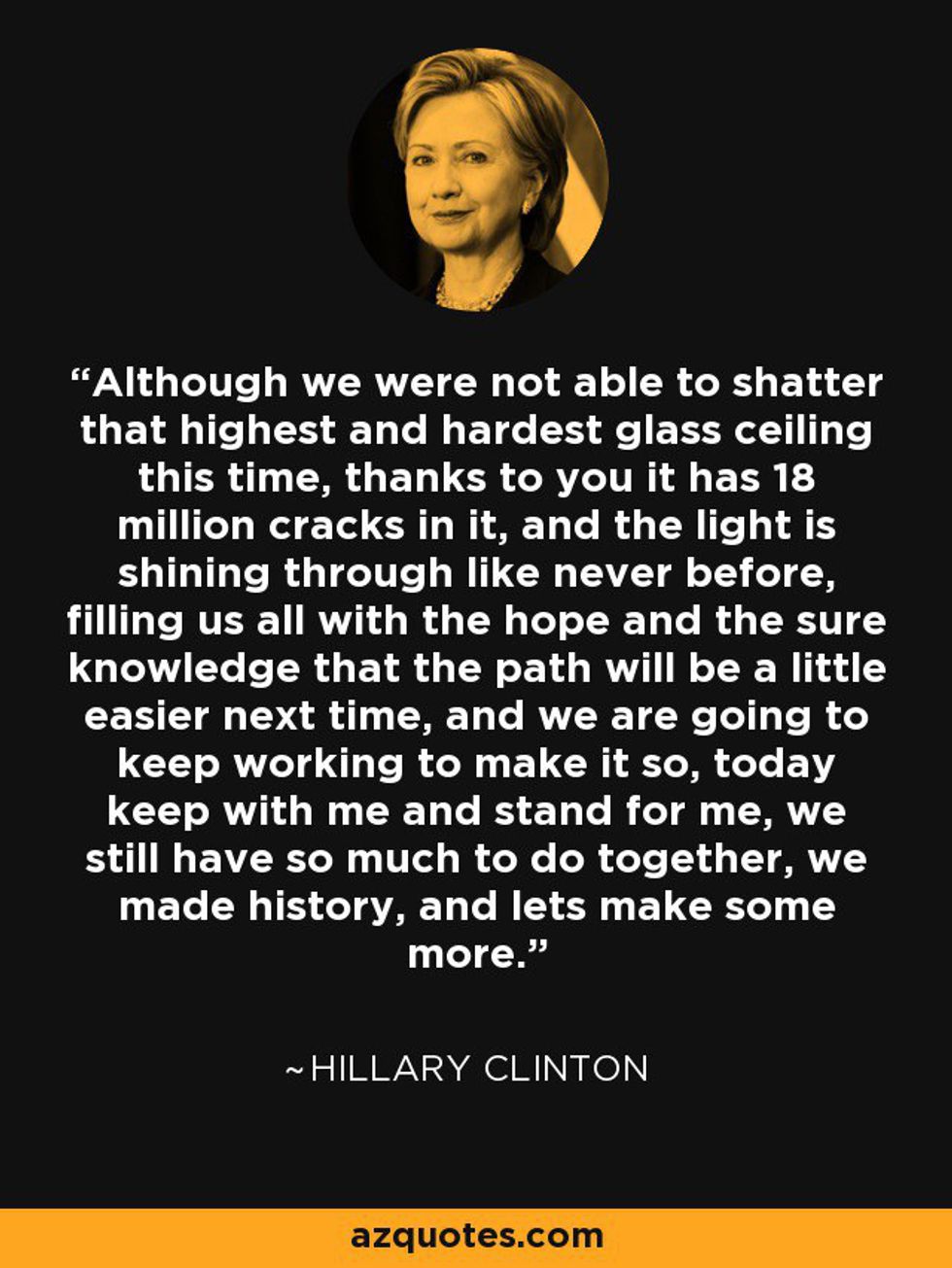 4. Confident/ Demi Lovato
Throughout her campaign, Secretary Clinton found herself bearing the brunt of numerous vomments about her looks and her outfits. This is not new. Female politicians have faced this for years, as have first ladies. It did not sway her, and it did not sway the women who have been/ have rose to political power. It can not stop anyone now. If you are a minority, a woman, disabled, or any combination of things that Trump attacked with his rhetoric, do not let it stop you. Own it. Confidence is key. Plus, the catchy beat of the song will have you bobbing your head before you know it.
5. Brave/ Sara Bareilles
For minorities and for women, interesting times are ahead. We (I say as an LGBT woman) can not back down. Look at the protests that have swept the country since the election, including on my own campus. When you stand up, you, as I did, will find support in all of the right places.
<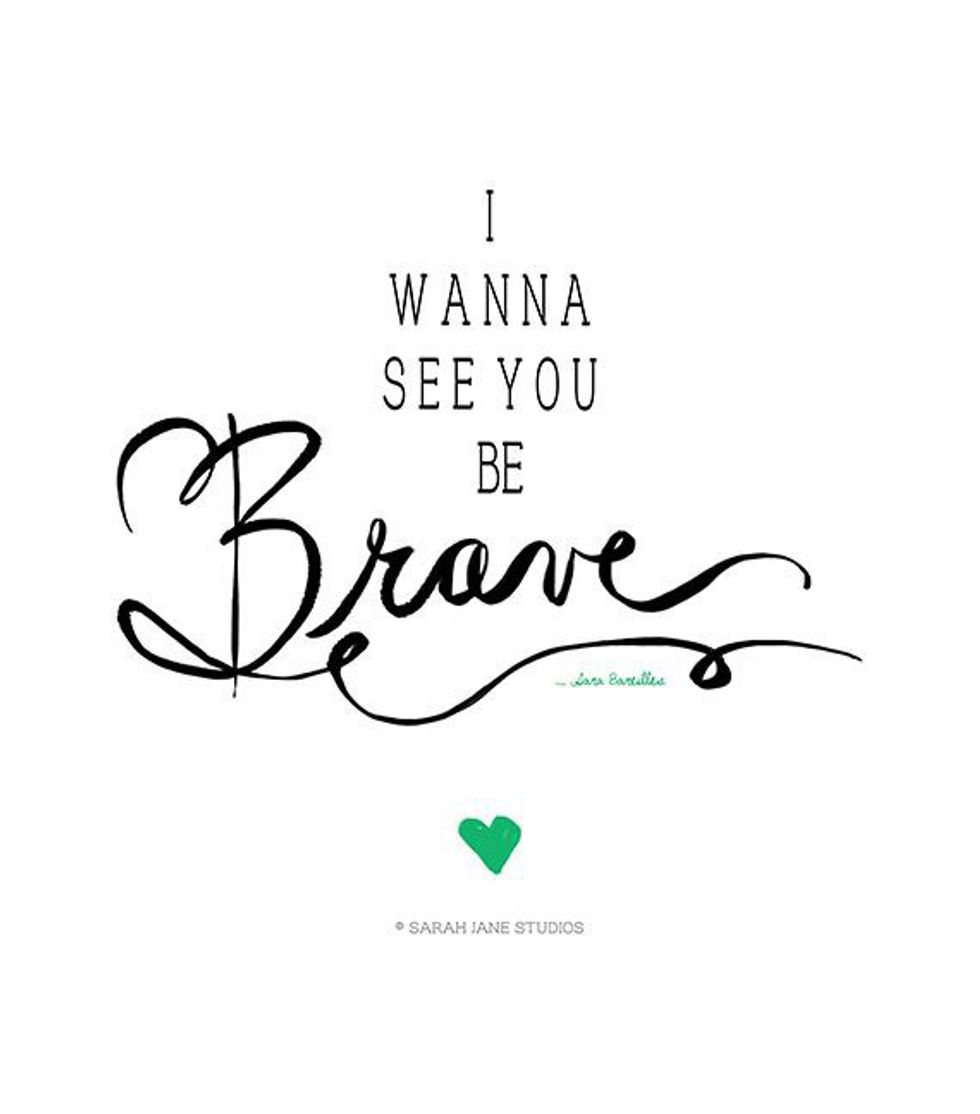 Source: quotesgram.com
6. What Doesn't Kill You (Makes You Stronger)/ Kelly Clarkson
This could be my morbid humor here, but this song is pretty dang true. Even though he won, things did not erupt as badly as they could have. Personally, until something happens, these results have only strengthened my resolve to be the voice for the voiceless.
7. Rise/Katy Perry
I do not have anything to say about why this song is important except for the first two lines: I won't just survive, oh you will see me thrive.
<
img src="//az616578.vo.msecnd.net/files/2016/11/20/6361521953778653772011703362_maxresdefault.jpg" alt="Image result for rise katy perry lyrics" data-imageid="2949581">
Source:youtube.com
8. Firework/ Katy Perry
Even though things aren't the way some of us wanted, that should not stop you. So go ahead, "let your colors burst".
9. F***** Perfect/ P!nk
If you are like me, you may feel isolated by the results of the election. However, take a chance, and reach out. I promise it will not disappoint. The day after the election, I had people hug me, and thank me, even though I had never met them, for speaking out, and speaking up. You are perfect in your own way to the people in your life, I guarantee it. If that is not enough, know that I think you are perfect in your own way.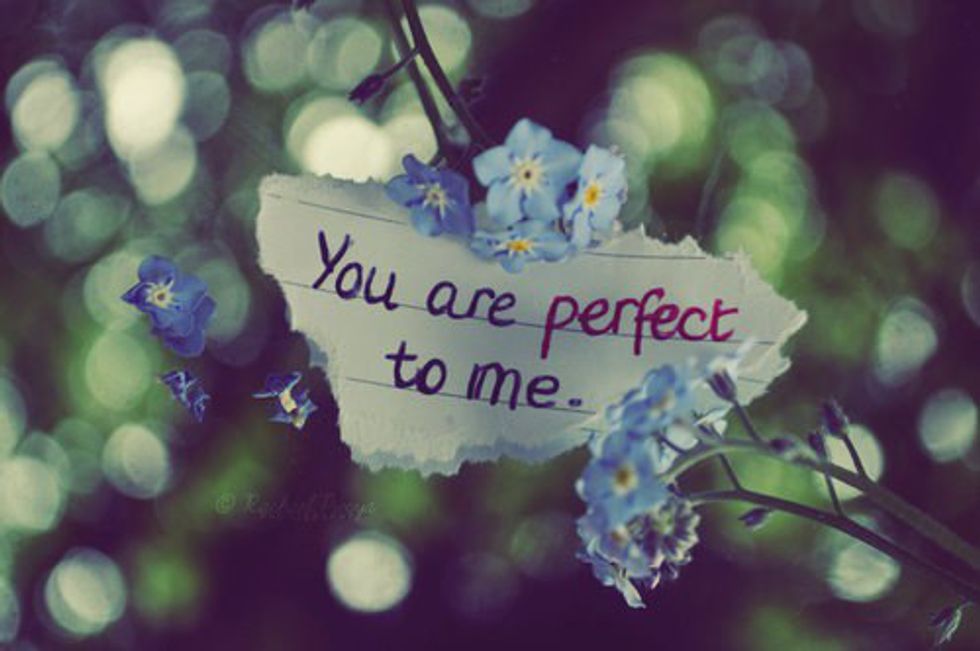 Source: lovethispic.com
10. Imagine/ John Lennon
When the world gets to be too much, I always listen to this song and escape into a reality that I create. It reminds me that, if I try, like many women, many minorities before me, I can change the world. Even if the glass ceiling of a female president has yet to be broken, our generation, or the generation of the future can break it, but only if we bind together, stand up, and prove that love trumps hate.