I-O-W-A... home of the Hawks! Whether you are a student, an alum or a future Hawkeye, I think we all can agree that no school can top the University of Iowa. From the crazy tailgates to the outstanding programs Iowa offers and everything in between, there is no joking around when it comes to this university. Here are 10 reasons why the University of Iowa is the greatest school on earth.


1. The college town
The University of Iowa not only has the most beautiful academic buildings intertwined throughout the campus, but also, in my opinion, is the greatest college town you can find. The town has a variety of incredible restaurants on every corner and a crazy amount of amazing bars that make for a very fun social scene. For freshman students, the residence halls are located right on campus which makes walking to class and meeting up with friends super easy. There is also a variety of amazing apartments to rent for older students.
2. The variety of majors
With over 200 majors, minors, and certificate programs, University of Iowa is sure to have the perfect major for you. Not only does the university offer so much, they put forth an amazing team of educators and curriculum. With every teacher setting aside times weekly to meet with students in office hours, a variety of tutoring options offered throughout campus, large study rooms and study spaces available in residence halls, and an amazing library right on campus, Iowa makes sure students are getting the best education possible.
3. Iowa City is all Hawkeye… all the time!
Once you enter Iowa City (or anywhere near here for that matter) you are entering Hawkeye territory...and you can see it right away! As you are driving close to campus not only will you start to see Hawkeye logos in store and bar windows, but you will see Iowa flags, signs, license plates, stores….pretty much anything Hawkeye….you can't miss it! Iowa City does not play around when it comes to the Hawkeyes.
4. Our Greek life
Being such a big school, there are so many ways to make the campus feel smaller, and one of those is going 'Greek'! While most schools offer Greek life, the University of Iowa's Greek life system is nationally recognized! With four governing councils, Iowa is home to 53 fraternities and sororities making up approximately 17% of undergrad students at Iowa! From volunteering around the Hawkeye community, to meeting tons of new people, Greek life is a great way to go at the University of Iowa.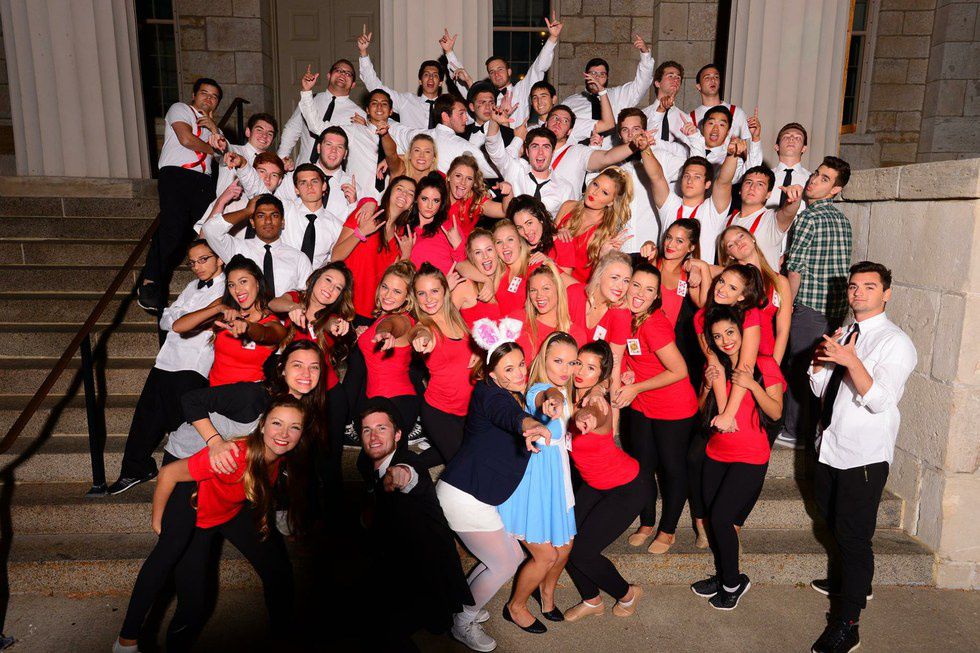 5. The best school spirit in the nation
Being at a Big10 school, there is no playing around when it comes to sports. Iowa lives for Hawkeye sports! I think all Hawkeye students can agree that there is no tailgate like a University of Iowa tailgate! No matter what sport may be playing, the Hawkeye students and alum will always be packing the stands decked out in black and gold.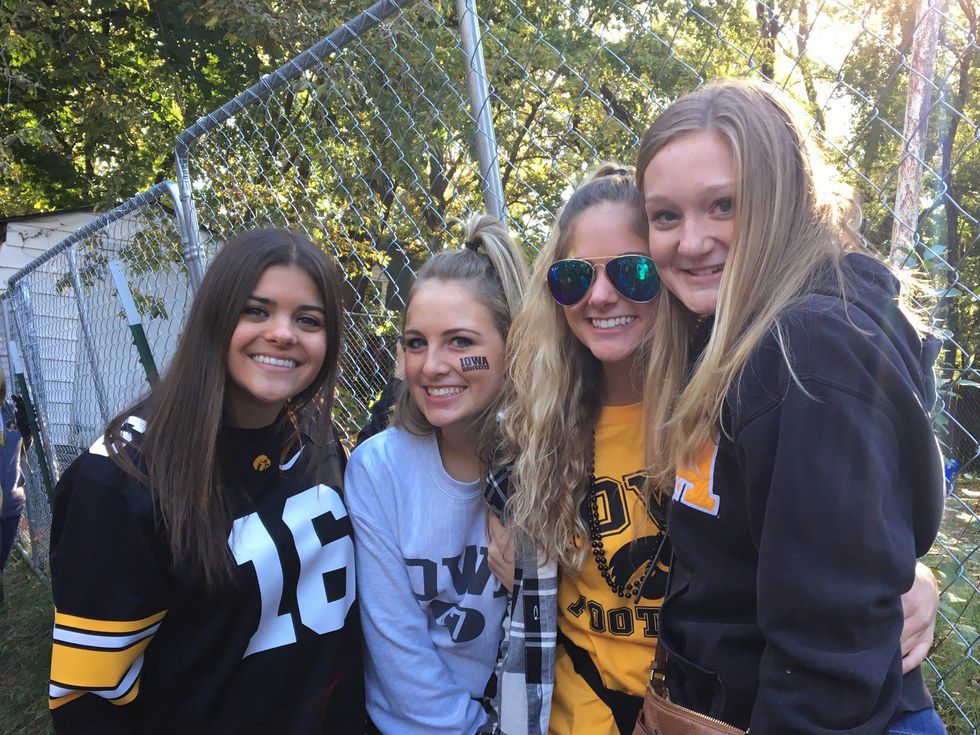 6. Iowa football
Bouncing off the last point about school spirit, Iowa football is something out of a dream. Insane is all I can say about this one. Nothing beats game day in Iowa City. Everywhere you look you will see tailgates filled with students and alumni decked out in the best colors...black and gold. The sold out stands at Kinnick Stadium never fail to bring a smile to your face.
7. Iowa City nightlife
While academics are important, nightlife is a huge component for college students. With over 30 bars on campus, there is a place for everyone to enjoy a fun night out. Also, themajority of bars on campus have weekly drink specials, perfect for college students. Aside from bars, Iowa City is also home to Molly's Cupcakes (a "Cupcakes War" winner), Buffalo Wild Wings, Starbucks, Noodles and Company, Chipotle and just about any place a young adult would want to eat. Can't go wrong with Iowa City for a fun night in town!
8. Free stuff
Who doesn't love free food and stuff?? During the first weeks of classes and finals weeks, Iowa volunteers hand out breakfast to students while on their way to class. During finals week volunteers also have events you can attend for massages, a playdate with puppies, or free popcorn and coffee...all for free! While attending this university may not be cheap, you for sure get your money's worth with everything available around campus throughout the year.
9. The atmosphere
Iowa City could not be a more welcoming place for college students to live. Not only does Iowa City feel completely safe morning and night, but there is always something or someone around you. All of the students and staff are both welcoming, friendly, and helpful. Even if you are just stopping by for a quick visit, Iowa City makes University of Iowa feel like home right away.
10. Once a Hawkeye, always a Hawkeye
If you have ever met a Hawkeye alumnus, you have definitely seen them rocking their Hawkeye apparel every game day. Not only will Hawkeye alum always be cheering on their Hawks, but we know they will be coming to a game (or all of them…) each football season. The minute you walk on campus it is easy to tell why everyone loves the University of Iowa so much. Once a Hawkeye, ALWAYS a Hawkeye!