*Note: this article is being written as I watch "Roman Holiday" to validate my love for Audrey.
If you've seen any of Hollywood's "Golden Age" movies (or even if you haven't), you've most likely heard the name, Audrey Hepburn. Hepburn was a great actress, humanitarian, icon, and (let's be shallow for a moment) super beautiful and stylish. I don't even think there was a day when she looked less than flawless. Seriously, look at literally all of her pictures. You'll see what I mean.
Although there are many, many reasons to love this iconic leading lady, I'll keep it simple with 10.
1. She was a wonderful actress.
A princess, a blind housewife, a playgirl, a pauper-turned-proper, a Cinderella – these are just a few of her memorable roles throughout the years (Can you say versatile?). Forever the classic lady, Hepburn delivered performances with grace and skill.
2. She had mad style.
Simple, elegant, timeless, and classy, Audrey was and continues to be a style inspiration to many. Audrey practically revolutionized the little black dress (think "Breakfast at Tiffany's") and pulled off the simplest of outfits with flawless execution. I mean really, is there anything she didn't look good in?
3. She was English.
Everyone knows that British accents are like, the best accents ever. Aside from that, I'd like to think that some of her poise, grace, and endearment came from her sophisticated background.
4. Her mother was a Baroness.
Is it any wonder that she seems like royalty? In addition to being majorly cool in pretty much all other respects, Audrey had family nobility as well. While her father was not originally from this type of pedigree, he was an honorary British consul, so that totally counts for something.
5. She was a major humanitarian.
Growing up during World War II, Hepburn studied ballet (more on that in a minute) and participated in the Dutch resistance, which involved delivering messages and raising money for the prevention of Nazi takeover. Later in life, she dedicated her life to impoverished children and nations, becoming fluent in French, German, Italian, Spanish and German to aide her travel efforts. Beginning in 1954, she worked with UNICEF as a radio presenter for the charity and participated in several field missions in the 1980s and 1990s up until her death. Just a few include visits to an Ethiopian orphanage to help send food to impoverished children, Turkey and Vietnam for immunization and clean water campaigns, Central America for aid efforts, and more. Safe to say she was an amazing, big-hearted human being.
6. She was a ballerina.
From her childhood, Audrey studied ballet with the famed ballerinas Olga Tarassova and Sonia Gaskell, and was later declared the "star pupil" of teacher Winja Marova, studying on scholarship at Ballet Rambert. So that's why she always seemed so graceful…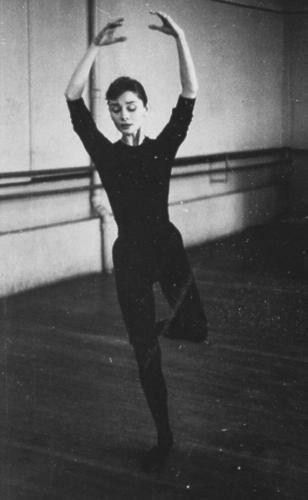 7. She has a star on the Hollywood Walk of Fame.

It's safe to say that Hepburn's acting career was the most well-known aspect of her life. She was deemed the third greatest female screen legend in Golden Age Hollywood by the American film institute, and her repertoire was pretty varied (see item 1), so is it any wonder that she scored her own star on the Hollywood walk of fame? I think not.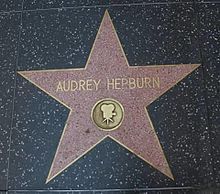 8. She had a heart for people.
She was a mother, a major activist, and a loving and classy individual. It's obvious that her heart went out to those around her. She even donated her wedding dress to an impoverished woman who couldn't afford one of her own. How cool is that? Seriously, she was pretty awesome.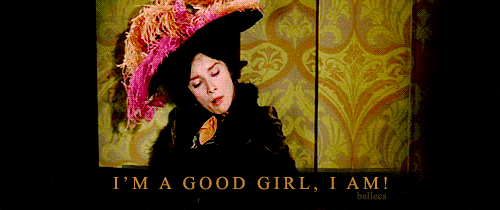 9. She was a model for Givenchy.
In the 50s and 60s, and even today, Givenchy was known for its couture and classic style. Audrey embodied such classic style, grace, and beauty on her own that it's no wonder they chose her as a spokesmodel. C'mon, look at her. 'Nuff said.
10. Her legacy is still going strong today.
Though Audrey died of appendiceal cancer in 1993, her legacy has remained strong to this day. While most only know her from her pretty face and acting chops, Hepburn was so much more than that. She will always be immortalized for her work in Golden Age Hollywood, and there are charities in her name that continue to do great work today.
In conclusion, Audrey was an amazing and practically perfect human being, which makes her pretty darn awesome. You go, Audrey. We love you!