So I am in graduate school, and therefore have a giant pile of student loans that someday will be paid off...by my great grandchildren. No, but actually like most full time students, I had to find a job that I could make fast cash at that also fits my crazy schedule -- ergo, I am waitress. Now if you think this job is easy, you have clearly never been a server. I'm not saying it's rocket science, as the tasks are relatively straight forward. However, it is also incredibly stressful; it's got its highs, but it also has some very low lows. As such, here are 10 moments every server experiences (and yes, these all occur in a single shift):
1. "Hi folks! My name is--" "DIET COKE."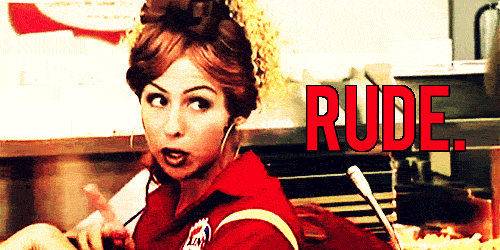 This is one of the meanest things you can do to a server. I actually really enjoy chatting and connecting with my customers, so starting the evening off with a mean interruption just sets a bad tone. I'm not saying you gotta entertain me, but at least let me tell you the damn specials.

2. "What do you mean you don't have _______?"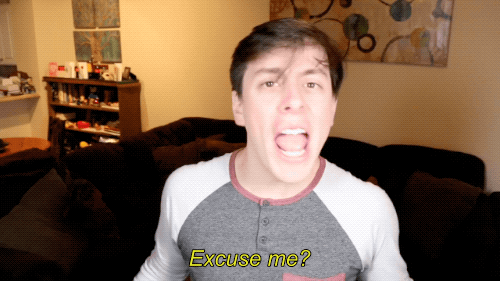 I'm sorry we don't carry that beer you like, but I also don't order our inventory so please don't stab me with your fork.
3. No, I'm not hitting on you.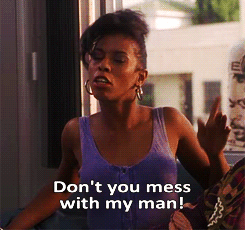 No, I am not hitting on your boyfriend. It's literally my job to be nice to you, and this conversation is making it real hard...

4. (or the reverse of #3) *No...please don't hit on meeeeeee*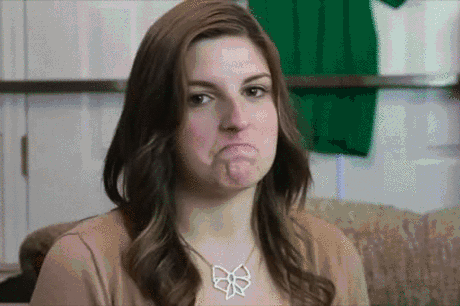 I once literally had to tell a grown ass man that he was not allowed to massage me when I brought him chicken wings. As gross as that statement is to re-write, you think he'd see the error in his ways -- nope. Instead, he got mad at ME. Creepy dudes (unfortunately) pop up from time to time.
5. "SHIT, I FORGOT TO PUT THEIR ORDER IN."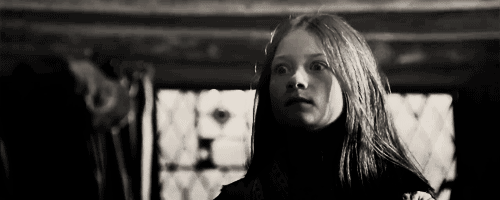 This isn't a huge deal if you forget something that's easily tossed together like a salad *cymbal crash*. But forget to put in a steak? Not only do you have to eat crow to the customer, but you have to deal with the wrath of the kitchen....or you could just run away. No one will know...

6. Carrying hot plates.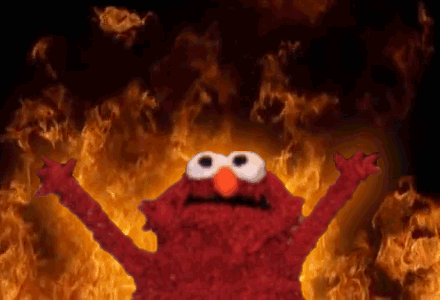 "Hey y'all, I know your conversation about your kickstarter is super important, BUT WILL YOU MOVE YOUR DAMN PHONE OUT OF THE WAY SO I CAN SET THIS RING OF FIRE THING DOWN???"
This happens so often I know some servers who just don't even have sensation in their finger tips at this point...they are my heroes.

7. When a customer is about to get sat in your section, but then tells the hostess they want to sit somewhere else, meaning you lose the table and literally watch money burn in front of your face.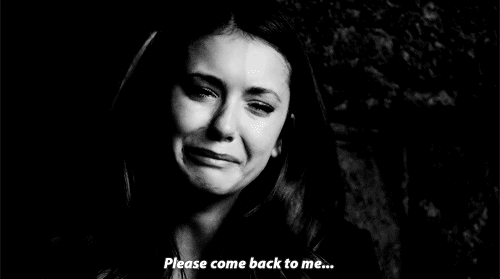 "I know my section is under the A.C., but I'm super funny and nice, and I REALLY NEED YOUR MONEY."

8. Breaking glassware.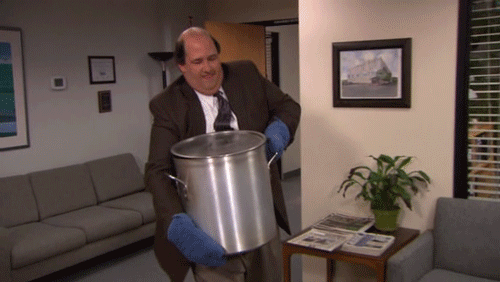 OK so this doesn't happen to EVERY server every shift...but it definitely applies to me...
9. When you have a great table, and you remember your job can actually be pretty great.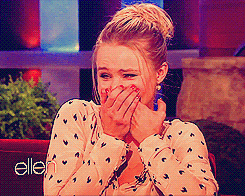 They laughed at your jokes, were understanding when you were in the weeds, they probably had an adorable baby with them and most importantly, they TIPPED WELL.

10. Which brings me to my final point... TIP YOUR DAMN SERVERS.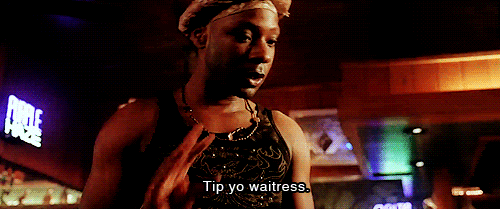 It never fails, there will always be that one table that either tips you about 10 percent or just doesn't tip you at all, no matter how great the service may have been. Now y'all, I'm not saying there aren't bad waiters out there, but unless they ignored you the whole time, spit in your food and insulted your grandmother TIP. THEM. My hourly wage is $2.16/hr. YOU READ THAT RIGHT. Tips are how I get paid, SO PLEASE PAY FOR THE SERVICE.
So in short, servers are on their feet for a solid 6-8 hours trying to make sure your experience is a good one. Don't get us wrong, we want to do our jobs well and we enjoy serving you. So show us a little love and this meal will be amazing for both of us. Now, may I take your order?