Sometimes Halloween seems like it comes out of nowhere. Maybe you decided last-minute to go to a party but have no costume. These 10 costumes can be easily accomplished and are guaranteed some laughs- all while looking like you put in way more time and effort than you actually did.
Brawny Paper Towel Guy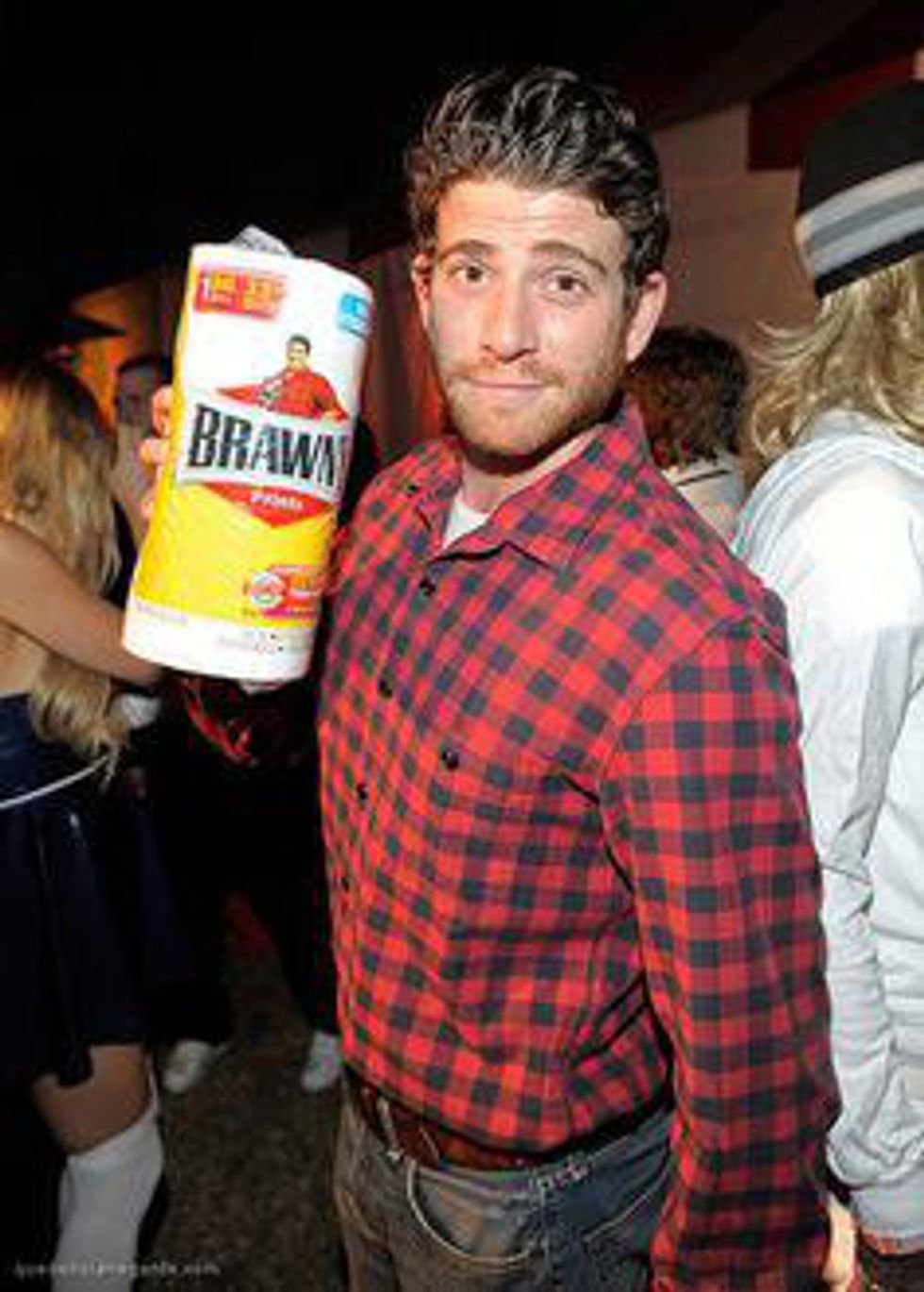 If you have a flannel shirt, you can pretty much complete this look by a quick trip to the grocery store for a roll of paper towels. Cheap and easy!
Fruit Salad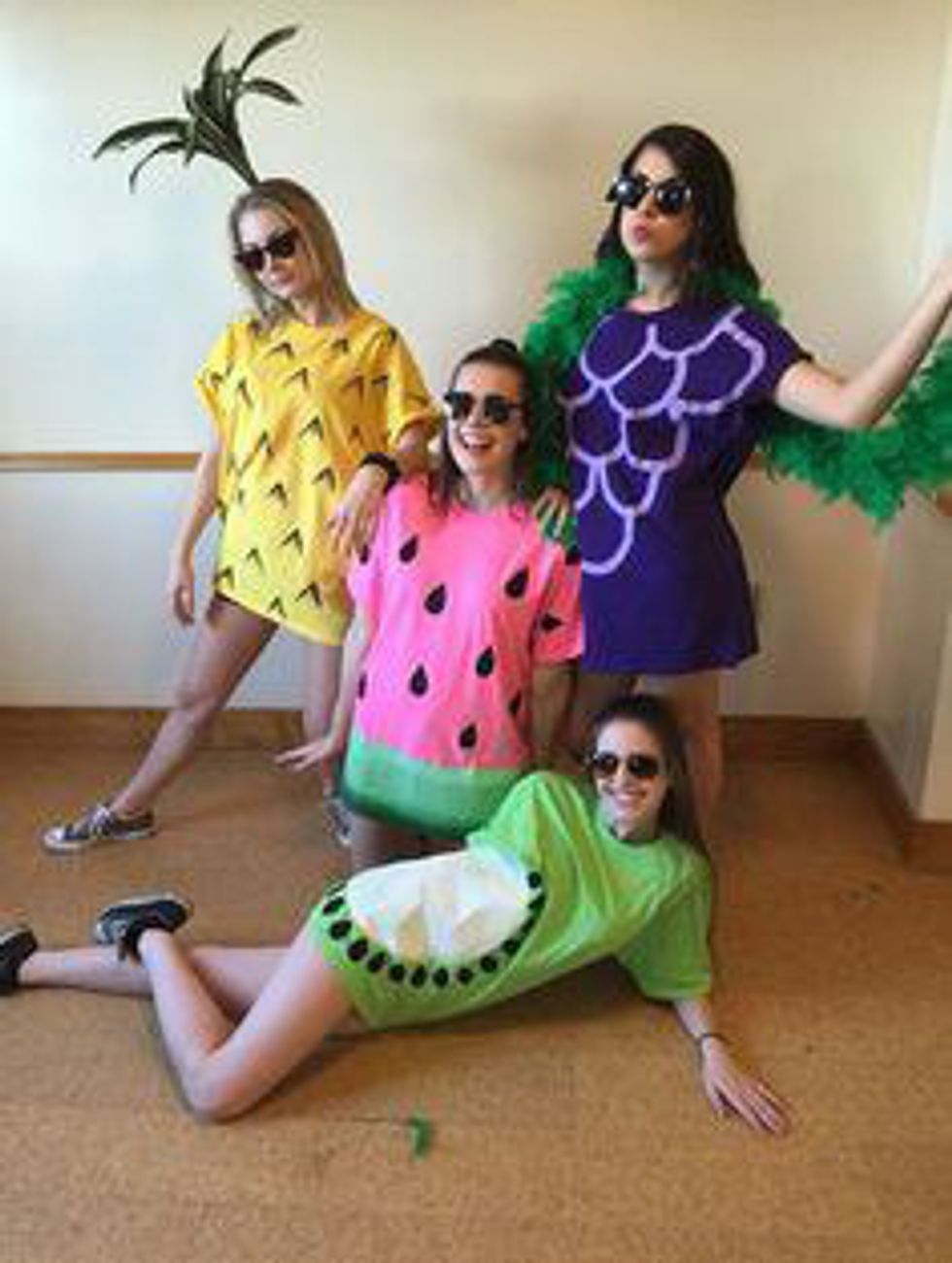 If you are dressing up solo or with a huge group, this is perfect. Get bright colored shirts and some fabric markers and you can be ready to go in minutes!
Price is Right Contestants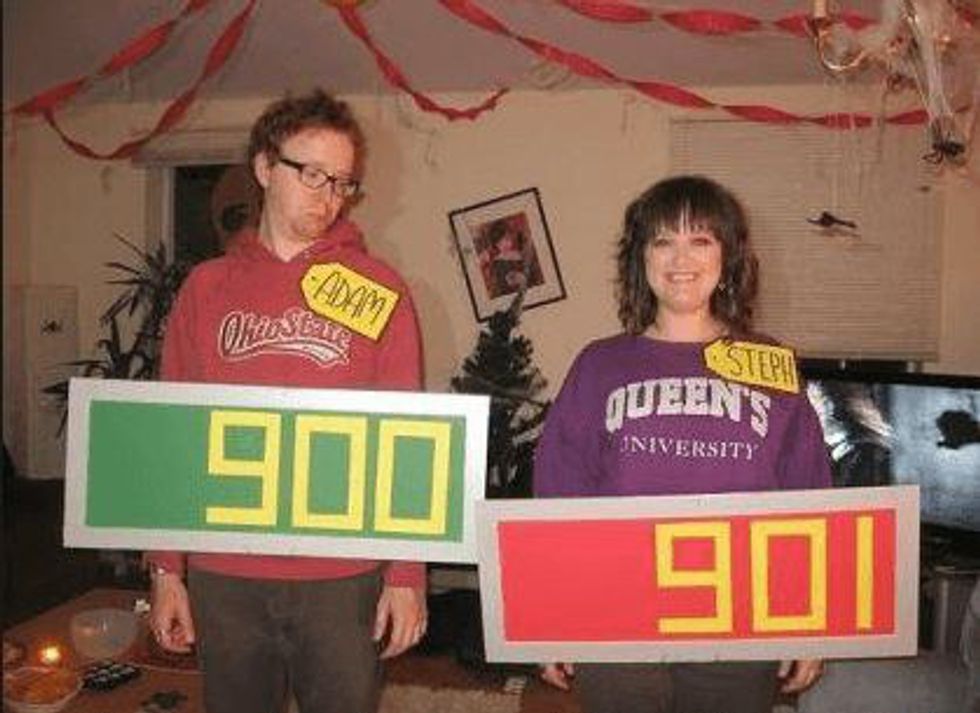 All you need is some cardboard and paper to make this easy and hilarious costume!
Chipotle Burrito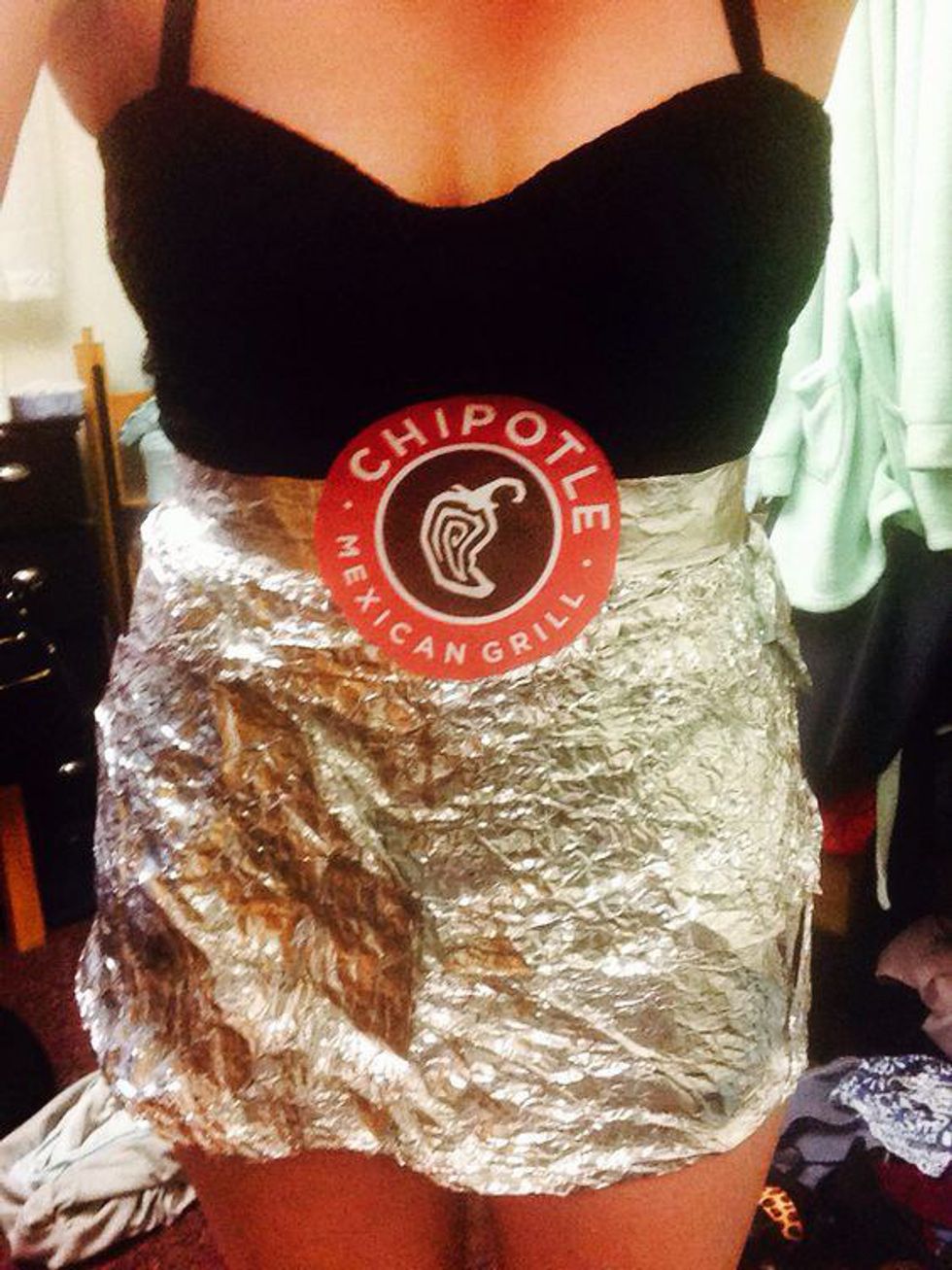 If you have foil and a printer then this is a creative and easy idea! Just wrap yourself up and print the logo!
M&M's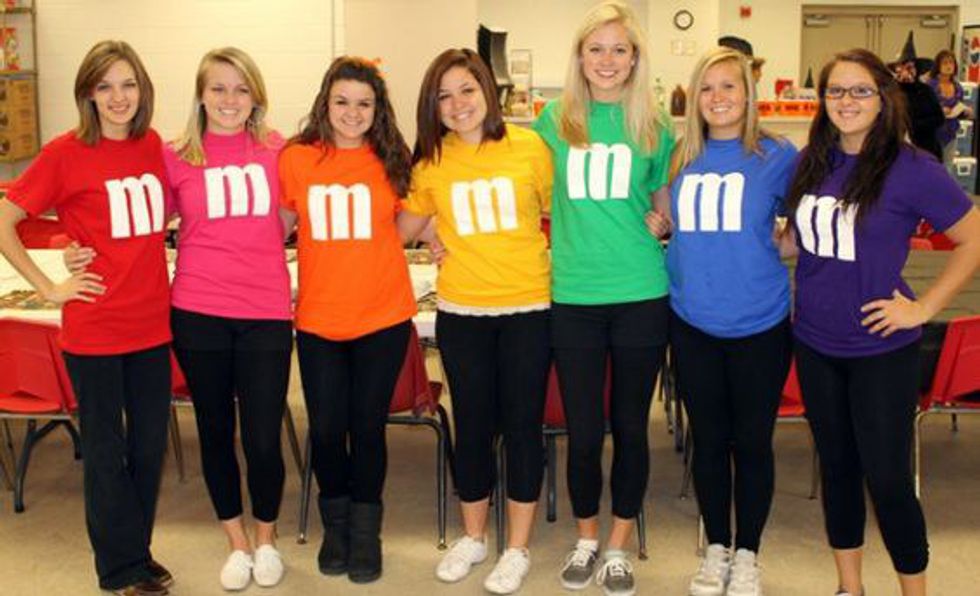 This costume is easy and comfy!
Jelly Belly Jellybeans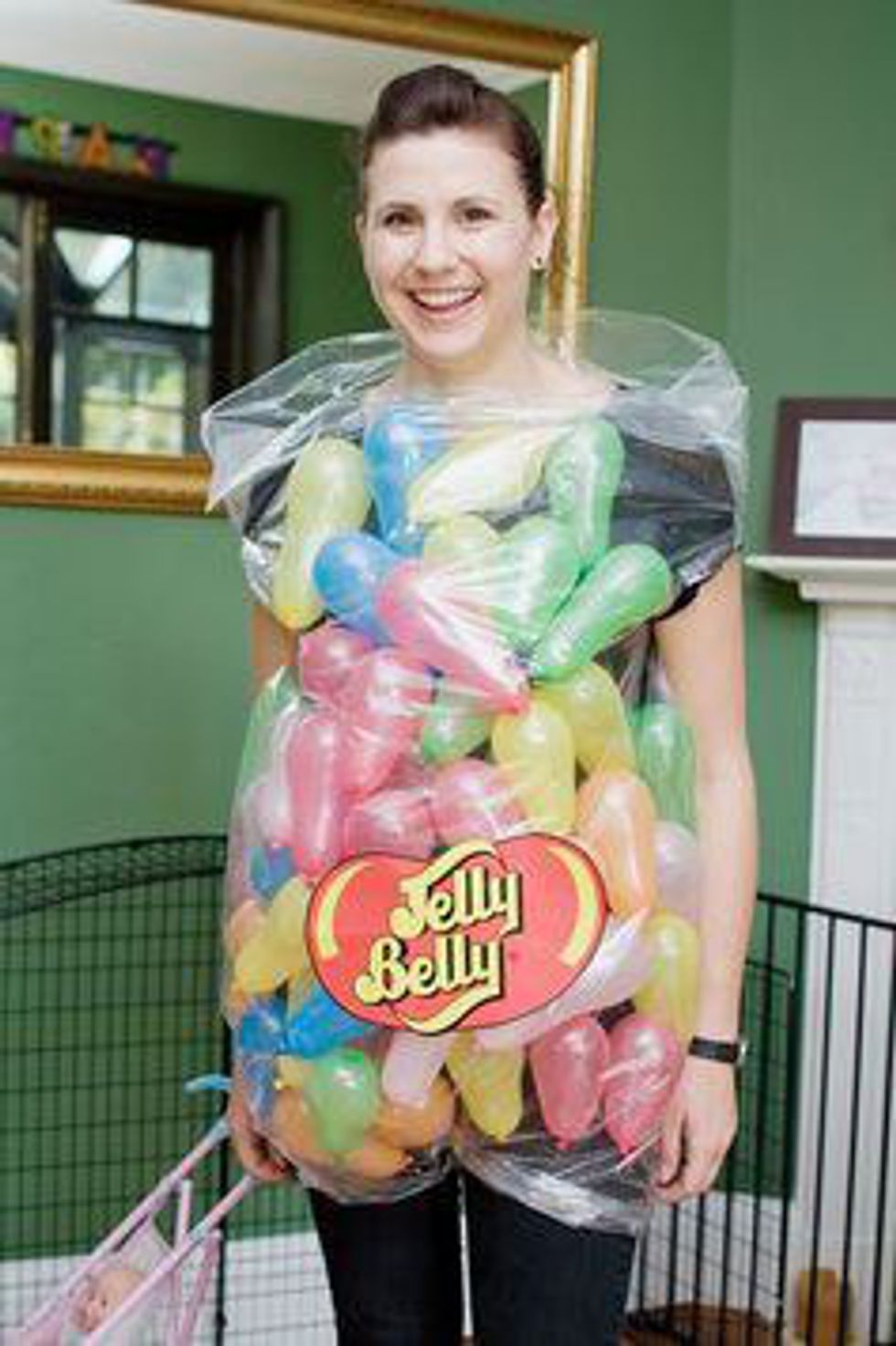 This hilarious costume can be made using a trash bag, water balloons, and the logo. It looks like you put a lot of work into it and can be made for under $5!
Fork in the Road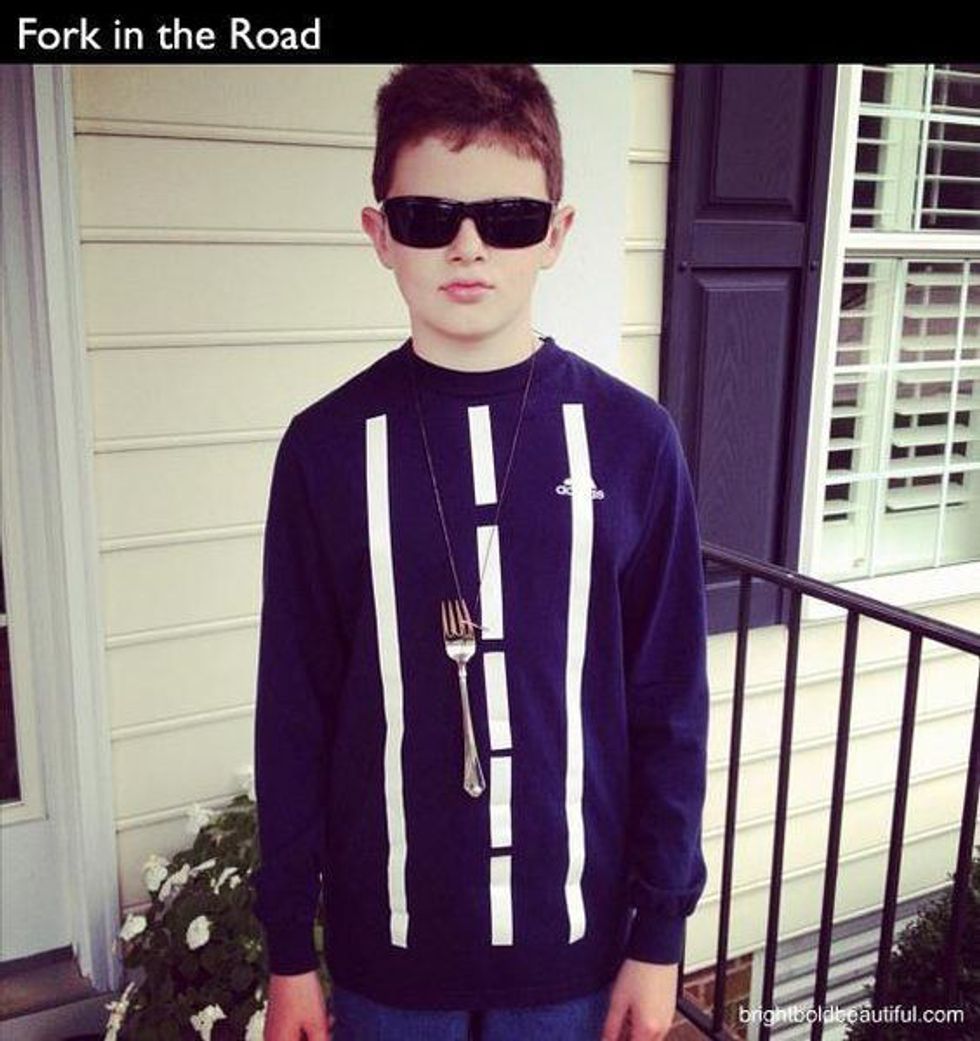 This pun is a sure way to be the hit of the party- just use some tape and a fork from home!
Ice cream Sundae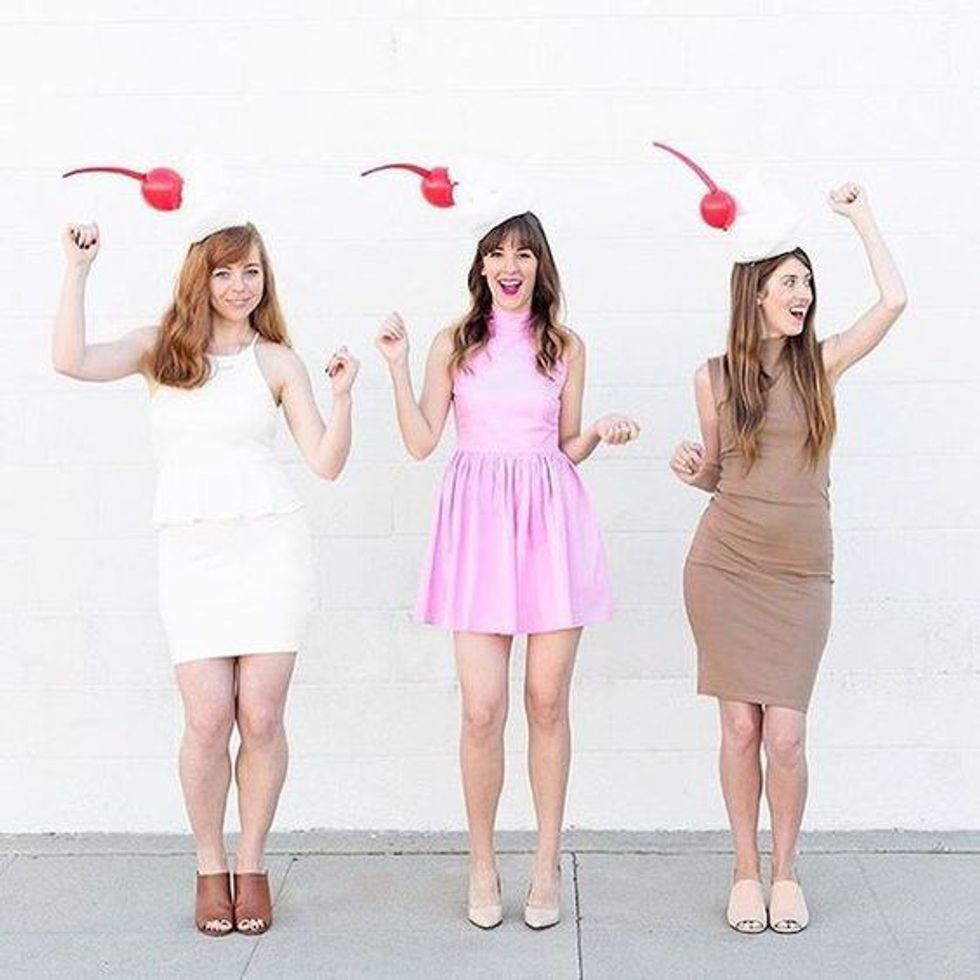 You can wear any outfit you want that is any color (there's a million flavors of ice cream all different colors). Just make a quick hat and you're done! Tip: wear a red beanie as the cherry.
Starbucks drink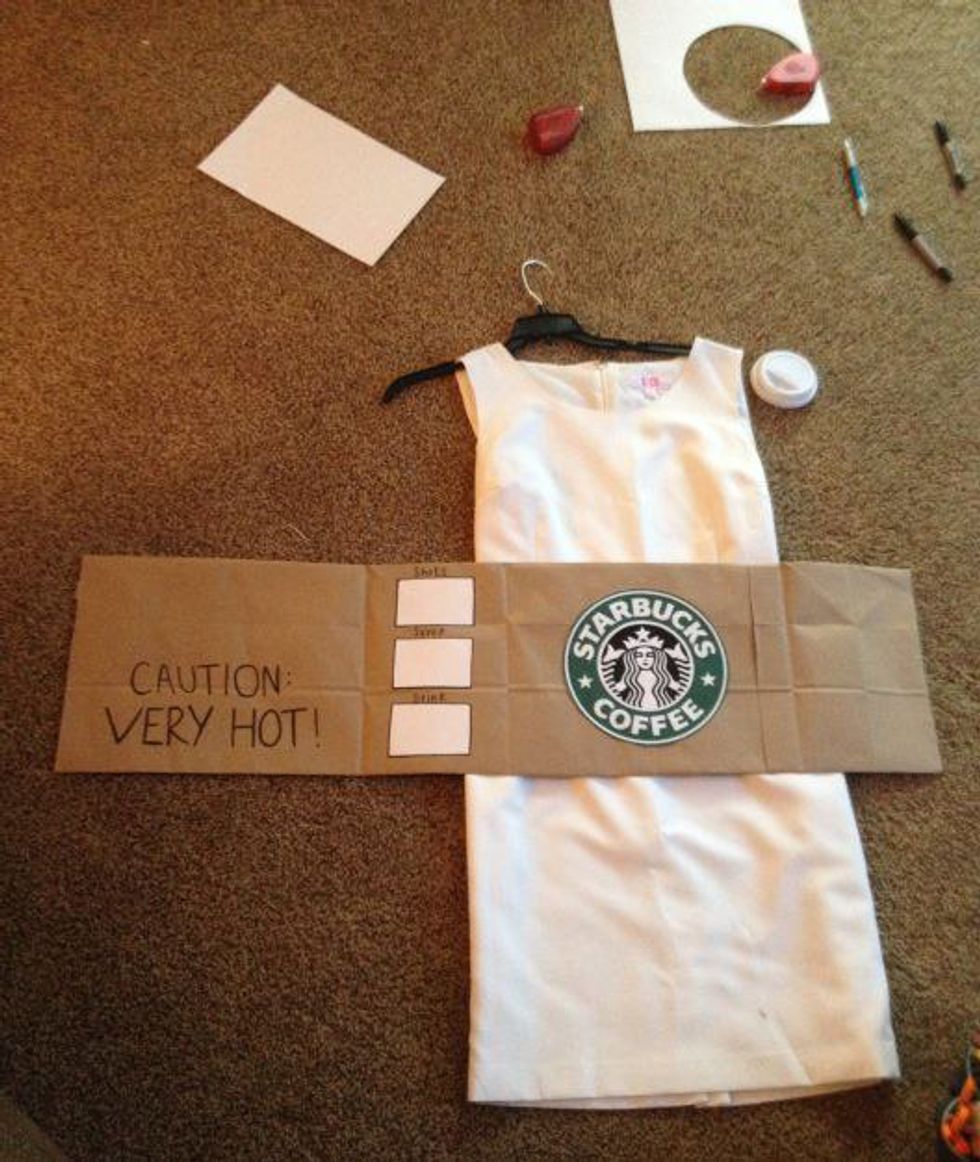 If you have a white outfit, this costume will take 10 minutes. Find a paper bag and draw on it- be creative!
Boo from Monsters Inc.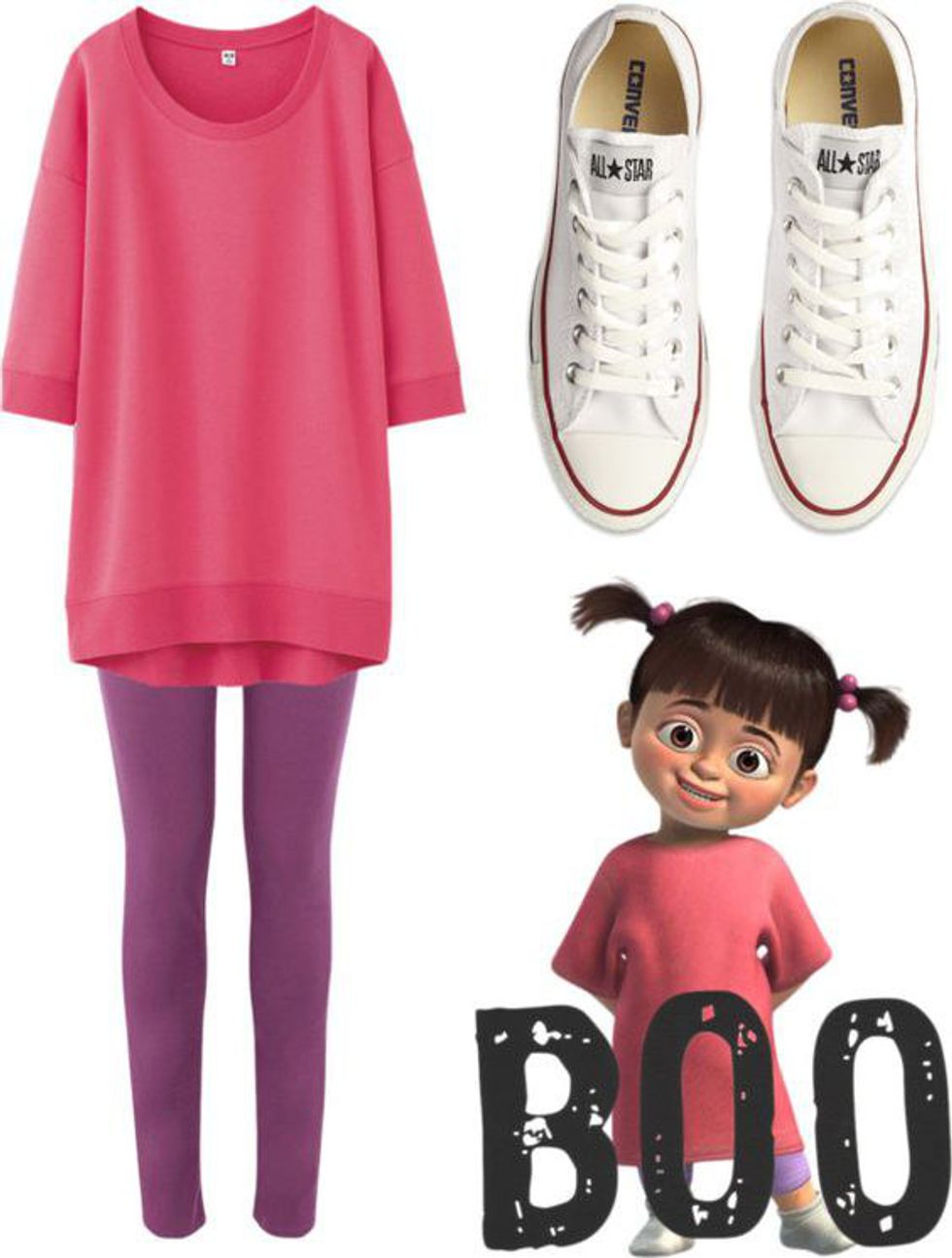 You can find these clothing items easy if you don't already own them. Plus it gives a good excuse to go around all night saying, "BOO!".