There are a lot of Instagram accounts - 600 million, to be exact. From the celebrities to the makeup gurus to the standard people on Instagram like you and me, there's a lot to choose from. I particularly like art accounts; impressive makeup skills, street art, photographers, etc. So if you want more art on your Instagram feed, here are ten Instagram pages for the artistic soul.
1. Pat McGrath (@patmcgrathreal)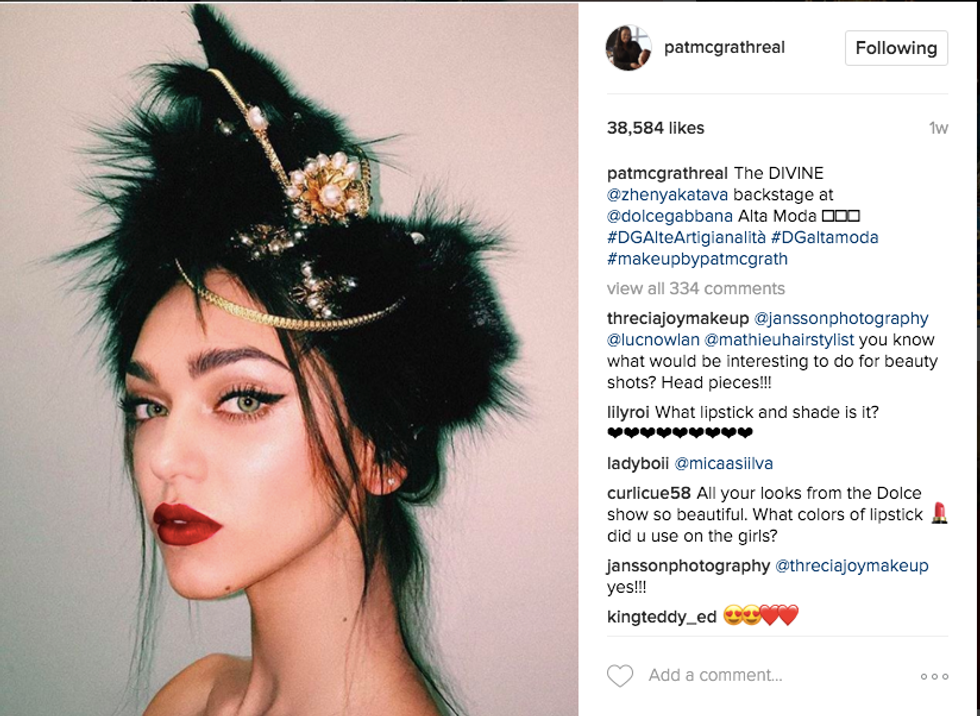 Pat McGrath is a British makeup artist, named by Vogue as one of the most influential makeup artists in the world. Besides photos of her own work, McGrath also posts looks by other makeup artists, as well as paintings, fashion, and art inspiration.
2. Roan Hardman (@createblank)
createblank is run by Roan Hardman, a pacific northwest artist. The page includes nature photos such as this, as well as portraits of beautiful people. This page is a perfect array of the breathtaking. This artist is not as known as Pat McGrath - many of these pages aren't - but I think that makes them all the more important to mention.
3. Kimberley Margarita (@kimberelymargarita_)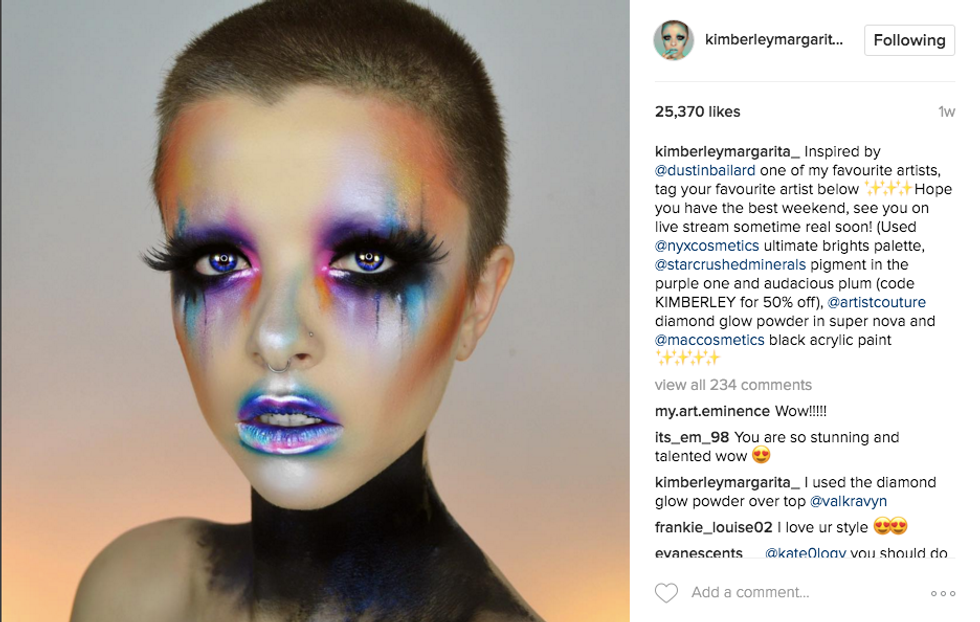 Kimberley Margarita is an insanely unique makeup artists, with colorful, outlandish looks being the rule, not the exception. She can range from glam makeup looks to full-blown mermaid. For constant color and creativity on your feed, Kimberley is a must follow account.
4. Vitaly S (@ownthelight)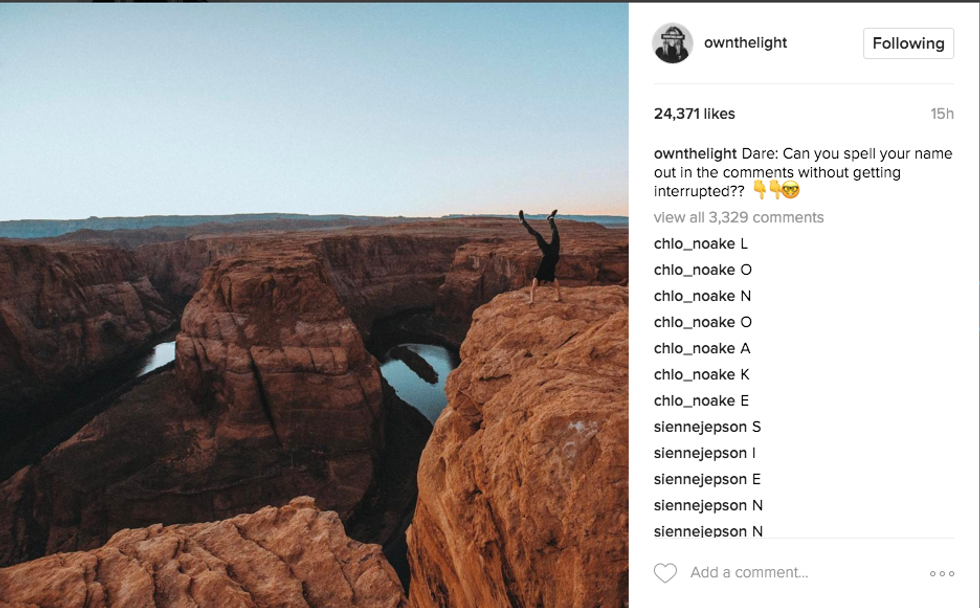 Vitaly S is a California-based photographer visiting the world's most dazzling places and documenting all of it. Many photos include himself and his other gorgeous friends. His account is perfect for those with wanderlust in their hearts.
5. Vlad Yashin (@yashinss)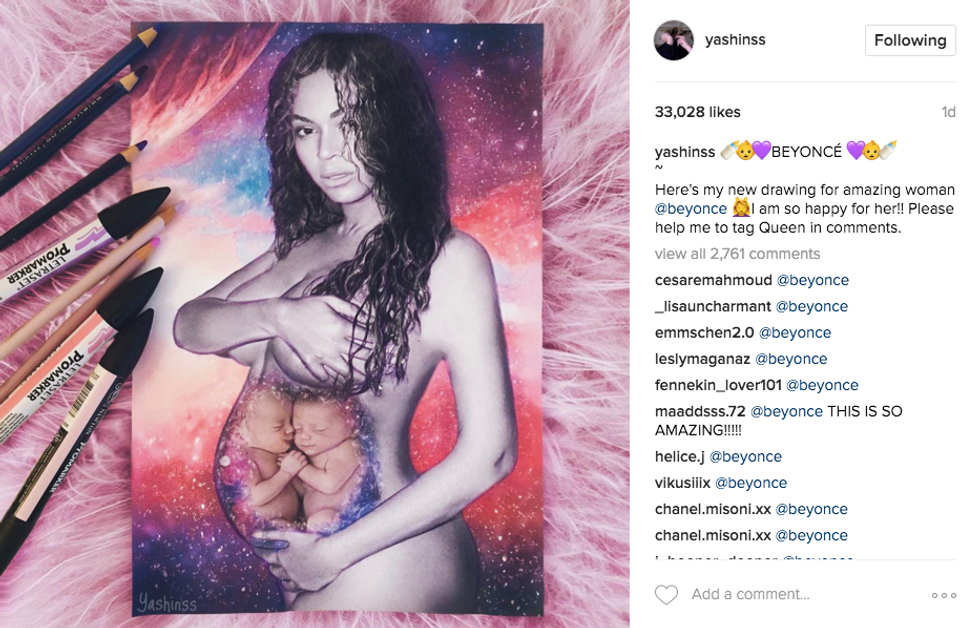 Vlad Yashin is a Russian artist who draws portraits of celebrities- the recent of which being this legendary galaxy Beyonce drawing. The drawings are hyperrealistic with wonderful borders to match. If portraits aren't your thing, then this is not the page for you- but you will be missing out on this impressive talent.
6. Zach Brown (@pnw_perception)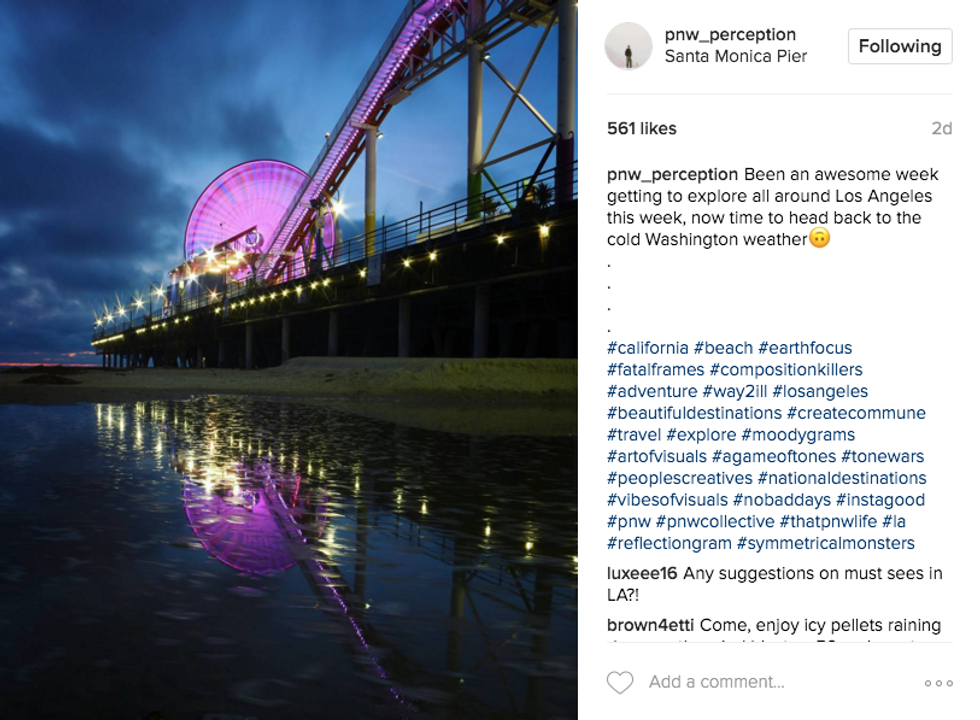 This page is run by Zach Brown, a Seattle-based photographer who takes photos of his adventures into the wild. For your pictures of the cabins in the snow and beach sunsets, Zach Brown is your ideal photographer. Especially if you're from the Pacific Northwest.
7. Jordan Hanz (@jordanhanz)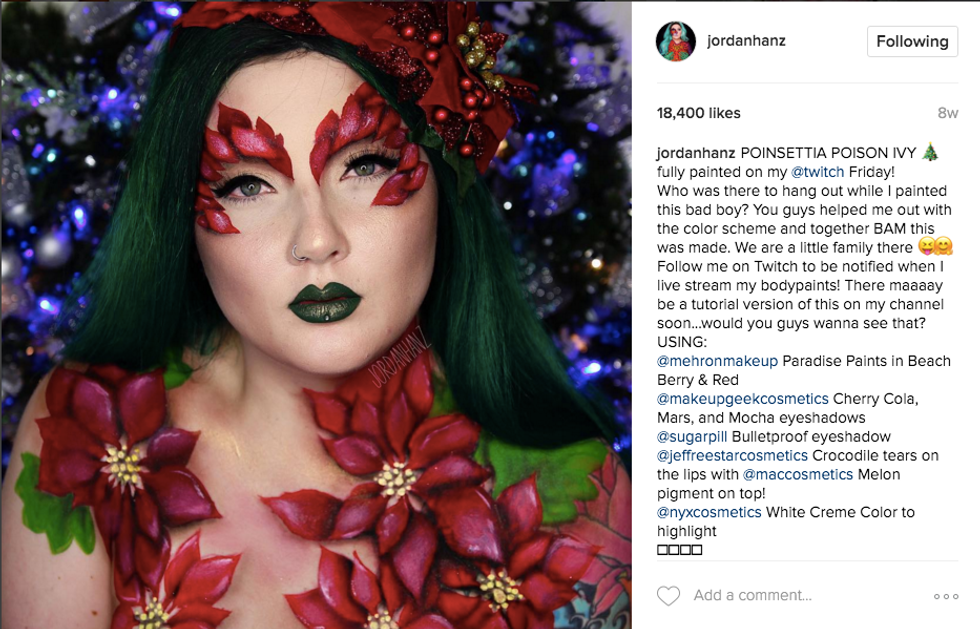 Jordan Hanz is a fabulous makeup artist with some amazing skills. She can do everything, from beauty looks to gore makeup (her Halloween looks are phenomenal). My personal favorite of hers are these captivating character looks. This poison ivy is just one among many.
8. StreetArtGlobe (@streetartglobe)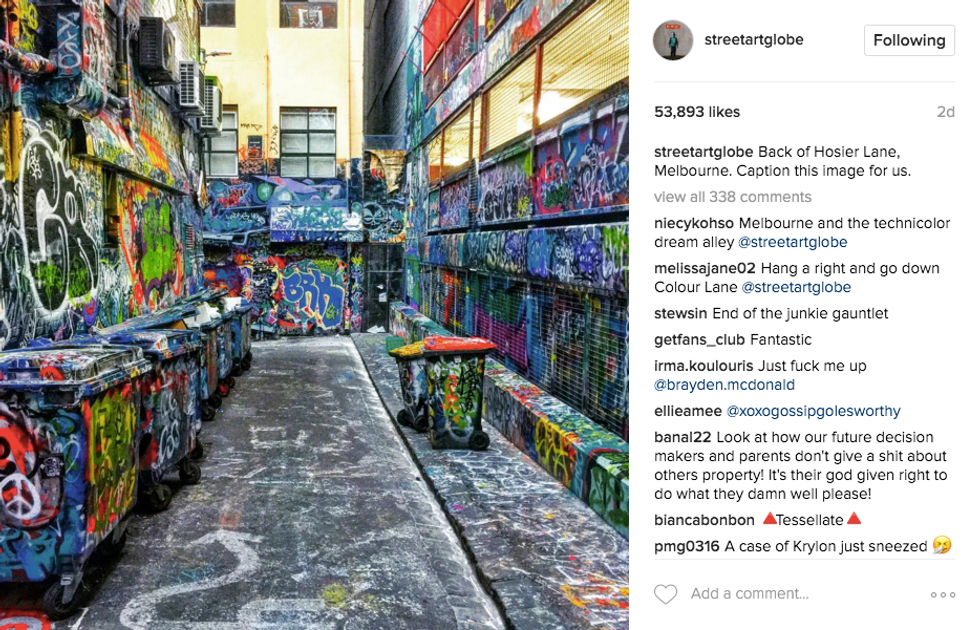 StreetArtGlobe isn't just one artist, but a page devoted to posting work by a variety of artists. As you could've guessed by the name, this page features street art, which means essentially anything goes. Paintings, photography, graffiti, sculptures, and more. This page is cornucopia for those who love the quirky and experimental side of art. They also posted the cover photo I used for this article.
9. Thomas Halbert (@thomashalbert)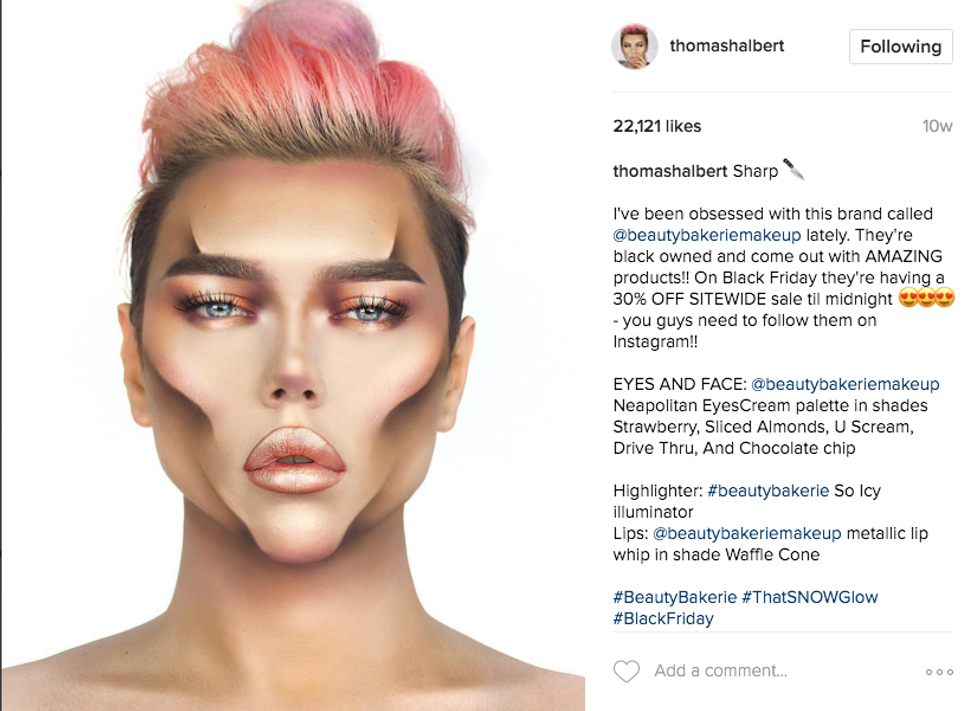 Thomas Halbert is one of the most glamorous makeup artists on Instagram. He can highlight and contour unlike anything else. Besides the wonderful glam looks, he also includes unique and creative looks like this. He does everything with a twist.
10. balletinmotion (@balletinmotion)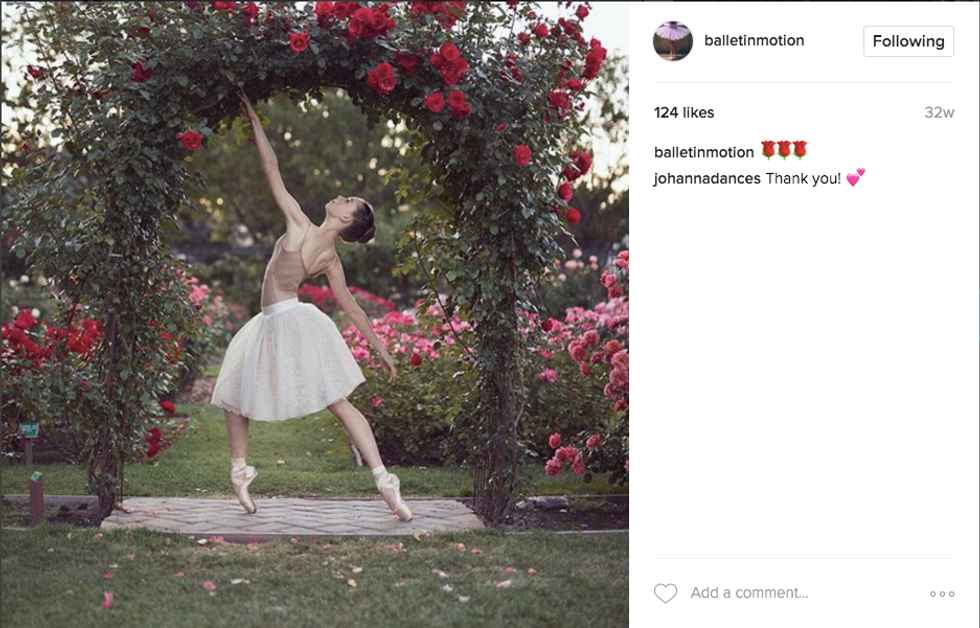 This page is for any dancers out there. This page features beautiful dance photography; The legs go on for days. These photos are the epitome of dancer goals.
Do you know of any other Instagram pages for the artistic soul? Comment below!