With all the buzz about The Weeknd, Drake, and Fetty Wap hitting the top of the charts song after song, sometimes we forget about the brand new, ultra talented, but still little, artists in pop music. There are countless fantastic musicians that have yet to hit pop radio simply because they aren't signed to a large recording company or a well-known producer.
So next time you have a pair of headphones while strolling to class, or you're in "don't talk to me" mode whilst traveling via public transportation, give a couple of these fresh, new artists a chance:
1. X Ambassadors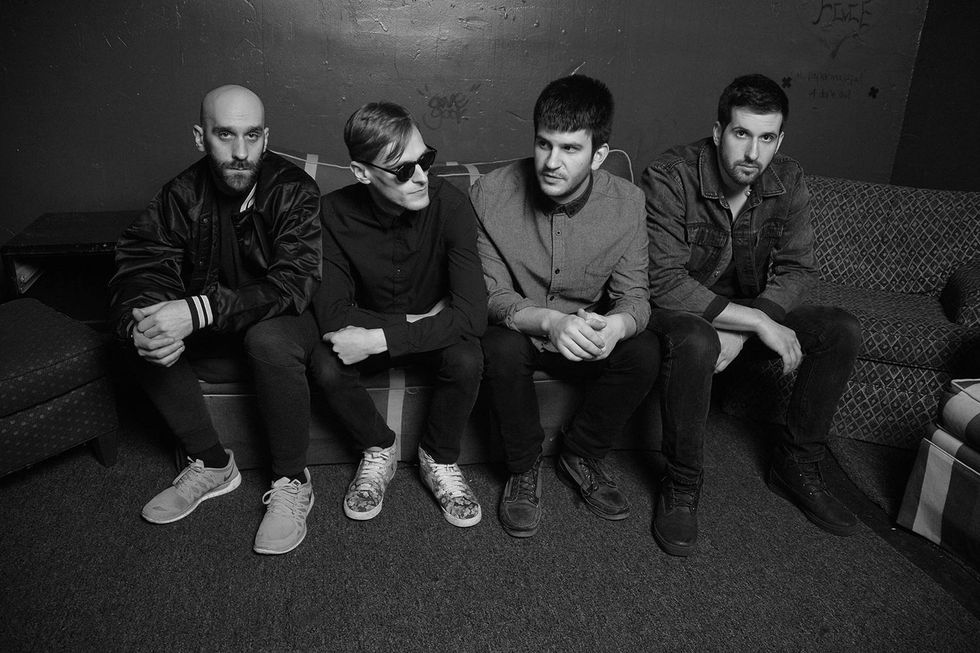 Image source
Sounds like: Imagine Dragons, The Neighbourhood
Most popular songs: "Renegade," "Jungle"
X Ambassadors is an indie rock band out of Ithaca, NY (home of Cornell University and The Moosewood Cafe) who just released their debut album "VHS." Immediately, their songs have taken off in the indie rock world, racking up over 70 million listens total on Spotify over the last few months. Their music is reminiscent of Americana rock mixed with a more modern, analog electronic sound, creating a very interesting and unique sound. Combining electronic production with semi-acoustic rock, this four-piece band is pure alternative pop.
2. Alessia Cara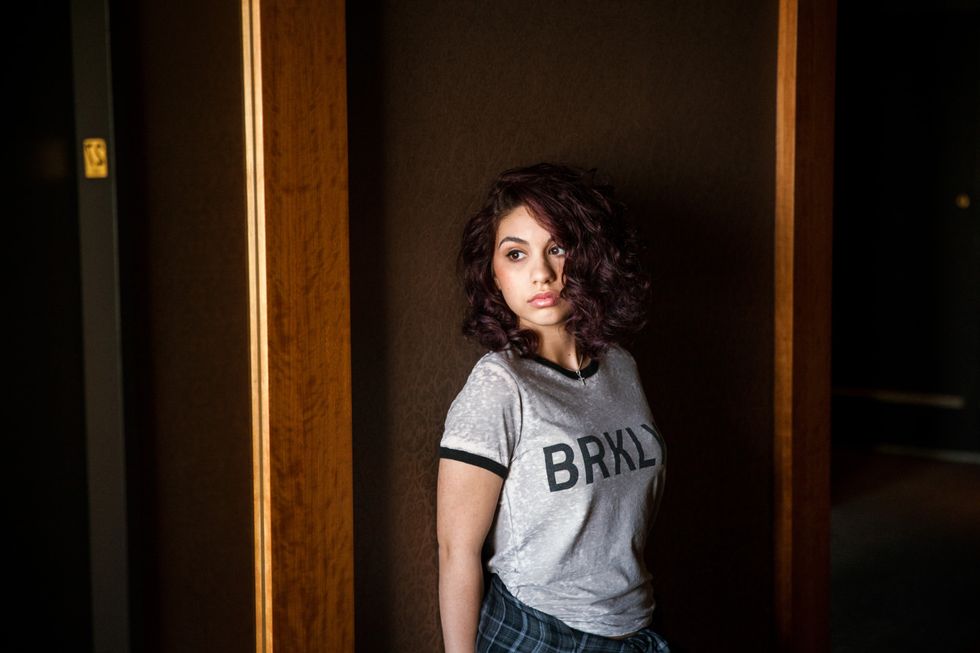 Image Source
Sounds Like: Lorde
Most popular songs: "Here"
While she's much more into the R&B spectrum than most of the other artists on this list, Alessia Cara is definitely worth noting. Releasing debut EP Four Pink Walls via Def Jam Records, Alessia Cara has taken the pop music world by storm with her overnight hit single "Here," which has garnered much attention from MTV and big-time remix artists such as Lucian. "Here" is a song that resonates with " all the antisocial, awkward, and miserable party-goers of the world," or those who just secretly hate going to parties. In fact, each of the five songs on her EP is geared toward introverted, nostalgic, and artsy young adults. If you're looking for some songs to relate to, Alessia Cara has your back, and she sounds damn good doing it.
3. MØ
Sounds like: BANKS, Grimes
Most popular songs: "Say You'll Be There," "Don't Wanna Dance"
You may recognize Karen Marie Ørsted, a.k.a. MØ, from the global super hit "Lean On" by Major Lazer. While "Lean On" has definitely been her big break-through, MØ has released a ton of great electropop music since 2013. Her sound ranges from contemporary pop to borderline club bangers. Such a wide range of music provides a ton of differentiation when it comes to MØ, her music doesn't get tiring because each of her songs is something different.
4. TOWER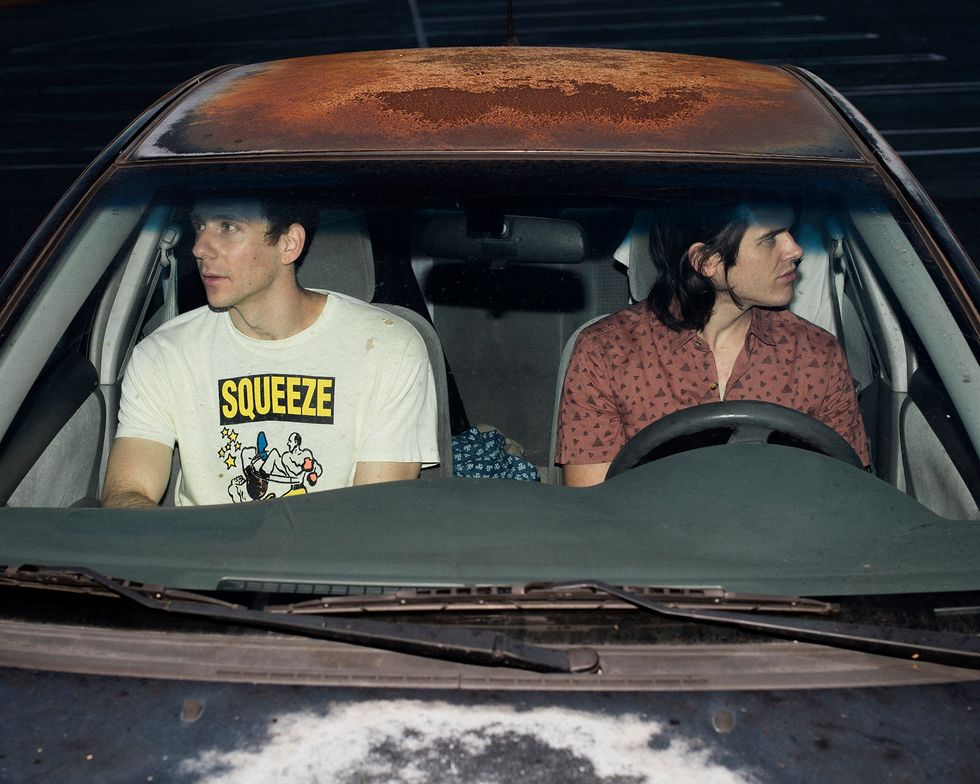 Image Source
Sounds like: OK GO, Duran Duran
Most popular songs: "Teenage Miracle"
This is my personal hella-underground, indie pop band pick of the year. The LA-based duo TOWER is Derek Coburn and Darin Green, and they specialize in upbeat, electro-rock songs with a distinctive lo-fi, tropical feel. They only have two singles released officially, but I can see these guys growing in popularity as they release more and more tracks. They're already off to a great start, their distorted pop sound is strangely catchy in "Teenage Miracle," and you may find yourself subconsciously humming the melodies even after the first listen.
5. POWERS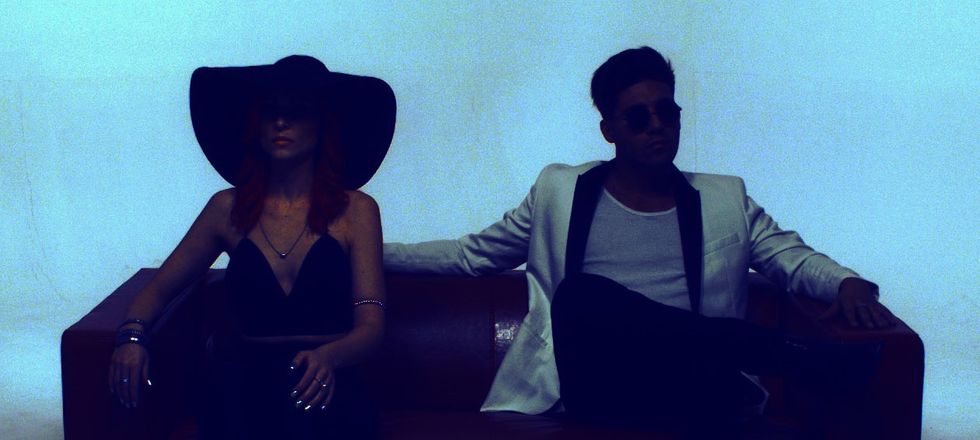 Image Source
Sounds Like: The Knocks, Walk The Moon
Most popular songs: "Beat of my Drum," "Loved By You"
POWERS is Mike Del Rio & Crista Ru, an indie pop duo from LA/NYC influenced by funk and soul to create songs to the likes of which you've never danced to before. The steady beat will encourage a ton of head bobbing while the switch off between Crista and Mike's vocals makes each song sound a little different. Their catchy sound has allowed them to rise in the ranks due to alternative radio airtime. If you're feeling the funk, check out their feature in The Knocks' single "Classic," also featuring Fetty Wap.
6. KOLAJ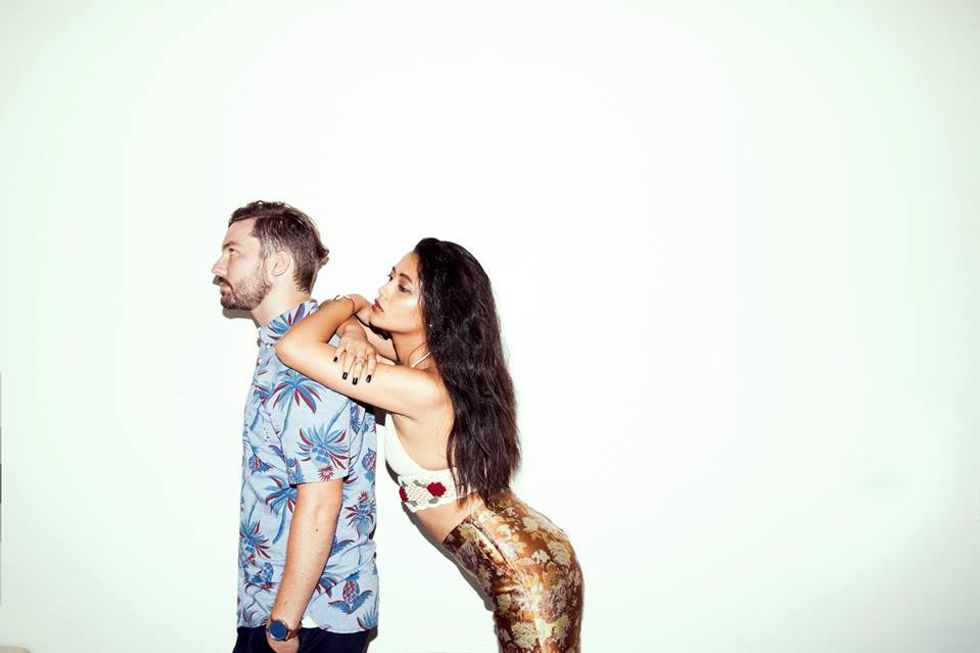 Image Source
Sounds like: CHVRCHES, Clean Bandit
Most popular songs: "The Touch"
Surging onto the scene, Teesa and Mighty Mike teamed up to create the indie pop duo KOLAJ, who've already been featured on Kaskade's ninth studio album in a song called "Whatever." If that backing doesn't say something, I don't know what will. Both of these artists have worked with countless current pop stars including Katy Perry, Maroon 5, etc. They've taken their years of production and song writing experience to create this electronic rock duo. If you're looking for more than their sole released song, they have a delightful cover of The Weeknd's "Can't Feel My Face" for free download via Soundcloud.
7. XYLØ
Sounds like: Lana Del Ray, The XX, Florence and the Machine
Most popular songs: "Between the Devil and the Deep Blue Sea," "Afterlife"
Gearing up for the release of their debut album, this edgy duo combines arid electronic production with dissonant vocals to create an unrivaled ambiance. With dark instrumentals and lyrics, this mellowed electropop band has stormed into the angst-ridden hearts of fans very quickly. Their haunting, sultry lyrics are full of lost love and emotion. If you like what you hear, act quickly and grab all three of their released tracks as free downloads via Soundcloud.
8. Transviolets
Sounds like: Charli XCX, Lorde
Most popular songs: "Girls Your Age," "New Bohemia"
This awesome indie pop band preaches social progressiveness like nobody's business. Creating pop anthem after pop anthem, this new band has achieved a decent following after releasing only an EP and handful of singles. Katy Perry and Harry Styles have even given this group shout-outs over the last few months. I can absolutely see this LA-based, four-piece act breaking out in a big way very soon, they have an incredible amount of support by big names in the industry.
9. Years & Years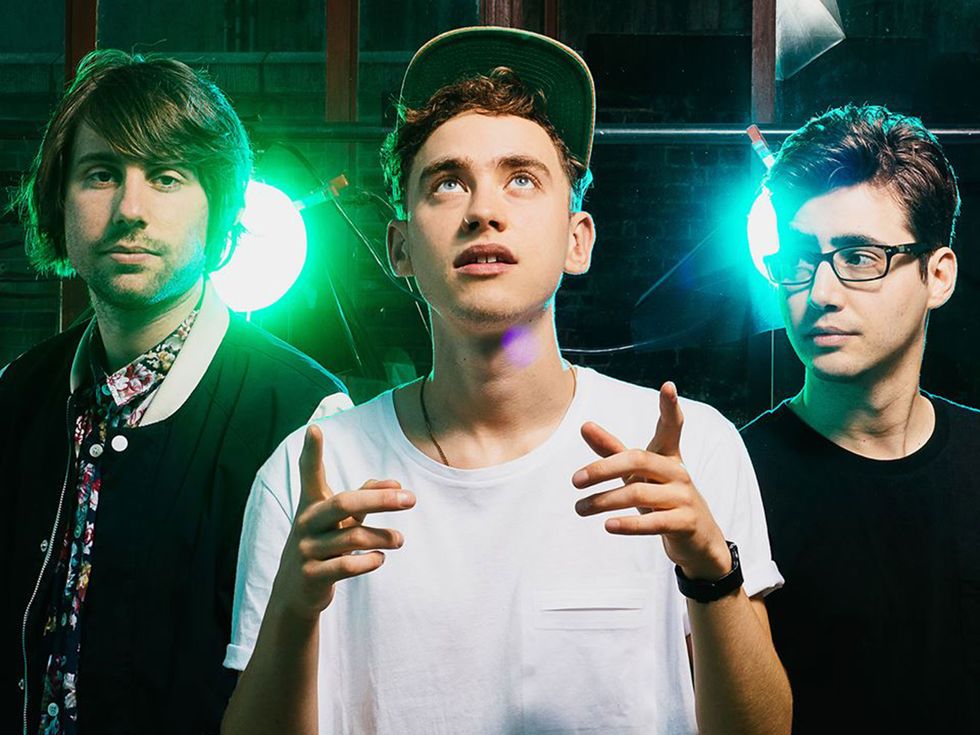 Image Source
Sounds like: Clean Bandit, Felix Jaehn
Most popular songs: "King," "Shine"
I deliberated on whether or not to include this synthpop trio based on their current worldwide super popularity, but the fact of the matter is that American pop music audiences don't know Years & Years, and they absolutely should. Reaching the first two spots on the UK pop charts with their two most popular tracks, Years & Years is the British equivalent of Walk The Moon in terms of indie pop success on the radio. This group combines a classic house-style beat with very catchy tropical synth-based melodies and even catchier lyrics. This is music to dance to, and once you listen to these guys, you'll see why they've taken the rest of the world by storm.
10. BØRNS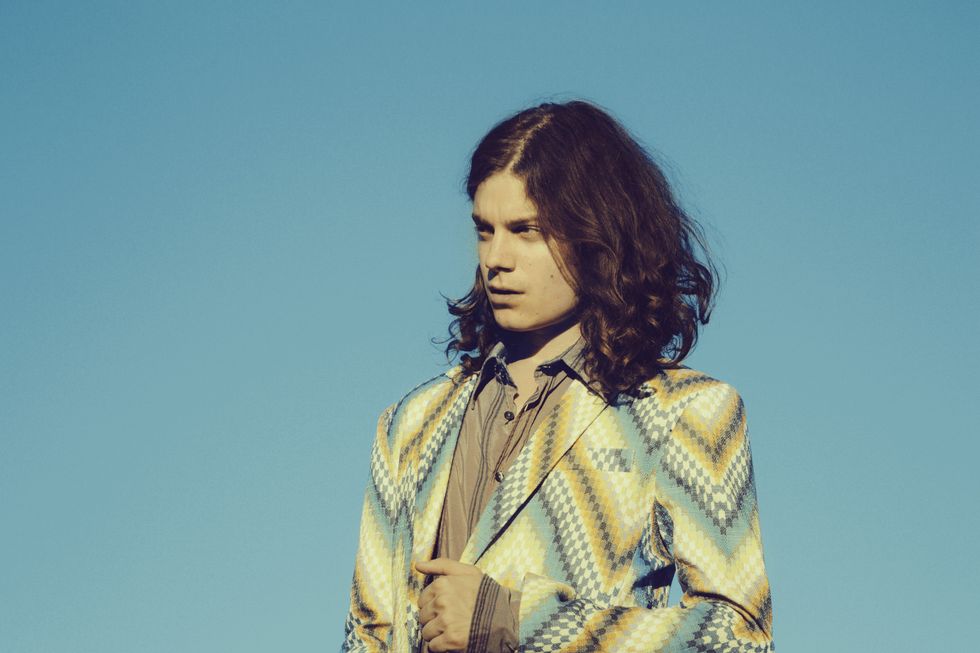 Sounds like: MGMT, Walk The Moon
Most popular songs: "Electric Love," "10,000 Emerald Pools"
Of all the artists on this list, BØRNS is one of the most likely to achieve massive success. His various singles have already amassed millions and millions of listens, and even a bump from Taylor Swift herself. BØRNS perfectly combines pop vocals and production with a classic alternative rock style for the instrumental, giving us a refreshingly unique sound. At one point, every single song he's released has been stuck in my head. Keep an eye out for his debut album "Dopamine," set to be released Oct. 16th.
Naturally, these are just ten of hundreds of rising indie pop artists. The hunt for the next big thing is ongoing. In the meantime, here's a Spotify playlist of all the artists mentioned above, happy listening!