The holidays are the perfect time to indulge and be gluttonous with food that you might not have any other time. Holiday time also calls for people to whip up the worst of the worst foods that most people share a burning hatred for. This list starts from the least terrifying to the absolute worst nightmare of food served during the holiday time.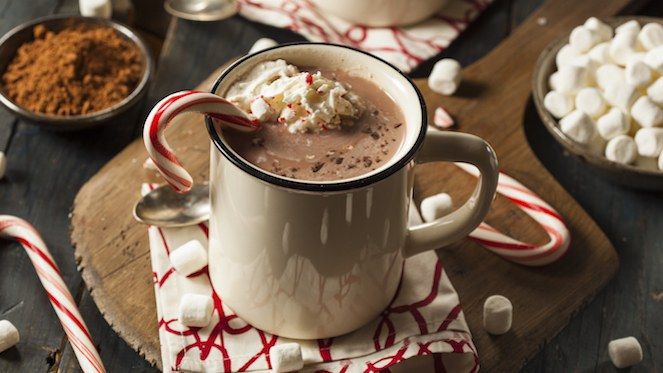 10. Hot Chocolate
Not necessarily a food, but it still deserves a place on this list. A favorite of many to have on a cold night is the centuries old beloved hot chocolate. Now what makes this such an issue is the amount of varieties that it now comes in. People can order regular hot chocolate, pumpkin, peppermint, and even white hot chocolate. Many argue that the creation of varieties by marketers that appeal to the stereotypical "basic white girl" trend has taken away the tradition of the simple yet delicious beverage.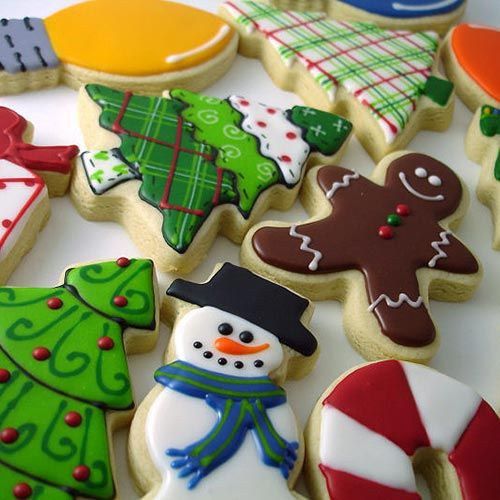 9. Sugar Cookies
Chances are you've had or even made sugar cookies for the holidays. Now these sweet little pieces of Heaven may seem wonderful, but they after the holidays they aren't nice to your waistline. People love to hate sugar cookies because of their ease to get them store bought, pre-made, or even from scratch. They're easy to make in large quantities and one tends to not stop eating them until it's too late.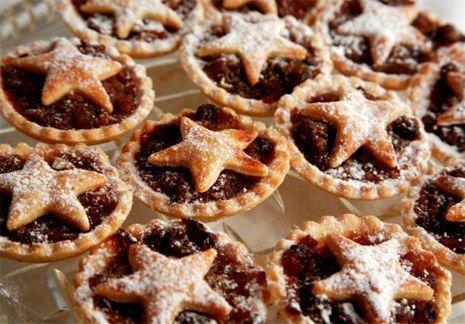 8. Mince Pie
From our brethren across the pond comes this nasty little mixture of beef fat and fruit otherwise known as Mince Meat. Often called Mince Pie, the deception is very real with its lacking of any pie type features other than its shape. It's said to be a flavorful combination of savory and sweet...maybe on another planet.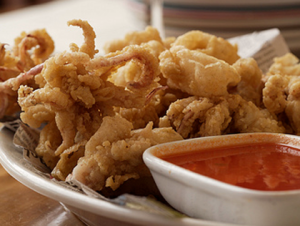 7. Calamari and Smelts
If you're from an Italian family like myself, then you might be used to seeing fried up squid served with a side of tiny fish right beside it. This grotesque array of items tends to have very unfriendly smell and an even worse aftertaste.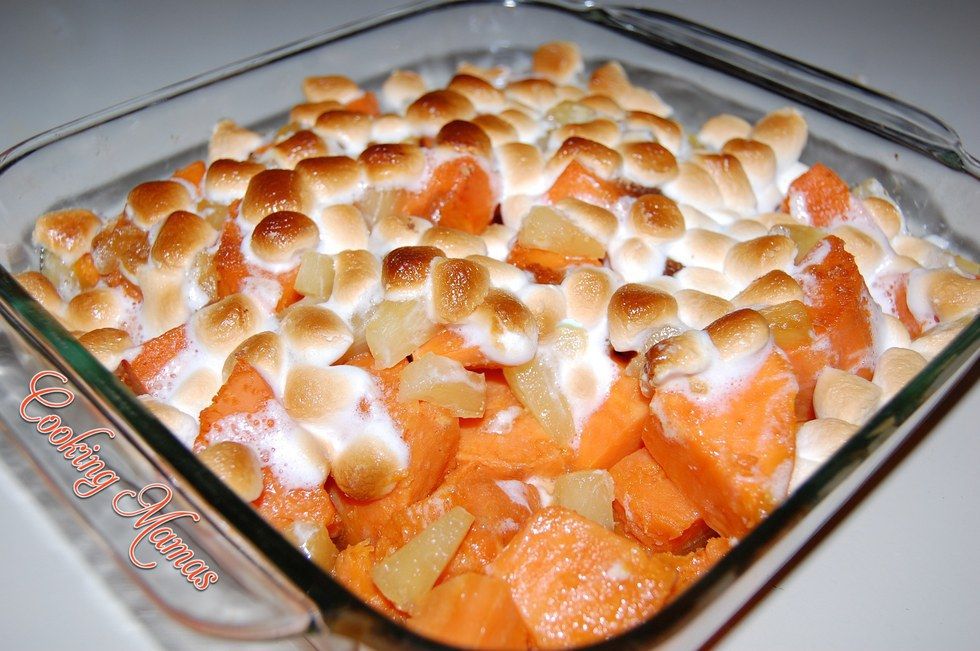 6. Candied Yams
A common dish that many people tend to make is a strange mixture of marshmallows baked on top of sweet potatoes which creates a very strange combination of a starch flavor mixed with the sweetness of the marshmallows. This is often accompanied by a dash of brown sugar thrown on top of this disastrous dish to"put it all together."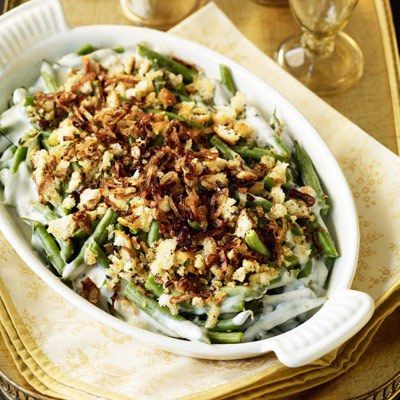 5. Green Bean Casserole
For anyone who hates to eat their greens, this dish is one to definitely avoid. Green beans combined with cream of mushroom soup cooked at whatever degree create a lasagna like dish to be distributed to many unsuspecting victims.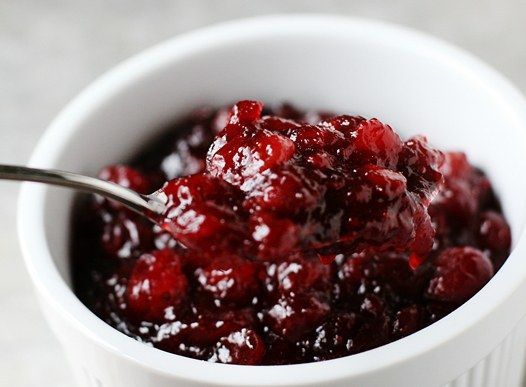 4. Cranberry Sauce
The one thing that seems to either be a hit or miss with most people is the tiny little dish that never fails to make it to the table is Cranberry Sauce. Made from fresh or frozen cranberries with sugar, water, and juice, it's an extremely tart combination that does not make me want to come back for seconds.
3. Eggnog
People all around the world have an obsession with this disgusting concoction of milk, cream, sugar, eggs, vanilla often mixed with bourbon or rum (for adult consumers.) This drink has been around for centuries while being loathed who force themselves to drink it to heighten their holiday spirit.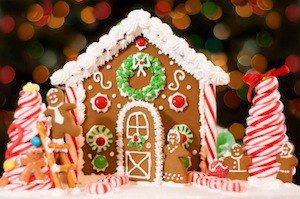 2. Gingerbread
Whether made in the house form or little men with buttons, gingerbread never fails to be a turnoff to my senses. The smell from this combo of mainly ginger, molasses, and cinnamon is strong enough to clear a stuffy nose. The smell is usually appetizing, but the taste tends to be not so great. Especially if someone is attempting to make gingerbread for the first time, take this as a warning.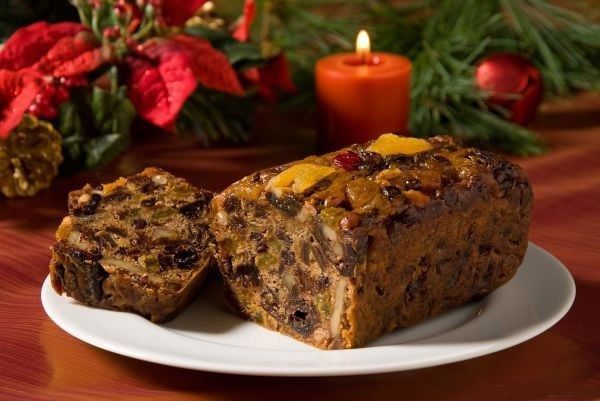 1. Fruitcake
The epitome of all children's holiday nightmares is the dreaded holiday fruitcake. It's a loaf cake filled with various types of chopped of fruits all put together to make a dessert that's not-so-delicious. There are songs and even poems about this monstrosity that's called a dessert. Some might even call this evil gift that keeps on giving (because people can't find a way to get rid of it) the devil's work at its finest as fruitcake seems to a long to spoil. Whatever you do, don't go for the fruitcake.
Cover Image Credit: http://www.fallonandbyrne.com/x/Image/JENNIFER%20NEW%20IMAGES/Chef's%20Christmas%20Feast.jpg