While are all busy stressing over exams, writing papers, work and balancing all of those things along with a social life, let's take a moment to remember what really matters...FUNNY HALLOWEEN COSTUMES.
1. Bob Ross and his Masterpiece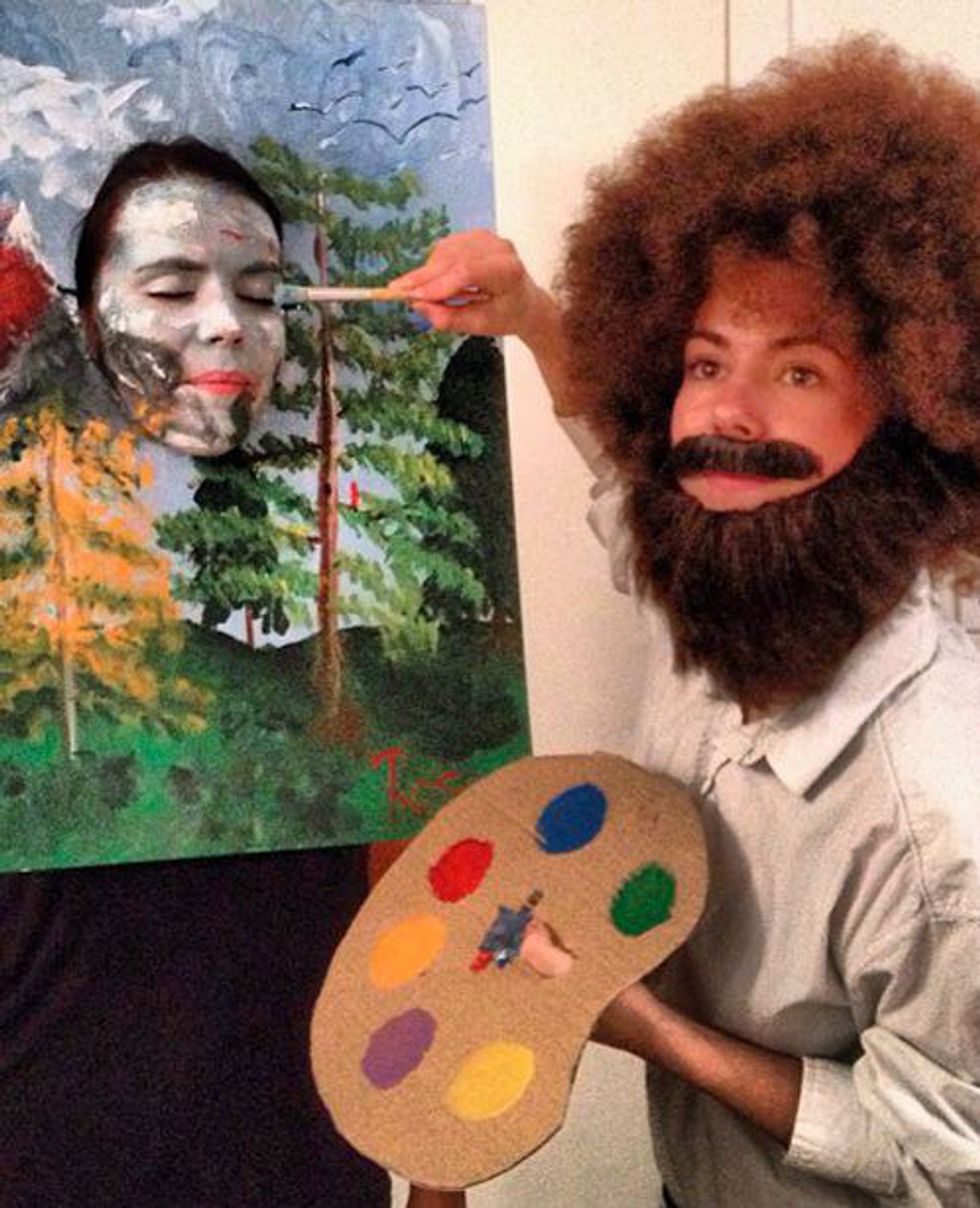 You know just painting some "happy trees" no big deal.
2. Forest and Lieutenant Dan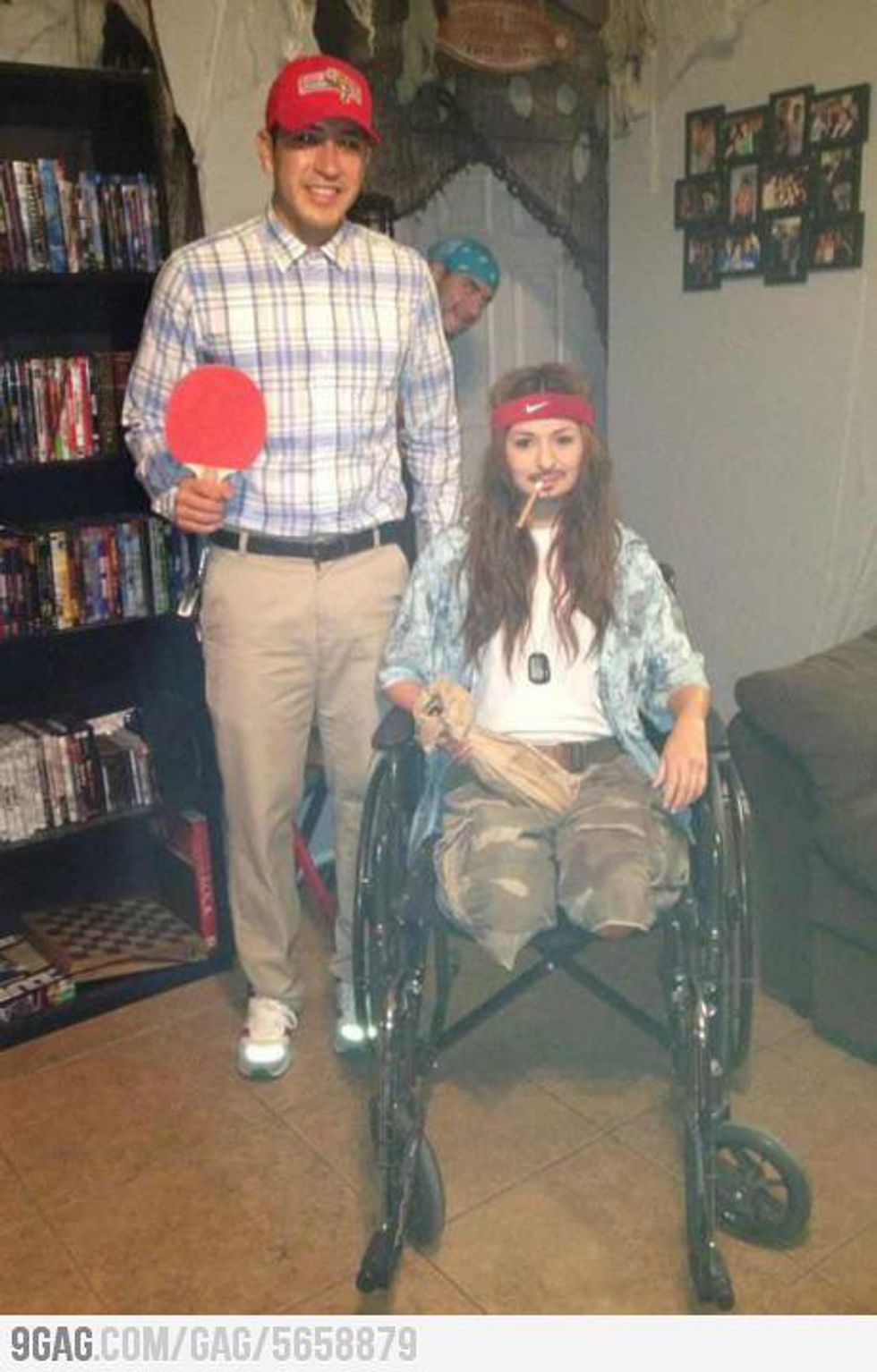 Can I just say, "LIEUTENANT DAN ICEEEEE CREEEEAM!"
3. Caitlyn and Bruce Jenner.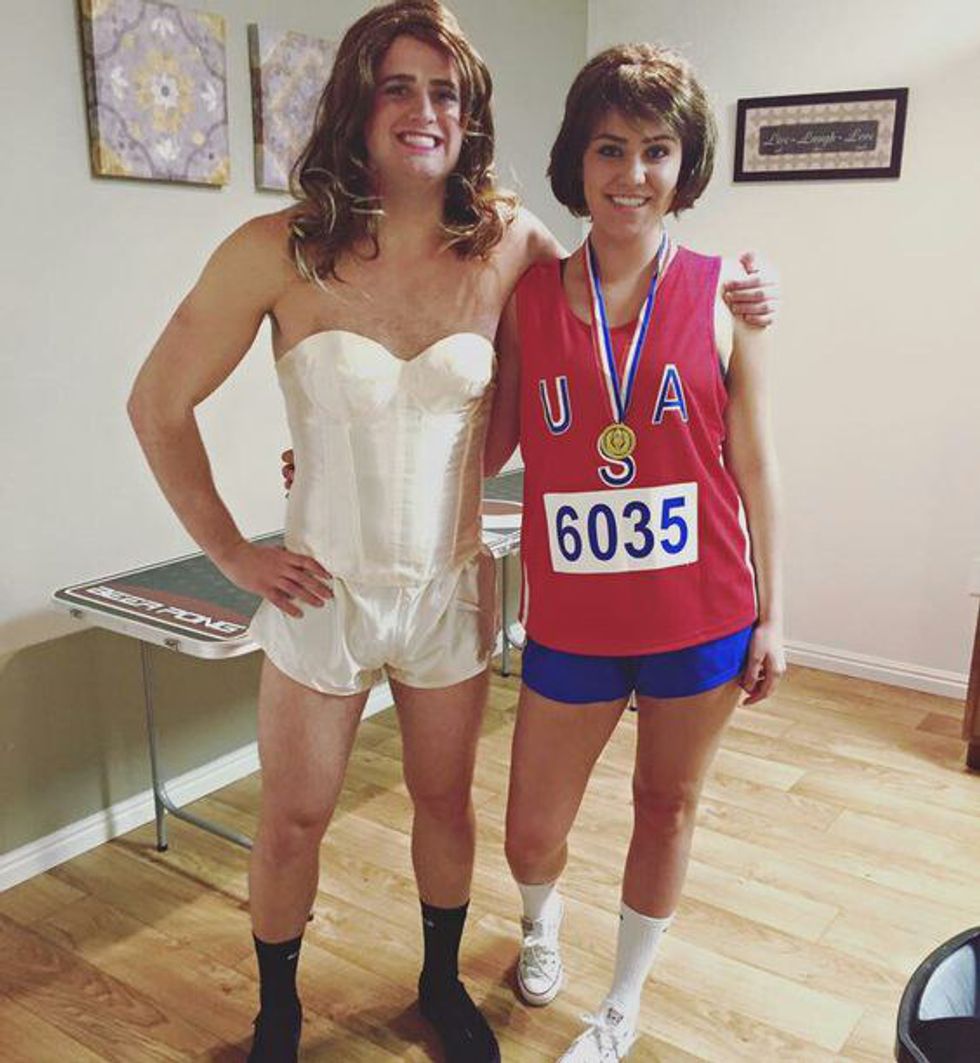 While you might get a few disapproving looks, you're sure to get loads of laughs.
3. A Christmas Story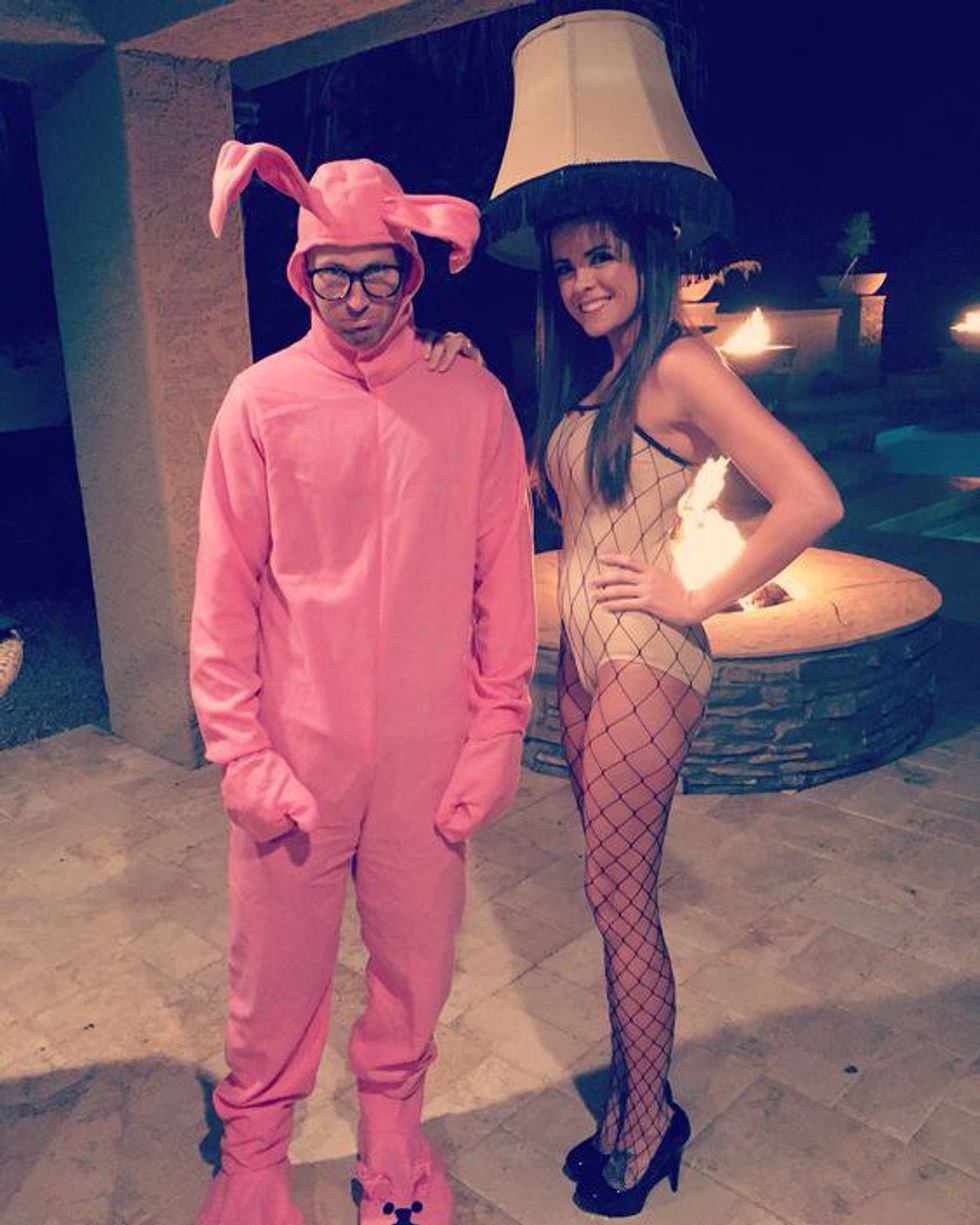 Christmas movie nostalgia level 100.
4. Castaway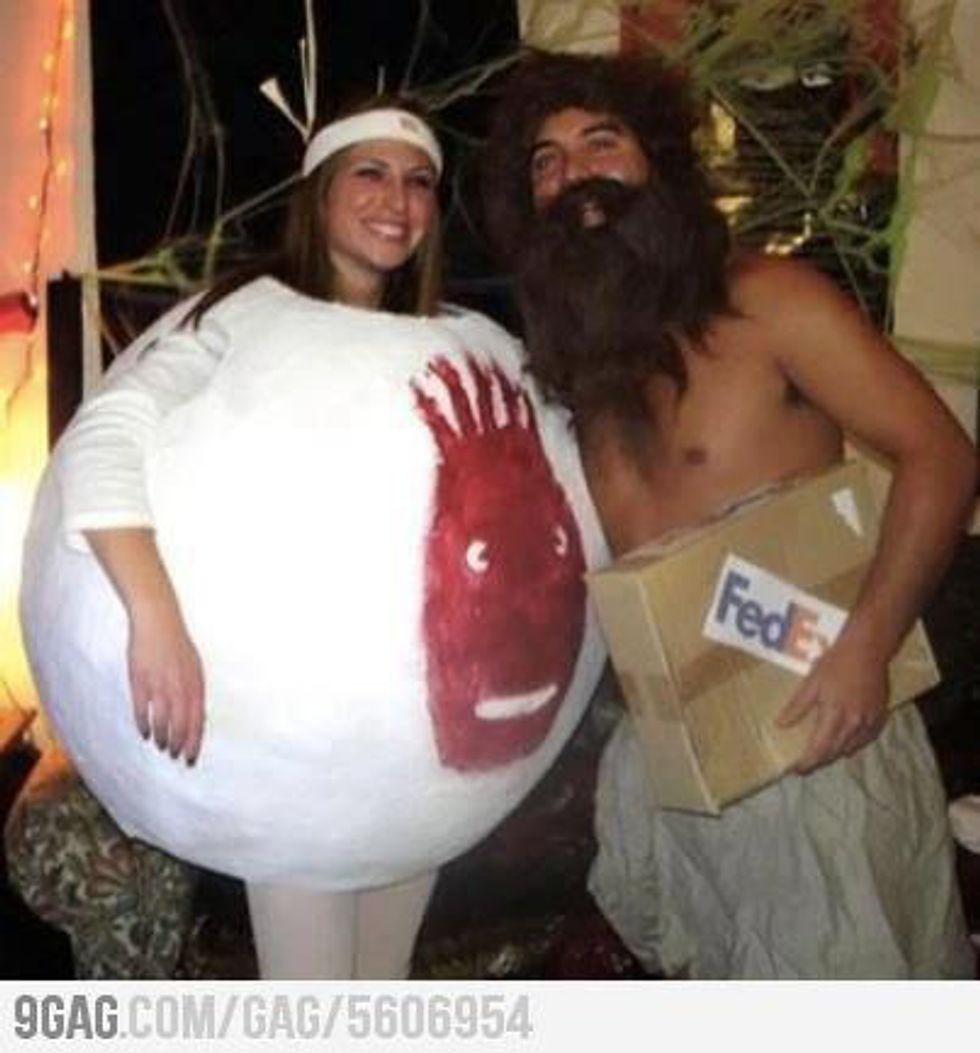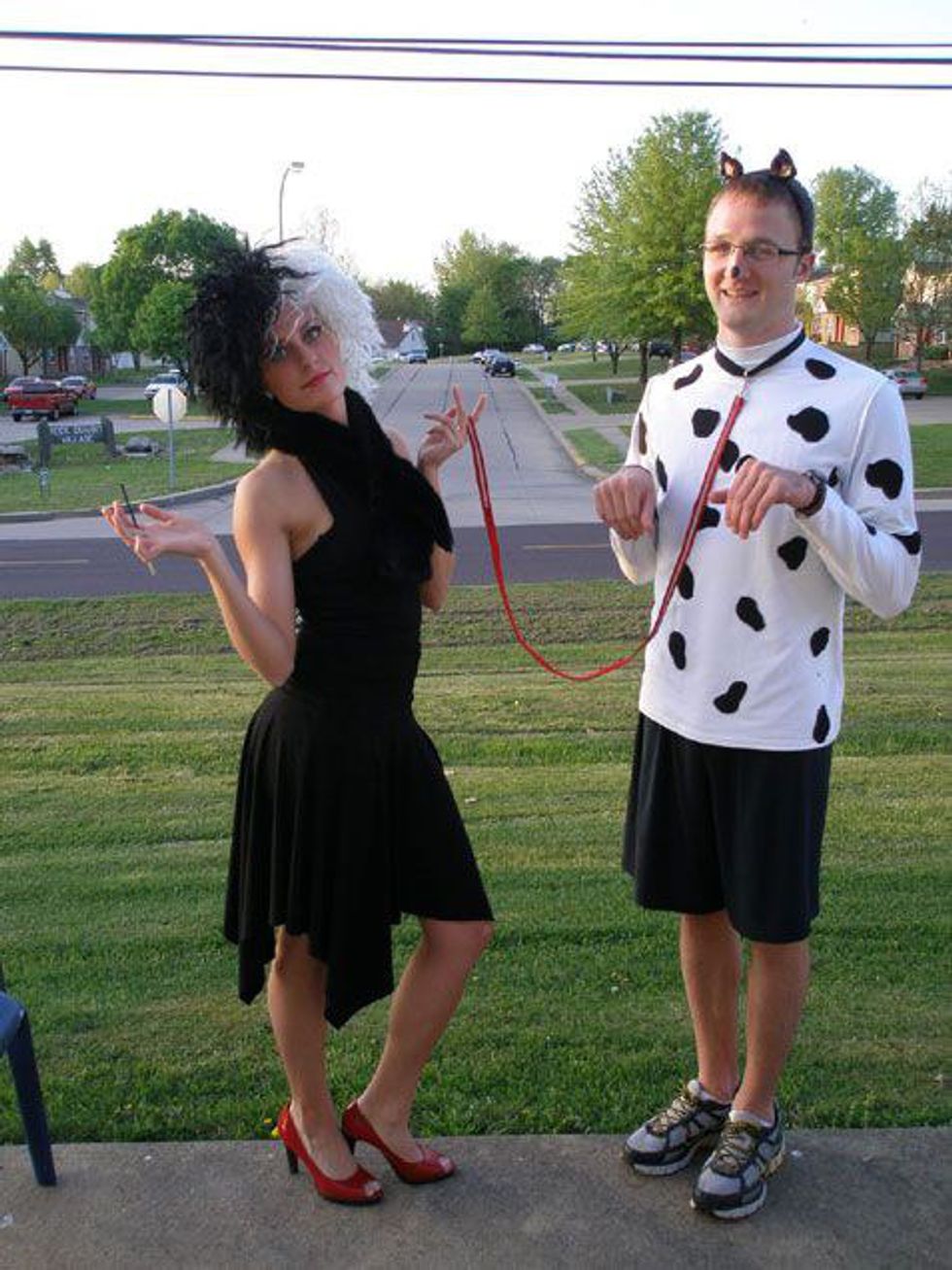 " If she doesn't scare you no evil thing will."
6. Jake from State Farm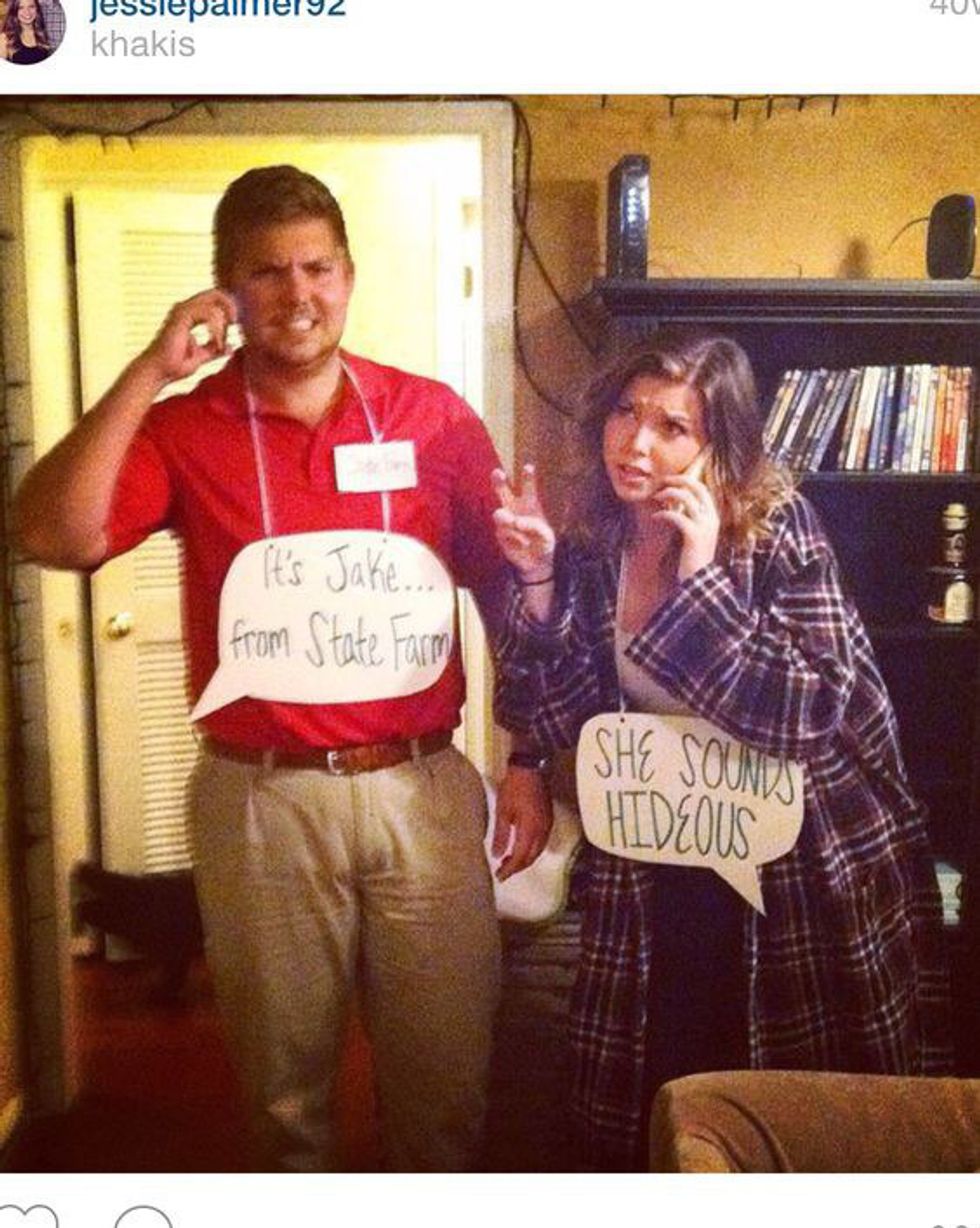 Although Jake exclusively works at the Pub II now *cough* it still makes for a great and easy costume.
7. Buddy and Jovie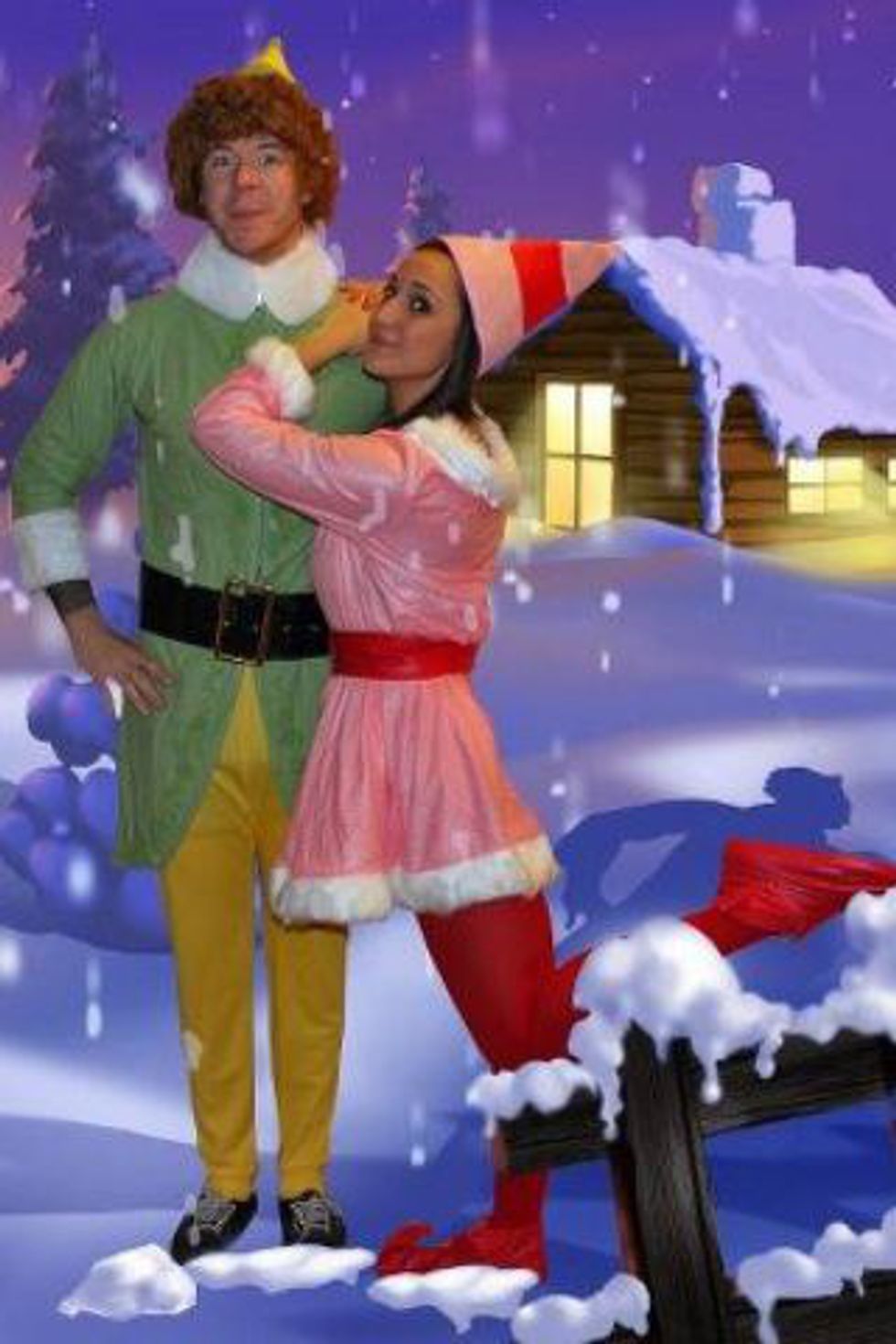 "Smiling's my favorite."
8. American Gothic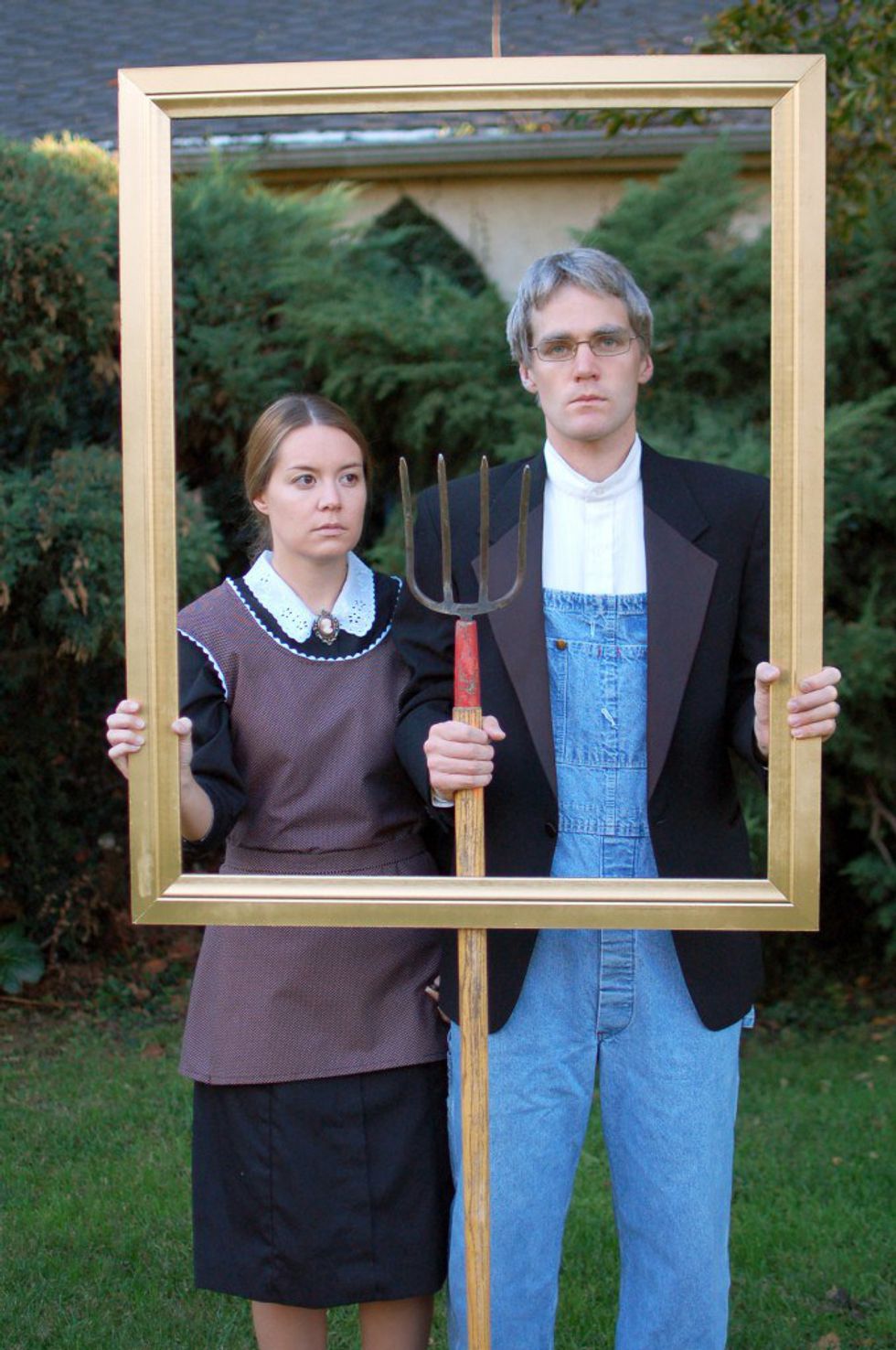 Whatever you do.. don't smile
9. Tetris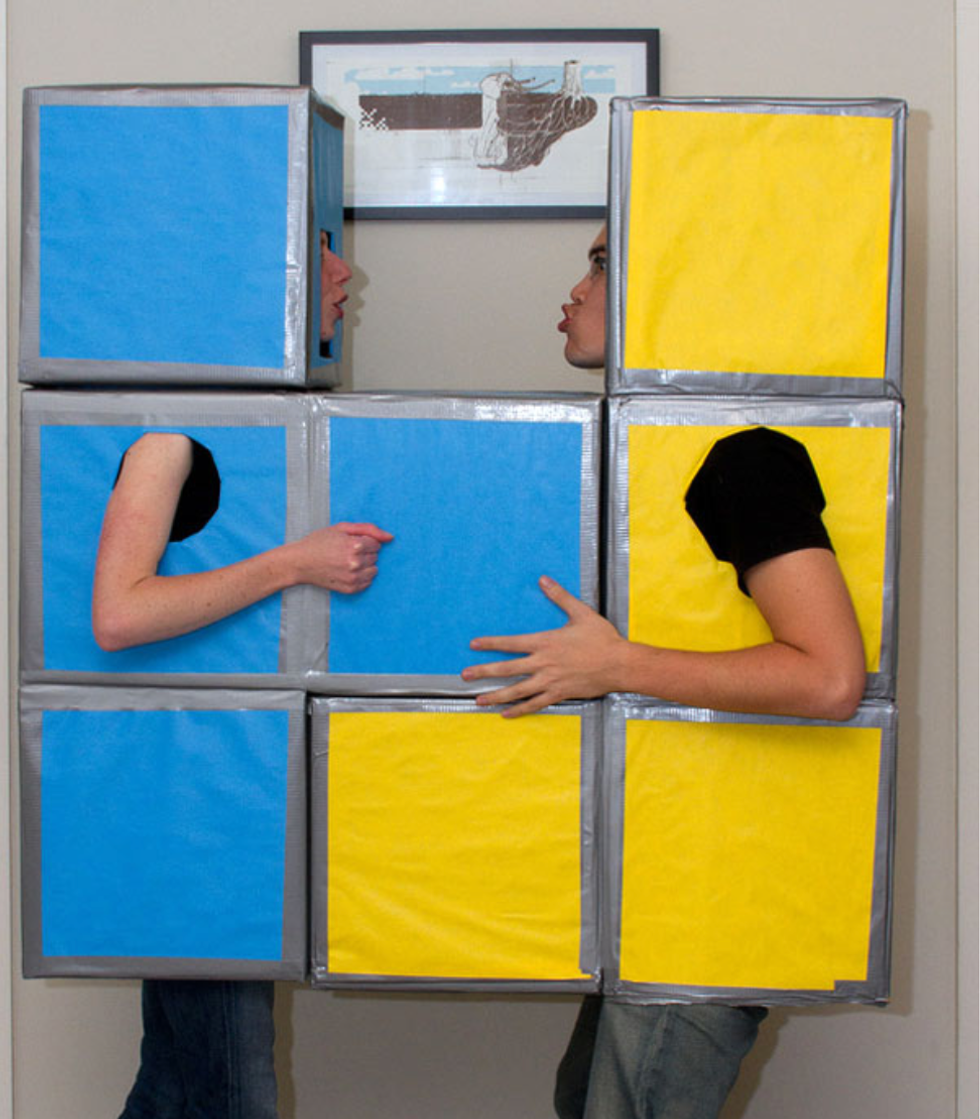 Look at that! It's a perfect fit!
10. Sock'em Bopper Robots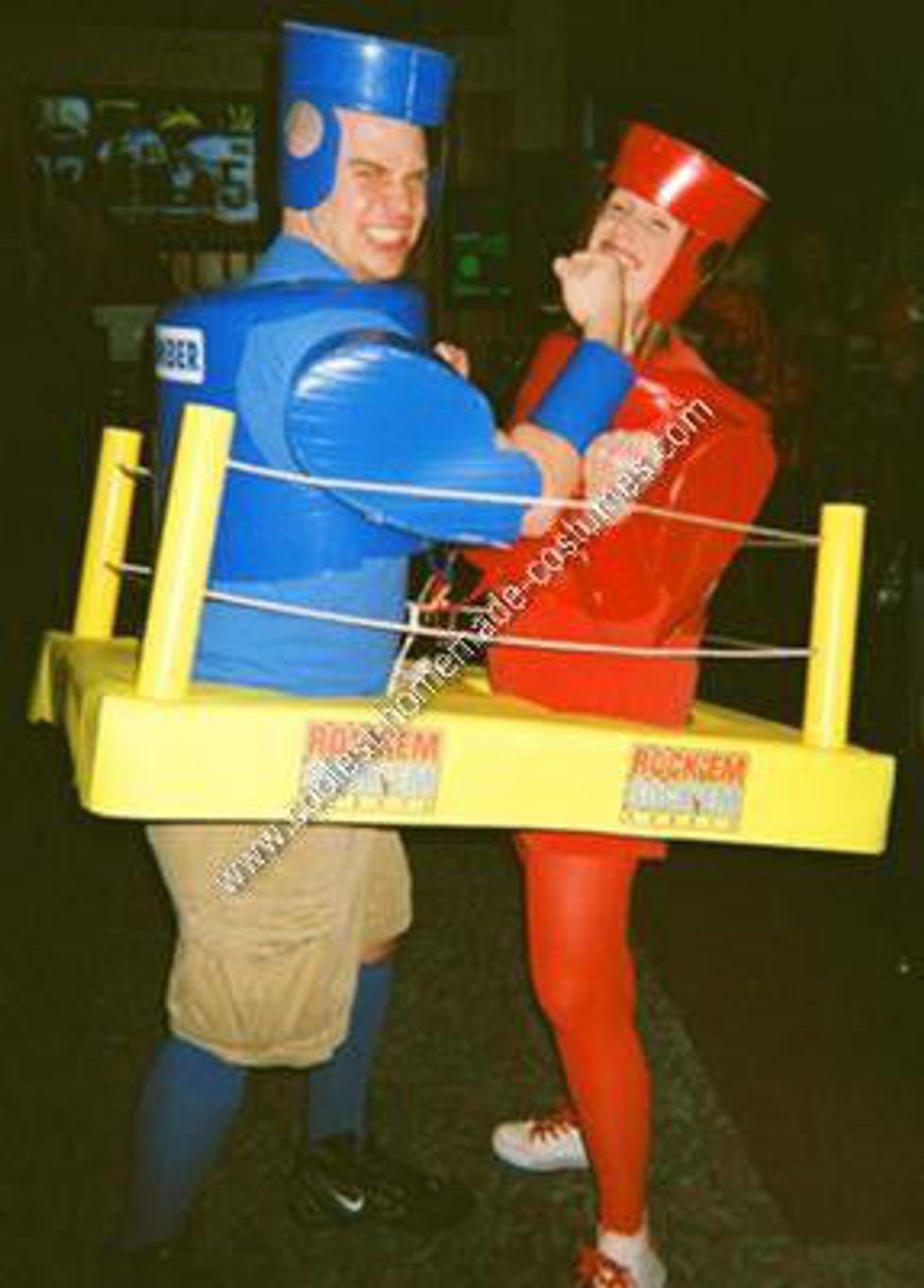 If you're too young to know what this is.. then I'm very sorry for you.