Ed Sheeran is undoubtedly one of the most talented and authentic musical artists of our generation. He's a true artist who really only needs a guitar and microphone to perform to a sell out crowd of thousands of people.
Not only do all of his songs have a great sound that makes you want to listen again and again but they also each have a unique and genuine meaning. Many times, this meaning is love. Ed truly knows how to write a great love song that makes us all want to burst into tears. Whether these tears be happy or sad, his slow and heart-melting songs will have you feeling very emotional.
Although there are MANY more than what's on this list, here are 10 of Ed Sheeran's most amazing and heart-wrenching love songs that will bring anyone to tears:
1. Perfect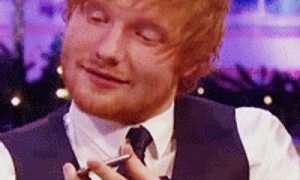 "Perfect" is one of my favorite songs of all time and is LITERALLY going to be number one on my wedding playlist. Everything Ed sings in this song is everything every girl wants to hear. Not only is the song just beautiful to listen to, but the lyrics make all of us want to be in love. We should all be lucky enough to even come close to the kind of love that he's singing about in this song.
2. Kiss Me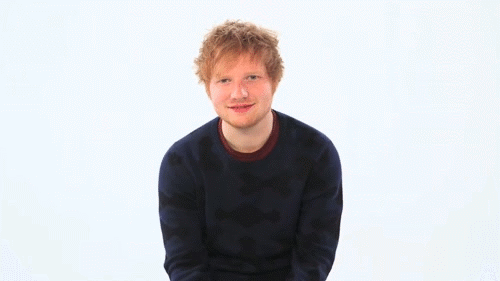 This song is a slower and softer song off of Ed's first album, "+," that came out in 2011. Even back then, he knew just how to sing right to a girl's heart. The song is so simple yet so beautiful. Listened to in the right context, this slow jam will definitely make you shed a tear or two.
3. Thinking Out Loud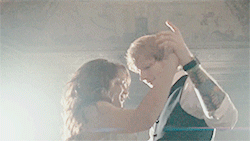 Everyone on earth has probably heard this song by now. No matter how overplayed it was on the radio, this song still tugs at the heart strings. Not to mention, the music video was SO GOOD.
4. Supermarket Flowers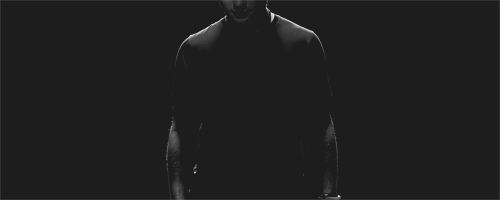 This song, off of Ed's newest album, will actually make you cry real tears. The song was written through the point of view of his mother who lost her own mother (Ed's grandmother). For anyone who has ever experienced loss, this song will help you to understand what an amazing gift it is to have loved another person so much to make it hurt so bad when they're gone.
5. All Of The Stars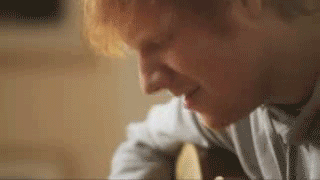 This song immediately makes me cry because it makes me think of the heartbreaking movie "The Fault In Our Stars" which it was featured in. Not only this however, the song is a masterpiece all on its own. When "The Fault In Our Stars" soundtrack first came out, I bought the entire album just so that I could listen to this one song.
6. Give Me Love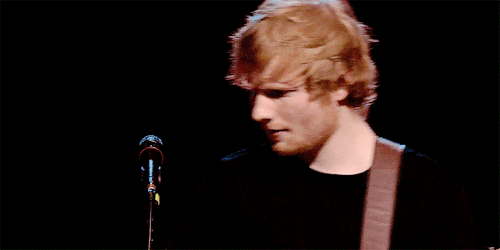 "Give Me Love" is another example of one of Ed's oldies but goodies. This is one of those songs that I could listen to over and over again and never get tired of. I saw Ed perform this song at an outdoor concert, at night, in the rain, and it was one of the most magical moments of my life. Talk about feeling emotional and living in the moment...
7. Happier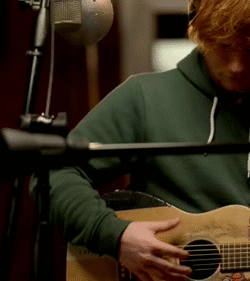 "Happier" is another one of Ed's new songs that will probably hit you really hard if you just went through a break up. It's real, emotional, and will leave you feeling like you just lost a significant other (even if you haven't).
8. One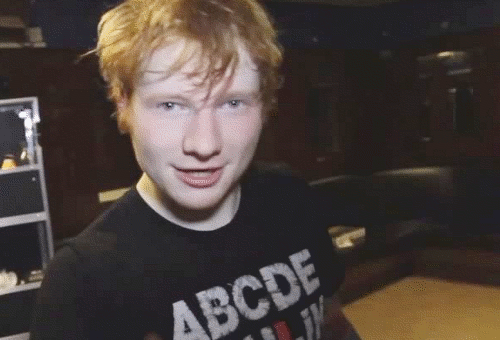 When this song first came out, I fell in love with it the first time I heard it. This is a song that every girl wants their significant other to sing for them and if anyone ever did, there would be tears.
9. Hearts Don't Break Around Here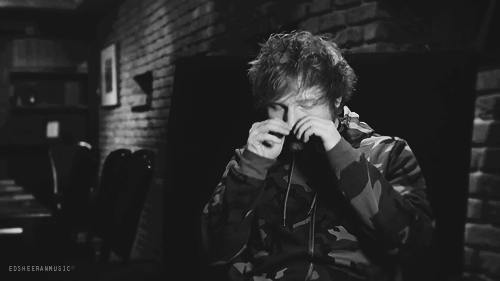 Again, this song is one that will make you wish you were in love. The lyrics and melody all come together in a beautiful way to create a big tear-fest for those of us still single out there.
10. How Would You Feel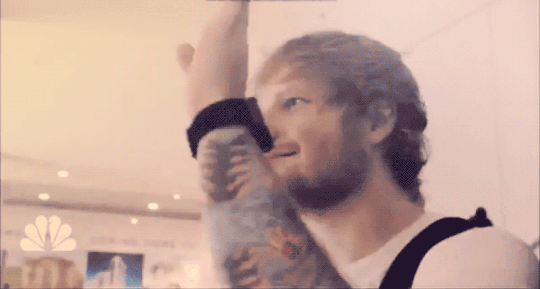 If you listen to this song, you'll know what I'm talking about. How much more single can a song make me feel?
The moral of the story is, Ed Sheeran writes the best love songs ever and has a gross way of making us feel even more single than we already did. Despite this, we love him and listen anyway. Although you may listen to these songs and cry about how alone you are, they also have a way of making you believe in true love and giving us hope for the future. Either way, I encourage you to listen to these songs and to remember the most crucial step: not to forget the tissues.