My name is Becca Steele, and I have a problem. I am a beauty addict, specifically a lipstick junkie.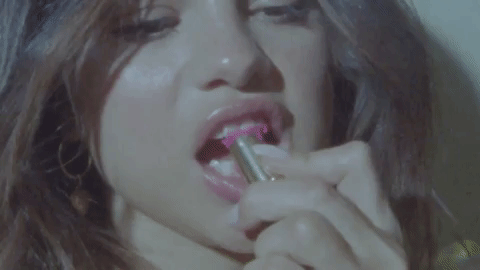 Okay, maybe not Selena extreme, but very close.
My obsession with lipstick was born from my mom always told me I needed to always wear a little something on my lips so I usually had a nice neutral gloss on. My first like nice lipgloss was Sexpot by TooFaced and it was a lip plumping gloss…. oh the mems.
I was also a dancer and in theatre growing up so I learned the importance of making your lips pop on stage. I always adored wearing bright red lipstick during show season but never pursued the looks beyond the stage.
That is, until I got to college. I had the transcendental epiphany that most college kids have: new year, new school and a new me. I wanted to wear lipstick confidently and fashionably. Thus an addiction began, like a phoenix from ashes.
As a loud and proud lipstick junkie I know that there are others out there, hello I follow hella beauty blogs on Youtube and I thought I'd give a little shoutout to 10 things my fellow junkies can relate too.
Confession 1: The price of the lipstick doesn't matter. If it does the job so I can serve the look, it's worth it.

No, I do not mean I am spending hundreds of dollars on one lipstick but I am also not a brand snob and appreciate quality lipsticks over quantity lipstick. Brands and prices aside, a nice lipstick that you can wear confidently is worth it.
Confession 2: I wear lipstick 6/7 days of the week and I have switched colors during the day.
It doesn't matter what I'm doing or where I am going, I will have lipstick on. Trip to the gym, lipstick. Studying in the library, lipstick. Going to the farmer's market, lipstick.
Confession 3: My "me time" is spent watching lipstick swatches as well as trying them on for myself.
I love a good lipstick swatch video. For one thing, you learn a lot about the chemistry of product color and natural body color. By that I mean, not every color is for every skin tone. Take me for example, I can't wear any yellow based colors like oranges or reds that have that yellow tone. Peach shades and different variations of pink are always tricky for me.
Confession 4: When people ask me for help finding colors, my heart skips a beat.
There is nothing like putting on a fresh lipstick and feeling confident in your own skin. To be able to help others feel that way makes me even happier. I live for helping my friends, family and sometimes strangers (it's happened twice) find what they've always been looking for.
Confession 5: New releases of lipsticks are the equivalent to the joy of Christmas or my birthday.
It feels like Christmas every time a makeup brand launches a new collection, colors, or formula. Currently, Kylie Cosmetics is always droppin' new shades on us, Jeffree Star dropped a collection of stunning colors for the holidays as well as his Star Family Box set and Rihanna's Fenty Beauty Line is dropping hella colors this December.
Confession 6: I would totally get lip fillers if it made my lipstick look better.
Truthfully if it meant that my lipstick would look even more poppin' I would totally get a little lip filler done. Currently, I am satisfied with the look of my lips and also my bank account can't support that kind of surgery/upkeep. Look out Kylie there could be a new sheriff in town.
Confession 7: I'm on that Ulta Reward Points and that Sephora VIB game.
A true junkie can't resist the ability to gain points, get deals and be in on what's happening/what is to come. Sometimes you get what you need at Ulta sometimes you get it Sephora. I've had fantastic finds in both.
Confession 8: Kissing is a hassle for lipstick, not the other way around.
Still in search for the kissable lipstick that doesn't move or stain the guy that I'm kissing (they aren't a huge fan of that). But sometimes you have to make a sacrifice and if the lipstick must be ruined, then so be it.
Confession 9: Sometimes you have to buy a lipstick simply because it is cool. You might wear it once but still, you HAVE to have it.

Literally, there are so many adventurous colors out there that sometimes you just have to buy them. Jeffree Star has literally created so many interesting ones including one that is a pure gold color called "First Class" and a gorgeous teal color called "Mermaid Blood". These colors are stunning and I want them just to have them.
Confession 10: There is power in a well lined Cupid's Bow.

The Cupid's Bow is the main focal point of the lips. If you hit the mark on your cupid's bow it will not matter what lip you are wearing it will be poppin' and you will serve looks. Be gracious when you line it you can always extend them to give an illusion of a deeper bow or a bigger top lip.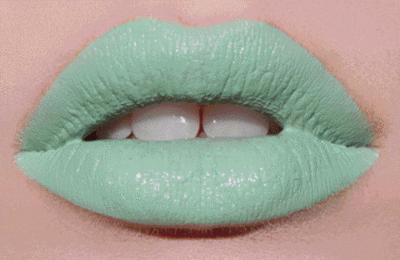 Cover Image Credit: Becca Steele