I will be the first to admit that during the school year things are a little too hectic for me to ever find time to just pick up a book (other than a textbook) and simply read for fun. But every year, summer rolls around and I am suddenly on the quest to hunt down the perfect book to carry in my beach bag. After walking around the book store for probably too long, I have finally compiled a list of go-to summer reads that are all definitely on the top of my list to read this summer.
Below, you will find a list of books, along with the descriptions found on the back of the book (since I haven't exactly read them myself yet). Also, many of these books have been made into movies, or there are plans in the works for them to be adapted for the big screen in the near future (which I always think is pretty cool!).
1. "Me Before You"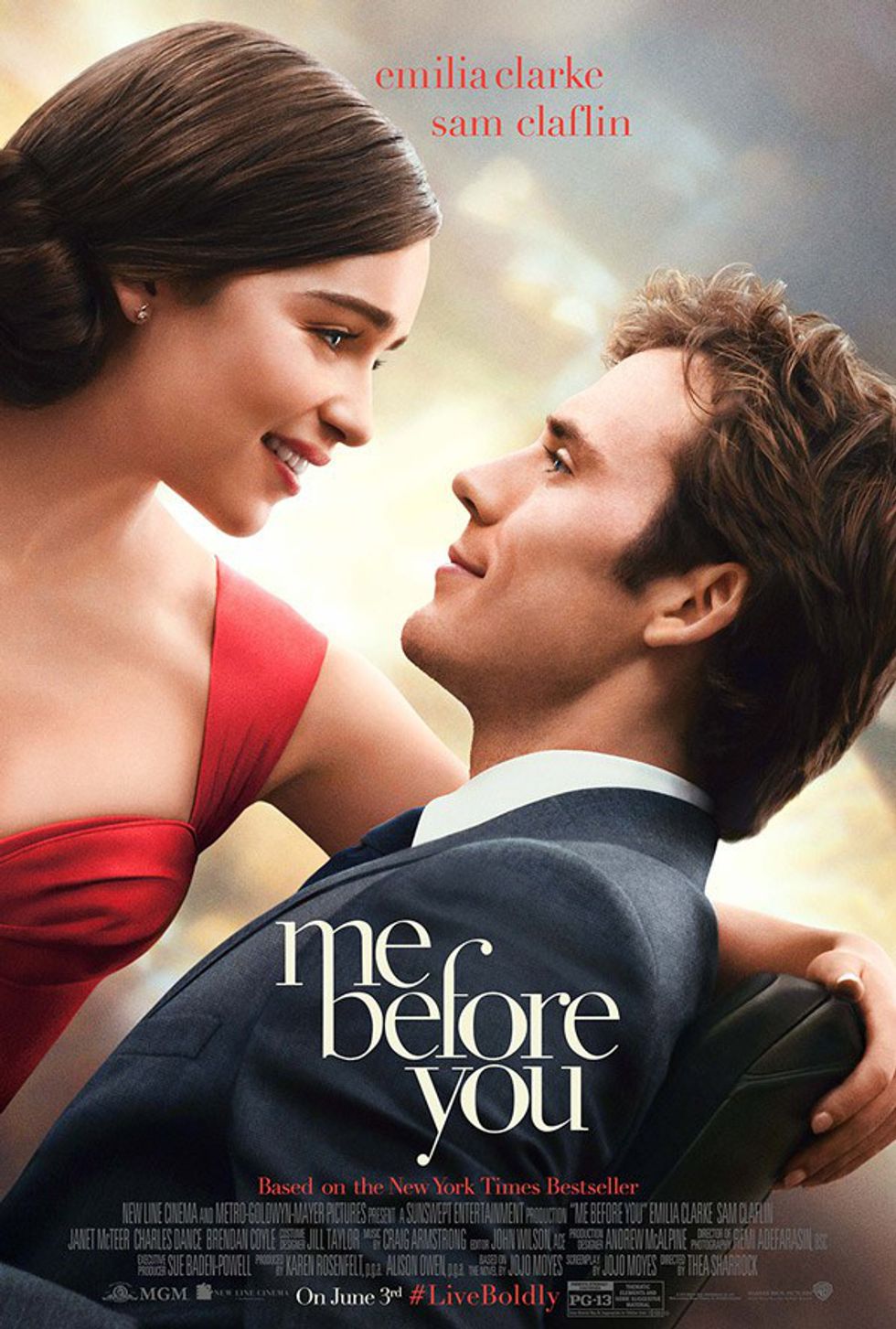 "They had nothing in common until love gave them everything to lose.

Louisa Clark is an ordinary girl living an exceedingly ordinary life -- steady boyfriend, close family -- who has barely been farther afield than their tiny village. She takes a badly needed job working for ex–Master of the Universe Will Traynor, who is wheelchair bound after an accident. Will has always lived a huge life -- big deals, extreme sports, worldwide travel -- and now he's pretty sure he cannot live the way he is.

Will is acerbic, moody, bossy, but Lou refuses to treat him with kid gloves, and soon his happiness means more to her than she expected. When she learns that Will has shocking plans of his own, she sets out to show him that life is still worth living."
2. "The Girl on the Train"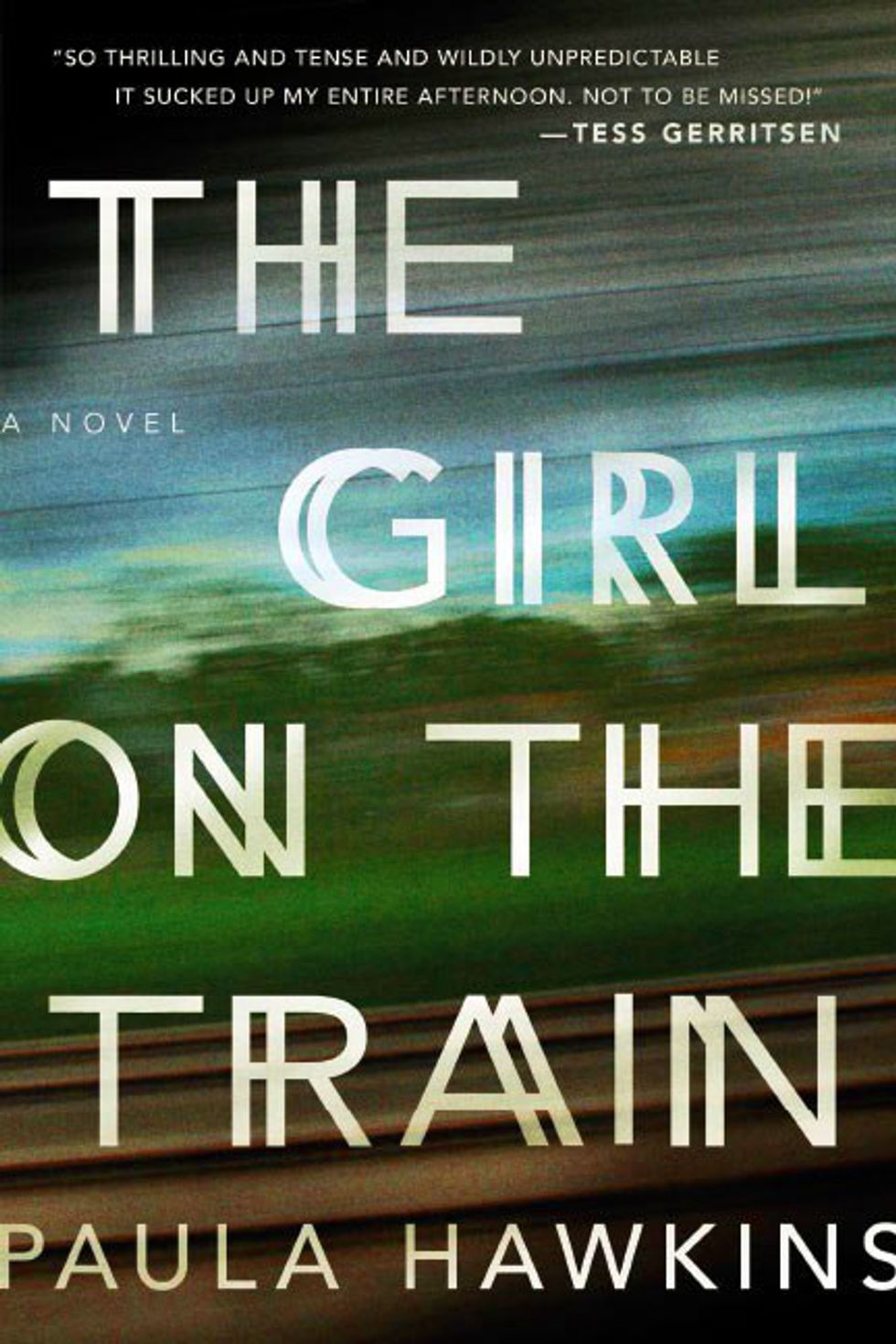 "Every day the same.

Rachel takes the same commuter train every morning and night. Every day she rattles down the track, flashes past a stretch of cozy suburban homes, and stops at the signal that allows her to daily watch the same couple breakfasting on their deck. She's even started to feel like she knows them. Jess and Jason, she calls them. Their life, as she sees it, is perfect. Not unlike the life she recently lost.
Until today. And then she sees something shocking. It's only a minute until the train moves on, but it's enough. Now everything's changed. Unable to keep it to herself, Rachel goes to the police. But is she really as unreliable as they say? Soon she is deeply entangled not only in the investigation but in the lives of everyone involved. Has she done more harm than good?"

3. "Here's To Us"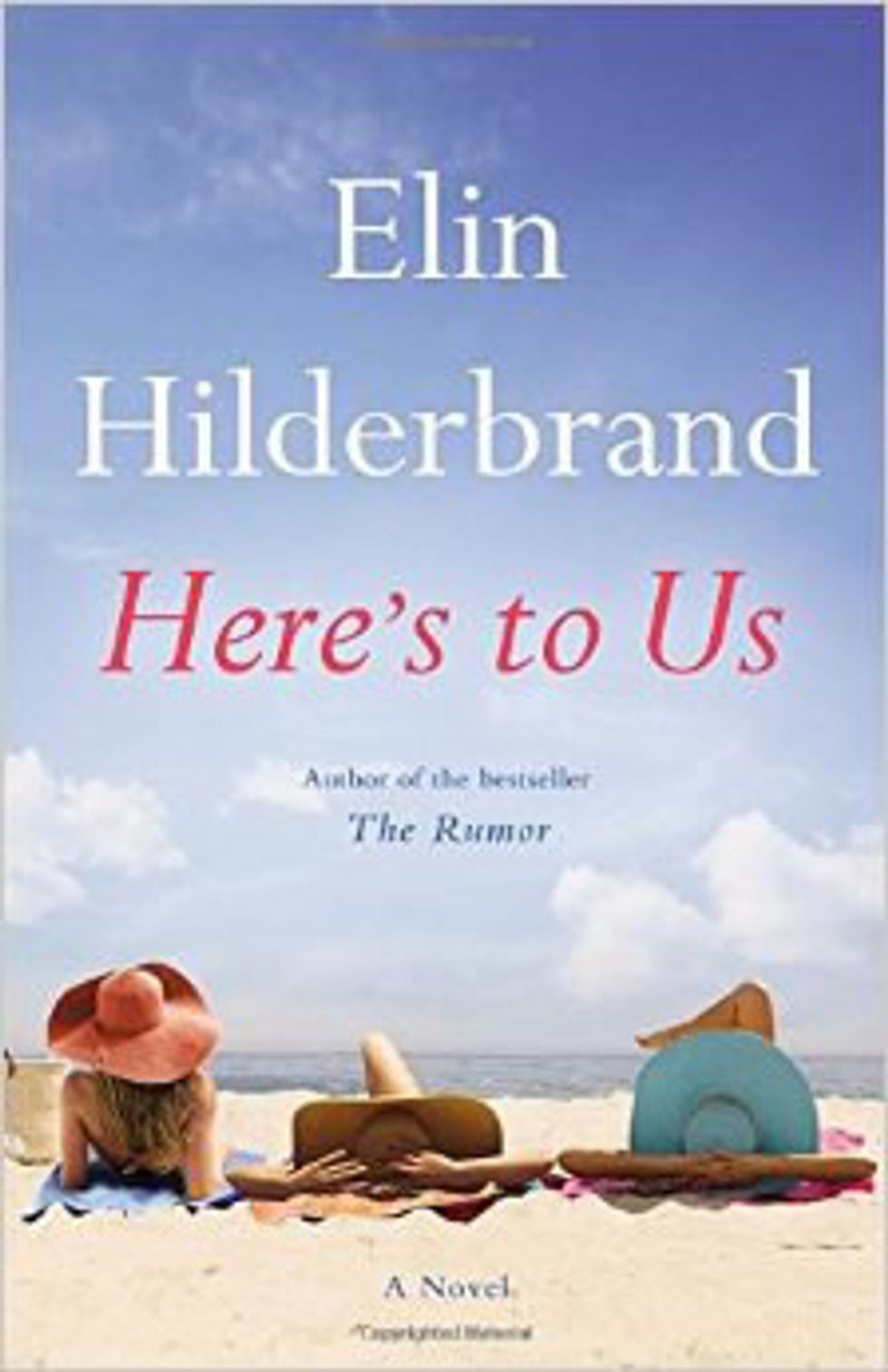 "Laurel Thorpe, Belinda Rowe, and Scarlett Oliver share only two things; a love for the man they all married, Deacon Thorpe -- a celebrity chef with an insatiable appetite for life and a passionate dislike of one another. All three are remarkable, spirited women, but they couldn't be more different. Laurel: Deacon's high school sweetheart and an effortlessly beautiful social worker; Belinda: a high-maintenance Hollywood diva; and Scarlett: a sexy southern belle floating by on her family money and her fabulous looks. They've established a delicate understanding over the years -- they avoid each other at all costs.

But their fragile detente threatens to come crashing down after Deacon's tragic death on his favorite place on earth: a ramshackle Nantucket summer cottage. Deacon's final wish was for his makeshift family to assemble on his beloved Nantucket to say good-bye. Begrudgingly, Laurel, Belinda, and Scarlett gather on the island as once again, as in each of their marriages, they're left to pick up Deacon's mess. Now they're trapped in the crowded cottage where they all made their own memories -- a house that they now share in more ways than one -- along with the children they raised with Deacon, and his best friend. Laurel, Belinda, and Scarlett each had an unbreakable bond with Deacon, and they all have secrets to hide.
Before the weekend is over, there are enough accusations, lies, tears, and drama to turn even the best of friends -- let alone three women who married the same man -- into adversaries. As his unlikely family says goodbye to the man who brought them together, for better or worse, will they be able to put aside their differences long enough to raise a glass in Deacon's honor?"
4. Anthropology of an American Girl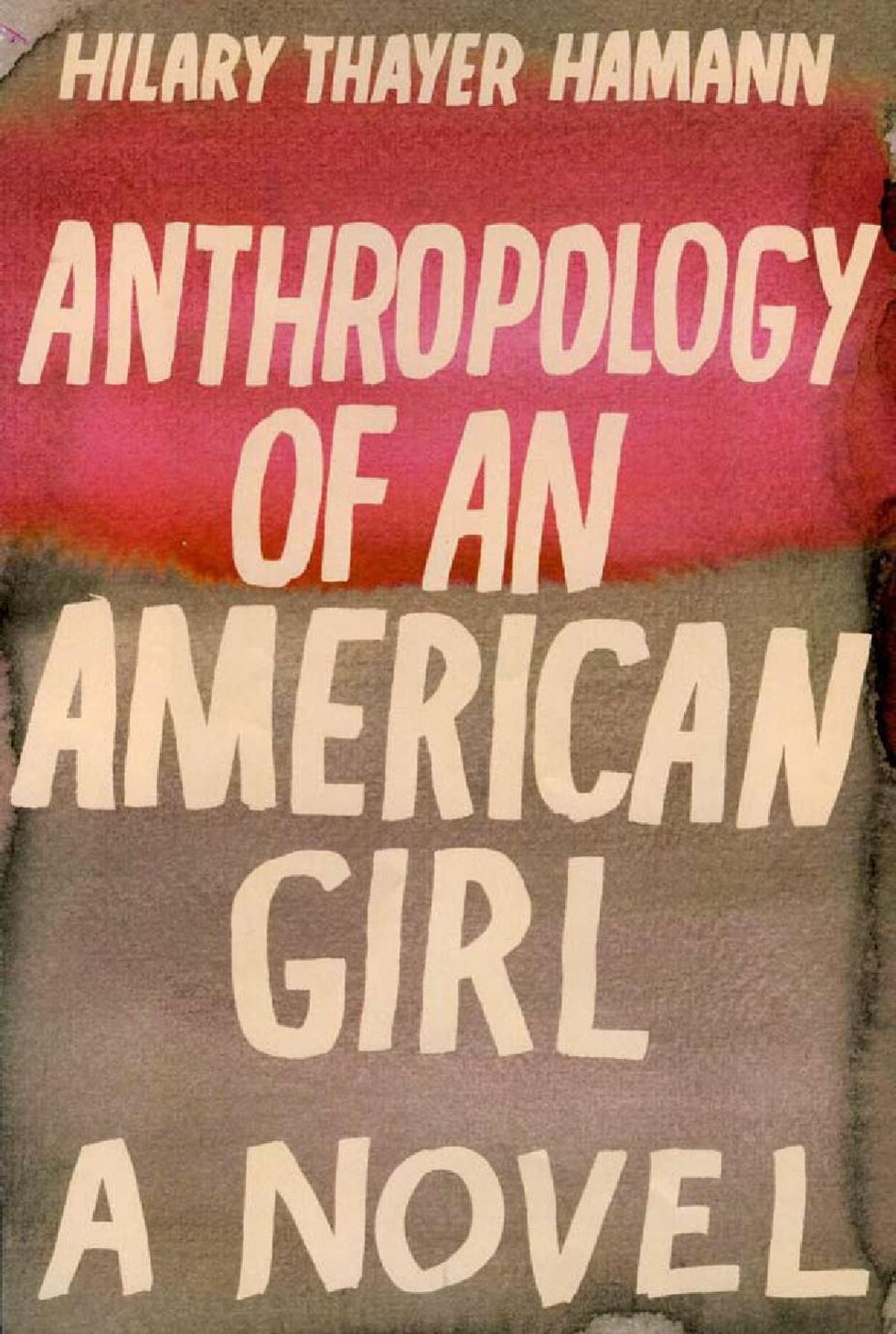 "Self-published in 2003, Hilary Thayer Hamann's 'Anthropology of an American Girl' touched a nerve among readers, who identified with the sexual and intellectual awakening of its heroine, a young woman on the brink of adulthood. A moving depiction of the transformative power of first love, Hamann's first novel follows Eveline Auerbach from her high school years in East Hampton, New York, in the 1970s through her early adulthood in the moneyed, high-pressured Manhattan of the 1980s.

Centering on Evie's fragile relationship with her family and her thwarted love affair with Harrison Rourke, a professional boxer, the novel is both a love story and an exploration of the difficulty of finding one's place in the world. As Evie surrenders to the dazzling emotional highs of love and the crippling loneliness of heartbreak, she strives to reconcile her identity with the constraints that all relationships—whether those familial or romantic, uplifting to the spirit or quietly detrimental—inherently place on us. Though she stumbles and strains against social conventions, Evie remains a strong yet sensitive observer of the world around her, often finding beauty and meaning in unexpected places."
5. The Art of Racing in the Rain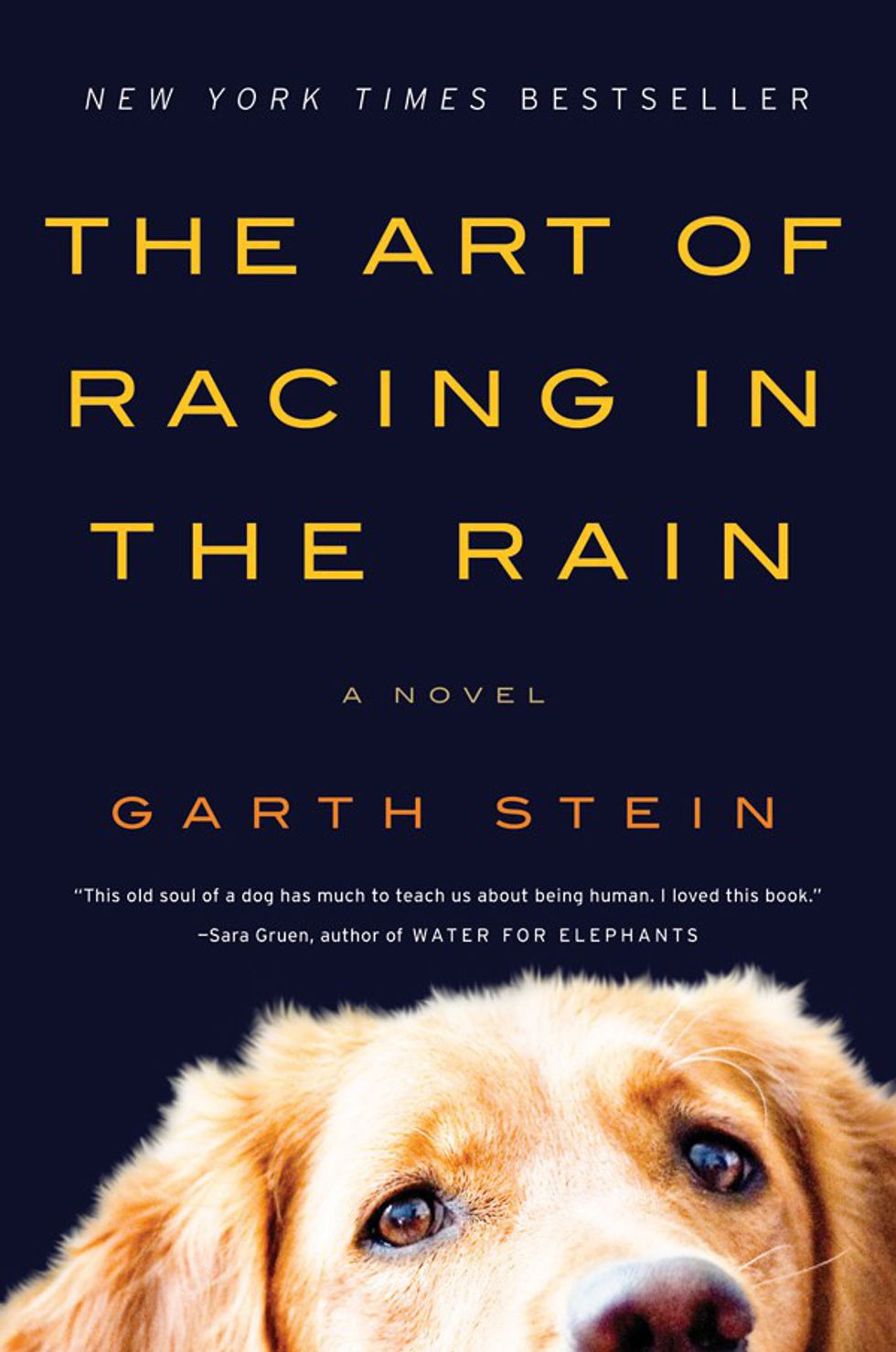 "Have you ever wondered what your dog is thinking?
Meet one funny dog—Enzo, the lovable mutt who tells this story. Enzo knows he is different from other dogs: most dogs love to chase cars, but Enzo longs to race them. He learns about racing and the world around him by watching TV and by listening to the words of his best friend, Denny, an up-and-coming race car driver, and his daughter, Zoë, his constant companion. Enzo finds that life is just like being on the racetrack—it isn't simply about going fast. And, applying the rules of racing to his world, Enzo takes on his family's challenges and emerges a hero. In the end, Enzo holds in his heart the dream that Denny will go on to be a racing champion with his daughter by his side. For theirs is an extraordinary friendship—one that reminds us all to celebrate the triumph of the human (and canine) spirit."
6. The Light Between Oceans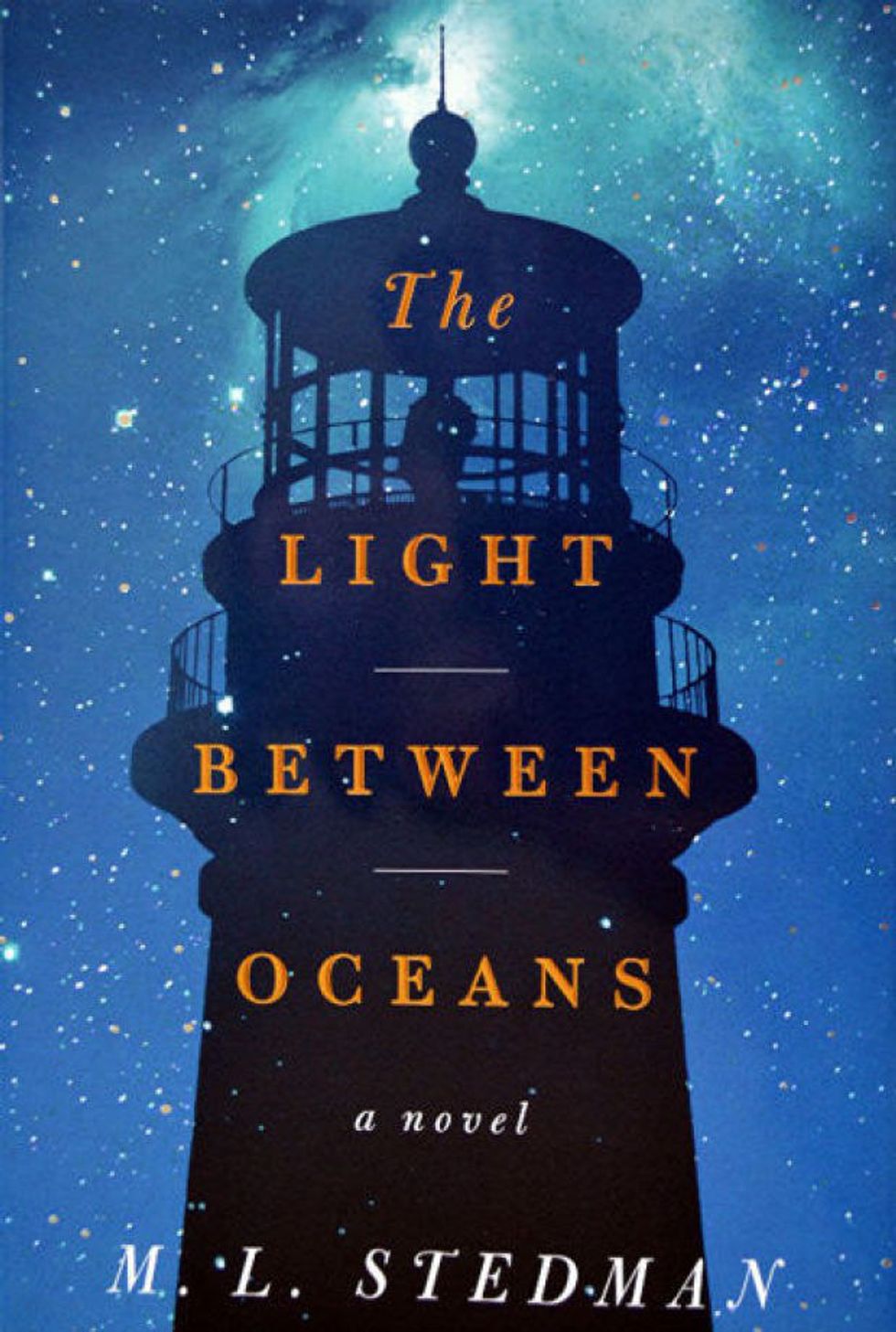 "The years-long New York Times bestseller and major motion picture from Spielberg's Dreamworks is "irresistible…seductive…with a high concept plot that keeps you riveted from the first page" (O, The Oprah Magazine).

After four harrowing years on the Western Front, Tom Sherbourne returns to Australia and takes a job as the lighthouse keeper on Janus Rock, nearly half a day's journey from the coast. To this isolated island, where the supply boat comes once a season, Tom brings a young, bold, and loving wife, Isabel. Years later, after two miscarriages and one stillbirth, the grieving Isabel hears a baby's cries on the wind. A boat has washed up onshore carrying a dead man and a living baby.

Tom, who keeps meticulous records and whose moral principles have withstood a horrific war, wants to report the man and infant immediately. But Isabel insists the baby is a "gift from God," and against Tom's judgment, they claim her as their own and name her Lucy. When she is two, Tom and Isabel return to the mainland and are reminded that there are other people in the world. Their choice has devastated one of them."
7. Were'd You Go, Bernadette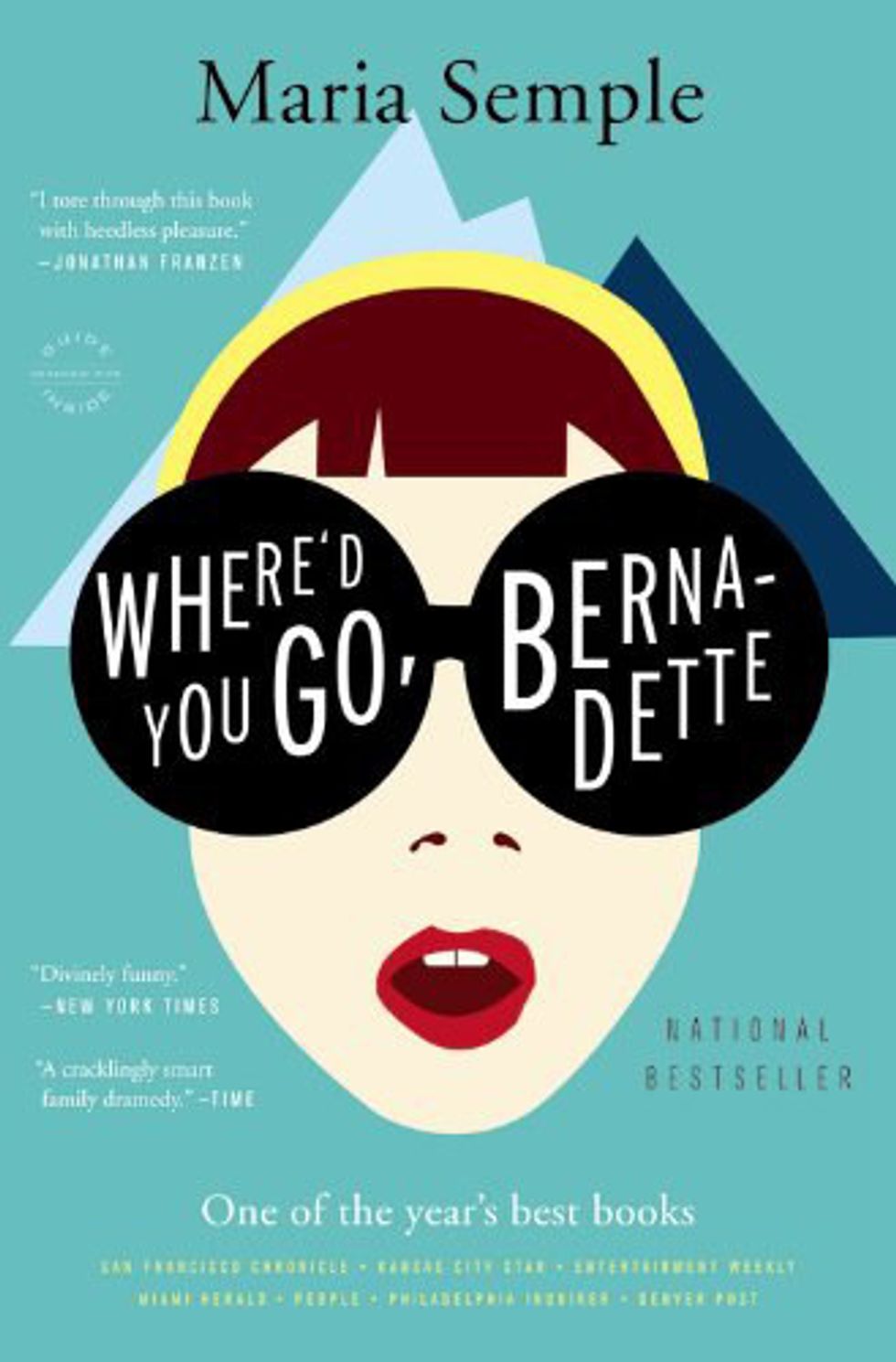 "Bernadette Fox is notorious. To her Microsoft-guru husband, she's a fearlessly opinionated partner; to fellow private-school mothers in Seattle, she's a disgrace; to design mavens, she's a revolutionary architect, and to 15-year-old Bee, she is a best friend and, simply, Mom.

Then Bernadette disappears. It began when Bee aced her report card and claimed her promised reward: a family trip to Antarctica. But Bernadette's intensifying allergy to Seattle--and people in general--has made her so agoraphobic that a virtual assistant in India now runs her most basic errands. A trip to the end of the earth is problematic.

To find her mother, Bee compiles email messages, official documents, secret correspondence--creating a compulsively readable and touching novel about misplaced genius and a mother and daughter's role in an absurd world."
8. The Nightingale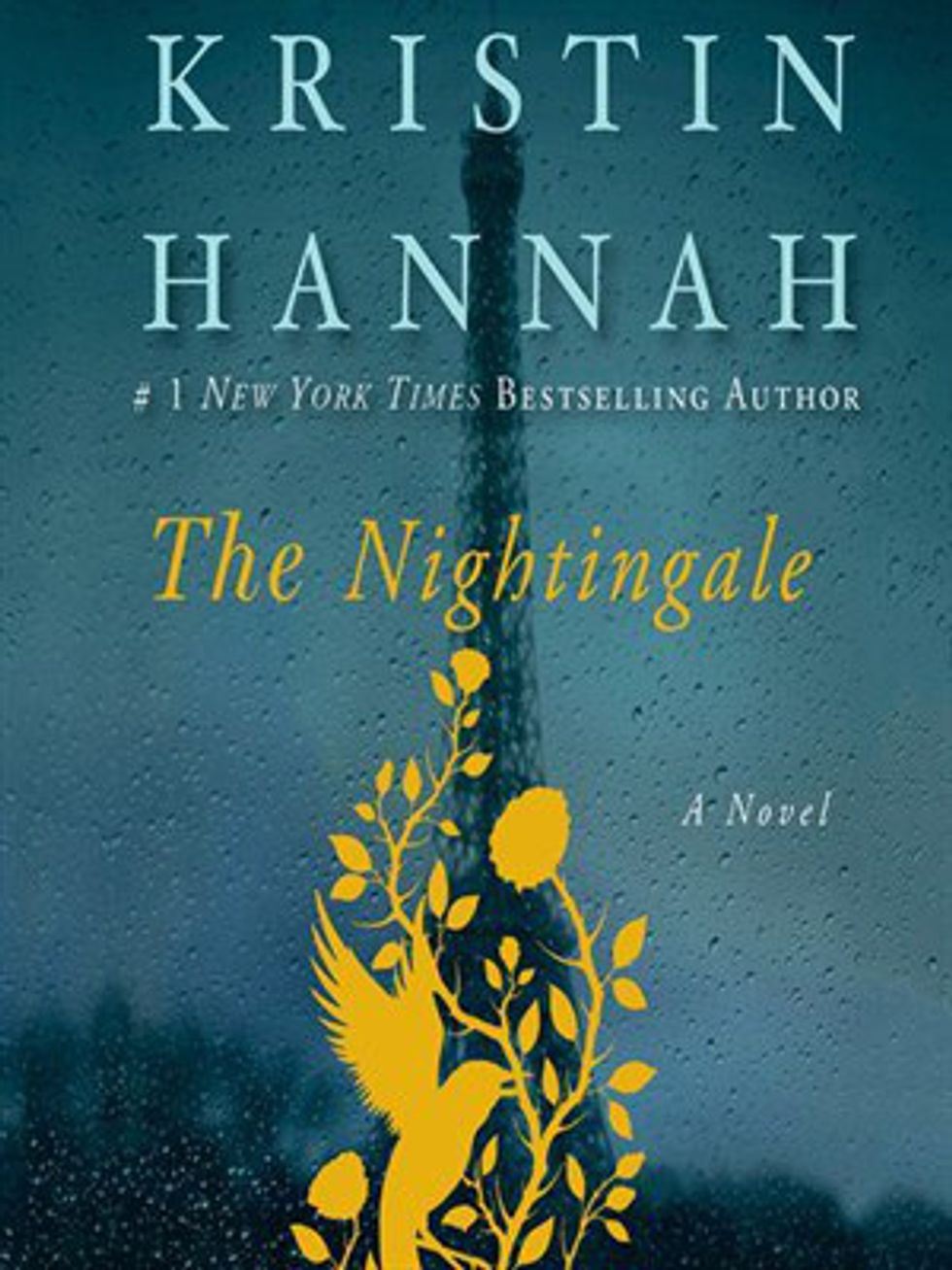 "In love we find out who we want to be.
In war we find out who we are.
FRANCE, 1939
In the quiet village of Carriveau, Vianne Mauriac says goodbye to her husband, Antoine, as he heads for the Front. She doesn't believe that the Nazis will invade France … but invade they do, in droves of marching soldiers, in caravans of trucks and tanks, in planes that fill the skies and drop bombs upon the innocent. When a German captain requisitions Vianne's home, she and her daughter must live with the enemy or lose everything. Without food or money or hope, as danger escalates all around them, she is forced to make one impossible choice after another to keep her family alive.
Vianne's sister, Isabelle, is a rebellious eighteen-year-old girl, searching for purpose with all the reckless passion of youth. While thousands of Parisians march into the unknown terrors of war, she meets Gäetan, a partisan who believes the French can fight the Nazis from within France, and she falls in love as only the young can … completely. But when he betrays her, Isabelle joins the Resistance and never looks back, risking her life time and again to save others.
With courage, grace and powerful insight, bestselling author Kristin Hannah captures the epic panorama of WWII and illuminates an intimate part of history seldom seen: the women's war. The Nightingale tells the stories of two sisters, separated by years and experience, by ideals, passion and circumstance, each embarking on her own dangerous path toward survival, love, and freedom in German-occupied, war-torn France--a heartbreakingly beautiful novel that celebrates the resilience of the human spirit and the durability of women. It is a novel for everyone, a novel for a lifetime."
9. Gone Girl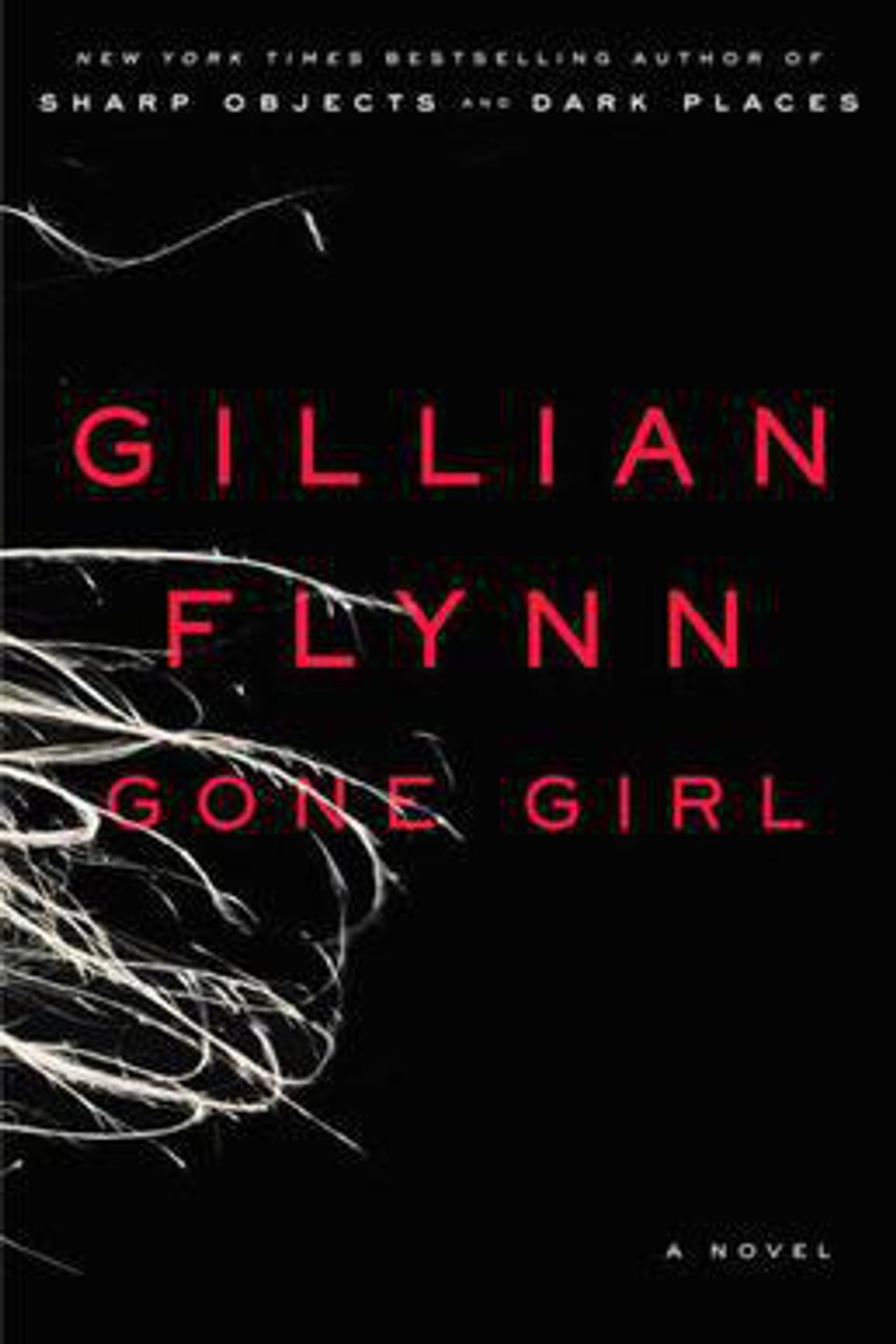 "On a warm summer morning in North Carthage, Missouri, it is Nick and Amy Dunne's fifth wedding anniversary. Presents are being wrapped and reservations are being made when Nick's clever and beautiful wife disappears. Husband-of-the-Year Nick isn't doing himself any favors with cringe-worthy daydreams about the slope and shape of his wife's head, but passages from Amy's diary reveal the alpha-girl perfectionist could have put anyone dangerously on edge. Under mounting pressure from the police and the media—as well as Amy's fiercely doting parents—the town golden boy parades an endless series of lies, deceits, and inappropriate behavior. Nick is oddly evasive, and he's definitely bitter—but is he really a killer? "
10. All the Light We Can Not See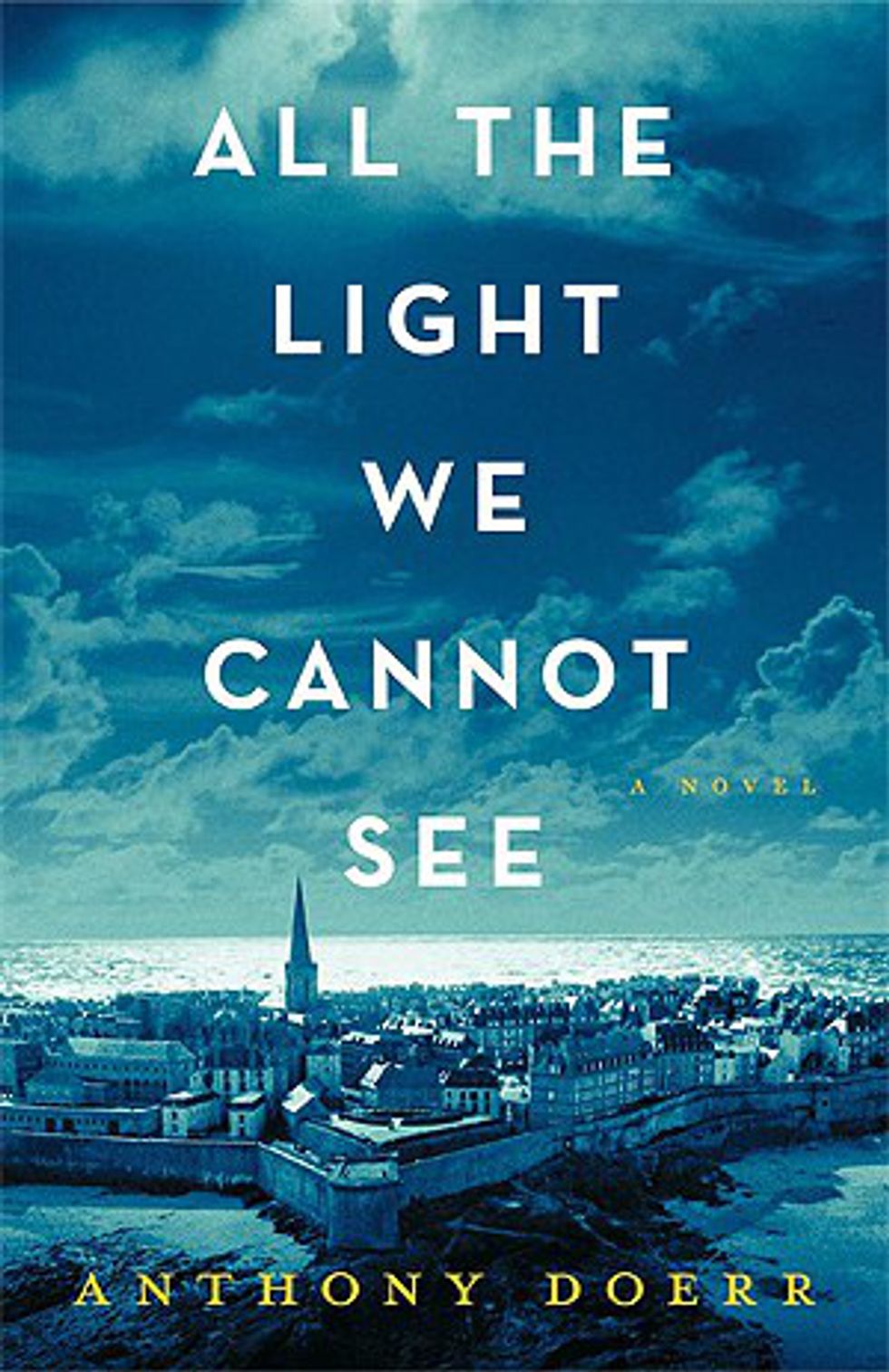 "From the highly acclaimed, multiple award-winning Anthony Doerr, the beautiful, stunningly ambitious instant New York Times bestseller about a blind French girl and a German boy whose paths collide in occupied France as both try to survive the devastation of World War II.

Marie-Laure lives with her father in Paris near the Museum of Natural History, where he works as the master of its thousands of locks. When she is six, Marie-Laure goes blind and her father builds a perfect miniature of their neighborhood so she can memorize it by touch and navigate her way home. When she is twelve, the Nazis occupy Paris and father and daughter flee to the walled citadel of Saint-Malo, where Marie-Laure's reclusive great-uncle lives in a tall house by the sea. With them they carry what might be the museum's most valuable and dangerous jewel.

In a mining town in Germany, the orphan Werner grows up with his younger sister, enchanted by a crude radio they find. Werner becomes an expert at building and fixing these crucial new instruments, a talent that wins him a place at a brutal academy for Hitler Youth, then a special assignment to track the resistance. More and more aware of the human cost of his intelligence, Werner travels through the heart of the war and, finally, into Saint-Malo, where his story and Marie-Laure's converge."
So I hope these books peaked your interest as much as they did mine. So now the only thing left t do is kick back in the beach chair and begin your next adventure into a new book. So read on my friends. Read on.