Zaha Hadid, renowned Iraqi architect and the first female recipient of the Pritzker Prize, passed away last Thursday, yet her insight and artistry are immortalized through the visually striking and enduring constructions she has created around the world. In particular, her unique style of flowing curves have found its way into Chinese architecture during China's great construction boom; through these venues now populated by office workers, performers, shoppers—ordinary people like you and me—Hadid's architectural and artistic legacy continues to thrive, sometimes in the most unimaginable of all places.
1. Guangzhou Opera House
Guangzhou, Guangdong Province, China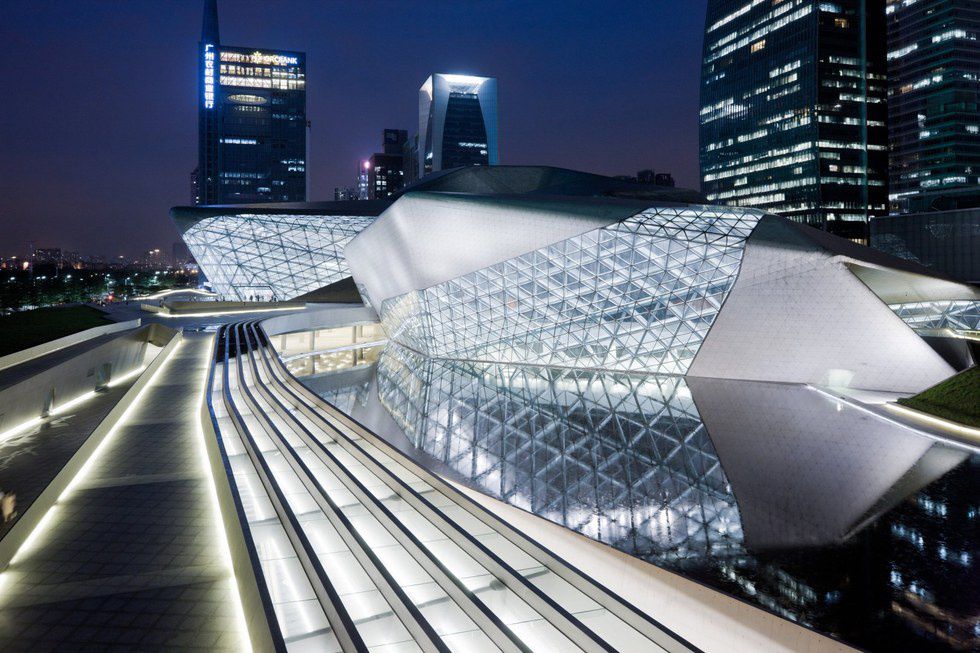 Hadid's entry, "double pebble," for a 2002 architectural competition was selected to be the design for what would be one of the largest performing centers in China, and construction began three years later. Overlooking the Pearl River, its freestanding concrete auditorium set with an exposed the granite and glass-clad steel frame took over five years to build. The design also stresses accessibility and connection to the public, manifested through its river promenade and open docks.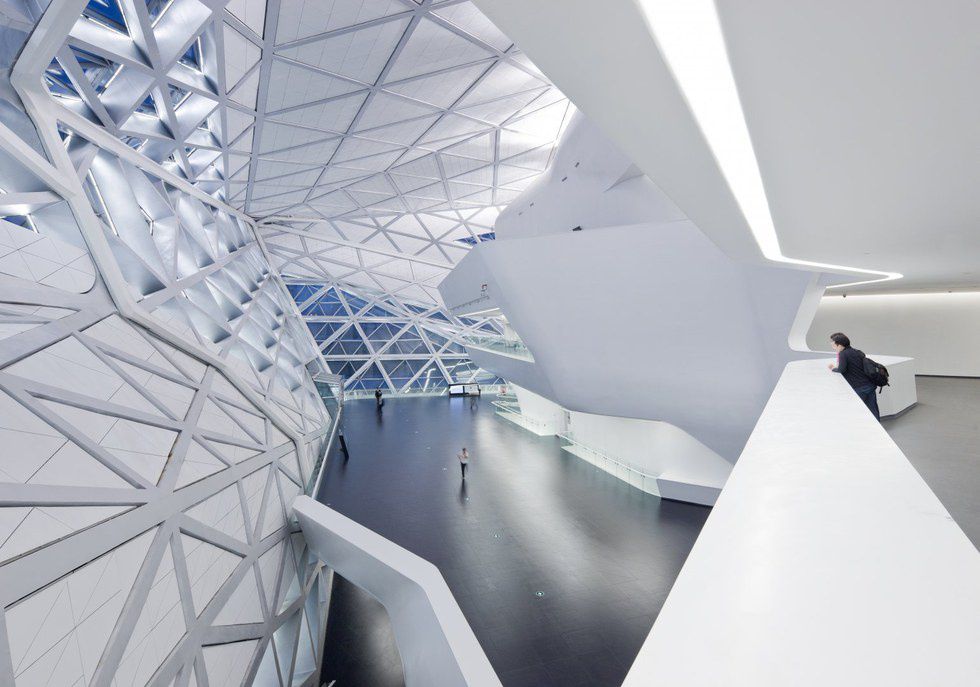 Staying true to the philosophy behind its design, Guangzhou Opera House would later be one of the most accepting and avant-garde theaters in China; in May 2010 American filmmaker Shahar Stroh directed the premiere production of the opera house: Puccini's opera Turandot, which had in previous years been a controversial opera in China.
2. Sky Soho
Shanghai, China

Labeled "a profound and impressive visual treat," Sky Soho features Hadid's trademark streamlined, dynamic structure. Consisting of 12 buildings effortlessly connected by 16 bridges into a network of spaces, its drop from the twelfth floor to the sunken garden resembles the cliffs of natural canyons. Perhaps most striking is its sunken garden, which features footpaths, bike lanes, shops and restaurants, and serve as a community hub for office workers and residents in the area.
3. Wangjing Soho
Beijing, China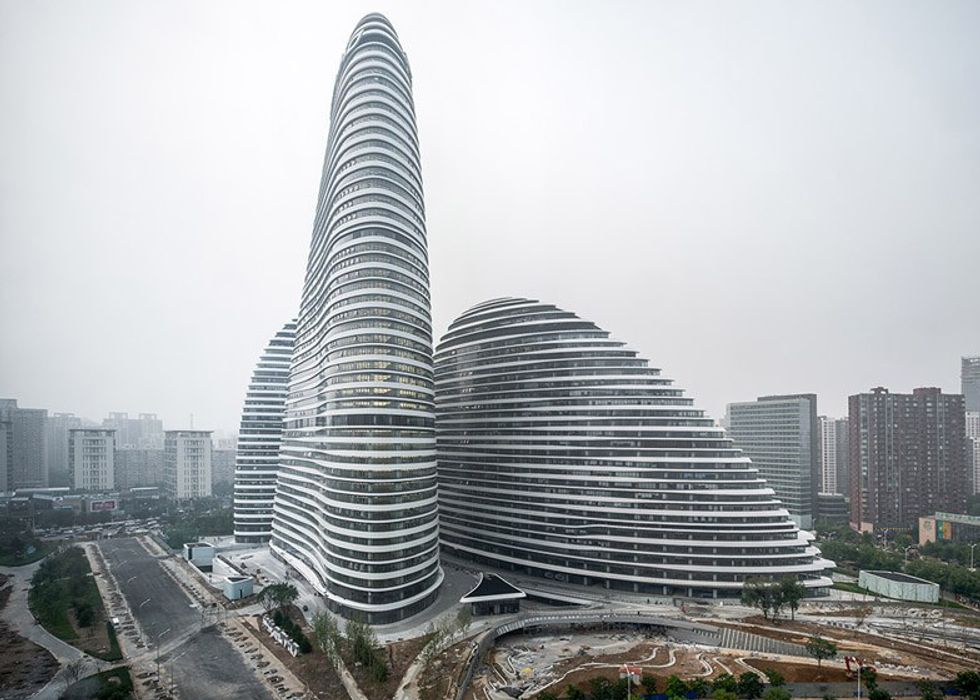 Zaha Hadid described it as three dynamic "mountains" or fish-like forms that aim to coalesce the neighboring community. The towers' curvilinear form continuously transforms, yet is always elegant and fluid. The exterior skin of the towers are flowing, shimmering ribbons of aluminum and glass that continuously wrap and twirl. The dynamic forms capture the simmering energy of the Wangjing area, a lively, diverse and innovative immigrants' hub in Beijing.
4. Galaxy Soho
Beijing, China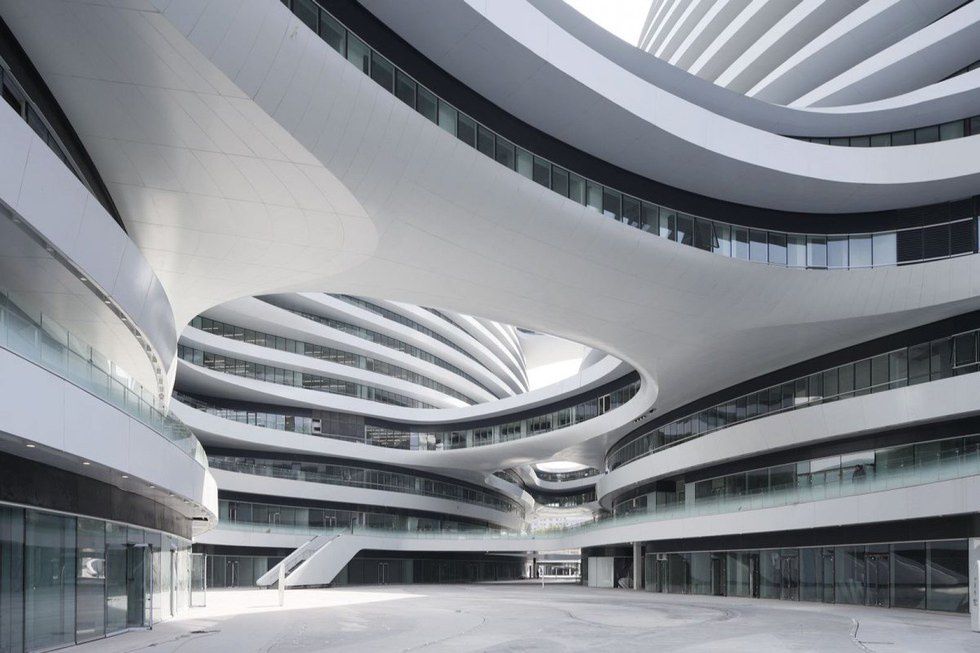 Hadid pays tribute to the Beijing Courtyard (Siheyuan) architectural tradition in this modern interpretation; recreating the inclusiveness and homeliness of the Beijing courtyards, Hadid designs a complex of shops and offices that is supposed to be "immersive and enveloping."

5. Changsha Meixihu International Culture and Arts Center
Changsha, Hunan Province, China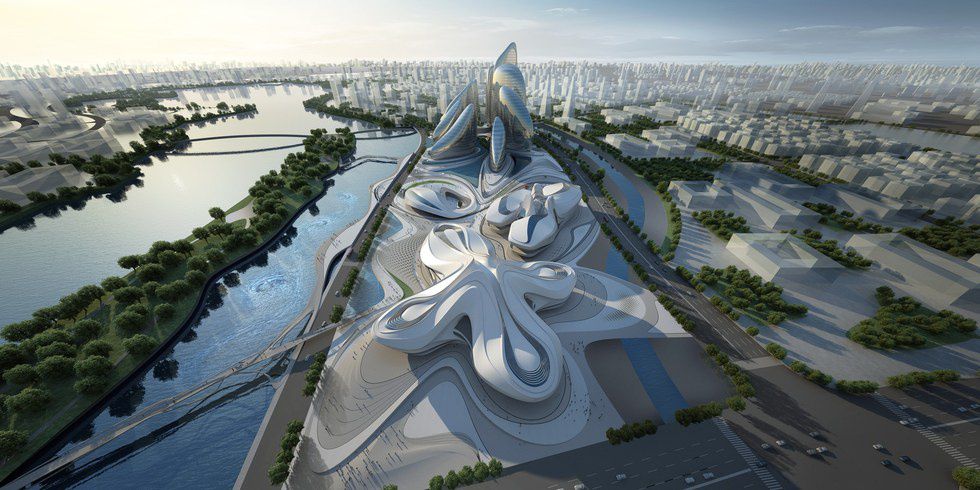 Currently under construction, the Culture and Arts Center will be one of the few modernist architectural constructions in this historical provincial capital. Similar to the Guangzhou Opera House, it is seated next to a flowing river and features flower-like hubs that will serve as community spaces.
6. City of Dreams Hotel Tower
Macau SAR, China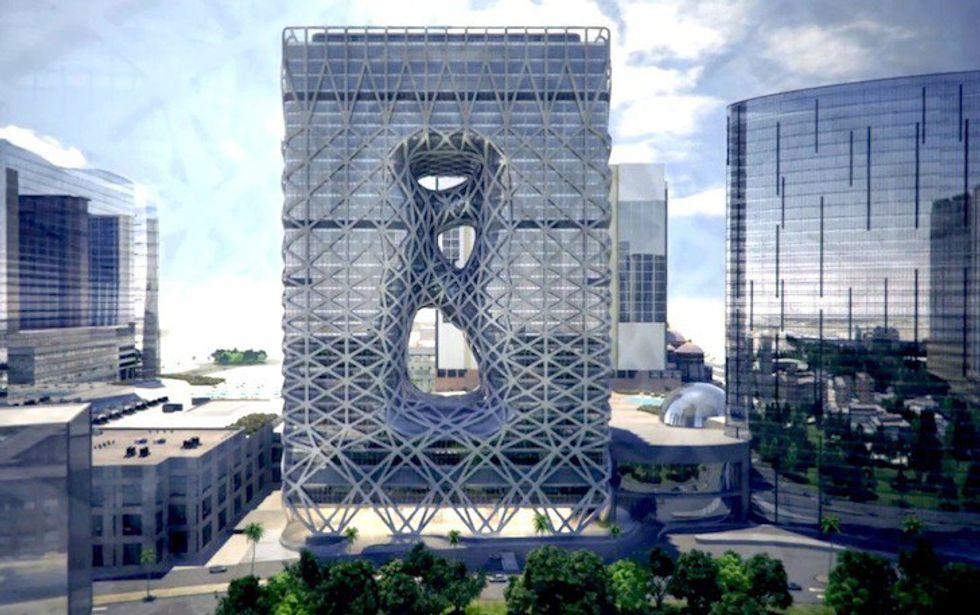 Featuring an insanely complex criss-crossing network of wires and mesh, this is comparable in ambition to Beijing's Bird's Nest Stadium. Currently under construction, it is expected to be completed in 2017, standing unique alongside Macau's more traditional Portuguese architecture.

7. The Peak Project
Kowloon, Hong Kong SAR, China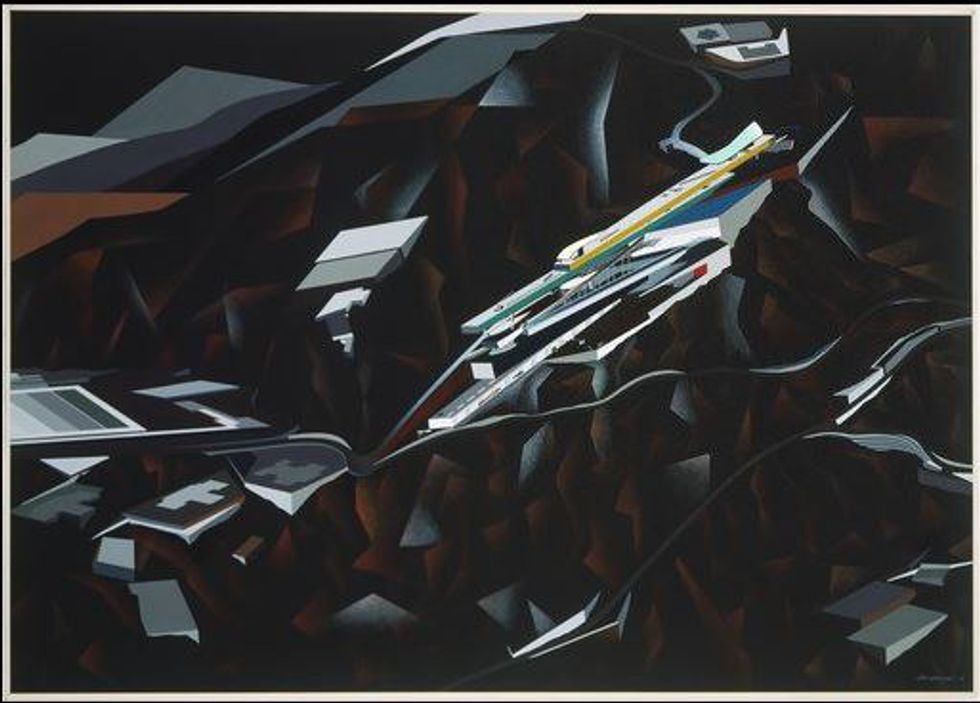 This project by Hadid, whose work has been called "deconstructivist," was the winning design in a competition for a private club to be located in the hills of Kowloon, overlooking Hong Kong. Hadid proposed a transformation of the site itself by excavating the hills and using the excavated rock to build artificial cliffs. This seeming instability, reminiscent of the works of a number of other architects active in the 1980s, has been related to the literary movement of deconstruction.