The pressure of getting straight As and having a 4.0 is incredible. For as long as I can remember, my main motivator for doing well in school was the final grade I got in the class. Isn't that sad? I never cared about how much I learned or how the information could benefit me; all I cared about was the red A. If that meant sacrificing my mental or physical health for a little, it didn't matter; I would do it.
Since I've come to college, not much has changed except for the fact that my classes got harder and it became more difficult to get those A's. I started to lose more sleep and either skip meals or overeat to deal with the stress. I drank way too many energy drinks and lost valuable time with friends I've made. All for an A. I remember when I got my first C, I thought it was the end of the world. How will I get into graduate school? What will my parents say? Will I be able to get my GPA back up? Will anyone hire me? These are the sorts of questions we ask ourselves when we don't meet the expectations and standards of ourselves and others.
Our society puts so much importance on how well we do in school, but why? Does an A mean we learned the necessary material? Does it determine future outcomes, like careers, socioeconomic status, or happiness? Does is mean we're smarter? I don't think so.
Myth #1: Your grades reflect how much you learn.
Do people receive low scores because they didn't try to learn the material? Yes. Is it fair to assume this for everyone? No. Oftentimes, I think people learn the most in classes that might be more difficult for them. Think about it: if you get a poor grade, it was most likely a more difficult class. If it was a more difficult class, you had to try harder, read the book, do the homework, and ask questions. Sometimes, this hard work will produce a good grade, but not always. Honestly, I think I learned more in my harder classes simply because I had to put more effort into actually learning the material rather than cramming the night before a test and promptly forgetting everything. So no, I don't think that grades are always the most accurate representation of how much you learn from a class.
Myth #2: Your GPA determines your future.
Now, this one gets tricky, especially if you're planning on continuing your schooling after getting your undergraduate degree. In that case, yes, your GPA will matter and may affect the possibility of what graduate school you can go to. However, there are things just as valuable as a high GPA, if not more valuable. Do you have an internship related to your future career? Great recommendation letters? Work experience? Leadership positions? All of these can help you to not only get into graduate school, but also to get a job. I think most employers care more about whether you can do your job well, and not if you barely passed Chemistry.
Myth #3: GPA = Intelligence.
The higher the GPA, the smarter the person, right? I'm not so sure. If GPA is the best indicator of intelligence, we've got some work to do. Your GPA is an indicator of classroom performance. That's it. There are many different definitions of intelligence, but last time I checked, that wasn't a definition that popped up. I think it's fair to say that intelligence comes from more than a few tests in a few classes throughout the semester. There is a difference between people who are smart and people who get good grades. Sometimes they overlap and sometimes they don't.
As finals are over and grades will be coming out, try and remember that these scores don't define you. If they are great, congratulations! If they could be better, you tried your best and can keep trying next semester. These grades don't determine how much you've learned, how smart you are, or what you're future will look like. You are not your GPA. You are much more than the numbers on your transcript or the score on your test and don't let anyone tell you otherwise.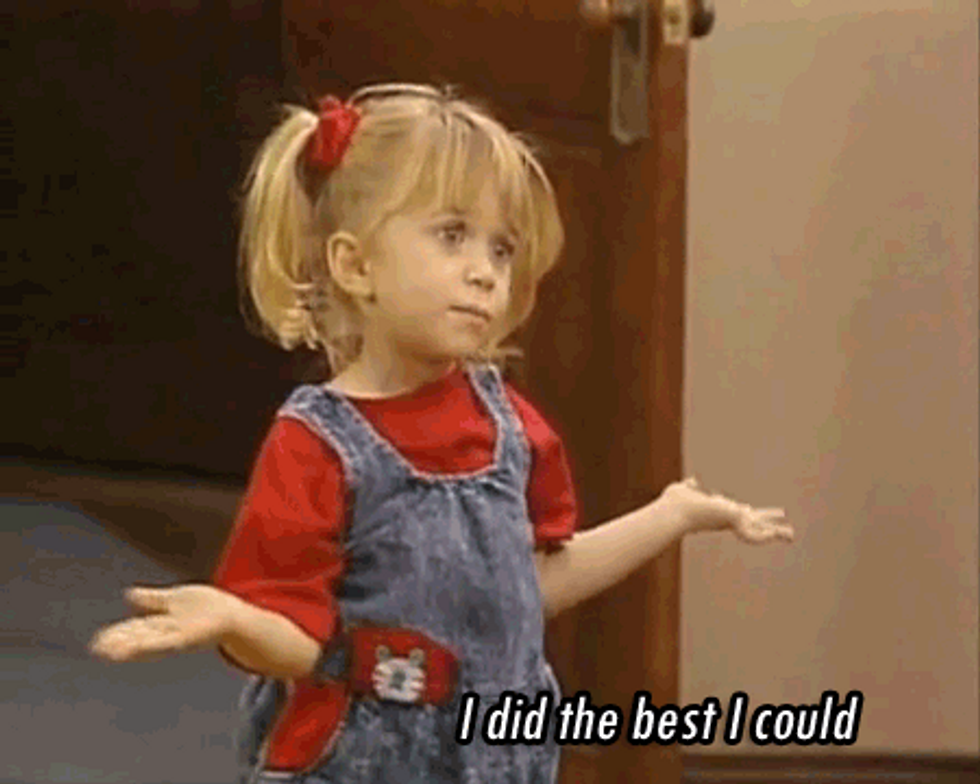 And that's all that matters.