As I was scrolling through Facebook last week, I came across a lengthy post with a picture of a smiling young girl giving a thumbs up on somebody's doorstep. The picture was taken using Snapchat, and had a caption across it that read "if this girl comes to your door, don't answer it."
The user detailed how the girl had come to her doorstep selling educational books for children, and used her "smooth-talking" to come inside their home. The user claimed that the young saleswoman was actually involved in human trafficking and was using the books as a guise to case the home for children to kidnap. The user went so far as to accuse the saleswoman of using their bathroom only to examine pictures of her children.
At first, I was shocked. "How could a young girl do something like that to families? That's despicable." But after about 1 millisecond, my "don't-believe-everything-you-read-on-the-Internet" common sense kicked in, and I began my research.
After some easy Facebook digging, I found pictures of the girl standing next to a local police officer. Only she wasn't being cuffed or charged with human trafficking-- she was smiling at the camera just like she did in the picture that was used to falsely label her as a nefarious child-stealer.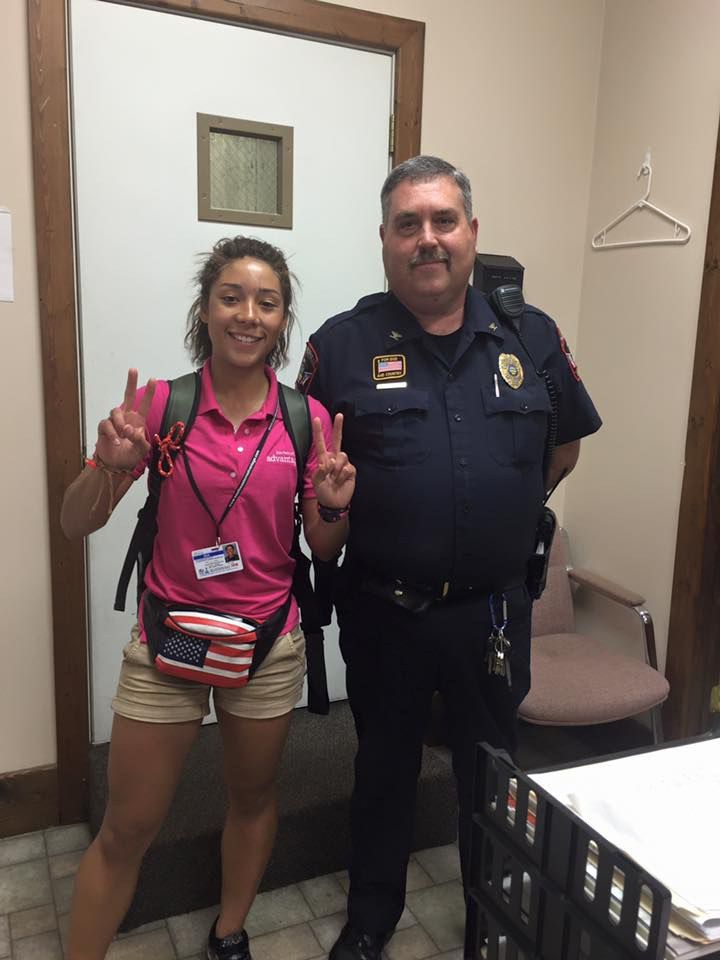 Deja Miller is a college student working independently for a company called Southwestern Advantage. Southwestern Advantage hires college students to sell books to local families in order to help finance their education. Some notable former employees include Texas Governor Rick Perry, Congresswoman Marsha Blackburn, and author Martin Fridson.
From their website: "The Southwestern Advantage Sales & Leadership Program allows students to run their own businesses during their summer breaks through the product and training Southwestern Advantage offers. The students are independent contractors. They purchase products from Southwestern Advantage at wholesale and sell them to customers at retail."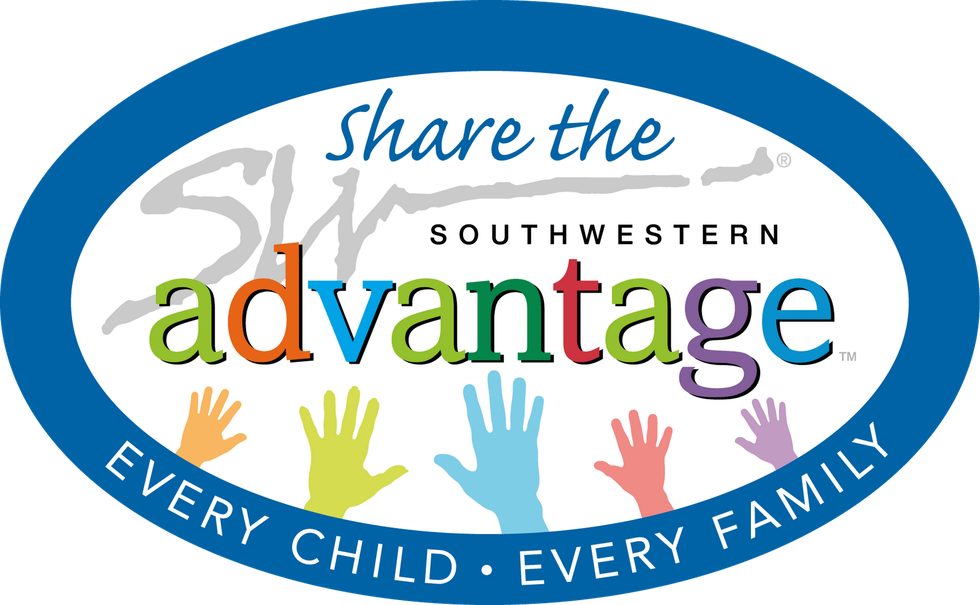 So, after about five minutes of lightweight research, I uncovered the truth behind this "human trafficking threat." Why couldn't the Facebook user who labelled Deja as a human trafficker done this same research? Why do we live in an era where people are more inclined to type up a 500-word warning with no evidence and post it to social media rather than doing a little research?
As a person who lives in the neighboring village of Ada, I am fully aware of the suspicious and potentially dangerous activity related to human trafficking that has been going on in Lima recently. Human trafficking isn't a joke or something to be taken lightly. Toledo alone has become notorious for human trafficking in the United States, and with Lima being so close it's understandable that locals have become extremely cautious. Traffickers are men and women alike, which is one of the only statements which I could agree with on the Facebook post targeting Deja.
Now here's where the big BUT comes in: While I completely sympathize with the fear of the Facebook user and the fear that I've seen reflected throughout the community, I cannot sympathize with using social media as an engine for destroying a person's livelihood and career. Would it be worth it if she were a human trafficker and lives were saved? Sure. But my question is where was your evidence? What led you to believe that this harmless girl carrying a clipboard and some books was a danger to you and your children?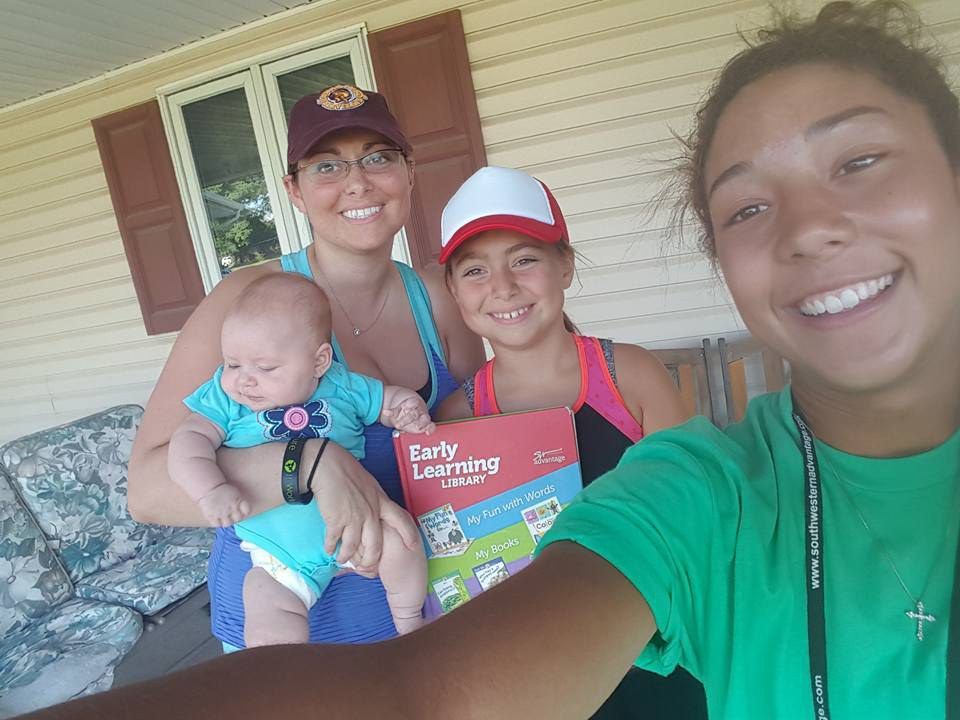 Fortunately, Deja was able to meet with local law enforcement to snap a few pictures for legitimacy and post them on her professional page to clear the air.
It seems that Deja has received a great deal of support from the community, but it's unsure what impact the post will have on her sales in Lima. Deja reported that she will be in town for the next two weeks selling books to children, presumably before she returns to school. Fortunately, the Facebook user removed the post after it was made clear that Deja is a legitimate saleswoman.
Is fear a good enough reason to label someone as a monster? Is it a good enough reason to circulate their picture via social media (traveling faster than those little pamphlets you get in the mail with local sex offenders) warning locals not to answer their doors? This is her livelihood, how she is making money to finance her education--potentially ripped away by a girl using Facebook as a weapon.
My question is, why was this harmless book saleswoman falsely labeled as a sex-trafficker? What is it about her appearance that makes her seem threatening? What was it about her personal demeanor that screamed "warning!" to you?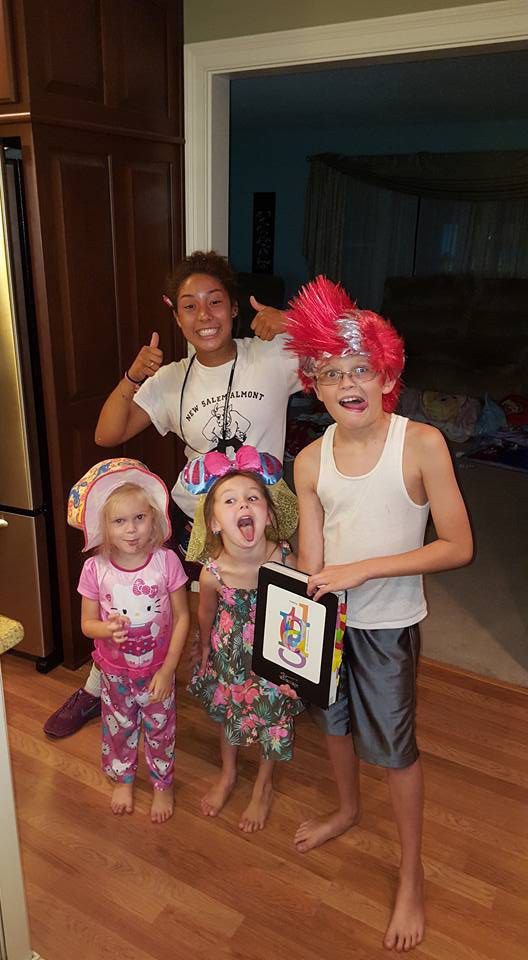 To Deja: I hope that this negative experience hasn't marred your opinion of Lima (or Ohio). I want to personally extend my thanks to you for the amazing work you're doing in this community. Keep doing you, girl!