Recently, I visited the City Museum in St. Louis with some friends. The name "museum" is rather misleading, as it's more of a giant playground for people of all ages.
There were caves, tunnels, and fake tree trunks to climb over -- although based on the size of a few of them maybe some were just intended for actual kids (but that didn't stop some people!).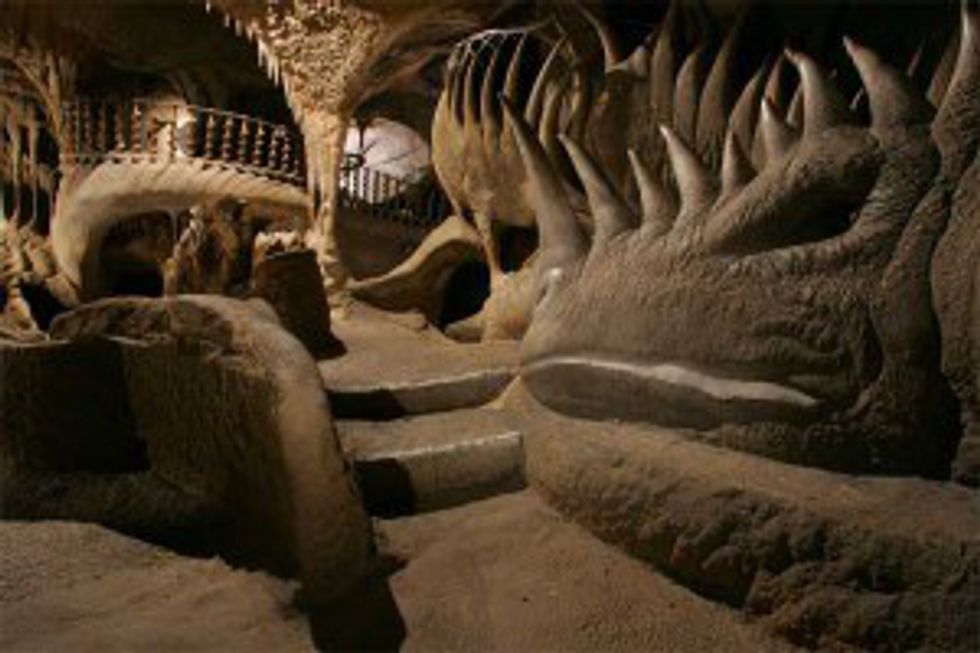 And slide up to ten stories high.
And a ball pit that somehow managed to feel open to adults, too, even though we had all long outgrown McDonald's ball pits.
[rebelmouse-proxy-image https://media.rbl.ms/image?u=%2Ffiles%2F2016%2F06%2F25%2F636024614214263676244453230_images%3Fq%3Dtbn%3AANd9GcRwYxUpv--aj7xu0YbUhUyteGjuXCXiNTdmkzhB_JhnfJLBSJEr&ho=https%3A%2F%2Faz616578.vo.msecnd.net&s=10&h=7805b8419122dac484273c6a564f8dbd826e72cb9e99c0e7a3bcf6cbeecd9863&size=980x&c=4237262206 crop_info="%7B%22image%22%3A%20%22https%3A//media.rbl.ms/image%3Fu%3D%252Ffiles%252F2016%252F06%252F25%252F636024614214263676244453230_images%253Fq%253Dtbn%253AANd9GcRwYxUpv--aj7xu0YbUhUyteGjuXCXiNTdmkzhB_JhnfJLBSJEr%26ho%3Dhttps%253A%252F%252Faz616578.vo.msecnd.net%26s%3D10%26h%3D7805b8419122dac484273c6a564f8dbd826e72cb9e99c0e7a3bcf6cbeecd9863%26size%3D980x%26c%3D4237262206%22%7D" expand=1 original_size="1x1"]
But playing like children with a bunch of college aged students got me wondering -- how often do young adults really get to act like a child while sober? Just pure, childish fun as a way to let loose. There really aren't spaces designed for that. We purposely went to City Museum after 9 P.M., where anyone under 18 had to be accompanied by someone older, since that was when that particular space was naturally more open to young adults. But it was rather clear when we first got there that most people were families with their young ones.
I would love to see more child-like fun spaces for young adults. Without it, well, I'm starting to see why so many my age use drinking as their way of having fun. If you're not a child and don't yet have a child of your own, there isn't really a niche. We're expected to have fun in more adult-y ways. And let's be honest, there's only so many art museums a non-art person can stand. I never thought I would be the person who wants a drink in order to make things fun, but to be honest, it's only the matter of how expensive and unhealthy drinking is that keeps me from wanting to grab a drink to make things more fun. Why can't there be more spaces like the City Museum at night that keep young adults in mind? That makes it so we can just act like the wild kids that are still inside of us and get that pent up energy out.
I will concede that colleges sometimes realize this. There's a few sober parties that use the inner-kid angle to make it fun. But it's going to be a lot harder once we all graduate. The world of sober fun has kids in mind, not young adults who sometimes just want to have fun like a kid.