Ah, there's nothing more refreshing than the start of a brand new year. New Year's Eve has always been one of my favorite holidays because it's one of the few times everyone actually takes a step back and reflects on the triumphs and tribulations of the past year.
Whether you had the most amazing year EVER, or quite possibly the shittiest year ever, I'm sure you will find a caption that fits whichever photo you decide to post as you're laying in bed on January 1st, hungover AF.

1. "12 new chapters, 365 new chances."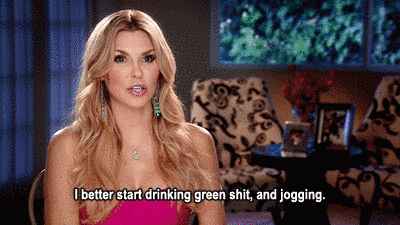 Some chapters may be better than others, but simply being reminded that there are 365 new chances to start over gives you a peace of mind.
2. "Cheers to a year free of fuckboys."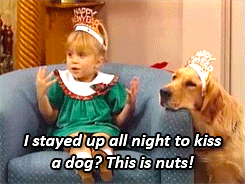 Perfect for any candids with your girlfriends who have suffered enough in the dating scene this past year.
3. "Trust the magic of new beginnings."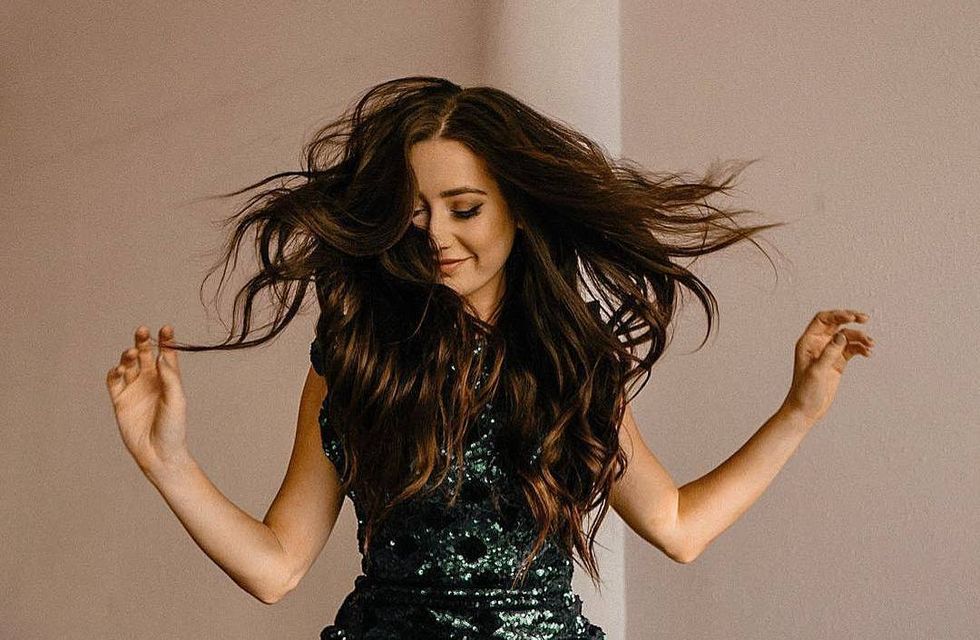 I'd say this is the most magical caption of them all, so make sure you pair it with a sparkly dress and confetti in the air.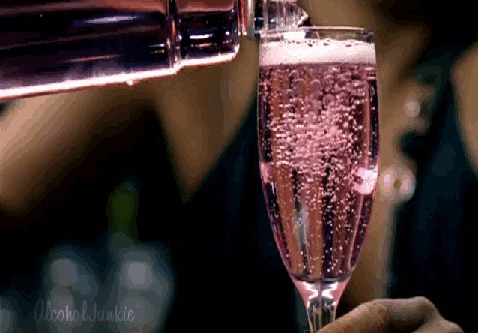 Song lyrics are always a good move, especially when they aren't the same Drake lyrics every girl has used as their caption at least once in 2017.
5. "Be patient, the Universe has your back."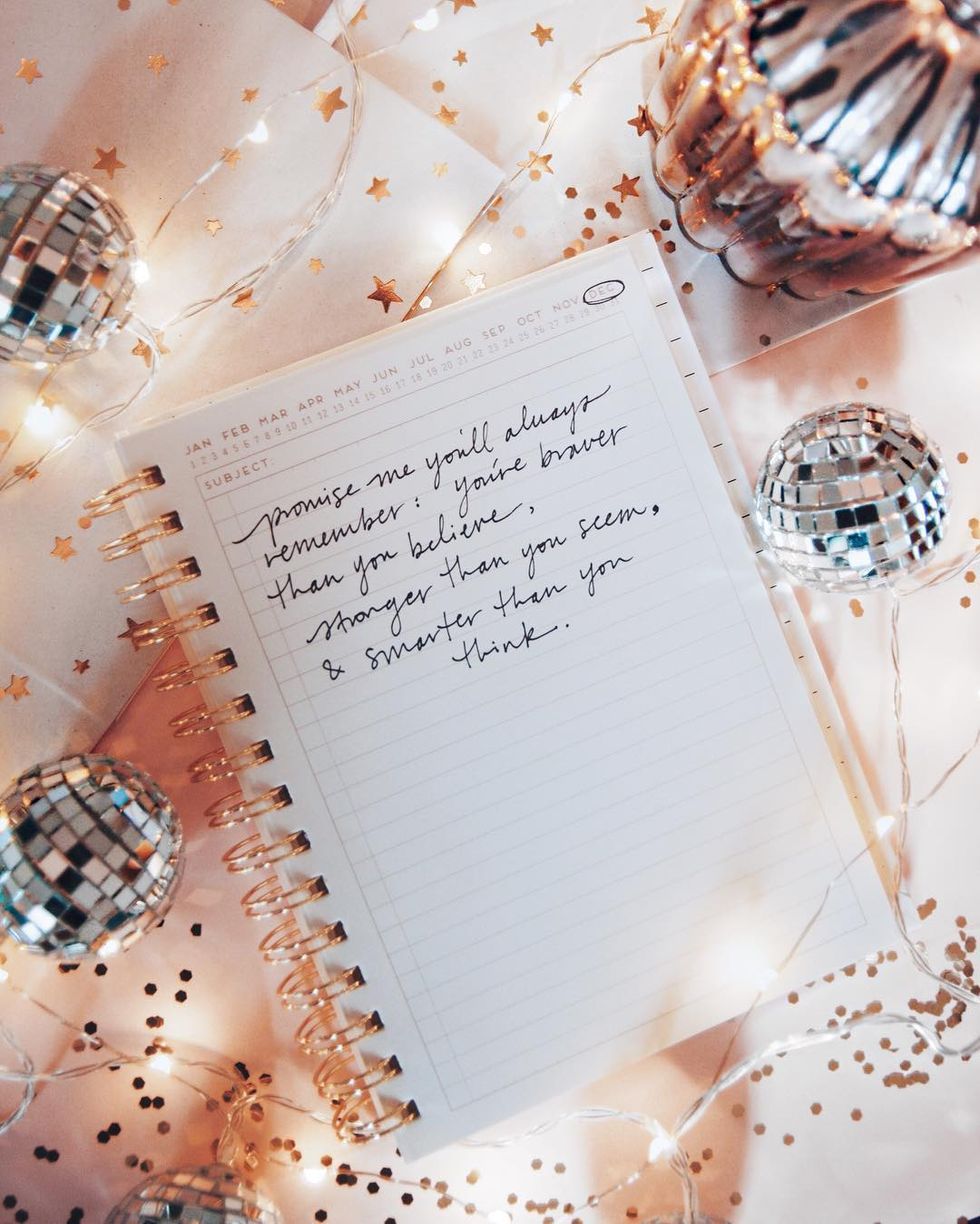 Only my spiritual gangsters will get this one, but that's okay.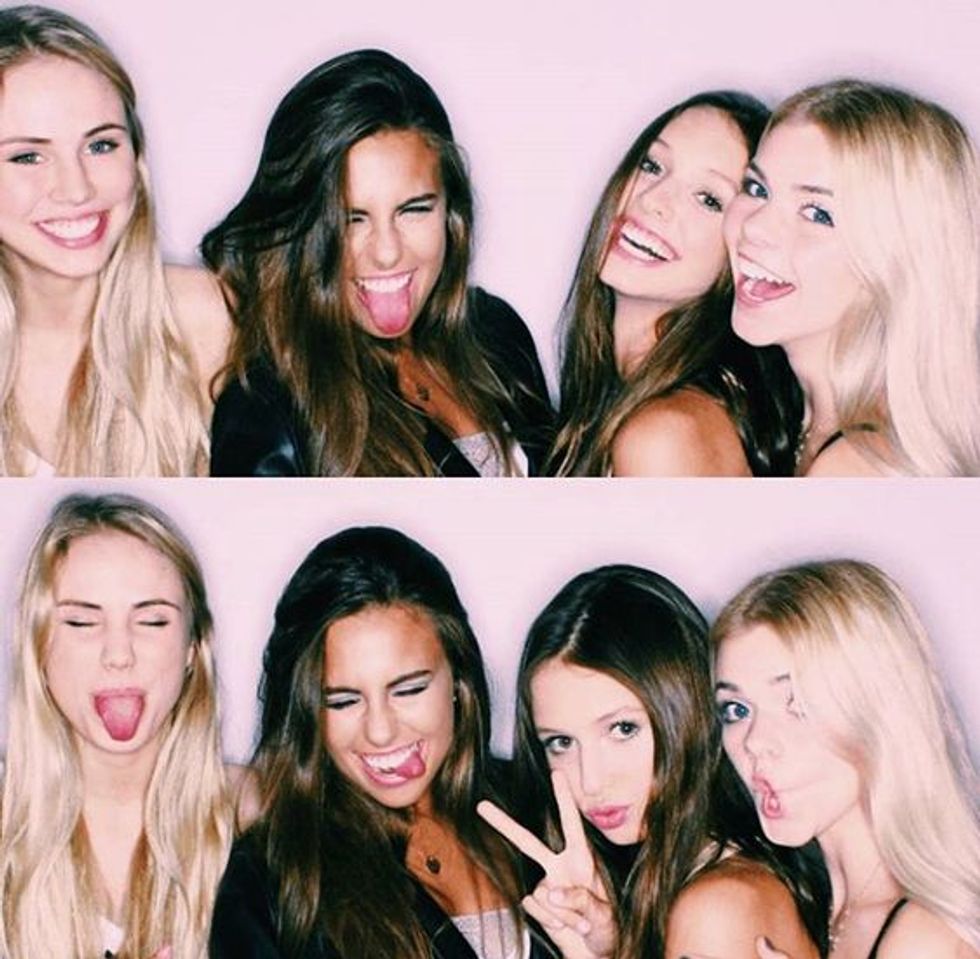 Best paired with a photo of your girl gang, your ex will think twice about liking it as he's scrolling through his feed.
7. "Laughter is the fireworks of the soul."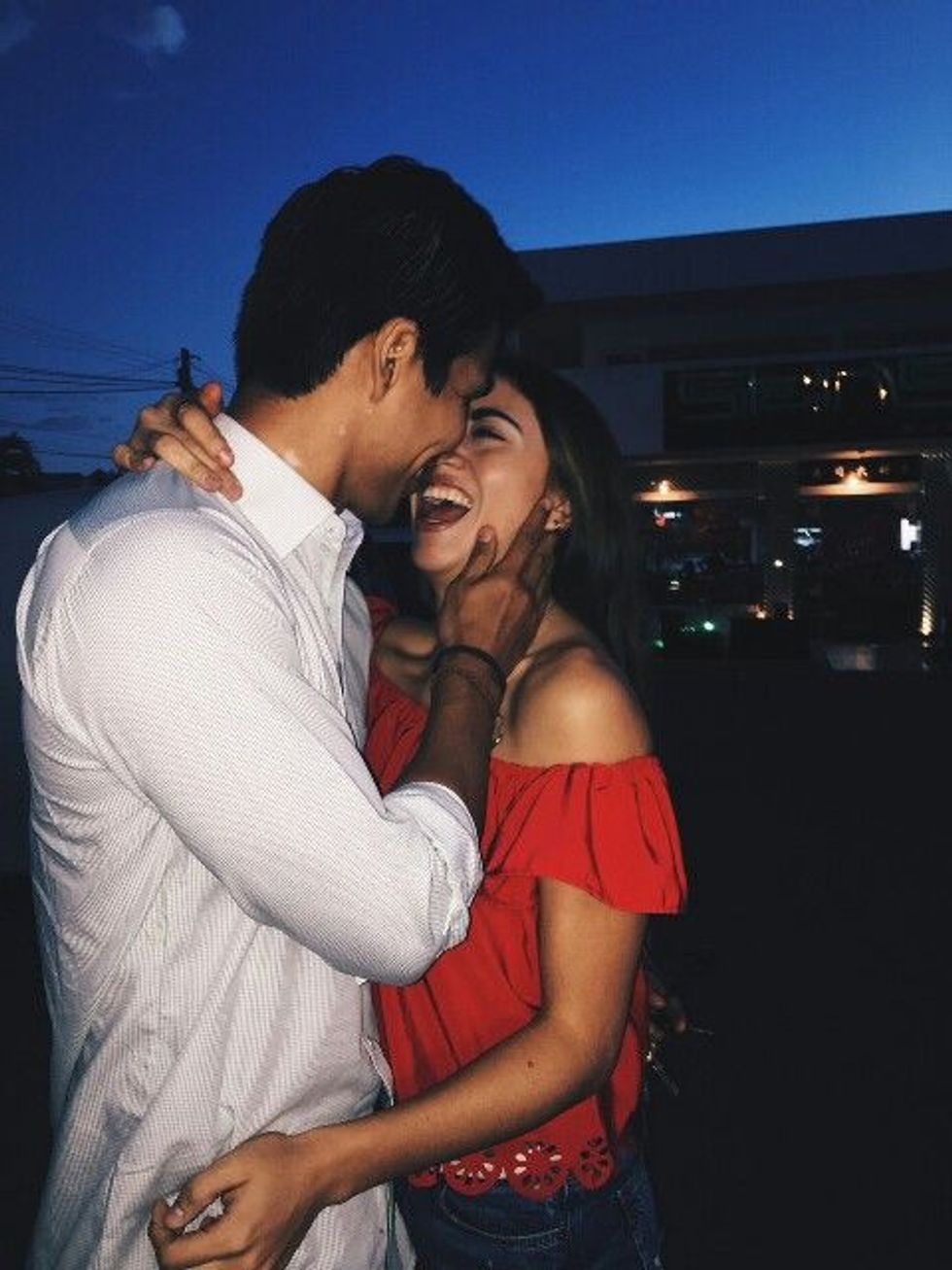 I mean, it's better than, "Baby, you're a firework," am I right?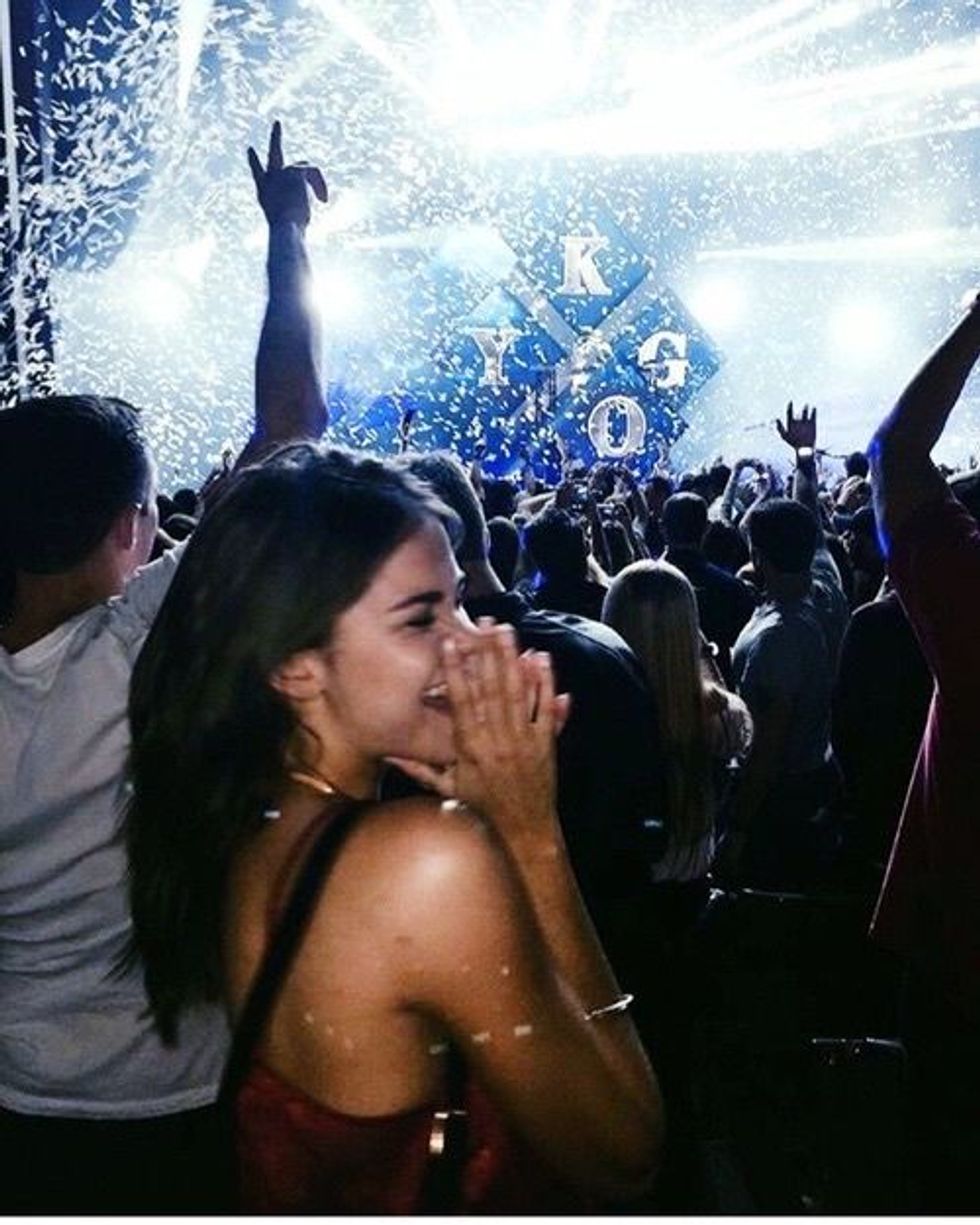 You know when you're just living in the moment and your best friend happens to take photos of you in the background? Those are the best kinds of friends and the best kinds of memories, so make sure you hold onto them tight.
SEE ALSO: If Taylor Swift Songs Were Types Of Alcohol
9. "A little party never killed nobody."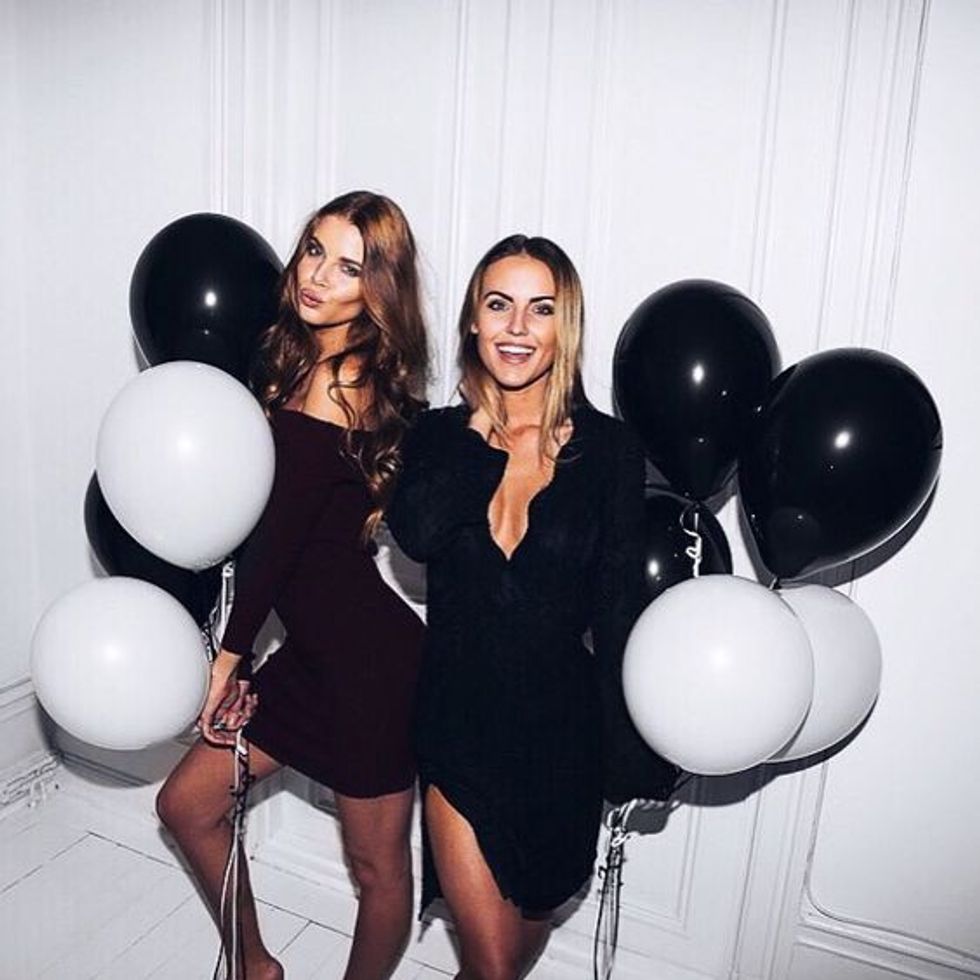 Gatsby, anyone?
10. "Cheers to a new year and another chance for us to get it right."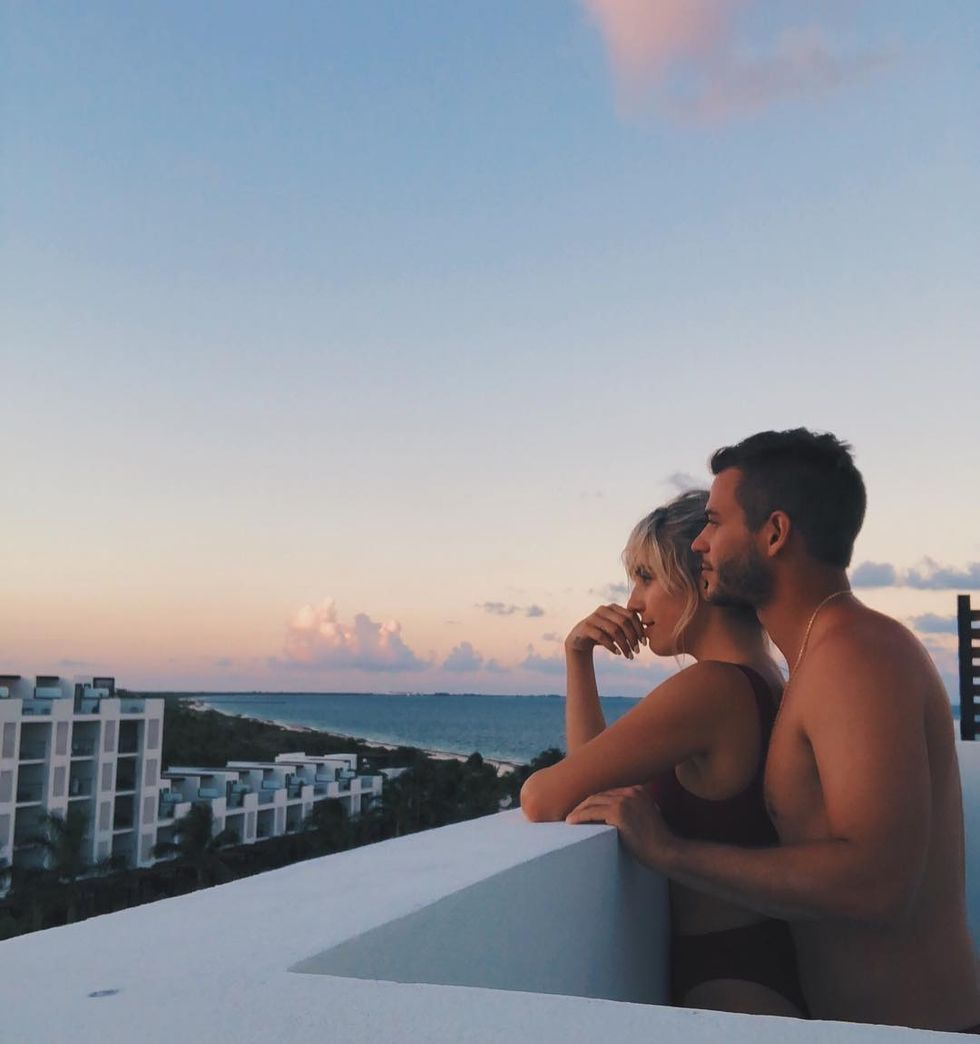 In case you are wanting to attract someone back into your life, or possibly start over with the love of your life.
11. "Alcohol you later."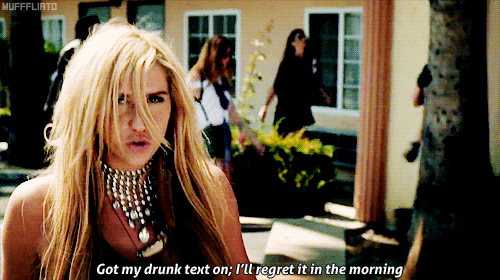 Preferably for a photo where there is A LOT of alcohol in the background.
12. "Why overthink when you can overdrink."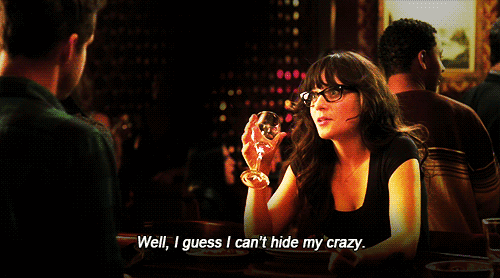 For those of you who use New Year's Eve as the perfect excuse to get drunk. No shame.
13. "There's always a glimmer in those who have been through the dark."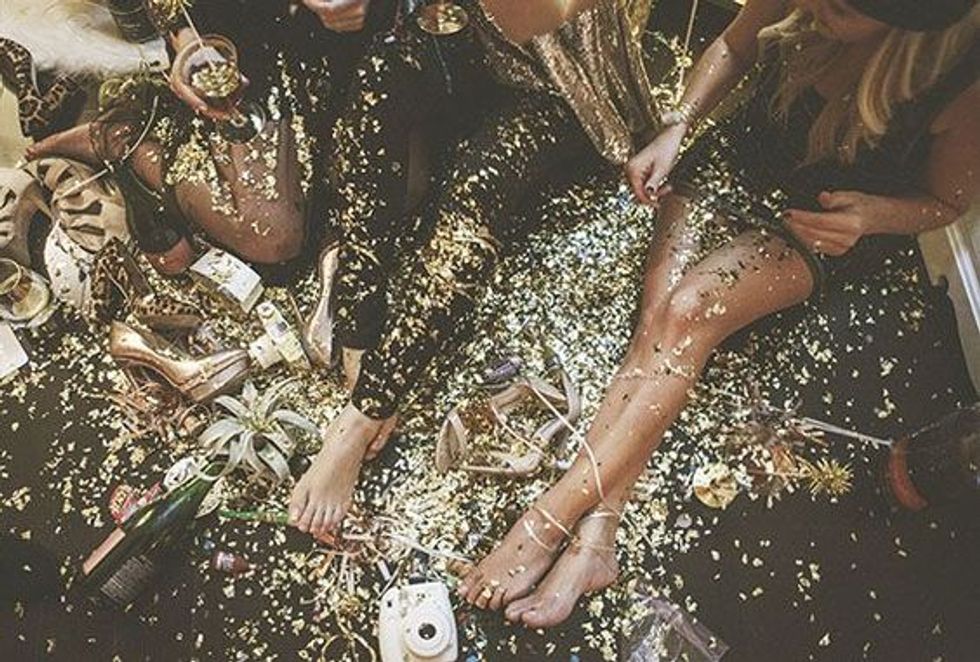 Maybe 2017 didn't treat you right, but you learned a lot about yourself and you have to admit, that's pretty amazing.
14. "New year, new meh…"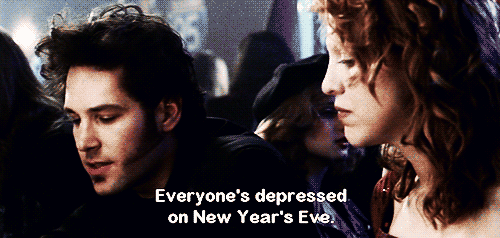 I get it, not everyone thinks New Year's is the best holiday ever, but even if you do think it's overrated, this is a good one for you.
15. "My New Year's resolution was to be sober enough to remember the ball drop, but then I remembered no one keeps their resolutions, anyway."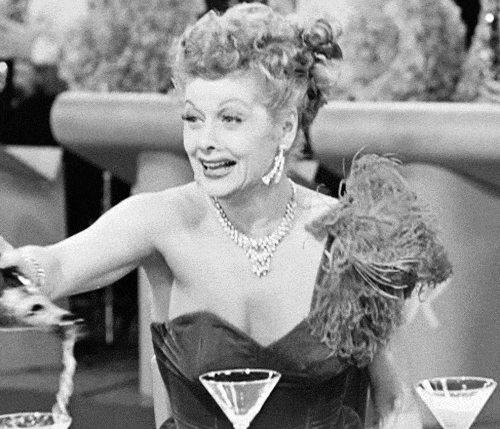 This year you could be the girl who always posts the most clever, funniest captions of them all. Why not start with this one?
16. "Let your soul glow."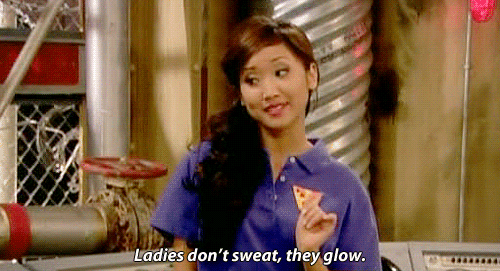 For that picture where your highlighter is really on point.
17. "Less bitter, more glitter."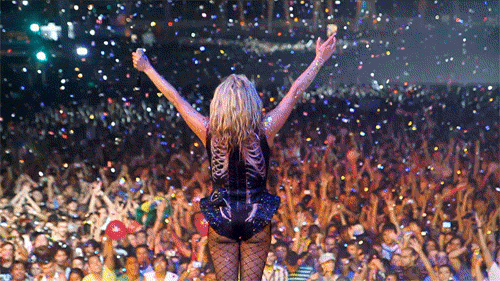 For your Kesha moments.
18. "New year, same shit."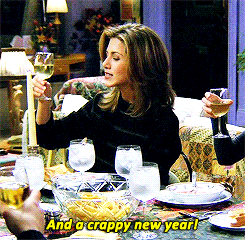 I know, I know, another downer, but we can't deny that this is kind of true...
19. "A year ago, I never would've pictured my life the way it is now."

For those of you feeling a little extra grateful for all of the experiences and opportunities that 2017 has given you.
20. "Showed up to the party looking for the start of something new...I'm still looking for Troy, though."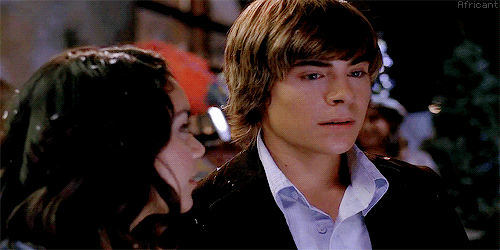 If anything restored my faith in this holiday, it was High School Musical.
21. "You were my cup of tea, but I drink champagne now."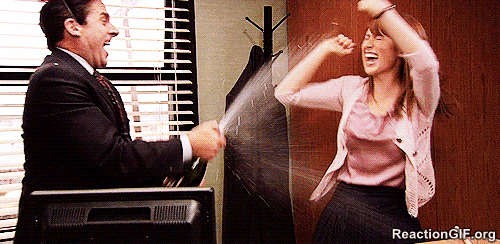 For those of you who went through a really bad breakup in 2017 but want to show that you're stronger than ever and won't take anyone's shit in 2018.