As I looked around the sold-out 7th Street Entry before the show, I already knew that it was going to be a great night. The room was packed full of smiles, hugs, and laughter from the start as fans continued to pile in. Noticing these things, along with the wonderful comments from those in attendance, made it clear right away that Yam Haus isn't just a band. They are four cool dudes who do what they love and create a positive and welcoming environment while doing so, bringing people from all over together.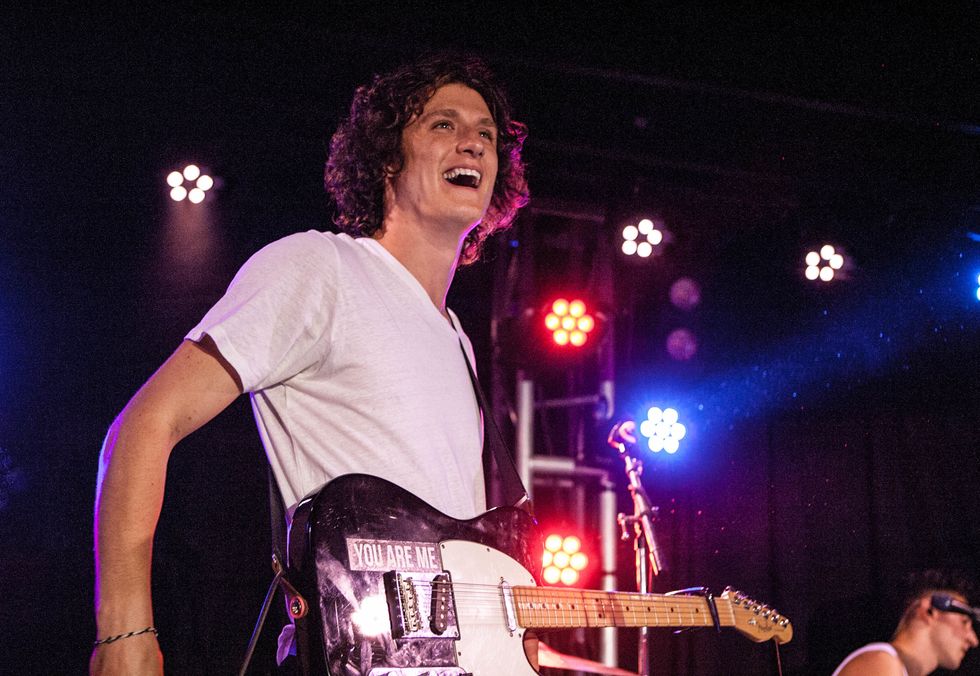 The night started off with the 3-piece indie rock band, Author from Minneapolis, MN. From the moment they took the stage the crowd was drawn into their unique sound. They did a wonderful job at keeping the crowd entertained and pumping them up for the headliner to follow.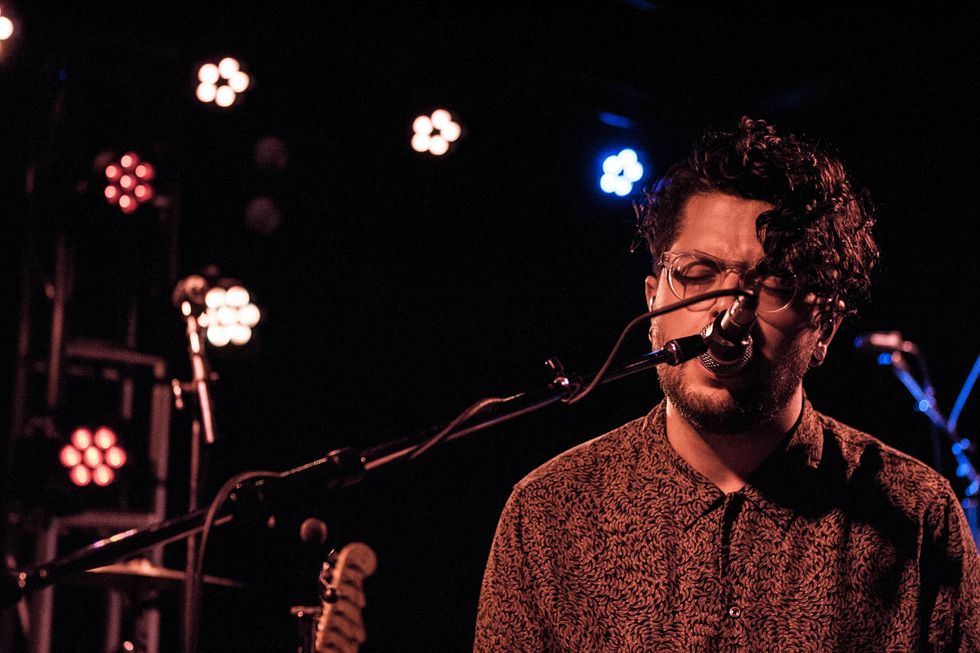 After Author finished their set, Yam Haus took the stage with an immense amount of energy while "Who Let The Dogs Out" by Baha Men played over the speakers. It was definitely one of the best stage entrances I've seen in a while! The band then dove into their title track, "Stargazer" which got the crowd up on their feet dancing and singing along which continued throughout the entire show.
"You Need Love" and "Bad News" were played just a few songs later. Both tracks have catchy lyrics and created such a nice vibe in the room when played live. After "Bad News," lead singer and guitarist, Lawrence (Lars) Pruitt introduced the rest of the band which includes Seth Blum on electric guitar, Jake Felstow on drums, and Zach Beinlich on bass.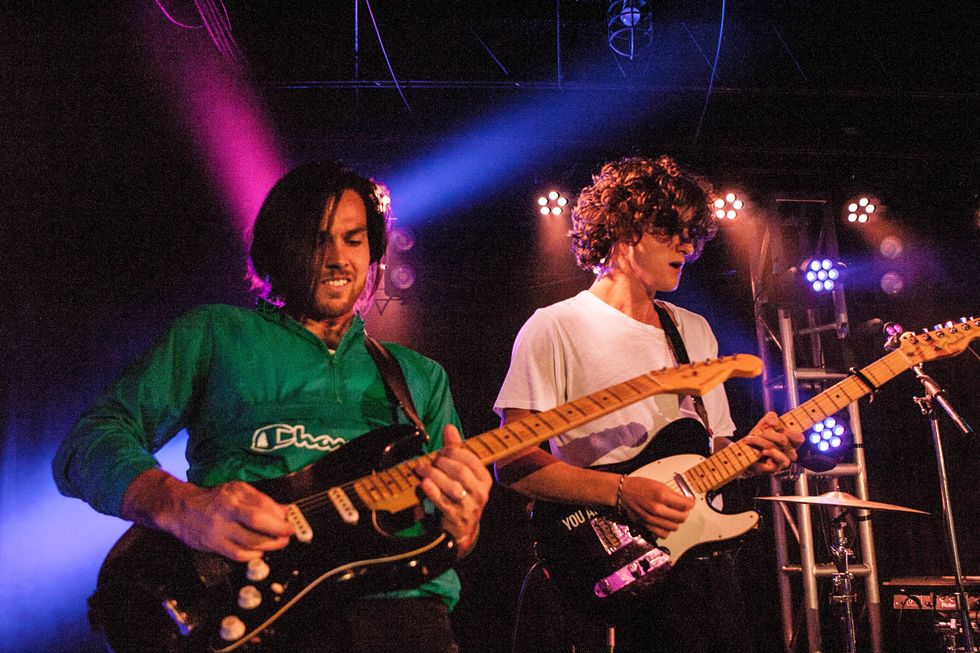 A special moment of the night was when "Get Somewhere" was played. As soon as the song began, the crowd went wild and hands shot up into the air and swayed throughout the entire song.
Pruitt introduced "Too Many People" next by saying, "Welcome to the family. We love you all so much. This next song is about loving somebody besides yourself" which it reflects perfectly. The lyrics are strong and catchy, but most importantly are positive and empowering. As the song played, smiles formed around the room and many in the crowd danced along with each other and exchanged a few more hugs. Seriously though, how can you not love a song that preaches about loving one another?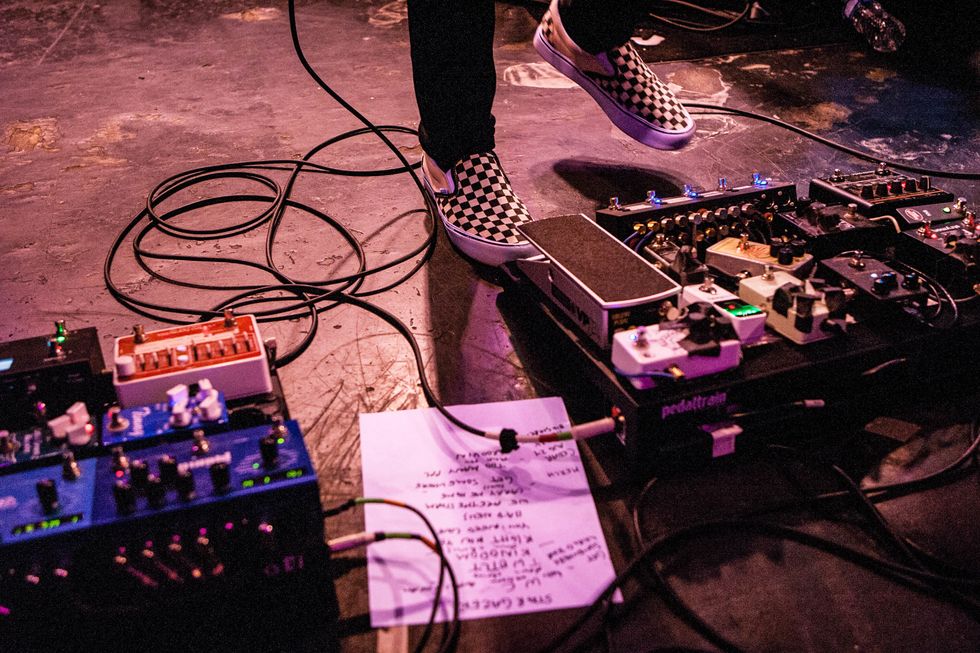 "Groovin' (That Feel Good Song)" was the final song the band had on their setlist for the evening. It was definitely the ideal song to close with as it got the crowd dancing like crazy. The band even had a little-choreographed dance that they showed off in the middle of the tune! As the song began to come to a close, confetti blasted into the air and the band jumped down into the crowd. They then danced with their fans for one last special moment before heading off stage.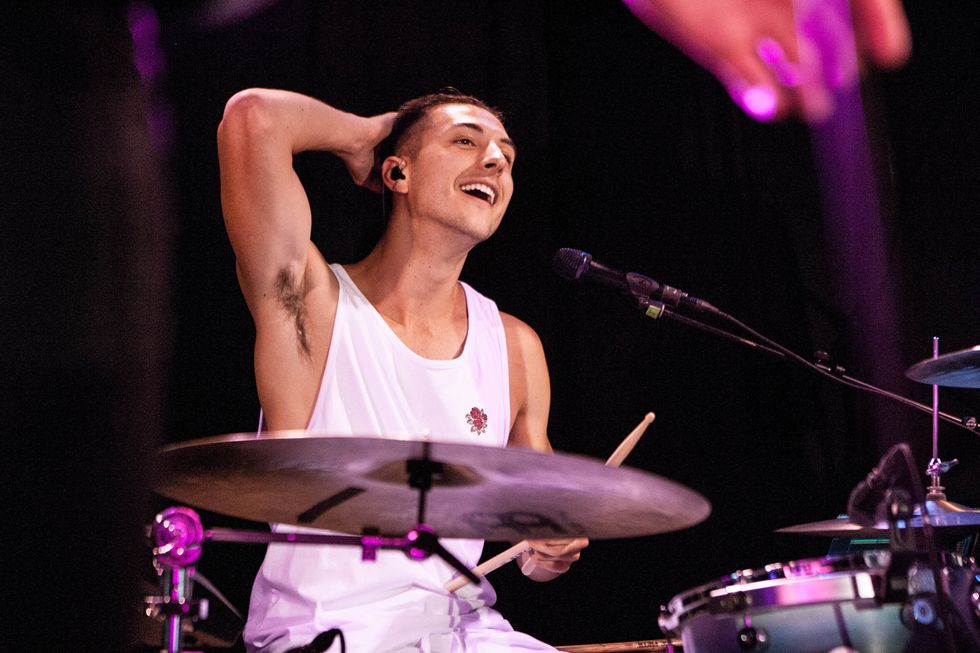 However, the crowd wanted more as they screamed for an encore. "One more song! One more song!" screamed those in attendance at the sold-out 7th Street Entry.
"We really don't do forced encores, but do you really want an encore?!" said, Pruitt as the band ran back on stage.
Yam Haus then played a cover of Justin Timberlake's, "CAN'T STOP THE FEELING" from the animated movie, "Trolls." It was such a fun tune to jam along to and was a fun way to close up an amazing night in Minneapolis.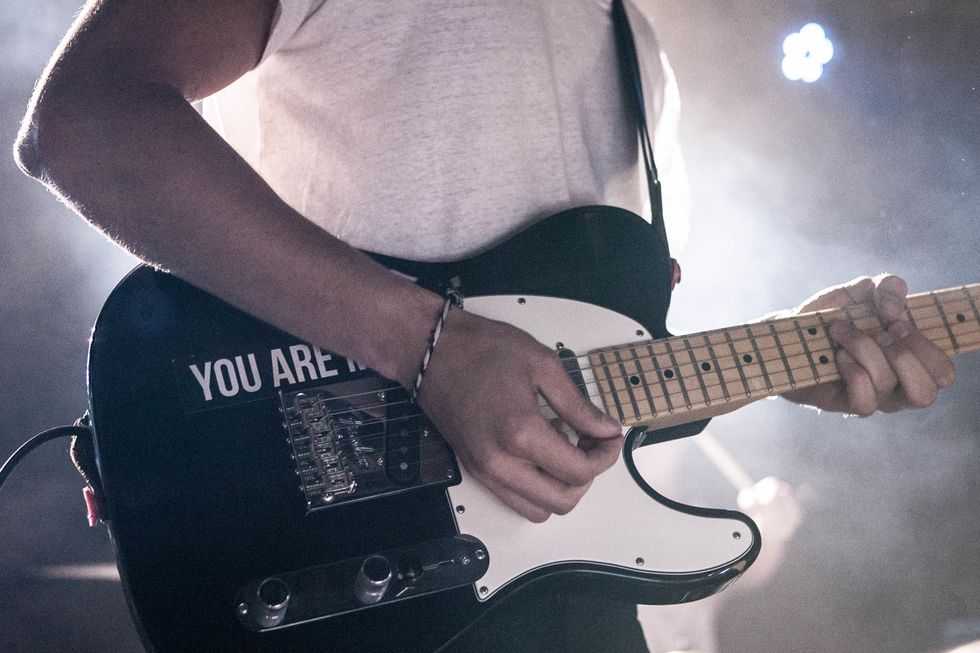 When you attend a Yam Haus show you don't just get a night full of crazy dancing and incredible music, but you are given a whole new family. However, it's not just any family. It's such a supportive and positive one that you will find yourself wishing you could see everyone (the band, their team, the other fans, etc.) all over again and again. The "Yam Fam" is truly something special.
(I'm not sure if the term, "Yam Fam" is a thing yet, but it definitely should be because it is so much fun to say!)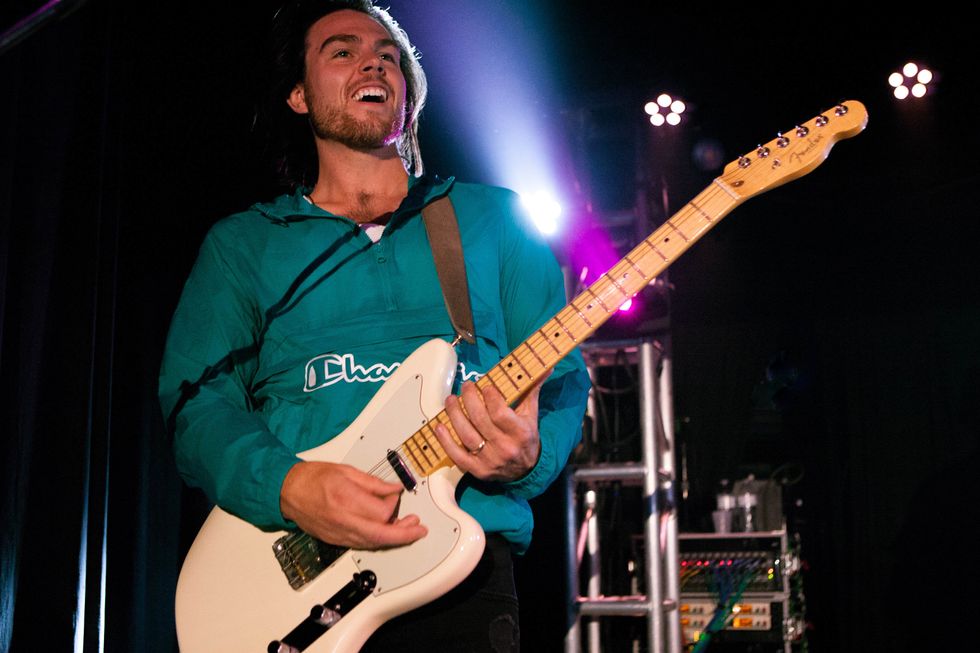 As I walked out after the show, I glanced up at the stars painted on the walls of the First Avenue & 7th Street building. The stars represent/honor favorite music artists from the past and present. However, there are a few blank stars on the building waiting to find somebody worthy of having their name added to it and I wouldn't be surprised if someday "Yam Haus" is painted onto one of them. Just think, how cool would that be? Pretty dang cool, I know!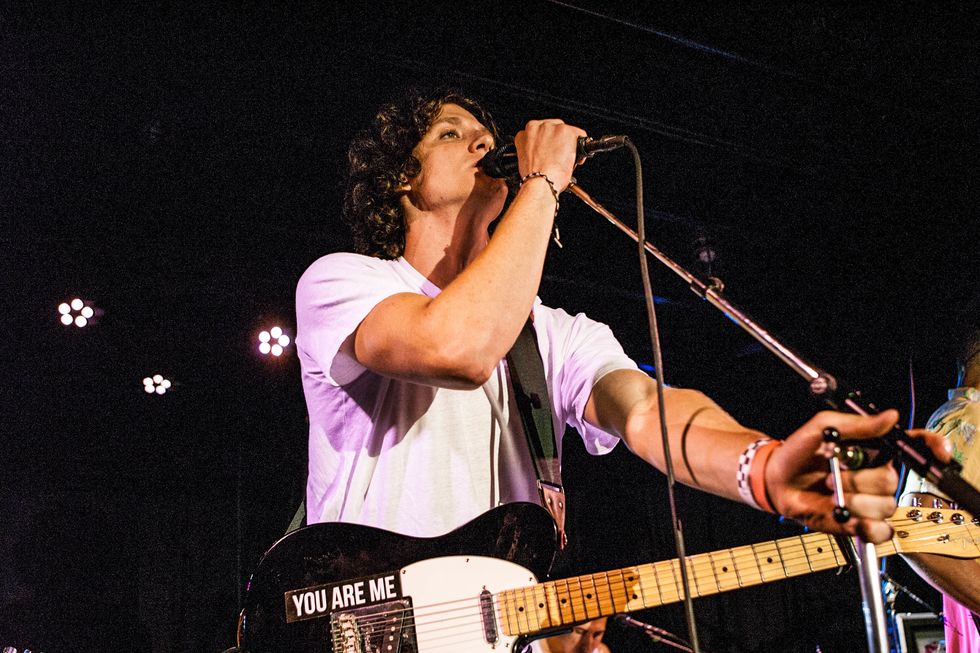 So, if you have yet to see Yam Haus play live, or even hear one of their songs, please do so as you won't regret it. In fact, I'd go as far to say that I guarantee you won't. Yam Haus is something special and it's crazy to think that this is just the start for this 4-piece midwest band.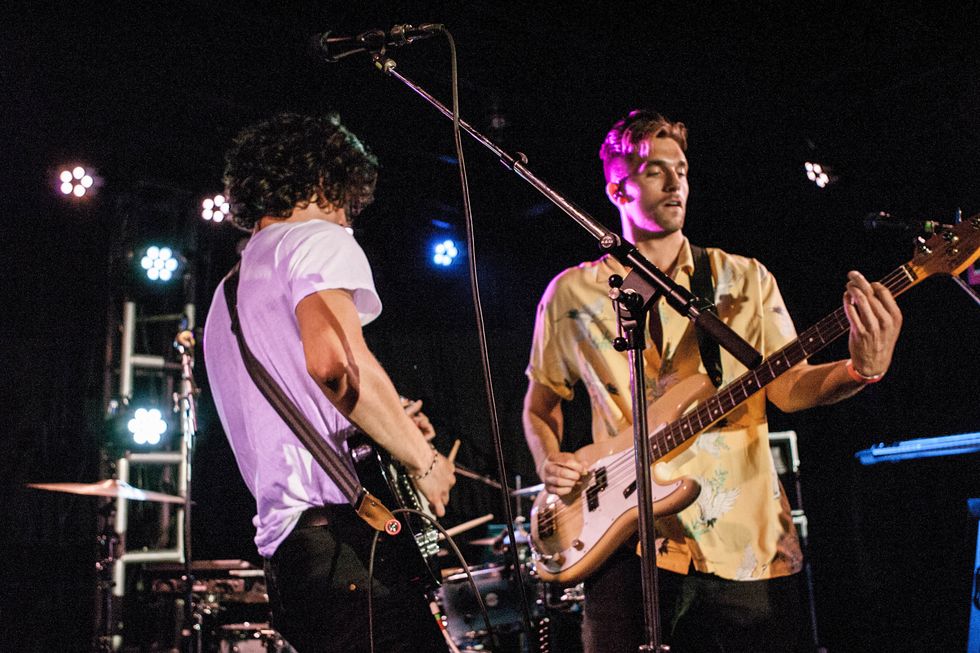 Check out Yam Haus' tour schedule here and listen to their debut album, "Stargazer" on Spotify or Apple Music.
Also, the band has been creating daily vlogs on their YouTube Channel for over a year and they are super entertaining and funny! I went to watch only one and ended up watching about 30 in a row (and definitely laughed at them more than I should). They give you an "inside" look into the life of Yam Haus and you should go check them out.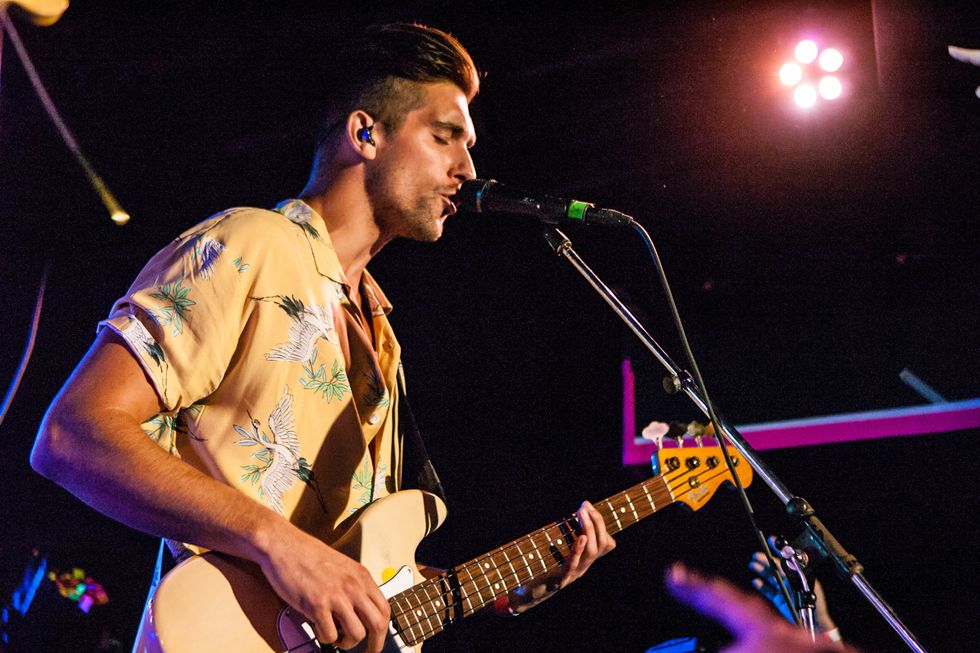 -Yam Haus Socials-
Twitter: @YAMHAUSBand
Instagram: @YamHaus
Facebook:https://www.facebook.com/yamhaus/
YouTube:https://www.youtube.com/yamhaus/
Website:https://www.yamhaus.com/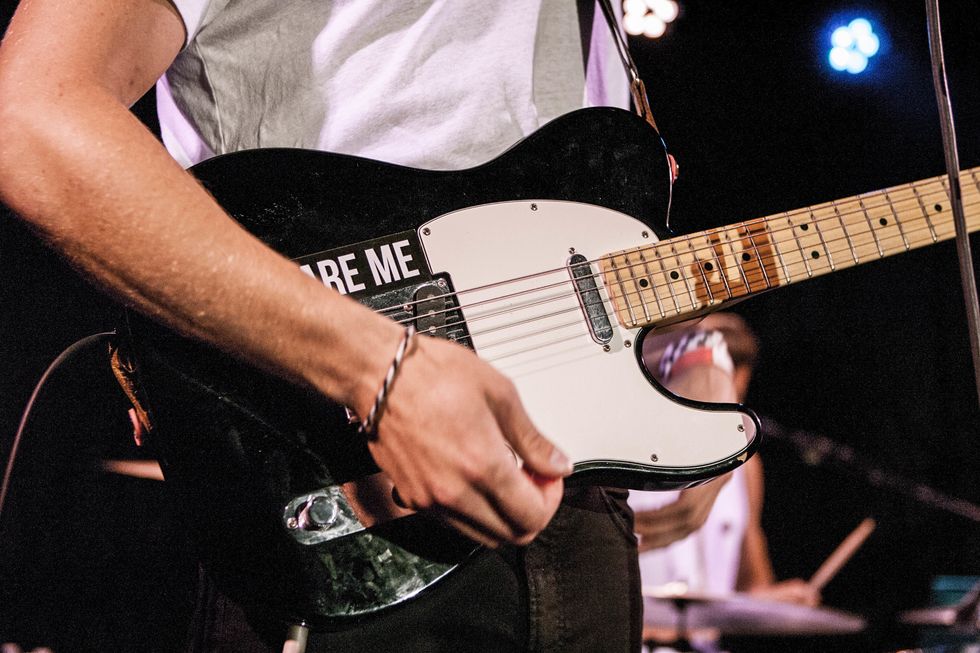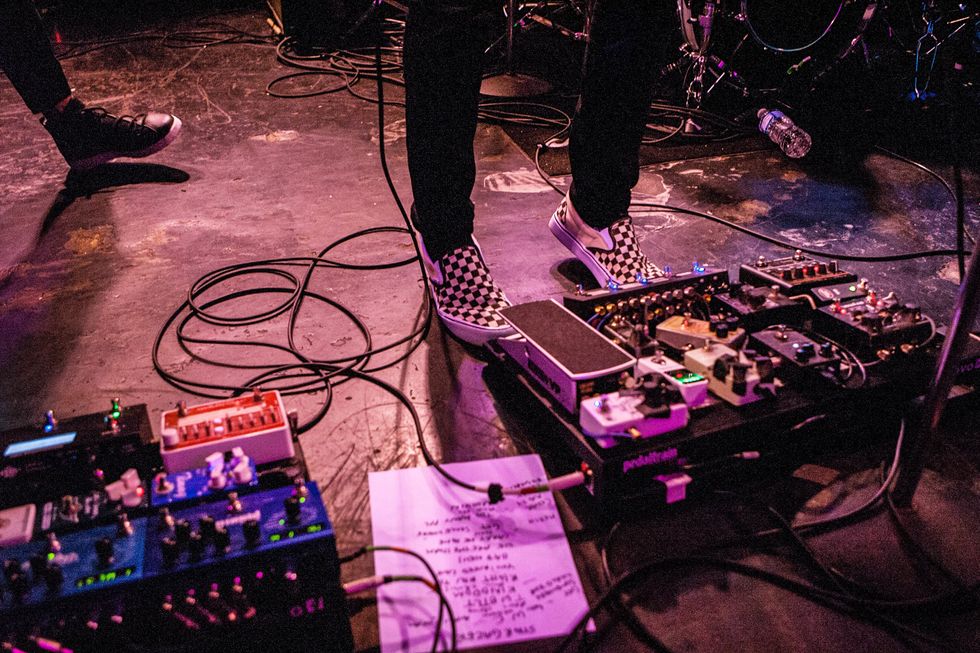 Corbyn Jenkins // IG: @CorbynJenkins