As actors, we tell stories constantly. I first told mine over four years ago. Not only to myself, but to complete strangers and New York theatergoers. Fresh out of my 27th surgery, I performed words from journal entries I wrote years ago as a way to pass the time between the endless series of medical interventions. Every time I "perform" what happened to me, I find myself somehow transformed in the process.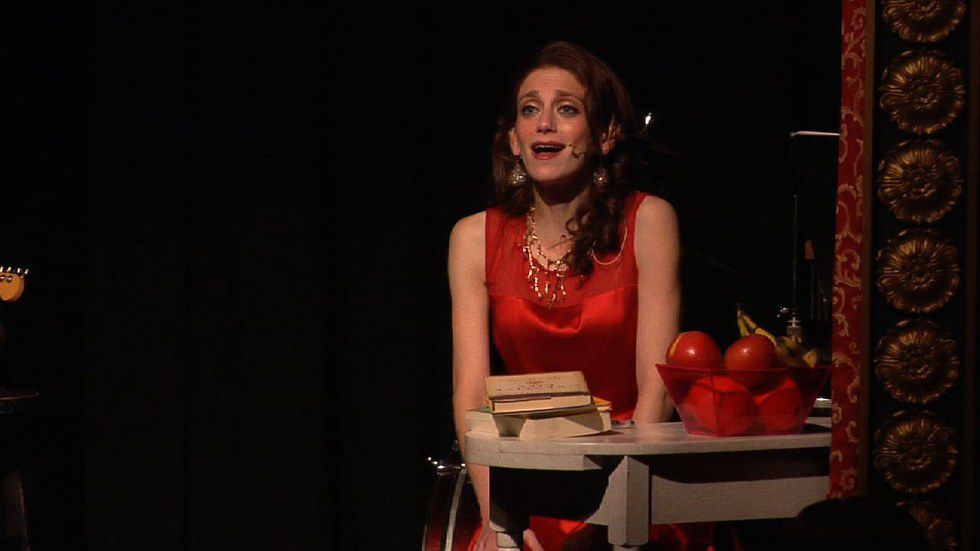 Theater has the power to change lives, both for those performing and those who watch. Theater teaches us we're capable of anything—and usually teaches us this at times we need it most.
I grew up as a great big ham. I lived for the world of the stage. For me, singing and acting were ways I could connect with the world around me.
I've always been warned not to put all of my eggs in one basket, but theater ran through my veins. It was all I thought about, lived, and dreamed. I'd write songs in my notebook as I waited for the school bell to ring, then I'd hop on the train to the next open call I'd read about in the latest casting magazine.
So what do you do when you've invested everything into your passion and you can't follow it anymore? I've always thought about what would a world-concert pianist would do if he injured his hand, or if a prima ballerina broke her leg.
But sprains heal and wounds can eventually mend. Dire circumstances felt much more long lasting when I awoke from a coma at age 18.
In 2005 just a week before my senior prom, my stomach started hurting. My dad said it might be gas, but he took me to the ER for an x-ray, just in case. On the way there, my cheeks actually puffed up. Soon after, I collapsed, and I woke up from my coma months later. Apparently, there was a blood clot on the mesenteric artery that caused a thrombosis, and when they cut into me, my stomach actually burst to the top of the operating room. Both of my lungs collapsed, I went into sepsis shock, and I needed 122 units of blood to keep me alive. When I finally awoke from my coma months later, I had no stomach anymore. I couldn't eat or drink, and it was not known when or if I would ever be able to again.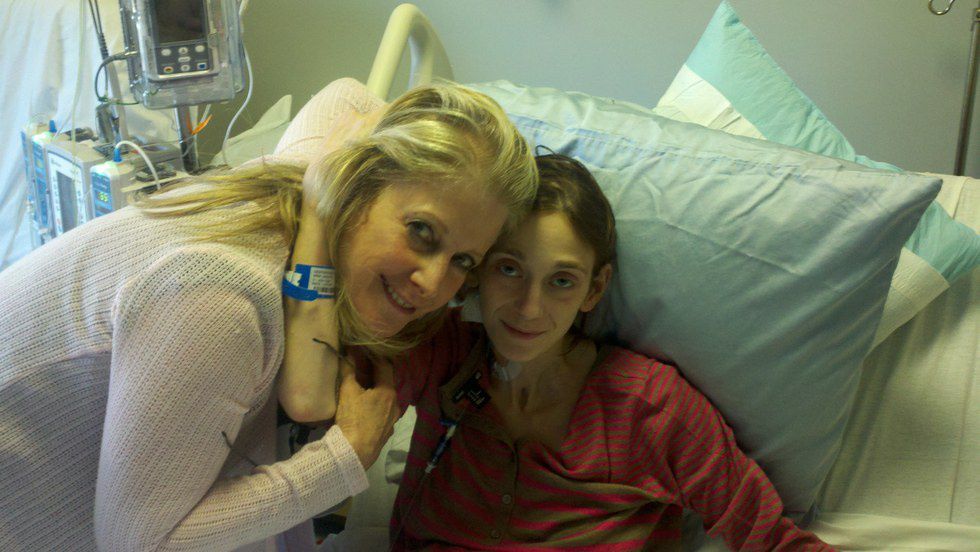 For someone who had only been to the doctor for an annual physical, this was more confusing than devastating. Where was I? And wasn't I just supposed to be worrying about college prep? Suddenly, "worry" took on on whole new meaning.
Although the medical staff—that suddenly became everyday faces—was more concerned about keeping my organs and me alive, I was still trying to grapple with one frightening new concern:
Would I ever be able to sing and dance on stage again?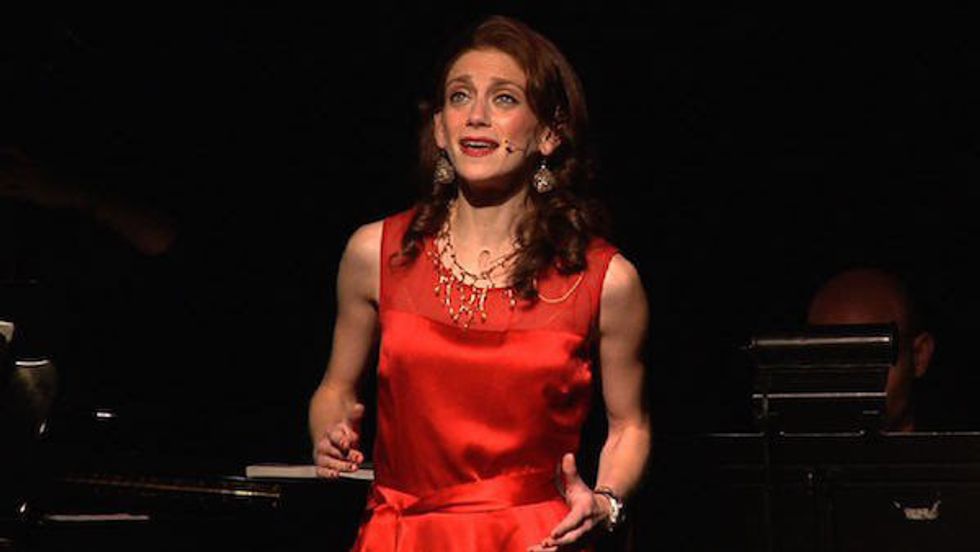 With a ventilator and a tracheotomy, I couldn't even talk. From months of bed rest, the first time I was able to stand up I was alarmed at how my legs trembled as though they were Jell-O. I lost the energy to even think about what I loved. Being unable to eat or drink in these new medical circumstances turned my once steady focus to mush and irritability.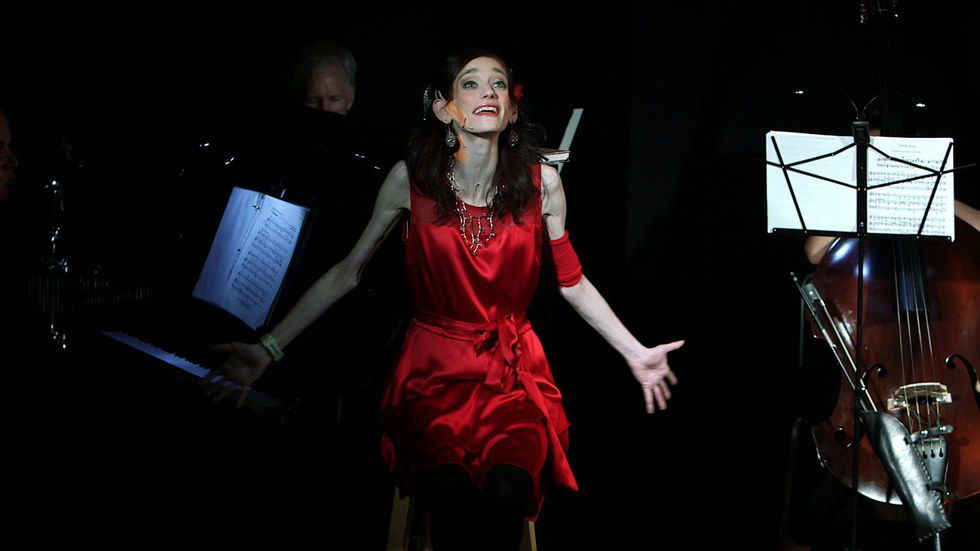 I remember asking every person I could find in the hospital if they thought I would ever be able to sing and dance again. I was faced with many apologetic "I don't know" 's, sighs, shrugs, and the awkward changing of the topic. However, I remember one occupational therapist gave me words that, to her, felt like encouragement. She looked at me compassionately and said, "You never know. The human body is amazing. I had one patient who showed no signs of hope, and a year later when he was discharged, he only needed a wheelchair!"
INSERT VIDEO: https://www.youtube.com/watch?v=0x5KtBAW2EI
(These were not exactly the words of encouragement I was looking for.)
With time, patience, and dogged determination, I was eventually discharged from the hospital. What I'm glossing over are the multitudes of surgeries, setbacks, and frustrations, because what was the most important was my passion. I never forgot how I missed the stage. Even not being able to talk or stand up on my own, I still visualized me singing and dancing. Without theater, I felt disconnected, purposeless, a has-been. I missed the vibrant girl I remembered being the first to sign up for auditions, now condemned to a realm of medical isolation.
VIDEO: https://youtu.be/DztxEDZjNPI
I had always had a dream of combining song and dialogue in a show of my own design. I love the idea of storytelling through theater, but as a teen I didn't really have much of a story to tell. But sometimes, a setback is an opportunity in disguise. Suddenly, I had a tale of hurdles, triumph, and heart.
Eight years after my coma, I was finally headed towards a life of stability. I learned through experience that things can heal with time. It was an extremely difficult journey, yet when I started to put together a musical of my life, things felt like they had happened for a reason. Now I had a story to tell.
VIDEO: https://www.youtube.com/watch?v=pGrPt2R_nhQ
My one-woman musical autobiography, "Gutless & Grateful," started out as stapled pages of the journal I kept when I was unable to eat or drink for years. I called it my "world in a binder." My parents called it "Amy's little play." It was no surprise when I was met with looks of concern and gentle warnings when I decided to book a theater in New York for my world premiere!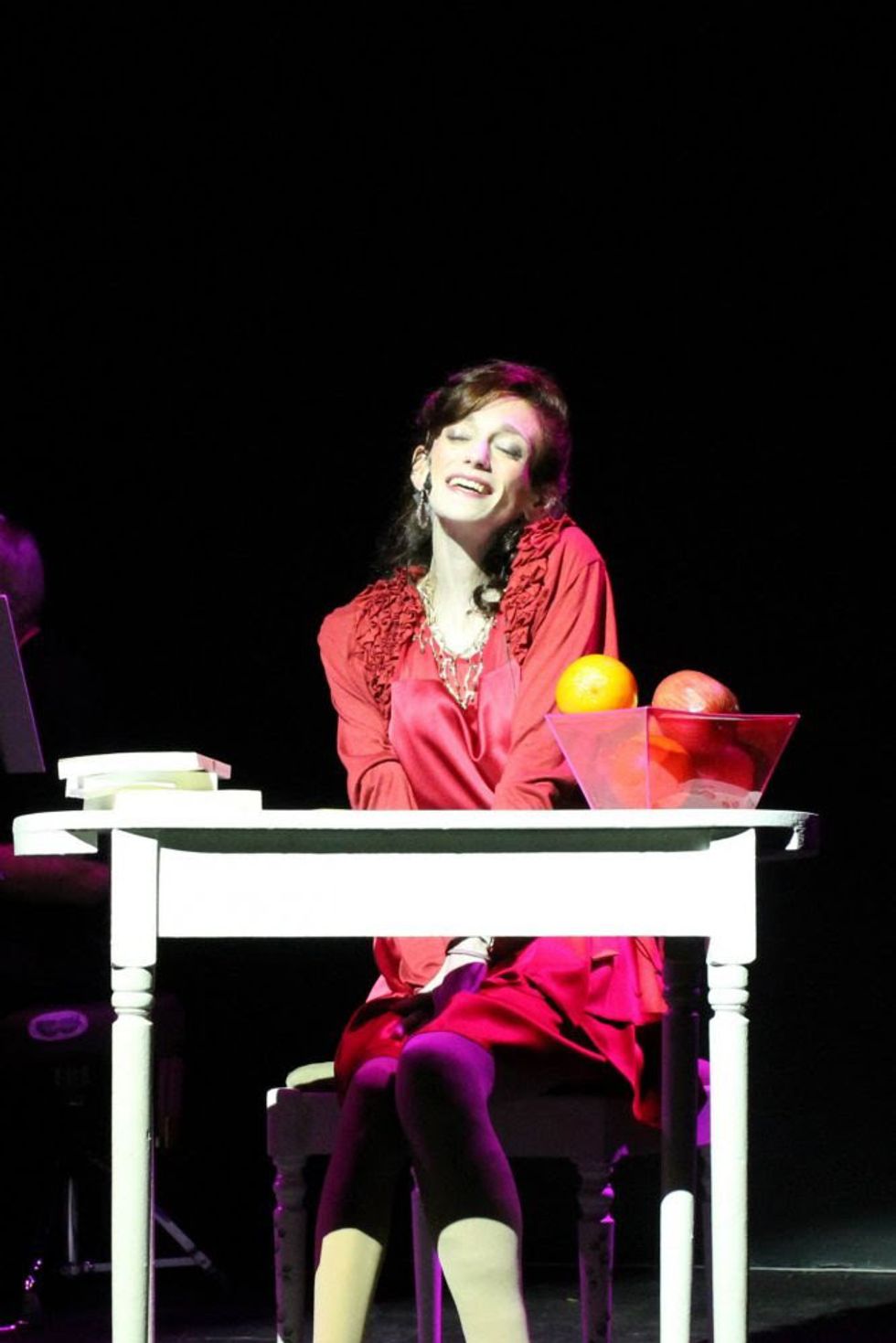 I performed "Gutless & Grateful" for the first time in October 2012. It was a frightening, bold, vulnerable, and breathtaking experience. In it, I told everything with music, drama, and humor, most importantly. I had played "roles" before, but for the first time, I was honestly revealing my own medical and emotional struggles for hundreds of strangers every night. It was a risk to lay my soul bare, but the reward was in how my own vulnerability caused others to become vulnerable and moved by my struggles.
VIDEO: https://youtu.be/tvfl9x_w0bA
Since then, I've been touring it nationwide to theaters, international conferences, colleges, and anywhere I can get myself booked, with a dream getting the show in a small Off-Broadway house. I developed my little-show-that-could into a mental health advocacy and sexual assault prevention program for students. Nearly losing my life at 18 years old, I'm now reaching out to students at that same pivotal point in their own lives.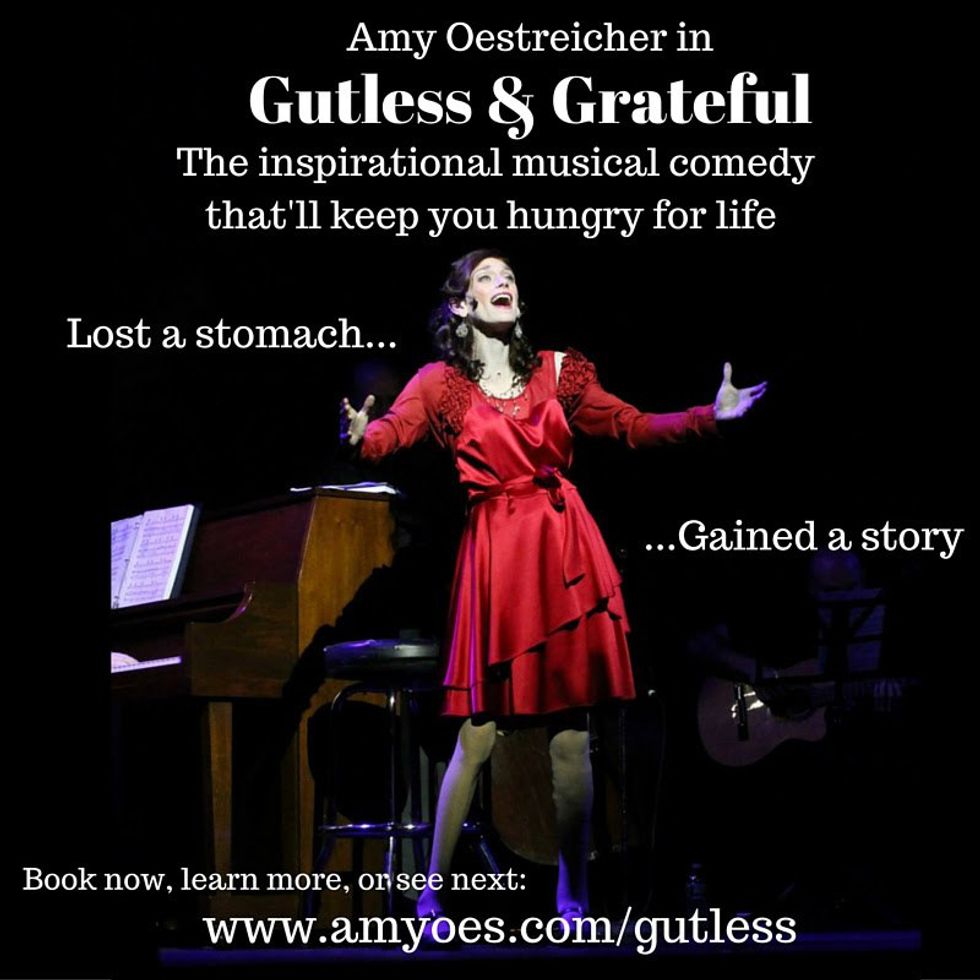 As a performer, all I want to do is give back. Being up on stage and singing is one part of the joy, but what brings the process full circle is knowing that somewhere in the audience, I am affecting someone and making them think in a different way. That is the power of theater: stirring you to see things differently. Doing what I love, my passion once again can freely flow through my veins, and I'm a person now, not just a patient or a medical miracle.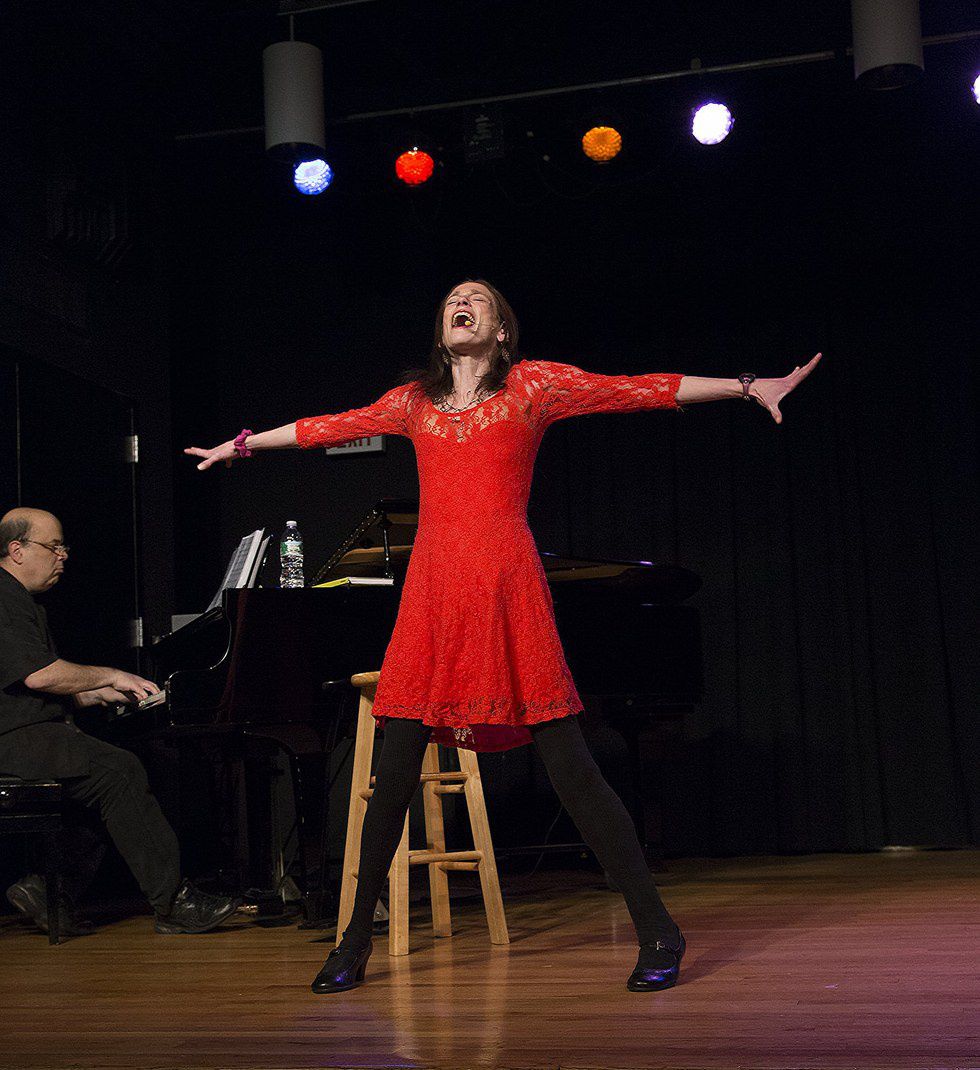 Gutless and Grateful is not just my story. It's the story that unites us all - a story of hope, loss, triumph and transforming adversity into creativity and gratitude. My circumstances may seem "extreme" and unique, but the emotions I experienced are universal. That's the power of theatre - to make a difference in the lives of many, through one story.
VIDEO: https://youtu.be/pYMFL40aDp4
Now get out there, see a show, do a dance, and make your mark on this world.
Find out more about Gutless and Grateful at amyoes.com/gutless and subscribe for updates.