I know you'll think, seriously, a post about wooden spoons? It may seem like a trivial issue, but it is not. Wooden spoons have been made for centuries. They are easy to manufacture and their cost is reduced. So far, everything stays the same. The novelty is found in the way of understanding what it is to make a wooden spoon. You just have to navigate Instagram and you will discover a large group of people dedicated to its elaboration.

The mystery of wooden spoons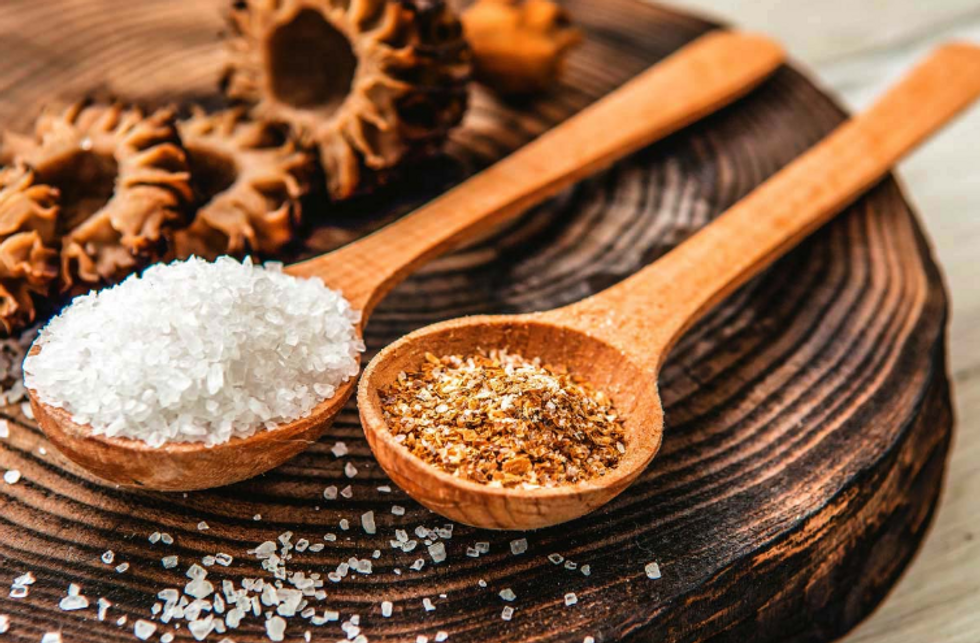 the era of plastic and stainless steel meant the expulsion of any other material from the kitchen (at least from the professionals). It is increasingly common to find buckets and pallets of metal, resin or silicone. They are more hygienic, resistant materials and we can buy them for very little money. In addition, they are easily cleaned and dishwasher safe. Before such a competition, what could the wooden spoons do? We might believe they had the days counted, but the reality is much more diverse.

The wooden spoons have returned. In fact, they have never left, they had always been there, even if they were a minority. But as we said, the novelty is found in the way of understanding its elaboration. The enhancement of handmade products has given a second life to handmade spoons. Today it is easy to find professional craftsmen and young promises of cabinetmaking dedicated to its elaboration. Either with the intention of selling them, learning or just as a hobby, the size of this millenary instrument is a trend in the handmade sector.

The realization of a wooden spoon implies little investment. We only need a piece of wood suitable for culinary use (olive, maple, cherry, walnut ...), a carving knife, sandpaper, a good design in mind and patience. It requires above all dedication and pulse, something very important in woodworking. If we also have practice, we can make several wooden spoons throughout the day. Therefore, they are an easy tool to produce, pack and that we can offer at an affordable price. In other words, it can sell well.
But not everything is pure mercantilism. The elaboration of a wooden spoon has something special, therapeutic. The effort and care they require are rewarded by an object that, if done correctly, will become part of our daily lives. In fact, some artisans and wood craftsmen make spoons not to be sold but to improve their mastery of size and, at the same time, achieve an object of everyday use.
BEST GARDEN SWINGS OF 2020


Whether you are thinking of buying a garden swing for your children or yourself, in this article you will find the best options. To help you in the election, I have created a list of the best garden swings for this season. This will make it much easier to choose your ideal swing.


GARDEN SEAT SWING FOR CHILDREN


Are you looking for a swing for your child simple and cheap? This model will surely be very useful. Not only stands out for its low price but for its simplicity and in turn for its quality.
If you buy this model, you can be sure that you can enjoy a really complete rocker, with which your children can spend many hours of fun, especially in good weather.
The pack includes everything you will need, except for the place where you are going to hang it, such as the fat and a strong branch of a tree in your garden. For example, inside the package, you will not only find the seat, but you will find hooks and rope so that the swing is fully secured.

It is a very interesting option for children up to 35 kg in weight. If your child already exceeds this weight, then it is not advisable to use it, because the ropes could begin to suffer and safety would no longer be guaranteed. As for the rope, each of them has 2 meters, so you can get a good distance between the high point of the swing and the child who is sitting.


SMOBY GARDEN BABY SWING


If you have a small child and want to enjoy a fun swing in the garden, now you can do it with this model of the Smoby brand. It is important to be clear that it is a model designed for babies and not for children since it is quite small. The swing can be used by children from 6 months, but it is not recommended for children over 3 years, in which case you should bet on another option.
The structure is made of metal, so your baby can be sure that it will not break, much less fall. In addition, the seat has all the necessary safety measures so that the child cannot slip and fall to the floor at the least opportune moment. To achieve this, it includes rigid ropes and a fall protection seat. Moreover, it has been manufactured without any welding, in order to increase the safety of your child.

In addition, if your child is not very large, it will not be necessary to be anchored to the ground, hence you can use it even inside your home during the coldest months.

PAPILLON BABY GARDEN SWING


If you are lucky enough to have a tree in your garden with thick branches, this swing will suit you very well. And you just have to buy this baby seat, put it and install it on the branch of your tree and you will have a really good swing for your baby.

The seat is complete. It has the necessary safety measures so that the baby can not get out and especially has really very strong ropes. Remember that we are talking about a model made for babies and not for older children. I don't say it just because older children don't enter the seat, but because they could break the ropes due to excess weight. Keep in mind that the maximum weight supported will be 15 kg. Hence, it is not recommended to use in children over 2 years of age.

As for the installation, I can assure you that it is very simple. Although it includes instructions which will tell you to step by step what you should do. Of course, before raising your baby, put some force on the swing, with the aim of making sure that it has been well placed and will not fall.