We stand together in solidarity with our partners and children for the protection of our rights, our safety, our health, and our families - recognizing that our vibrant and diverse communities are the strength of our country. -Women's March on Washington, Mission & Vision
This past Saturday, the day following President Trump's inauguration, an estimated 2.9 million people took part in the Women's March on Washington and sister marches in over 75 countries across the globe. These peaceful displays of sisterhood, solidarity, and resistance may garner hate from Trump supporters shouting "cry-babies" and "deal with it," but the marches are much more than Trump alone.
While it is true that the majority of marchers do not approve of or support the current administration, there are countless other reasons that millions of women and men felt the need and desire to get out there and have their voices heard. Whether it be issues of sexism, racism, or reproductive rights, everyone at the marches believed in something greater than just Trump, or more, something that the Trump presidency represented.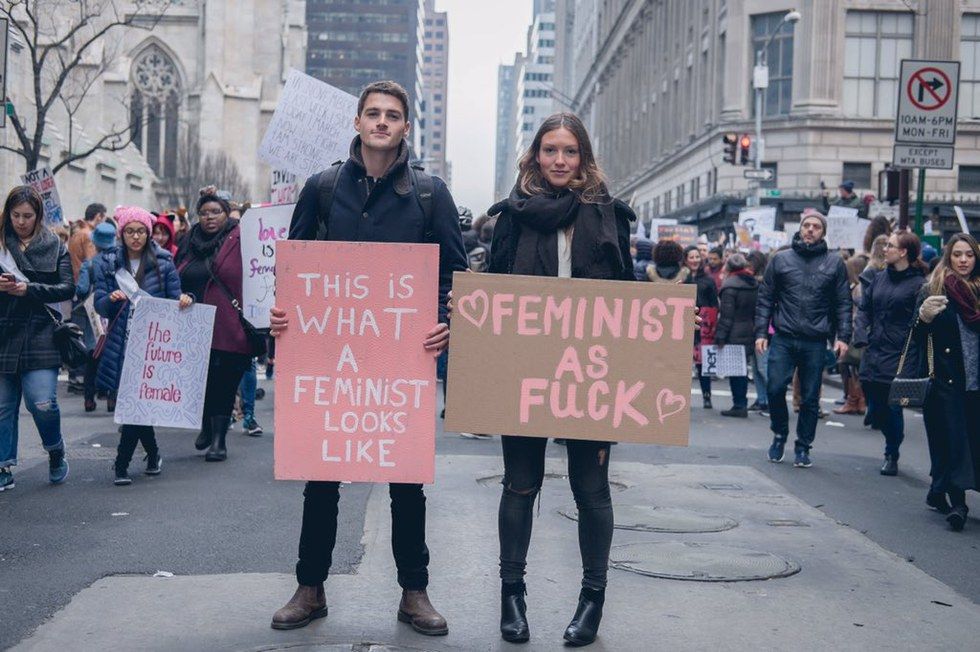 The #WhyIMarch tag reveals what it is that brought millions of people together, in love, to end complacency. (I recommend you explore the thousands of tweets).
So that our daughters will know their bodies are their own. So our sons embody gentle strength. So they can dismiss both labels #WhyIMarch
— Lena Dunham (@lenadunham) January 21, 2017

US women 16x more likely to die by gun than in other developed countries. Gun violence=women's issue. #WhyIMarch #EndGunViolence @MomsDemand pic.twitter.com/YYro91QJEo
— Meg A (@MeghanAnomaly) January 22, 2017

I marched today because I am a feminist. #whyimarch #WomensMarch Photo by @Xtra_MoNey pic.twitter.com/DKLoqaaoeZ
— Finnegan Harries (@FinnHarries) January 22, 2017

Women's rights = human rights. #WhyIMarch @womensmarch 21st January, 2017 pic.twitter.com/HeGtPM34t1
— Lupita Nyong'o (@Lupita_Nyongo) January 21, 2017
These were not "cry-babies," pouring on to planes and trains because of their disapproval of our new president. These were strong women and men making sure that the world was hearing them. It was for the rights of a woman to her own body. It was for the freedom of religion in a country built upon just that. It was for an end to racism and sexism, and so much more. Sure, Mr. President, you want to "Make America great again," but which "great" decade do you mean? I can assure you, there will be no moving backwards if we have anything to say about it.
The Women's March was made to show that we will not sit idly by for the next four years. We cannot change the outcome of the election, but we can make progress towards a better, more loving world.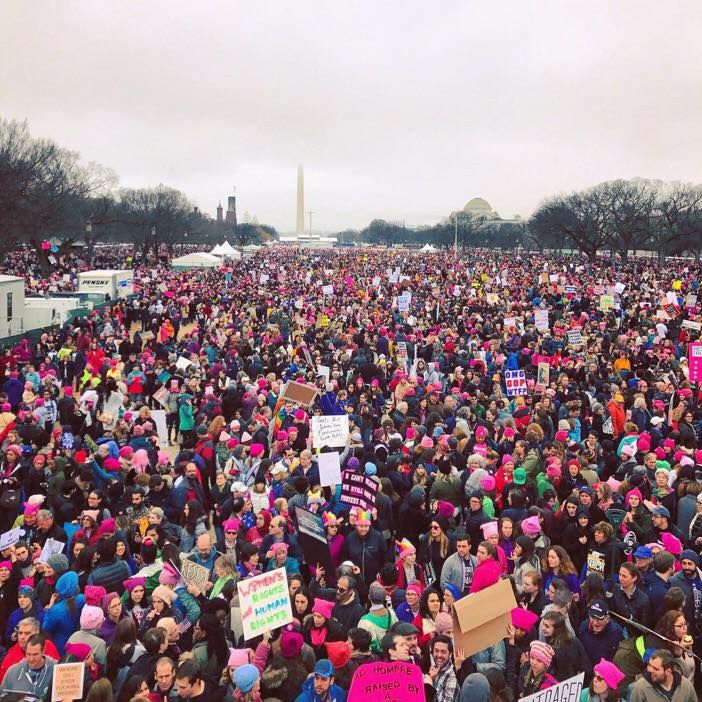 As Senator Sanders tweeted during the march, "By trying to divide us up by race, religion, gender and nationality you actually brought us closer." It will be us that make America great, Mr. President. Just watch and see.
Cover Image Credit:
Slate