I will never regret my tattoos. I have gotten questions from complete strangers asking what happens in thirty years if I decide I regret my decision, or don't like how they look?
Well, to be blunt, that will never happen. Tattoos are my way of owning who I am, it is my own way to proudly display them. They are the way I am able to mark my journey through life and what I have learned through growing up and living. They show what I love more than anything. Regretting my tattoos would mean regretting my decision to listen to my mom through and through, it would mean regretting my faith; it would mean regretting my identity and the influences that made me the person I am proud to be today.
Love never fails. -1 Corinthians 13:4-8

4 Love is patient, love is kind. It does not envy, it does not boast, it is not proud. 5 It does not dishonor others, it is not self-seeking, it is not easily angered, it keeps no record of wrongs. 6 Love does not delight in evil but rejoices with the truth. 7 It always protects, always trusts, always hopes, always perseveres.
8 Love never fails.
This is something I've been told my entire life. My mom has always told me that no matter what happens, she will love me unconditionally. Just like this instance, God's love for us is eternal.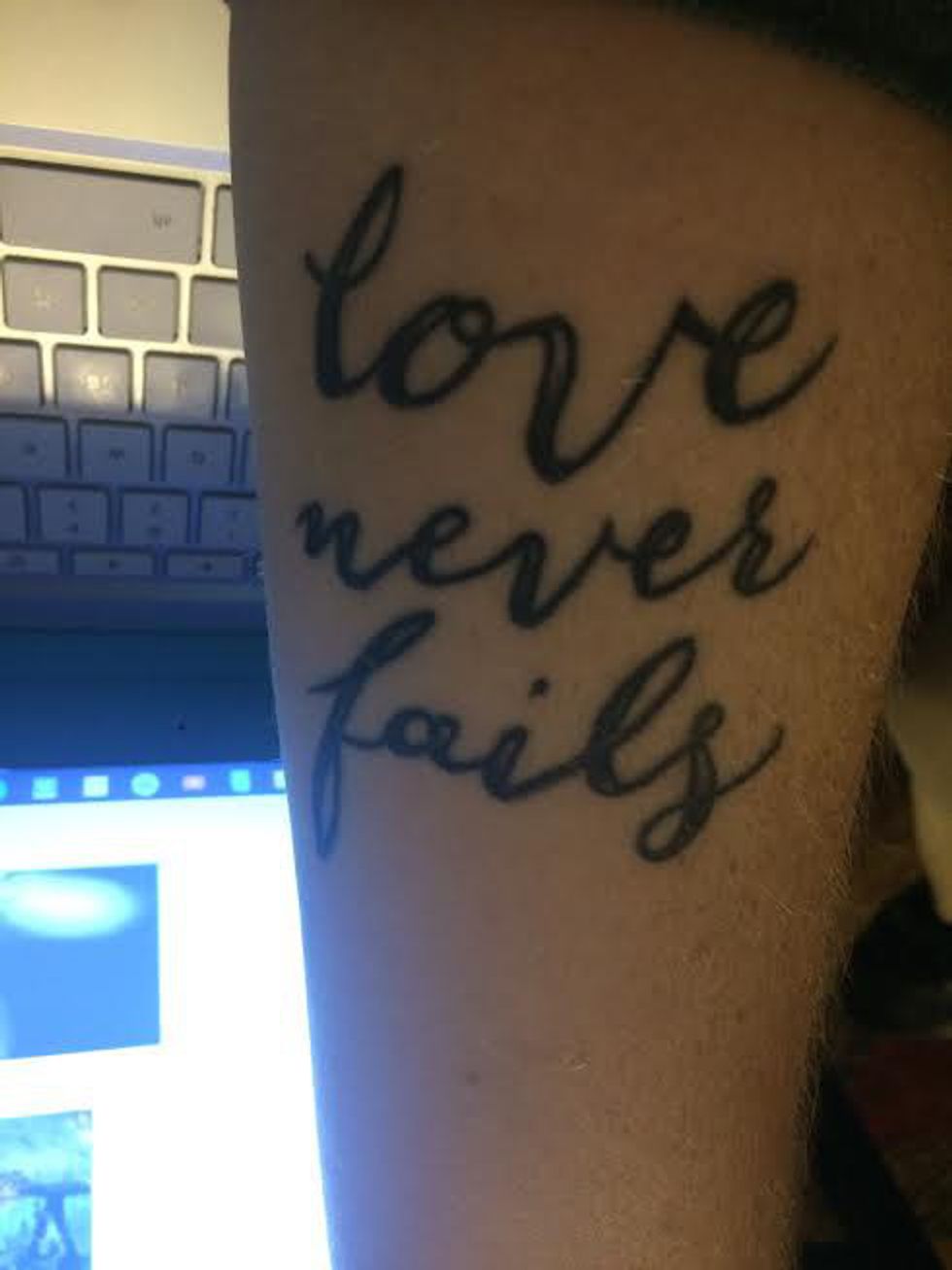 Do not be anxious about anything. -Philippians 4:6
6 do not be anxious about anything, but in everything by prayer and supplication with thanksgiving let your requests be made known to God.

I severely struggle with anxiety and depression, and this bible verse is what gets me through life.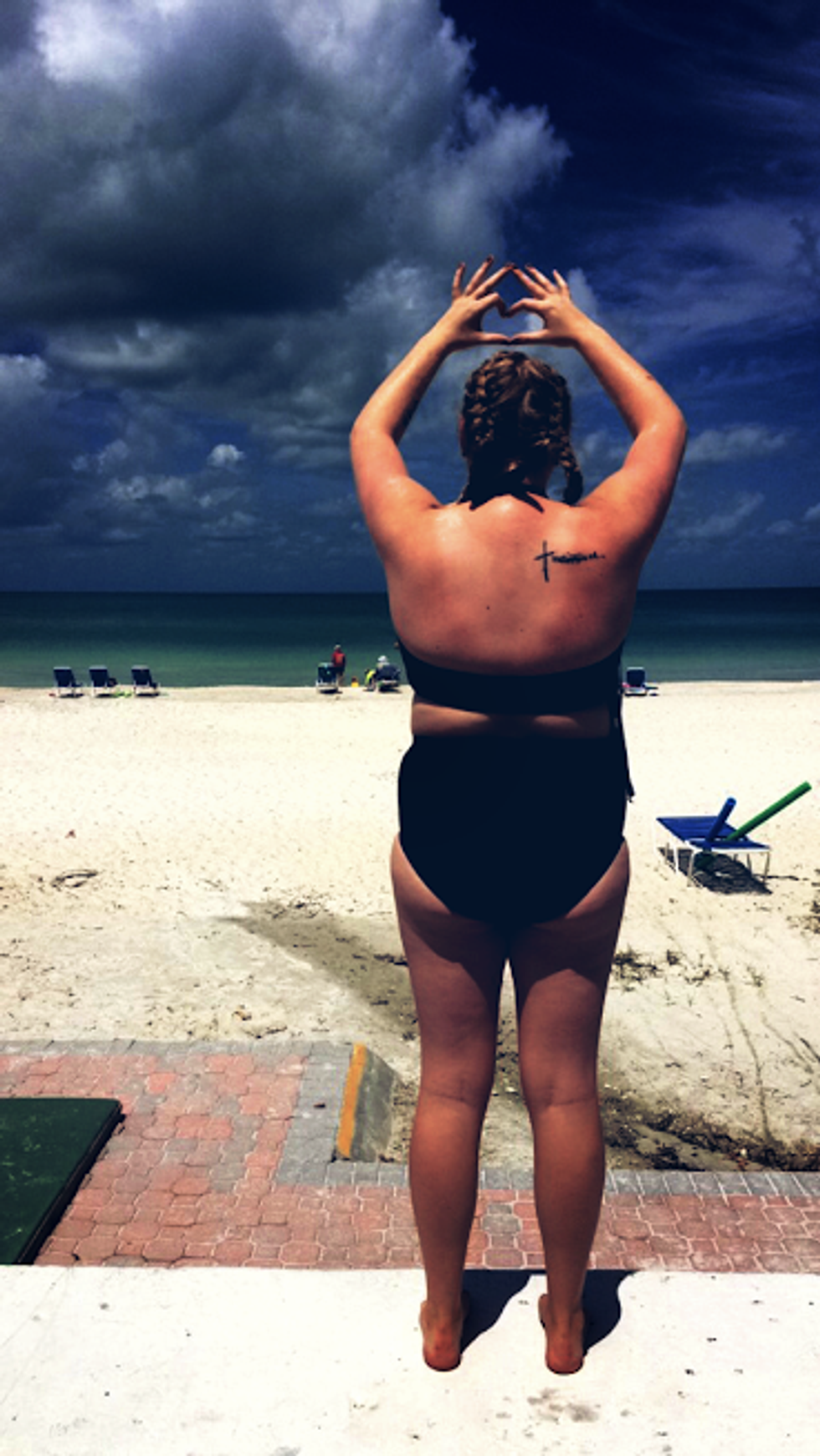 Love and Hope.