Pictures are taken to capture present moments for future reminiscence. The invention of the camera made it possible for us to freeze a single moment in time that we can always revisit. And even though we can just as easily record a video rather than a photo, meaning we can record a live action moment in real time rather than just an instant, there's something about looking back at a photograph and letting your memories and imagination fill in its background and details.
While in the past we had to develop all our photos in order to share/show them to others, now we can just show them on our phone or use Facebook/Instagram. However, when Instagram came out back in 2010 and took the world by storm overnight, there was a feature it had that made me wonder, Why? Why would we use these various filters on our already pretty good-looking photos? At the time, I thought the filters looked dumb and made all photos look relatively the same. Over time they grew on me, but for a reason I just couldn't put my finger on until now: We use filters on our photos not only for them to look better, but also to give them meaning.
The cameras (*cough* phones) we use today for photos take damn good ones compared to what they took just a decade ago. Remember when your LG Chocolate took photos? You probably used it to send photos to your friends casually, but never as your primary camera right? This use of smartphones as primary cameras didn't happen until pretty recently; they've become that good. But this creates a previously non-existent problem: Our pictures look too good.
What I mean by that is, there's no huge color inaccuracy. There's no random light exposure in the corner of the picture or too much cyan in the photo. But the weird thing is is that these flaws are what gave pictures so much charm and nostalgia.
Look back at your old photos, the ones when you were a child, when your mom was getting married, or when your family was watching movies on the VCR. You see how the photos look sort of blurry? Maybe a little warm, like there's a general color all over the picture? It almost seems like there was a filter used on them, doesn't it? Here's an example: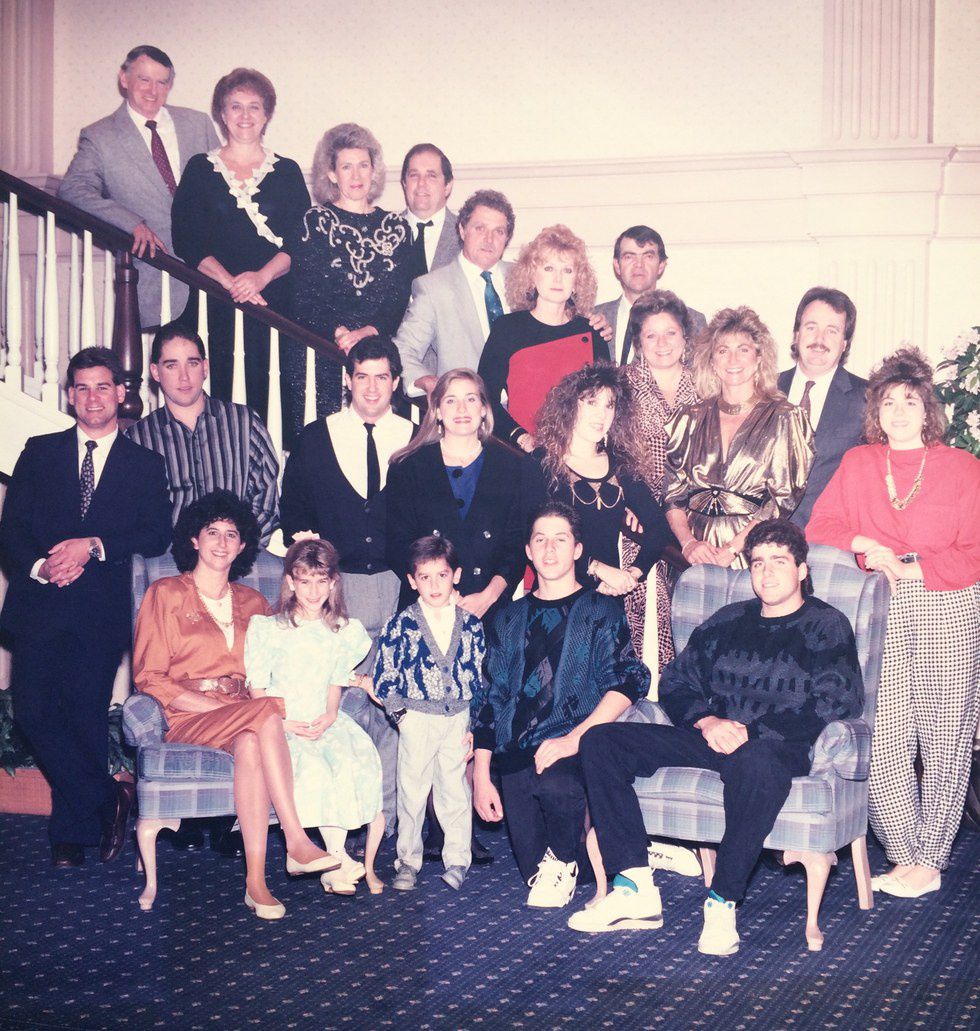 Now look through the filters on Instagram. See how a lot of them make the photo seem lighter or warmer overall? Some others like Lo-Fi over-saturate the colors. Nashville can make the blacks of the photo seem sort of blue. If you think about it, these filters make pictures inaccurate in terms of what they really looked like when you took them, but that's not the point. These filters give the photos a feeling, an air of something you can interpret as history for the photo.
When you take a photo and don't put on a filter, it just looks like a photo. This isn't a bad thing; the photo looks fine, but it just doesn't have anything truly emotional about it on a surface level. When you add the right filter it can take it from seeming somewhat dull to something you look forward to looking back on in the future.
Look at the two photos below: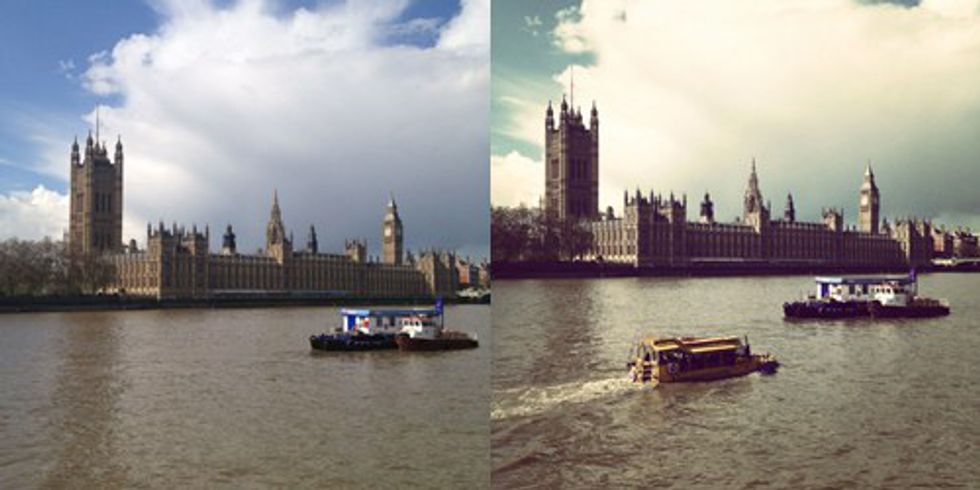 Both of these were taken at almost the same exact time. Other than the slight time difference (and thus the yellow boat), they're the same photo. Obviously one has a filter and one doesn't. The one without just looks like a regular photo somebody took. However, the one with the filter looks like so much more. It makes the photo look more significant, more vintage, more nostalgic — traits that today's high quality pictures simply don't deliver to us.
Now I'm not saying filters exist solely for this reason. Not all filters make photos look older. Just search #coffee on Instagram and I'm sure you'll find thousands that have more of a nostalgic feel but also thousands that just look more professional. A picture of a latte with a leaf in it next to a spoon on a wooden table comes to mind...
We live in an era when we can take pictures or videos at a moment's notice. Our generation wants to look back at them with a certain nostalgia our parents have in their photos. This is why we make our pictures look the way they do and put borders with random orange numbers on the top. (This is what old photos sometimes had.) While maybe today's photos will look shitty compared to the ones we'll take in 2025 and thus make them look more nostalgic, for now we'll just use filters. 'Cause let's be honest, we really suck at taking pictures and don't know Photoshop so #Valencia.