Inspiration is around every corner. It can come out of a walk in the park or by listening to a speaker. In this case, I found inspiration in The Superhero Project.
The SuperHero Project is a nonprofit organization that supports families with babies in the NicU. I came to know about the organization through my college soccer team. Kelly, the founder, is an alumni of the team and she came to speak to us about her experience with the NciU after her sons were born. She shared with us her experience while her sons were in the NicU. She said while it was a struggle to leave her two older children at home while she traveled to see her two sons, it was also hard to see other families whose child or children were there much longer. She became inspired through this.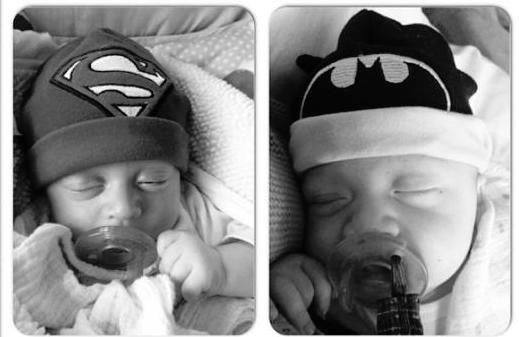 The name came from a picture of her two sons wearing Superhero themed hats. It all began with Kelly making goodie baskets in her basement for the families in the NicU which contained granola bars, baby blankets, waters, tissues, sanitizers, journals and more comfort items. Many times when a mother is next to her child in the incubator, they do not want to get up to get something to eat, these baskets are a way to give them optimal time with their babies. These baskets are also a way to show that people are thinking about their baby and praying for their recovery. A simple act of kindness like this goes a long way.

Through Kelly's own experience with her two sons in the NicU, she is able to fully understand what other mothers are going through. These mothers cannot leave their babies; it's heartbreaking for many of them to leave their babies in the hospital. One huge thing the organization is doing is setting up Angel Eye Cameras which allows family and friends to see the baby at any time. These families can log on at all hours to make sure their baby is alright. These cameras also have a microphone feature that allows families to speak to the baby, which can foster recovery.
Kelly has many plans for expanding her organization now, but she says in the beginning she never imagined it would amount to this. The organization has raised thousands of dollars for cameras and she receives numerous donations to continue making baskets for families with children in the NicU. I never thought about the life of families with babies in the NicU and many people don't until they are in that situation themselves. I am truly blessed to have been exposed to this organization and all of Kelly's hard work and love is truly inspiring.