The first wedding I remember going to was my cousin's when I was around 5 years old, and ever since then I have been completely in love with weddings.
The celebration part of weddings may be one of my favorites. Having your family come together to dance, eat, and enjoy each others company is the best. Families don't all live near each other so weddings are a time when you get to see family members you don't normally see. And you cannot forget that weddings give you a reason to dance all night long! Weddings are a time of happiness and the coming together of two in love people. With all the tragedy happening everyday weddings are a time we can truly find happiness.
We live in a world where social media and television are the main things that consume our time. With things like Twitter, Instagram, and my favorite Pinterest. I am not getting married anytime soon, but I feel the need to plan my whole wedding on Pinterest and I have no shame. From the dress, food, and venue I have it all planned out for my perfect wedding. We are also obsessed with television and wedding shows like Say Yes to the Dress, which start our wedding dress fantasies.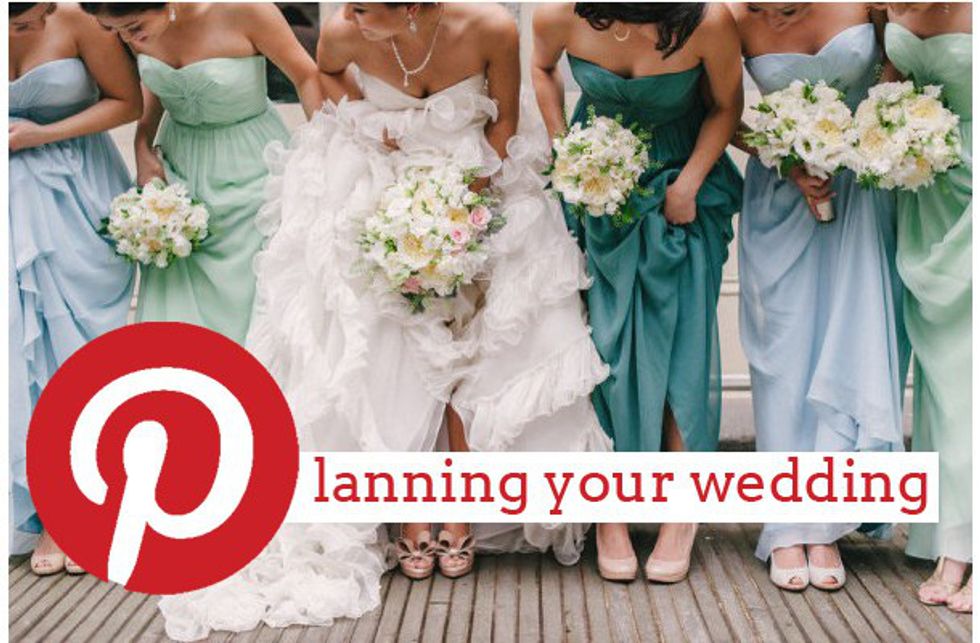 For me, weddings are one of the most beautiful things to have and to be a part of. They are a time when two people who love each other vow to be with each other the rest of their lives, no matter what. It is truly the best day for couples. It is also a great day for the guests of the wedding by seeing love right in front of their eyes. I cannot wait for my special day!
As you can tell, I am a hopeless romantic and weddings are definitely one of the most romantic things ever. What can I say I love, love!