I'd like to start this article with a disclaimer, because it really, really needs one. Kim Kardashian is in no way a perfect example of feminism. She hardly represents an inclusive, intersectional community of women and rarely speaks on the issues women face.
She has been deeply involved in cultural appropriation and consistently fails to use her platform to stand up for marginalized groups (although this has improved somewhat with the birth of her daughter). But if you subscribe to what Roxanne Gay calls "essentialist feminism" and are waiting for a perfect feminist icon, I hate to break it to you, but you are going to be waiting for a long time. It is easy to find very valid reasons that a human is not perfect. And Kim Kardashian is human.
It would be easy to dismiss the Kardashian Kulture as a toxic concession to the male gaze, but I think that ignores the complexities of success. The Kardashians are women who have built an empire on the power of women. Even if you do not agree with their lifestyle, it is remarkable they have had the success needed to live it.
And yes, they hardly are a diverse representation of women, but in a world where women are only 12 percent of the protagonists in films, it is still noteworthy a TV show exists with 7 female leads and no consistent male lead. The Kardashians are never second stage to the men in their lives. And if you don't believe me, ask yourself if Scott Disick is even relevant anymore.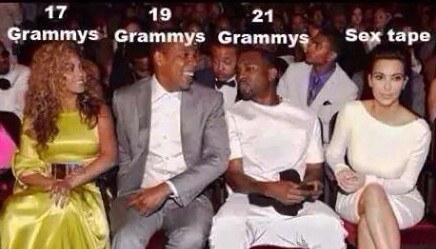 I hate that I used to find this photo funny... Slut shaming is super not cool, kids.
In 2007, a four-year-old sex tape of Kim Kardashian was released without her consent. Which, in case there is any confusion, makes Kardashian the victim of a massive invasion of privacy that definitely feels criminal, although the legislation on the matter is vague.
However, as I'm sure you know, the public reacted to the leak by holding Kardashian to blame for… having consensual sex? I'm still unclear about that part. But instead of crawling into a hole and trying to forget it ever happened, Kardashian turned the crime into a multi-million dollar media empire and one of the most recognizable brands of this century.
And yet, somehow the general public feels that does not reflect tenacity and business acumen, but instead reflects a Cersei Lannister-esque premeditated plan for media domination by a talentless female.
But as the thousands of penniless porn stars show, very few people have been able to turn a sex tape into a fortune, leading me to believe there exists a very unique Kim Kardashian factor (aided, of course, by her family money).
She made the best of a bad situation, and no matter what you think, the Kardashians will continue to disobey our societal expectations of how a woman should act.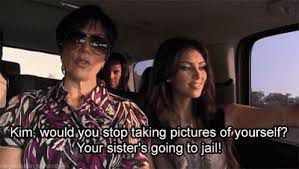 Iconic.
The very day I sat down to write this article I had already heard two quips about the Kardashians. The first was in response to the untimely death of Prince, that God should stop taking our "legends" and that we "offer him the Kardashians instead."
The second was that the world would be a lot "better" if O.J. Simpson had killed 13-year-old Kim Kardashian instead. And I go to a women's college. How has this culture of hate grown so blatantly accepted? The Kardashians are hardly relatable, but the universally agreed sentiment that they are devil spawn is quite a stretch for me.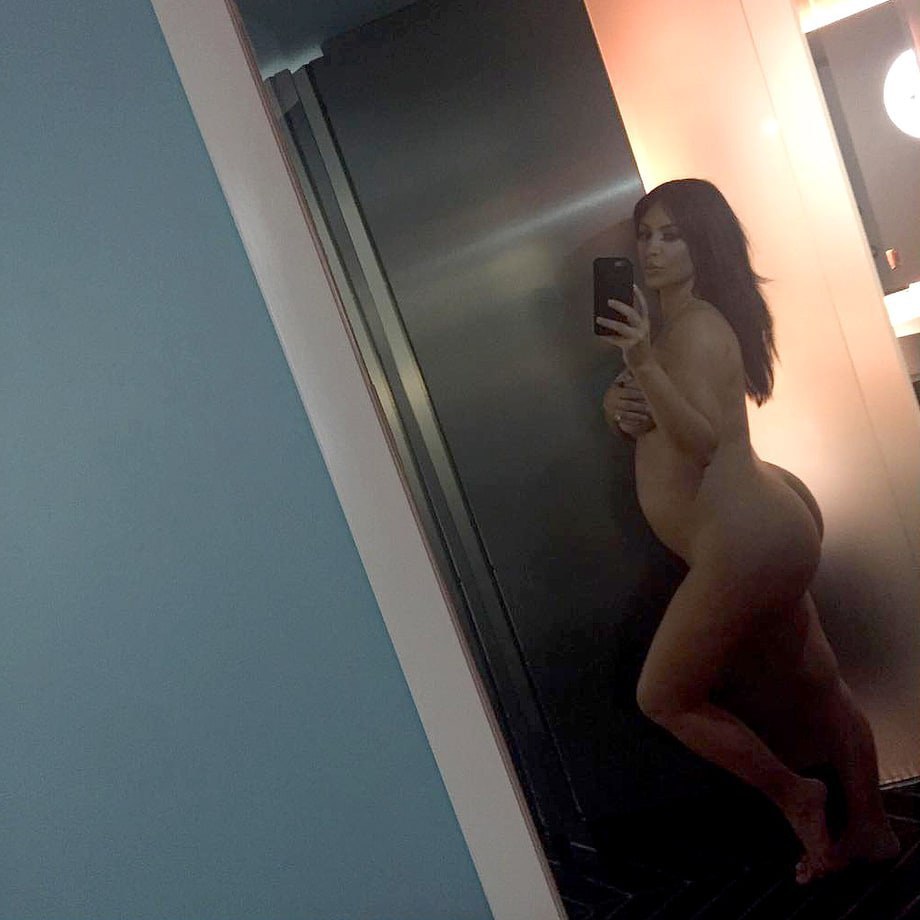 "Everyone's body is different, every pregnancy is very different! I've learned to love my body at every stage! I'm going to get even bigger & that's beautiful too!" - @kimkardashian
Kim Kardashian is a mother unembarrassed of her sexuality, a successful entrepreneur, and a human strong enough to withstand a decade of victim-blaming. And if that does not impress you, I can not wait to meet your dinner guests because they must be phenomenal.
I, on the other hand, wish I could be a little more Kardashian in my everyday life. I grew up trying to avoid the traits of traditional femininity because I felt it made me weak. In elementary school, I rejected skirts and judged women who wore makeup for, ironically, what I thought was them succumbing to sexism.
This internalized misogyny still perpetuates in my life, but somehow the Kardashians, despite the media pressure they face, have never apologized for being women. The are successful while being unabashedly feminine.
The Kardashian lifestyle might be ridiculously decadent and unattainable, but I for one would love to unapologetically take selfies, be proud the way I look without being embarrassed of acting vain, and not base my actions on the expectations of others. In short, I would like to incorporate a little Kim Kardashian in my daily life.