Kanye West is quite possibly the most polarizing musician in the world.
Some people love him. Some people hate him. Others love to hate him. But nearly everybody has an opinion on him. Kanye gets dragged through the mud in headline after headline for his controversial opinions, flamboyant clothing, and membership in the Kardashian media empire. President Obama himself has called him a "jackass." But does Kanye really deserve all of the hate he gets?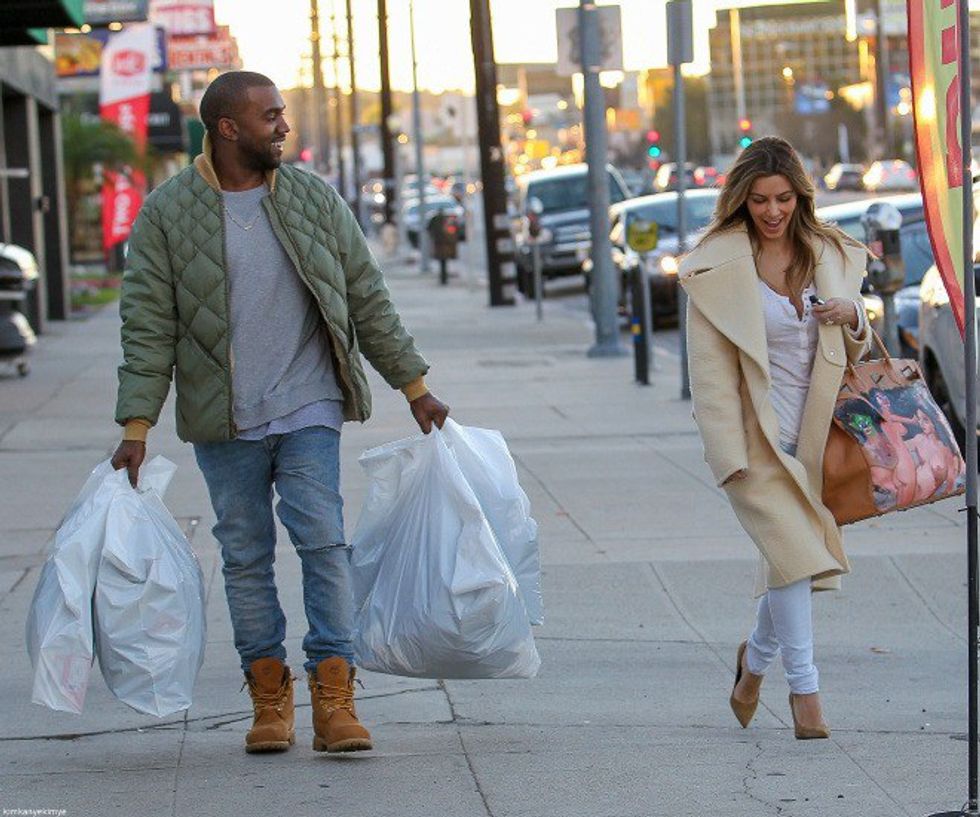 To answer this question, first we need to look back at Kanye's debut. Back in 2004, the rap scene was dominated by none other than 50 Cent. As the poster boy for gangsta rap, 50 Cent's music featured themes of violence, misogyny and drug use. He was a constant source of media uproar, and due to his popularity, the rap scene was invaded by imitators who rapped about similar themes. Meanwhile, Kanye West, who had gained recognition producing tracks for Jay-Z's The Blueprint, was trying to convince record labels to sign him as a rapper. Though many labels were impressed with his producing skills, they didn't take him seriously as a rapper because he deviated from the popular gangster image. Eventually, Jay Z's label Roc-A-Fella Records took a chance and signed West, who soon released his debut album the College Dropout. The album brought then-unheard of themes into the rap game, such as religion, self-consciousness, family and materialism. Instead of bragging, Kanye presented himself as self-conscious and vulnerable. He encouraged self-confidence and believing in yourself instead of meaningless bravado and narcissism.
After becoming a massive success, Kanye used his new platform as a celebrity to speak out on issues that were important to him. Years before Macklemore's "Same Love," Kanye spoke out against the rampant homophobia present in hip-hop, and encouraged his fellow rappers to do the same. In addition to homophobia, Kanye has taken aim at misogyny in rap. Kanye had never been one to talk extensively about his personal life, and went through a few multi-year relationships instead of dating around. He also would always talk about how his mother was his greatest inspiration, and more recently, how his wife and daughter are the most important people in his life.
One of the most common criticisms of Kanye is his massive ego. But considering his accomplishments, is it so wrong for him to think highly of himself? He is one of the most awarded musicians in history, with 21 Grammys and over 21 million albums sold. We live in an era where self-confidence is criticized as egotism, and the problem is worse for people of color. White artists such as John Lennon ("The Beatles are bigger than Jesus!") and Oasis's Noel Gallagher ("Everyone is shit except for us and the Beatles.") have said similarly braggadocios things, but they are not criticized for them nearly as harshly as Kanye is.
Kanye preaches self-love and confidence to a society that favors excessive humility. People need to be less insecure and let others be proud of their successes. In his own words, "If you're a fan of Kanye West you're not a fan of me, you're a fan of yourself."