I cannot recall a time in my life where I could be considered "normal." When I was in elementary school, my hobbies included locking myself in my room to read for hours on end, writing really descriptive diary entries, and being painfully bad at tag.
Really quite descriptive: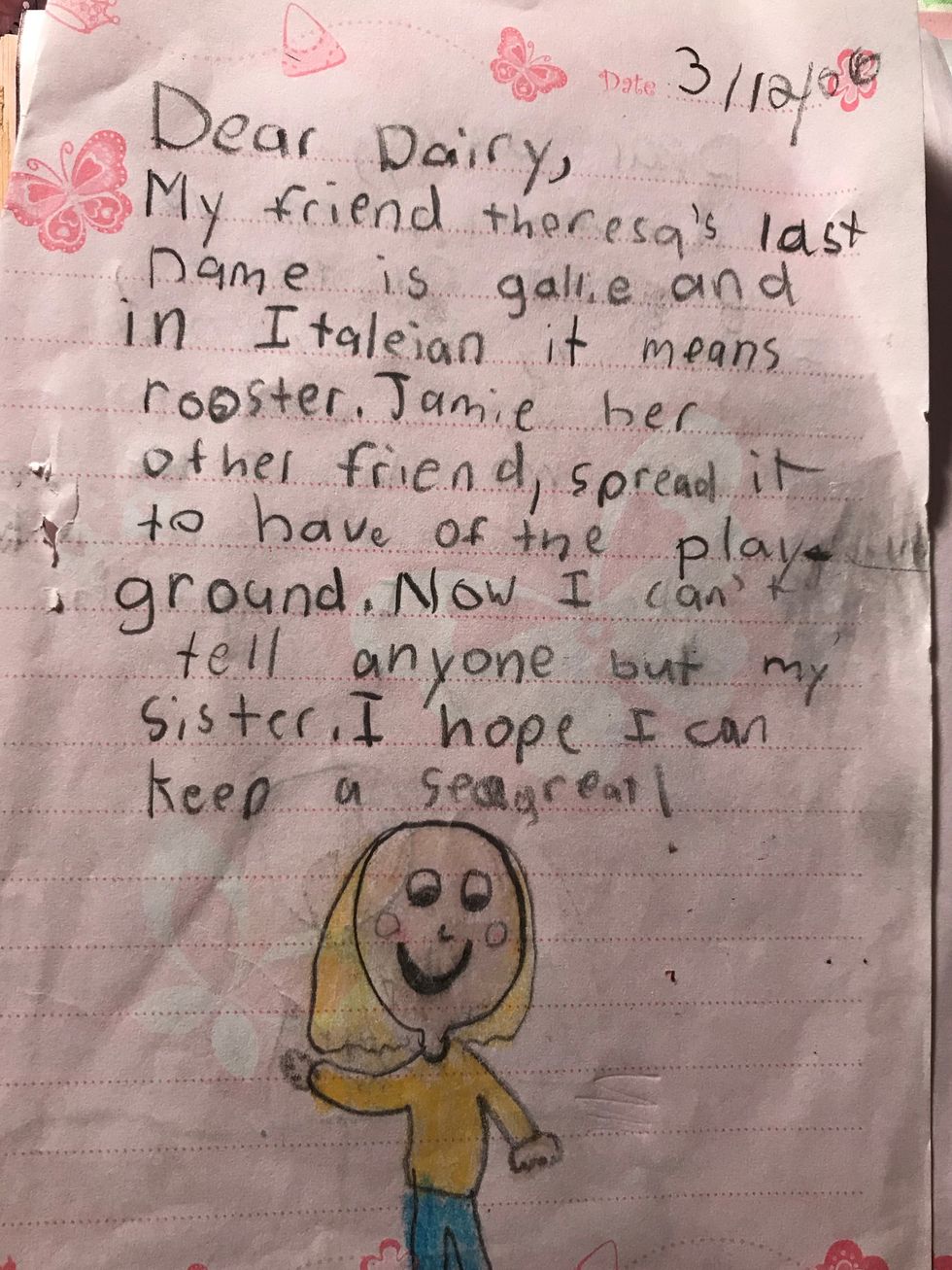 Instead of doing normal little kid things like playing dress-up or "house," my friends and I formed a club called "the Piggy Pals" in which we gave ourselves animal personas and wrote really elaborate stories about the characters.

True story.
While my siblings learned to excel at various sports—my sister in dance and field hockey and my brother at basically everything else—I was struggling to finish my gym class' mandatory mile in under 12 minutes. Instead, I was the champion of the classroom: I had stellar grades, I loved writing—I once wrote an entire book series about a dog detective named Sherlock Bones—and my favorite TV channels included Animal Planet and the History Channel.
Bottom line? I was not a normal child.
My…eccentricity…was of no importance in elementary school: no one really cared what you looked like or who your friends were or whether you wore Aéropostale polos to school.
Flash forward to middle school, and…well…those things mattered to most preteens. To set the stage, let me introduce my 12-year-old self: I wore blue wire-rimmed glasses several sizes too small for my face, I had the same haircut as Lord Farquaad from Shrek, and I had developed an affinity for playing the flute.
For context: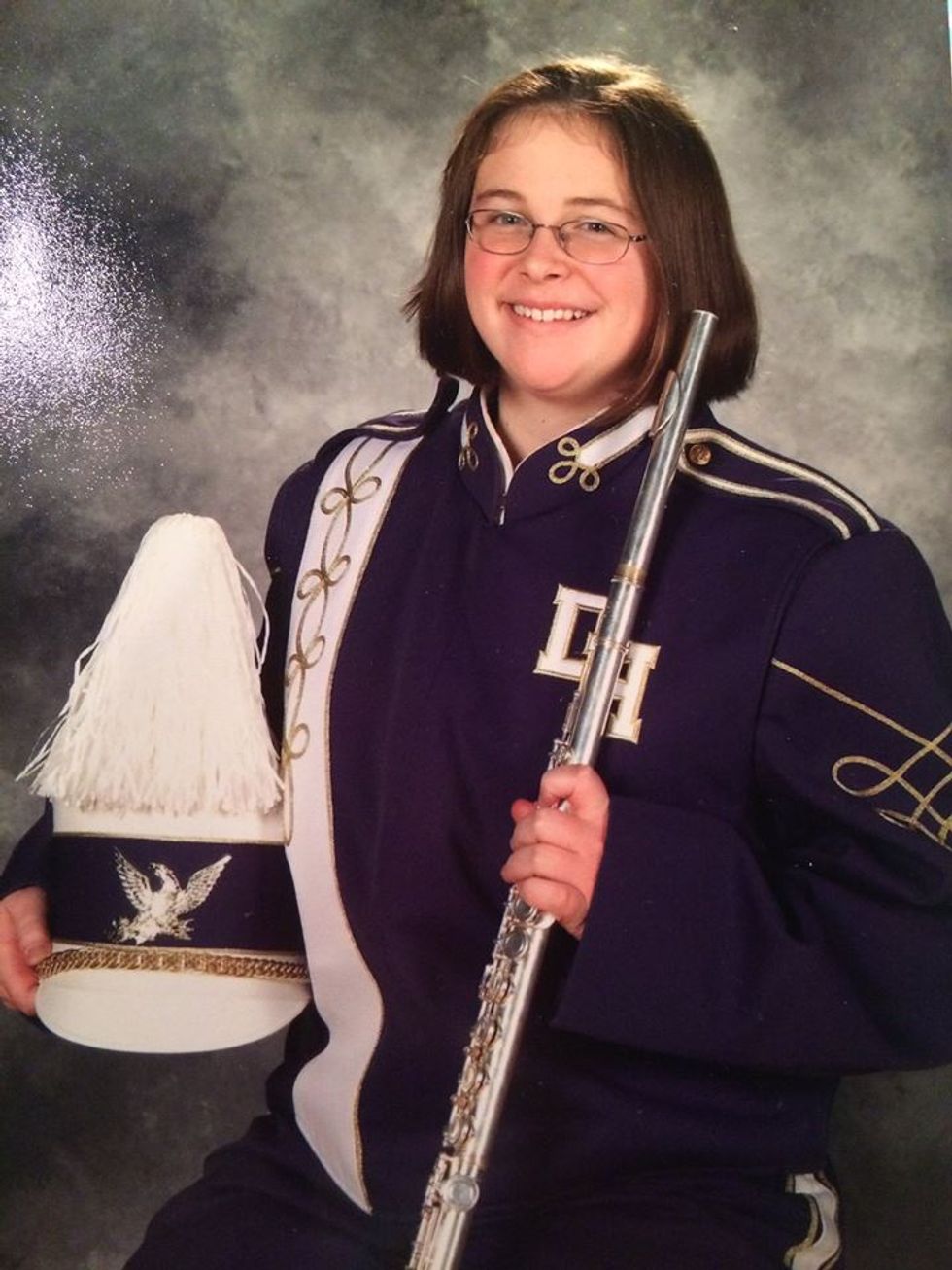 It is no surprise that I struggled to make new friends. Kids were nasty. I vividly remember getting teased relentlessly for countless reasons: my weight, my style (or lack thereof), my hobbies—anything that made me different from the carbon-copied, Hollister-wearing army of tweens that occupied my middle school.
It bothered me for a while, but I was lucky: I had a tight-knit group of friends that were just as 'weird' as I was. Eventually, I learned to ignore the snide remarks and thinly veiled insults and just be myself. Unfortunately, that's not the case for many kids. Oftentimes, the teasing alone is enough to push kids to abandon their uniqueness.
I think that's incredibly sad.
Looking back, my childhood 'weirdness' is a huge part of who I am now. My love for reading, writing, and learning is what molded me into the excellent student I am now. My lack of interest in anything style or sports-related translated into me developing a kick-ass sense of humor (if I do say so myself). I am still friends with many of the same girls I've been friends with since elementary school; they make me genuinely happy.
Why is this relevant, you may ask?
I think it's important for people at any age to remember their roots and do the things they truly love. Would 12-year-old you be happy with who you are now? Are there things you enjoy or pieces of yourself you've learned to ignore because you're afraid that other people won't think they're "normal?"
I think it's time to embrace the weirdness. Life is a lot more fun that way.