My name is Sarah and I have never eaten bacon. Now please take a moment to get over that shock.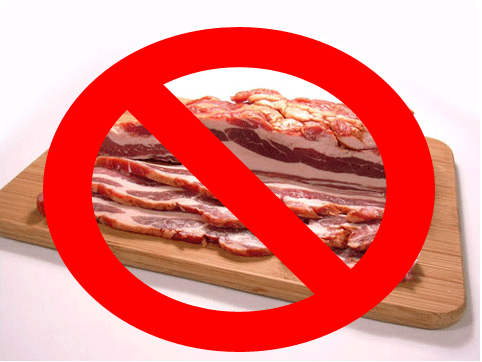 No I am not a vegan, or even a vegetarian. I'm just Jewish. Well, not just Jewish. I'm proud to be Jewish, born and raised and pure-bred as I like to say (aka both my parents are Jewish). And part of being Jewish is keeping kosher. Not all Jews keep kosher, but I do, and I like doing it. It's a daily reminder of who I am, where I come from, and my connection to my faith.
Kosher is the term used for Jewish dietary laws, and I view it as a mitzvah, or good deed, that honors my faith. It encompasses a variety of laws that are outlined in the book of Leviticus within the Old Testament. The "stand-out" laws, or those that impart the biggest restraints, are:
Not mixing meat products with dairy products.
Not consuming pork or the meat of animals with split hooves.
Not consuming shellfish or any fish without fins and scales.
Slaughtering animals humanely and quickly.
Waiting a certain amount of time (6 hours) to eat dairy after meat.
Initially, these laws were for cleanliness and purity. It was so the Jewish people would only eat clean foods, especially during a period where there weren't many purification and storage methods. While many of these reasons are still valid, it has also become a significant part of Jewish tradition and identity.
There are clearly set rules provided in the Torah, but in modern times many (who are not Orthodox) have adapted these laws and customs to fit a modern lifestyle. I personally dub this "kosher style". For example, my family doesn't wait the full 6 hours in between meat and dairy, we wait usually around an hour. I know to some, that might make me a 'bad' Jew. But I don't think defining someone's commitment to a practice is such a thing, I practice Judaism in the way that best fits my lifestyle and honor the traditions in the best way I know how. That just makes me my best Jewish self.
There's also variations on how we keep kosher. For different holidays, there are different restrictions - especially Passover. On Passover, we don't eat any grains or leavened items. This is to symbolize the matzah that the Jews did not have time to let the bread rise as they fled Egypt.
So, I know it may be appalling to some that I have never had bacon and will never have a cheeseburger. But that's really okay with me, keeping kosher connects me to thousands of years of Jewish tradition and I couldn't be prouder to be Jewish.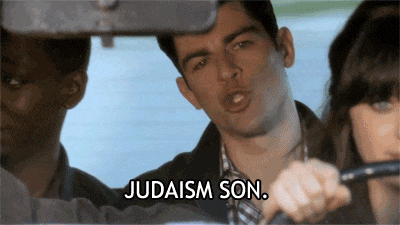 To learn more, check out the basics of Kosher here!