The 2017 Emmy-nominated, modernized reboot of Bravo's 2004 "Queer Eye for the Straight Guy" features a new "Fab Five" who help enhance and improve the lives of people living in more rural areas of America. I was skeptical at first and just clicked on the show when I needed something new to binge watch. Now, I'm hooked. Here are 12 reasons you'll be obsessed with this emotional, hysterical journey of a television show.
1. The amazing antics of Jonathan Van Ness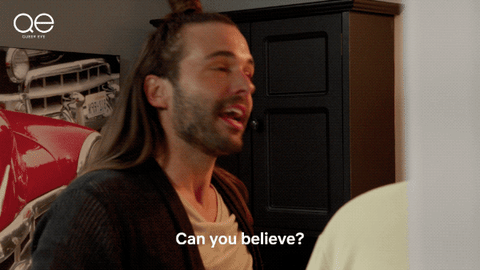 Giphy
JVN, as he's known on every social media handle and by every adoring fan, is the epitome of confidence and childlike enthusiasm. He encourages men from all walks of life that self-care isn't selfish, it's just about showing up for yourself and your health in a productive way. From grooming expertise to positive affirmations to his sha-mazing podcast "Getting Curious", Jonathan is the kind of person everybody wants as a friend. He's fearless and not ashamed of his unique energy.
2. Tan's French Tuck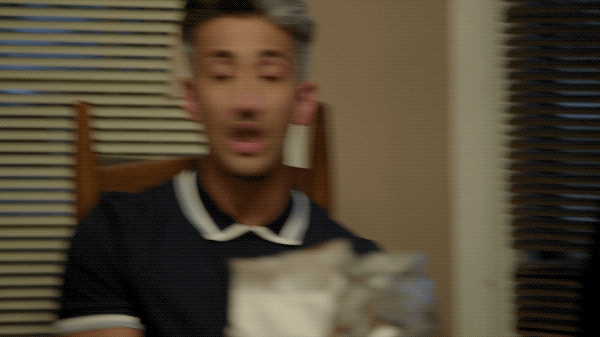 Giphy
Tan France, the Pakistani Londoner in charge of fashion, is known for his devotion to the"french tuck", which features a shirt tucked in the front only. Besides his signature look, Tan is soft-spoken, sweet and encouraging in his endeavors to transform the way the hero sees his or her closet. Not to mention his gloriously coiffed gray updo.
3. Antoni's passion for good eats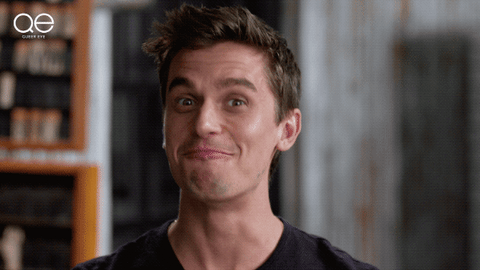 Giphy
Antoni Porowski is the food expert on the show, and is such a snack himself. The way he introduces the "heroes" to really simple recipes has become a source of criticism from many, but when you realize that he is introducing fresh cooking into the life of someone who might think that they don't have the time or money to do so, it's so eye opening.
4. Bobby doing the MOST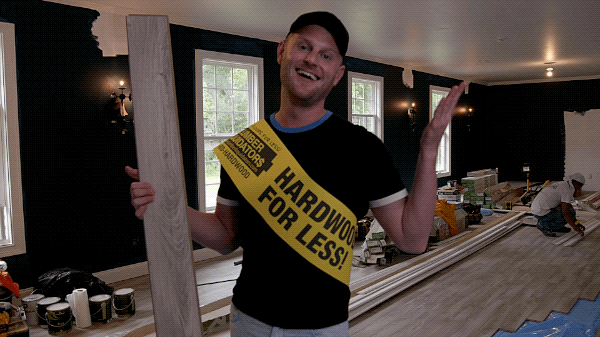 Giphy
Bobby Berk, the show's design expert, essentially remodels an entire house behind the scenes. If that isn't enough for you, I don't know what is. Bobby's personality is so sweet and level-headed yet mischievous, and makes the dynamic of the whole group so unique and fun. Also, watching him confront his past with the church was a seriously heart-wrenching, powerful moment. Absolutely worth a watch.
5. Karamo's bomber jackets and heart-to-hearts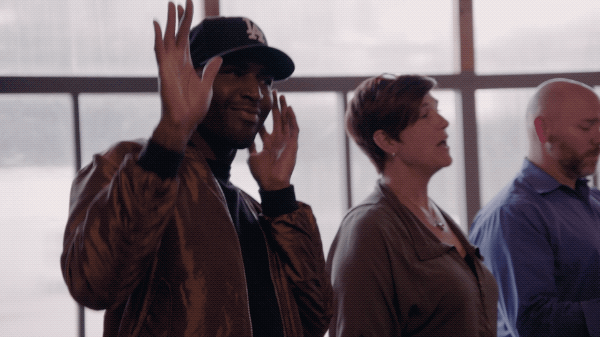 Giphy
Culture expert Karamo Brown is more like the show's resident therapist/personal motivator. He's a charming, charismatic father of two whose conversations are meaningful and encourage the heroes to confront family members and get in touch with their emotions. His chat with a police officer about Black Lives Matter and mutual respect was so pleasant to see in today's tense political atmosphere. And who could forget those stylish jackets?
6. Mama Tammye's selfless heart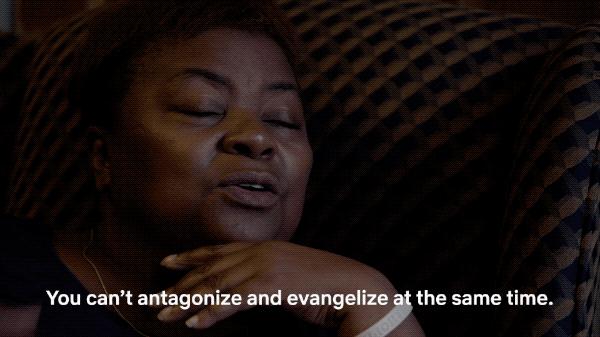 Giphy
Tammye, the hero featured on season 2's first episode, "God Bless Gay", is possibly the sweetest woman ever. A breast cancer survivor, preacher and all-around compassionate, empathetic person, Tammye captured viewer's hearts with humor and love, even choosing to remodel the community center for her church instead of her own home.
7. True love in action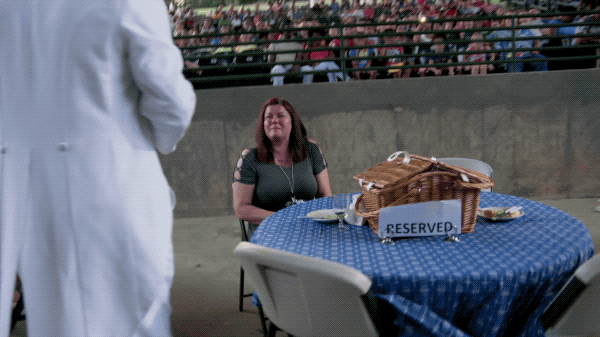 Giphy
From episode to episode, we see exes get back together and get married, friends reveal their true feelings for one another, there are proposals, re-do wedding photoshoots, and husbands confident and excited to look good for their wives. It's just so much romance and freedom and happiness all in one place. I can't recommend it highly enough.
8. Lifelong lessons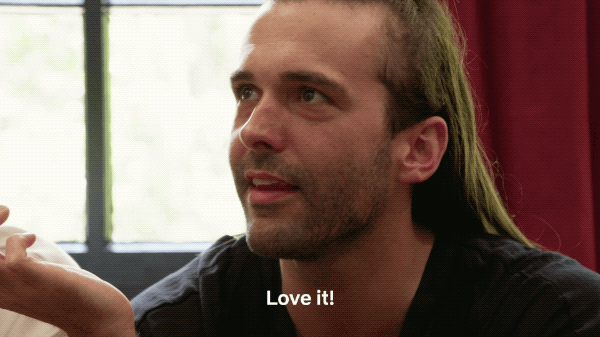 Giphy
Though the show has attracted some criticism for supposedly attacking the habits of those close to the poverty line, I'd argue that the Fab Five do their best to show the "hero" that it is possible to attain a more comfortable, enhanced lifestyle with a few simple changes - a hair pomade, a new pair of shoes, etc. While some change may seem extreme and impossible to maintain in everyday life, many of these lessons are simple and memorable for everyone - especially communication and being in touch with your own feelings. Sensitivity doesn't indicate weakness - that message is so important for men who feel like they can't show any emotion for fear of appearing less masculine.
9. Most importantly - understanding each other!!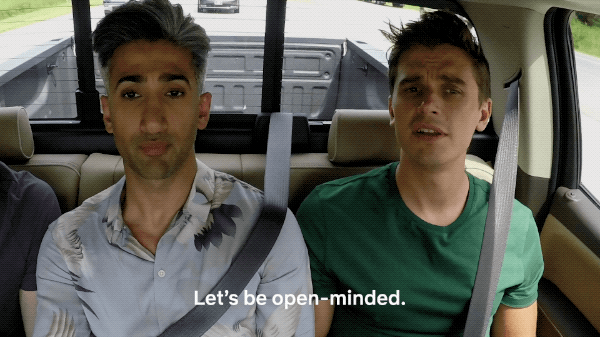 Giphy
The show does the difficult job of directly exposing people of such different backgrounds to one another, but - *spoiler* - by the end of the week, they always feel a deeper connection to each other, not as a certain label or stereotype, but as individuals. The ability to look past your initial impression of someone based on a shallow assumption and to have real conversations with one another, is what our society so badly needs. Queer Eye achieves this on a small scale, but it's still so important.
Queer Eye is such an inspiring and uplifting watch, so give it a try! You'll definitely feel motivated to start your best, most fulfilling life. So go watch the show, then head out into the real world and have your moment!