For as long as I could remember, ringing in the new year meant starting over from scratch, having a clean slate, a new chapter to the novel of my life. The possibilities were up to me, and the world was my oyster. (I had to throw in that cliche) But more than anything, January 1st meant resolutions.

A New Years Resolution: a tradition, most common in the Western Hemisphere but also found in the Eastern Hemisphere, in which a person resolves to change an undesired trait or behavior.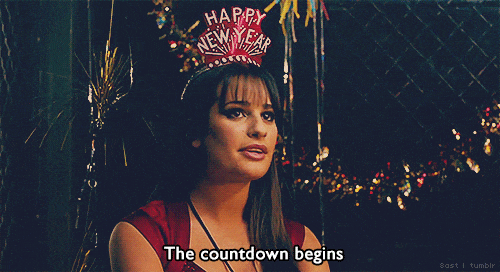 As the new year slowly begins to approach, people start to think about their mistakes, their bad habits, and what they want to change about their lifestyles or their personalities. Thinking back, a few of my resolutions consisted of the following:

1. Stop biting my nails.
2. Start exercising.
3. Have a better diet.
4. Take more risks.

And the anticipated question is "did you accomplish any of those resolutions?" The answer is "Nope". Okay, I did stop biting my nails - for the most part - but I definitely haven't stepped aboard the better diet train, I hardly exercise, and as for taking more risks? I guess that depends on what you'd consider "risky". As for me, I haven't really accomplished that one, either. So this year, I have decided to not have a New Years Resolution at all. Honestly, I feel like having one puts more pressure on me, and I feel like I have this expectation that I have to uphold, which ironically makes me not want to do it even more. And I think that's why a lot of people don't accomplish their resolution - it's too planned out, too forced. I think one way to change your life around is by simply being more mindful, but for the most part, living your life like you normally would while changes start to naturally fall into place. It just makes more sense, and it sounds way more doable because otherwise you'll end up doing this to yourself: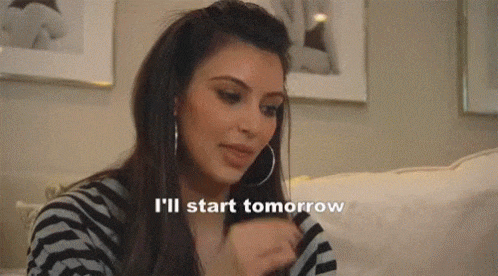 And then it'll be this repetitious cycle of saying that you're going to do it, but we know that you probably won't, and then you'll feel super guilty and disappointed in yourself. So why do that when you can simply not have a resolution? Just live your life, and when things happen casually, it'll be way easier and you'll be happy, too. I know it's kind of an odd way of looking at it, but at the same time, it could really pay off.

So here's to my year without any resolutions; just winging life and free falling without any expectations or pressures. Let's see what happens.