Back in high school, arguably one of the most terrifying periods of your life (right after the crippling self-doubt of your college years, of course), I had gotten into a rather animated conversation with a male friend of mine over why women always carried around big purses or purses in general. Even though I was young and sweet, only 17 (see what I did there?), I was already well versed in the subject of pocket inequality and launched into a full-scale lecture on the injustice of the female pants pocket size, highlighting all the key concepts from the inefficiency of the front pocket to the downright betrayal of the fake-pocket.
When I began to delve into the finer details of pocket inequality and just how much it pissed me off, my male friend quickly cut me off and said something along the lines of, "Jesus Rena, it's honestly not that big of a deal. Don't get so worked up about it."
Needless to say, I severed all ties with him.
Just kidding, I only seriously considered it. But here's the thing; pockets are a big deal. And most members of the male species don't understand how big of a deal decently sized pockets are because they already have them!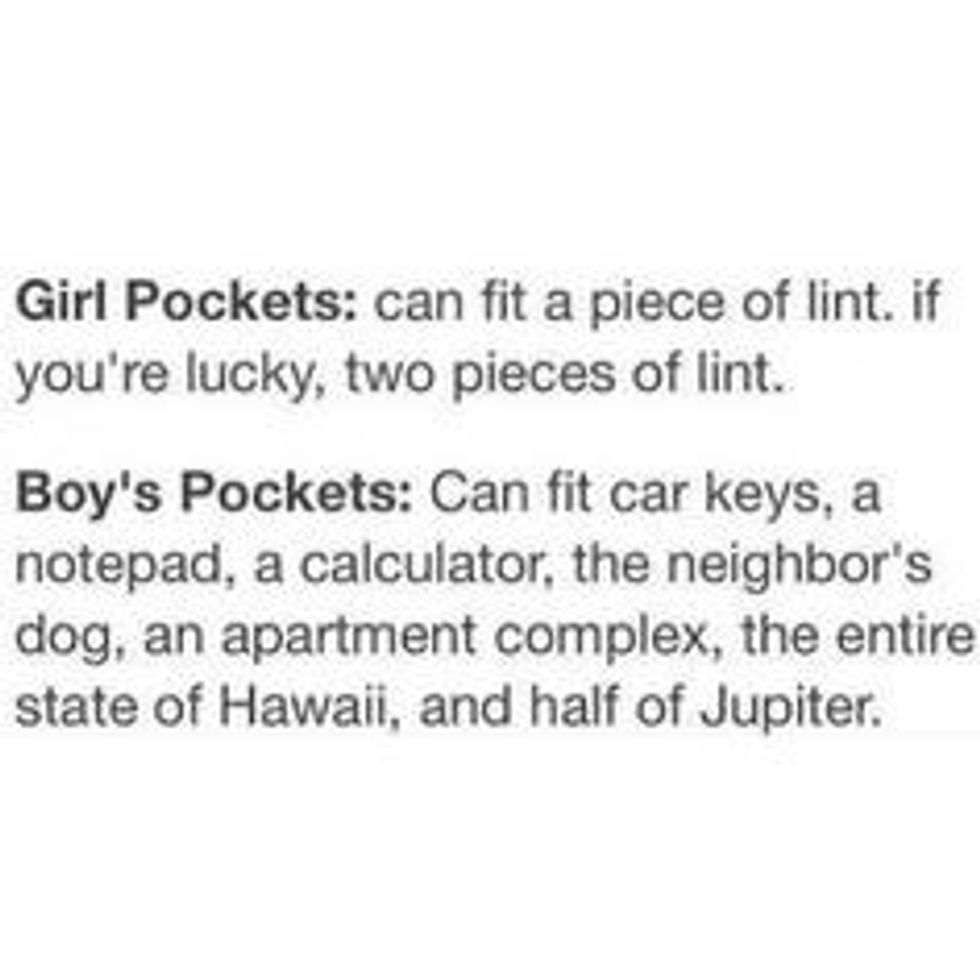 The History of Women's Pockets (or lack thereof)
The history of the small pocket goes back a lot further than you'd expect and it's riddled with subtle and not-so-subtle sexism. Women have been demanding built-in storage space in their clothes for centuries.
Women's clothes didn't really have internal pockets until the 18th century. The earliest pockets were pouches hidden underneath the petticoat of their poofy dresses that were tied around the waist.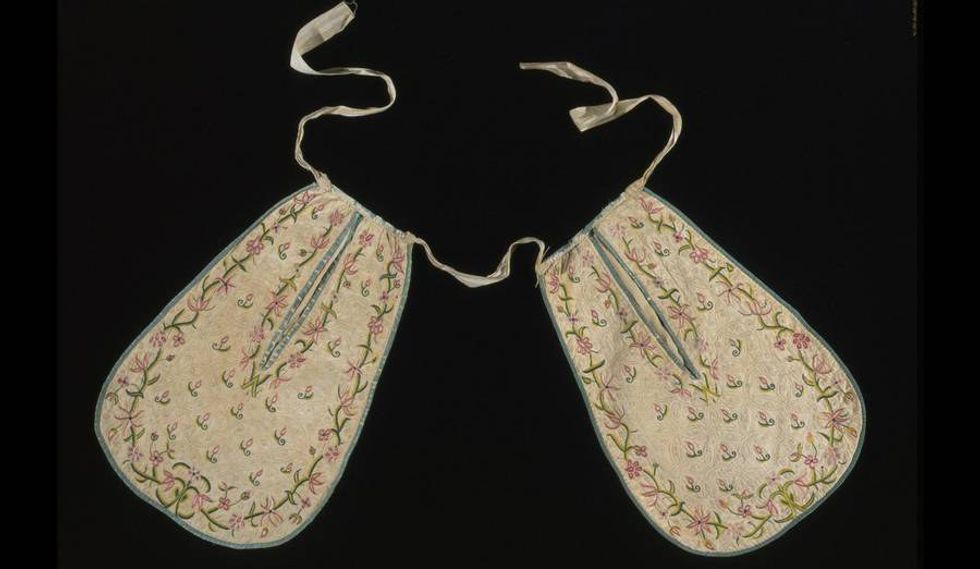 These "pockets" were basically impossible to access in public since they were underneath so much clothing. It wasn't until later in the 1700s when the pouches became a fashion accessory, that slits were made in the dress to allow easier access. These pouches were often elaborately embroidered and were used to store a variety of items.
The Victorian era was when things started to suck and pockets fell out of favor. Gone were the big ball gowns. The slimming Grecian-inspired look was in and that left no room for big pockets, or any pockets really.
But women still needed a place to keep all their stuff, and so the purse was born. The ancestor of the modern day purse, the reticule, was basically useless. They were tiny bags that women would carry in their hands that didn't have room for anything. These bags were intricately designed and seen as a status symbol. Richer women would have smaller bags because they didn't need to use their hands. Larger reticules were looked down upon because it meant that their owners worked and did, you know, normal, everyday things. instead of lounging around all day.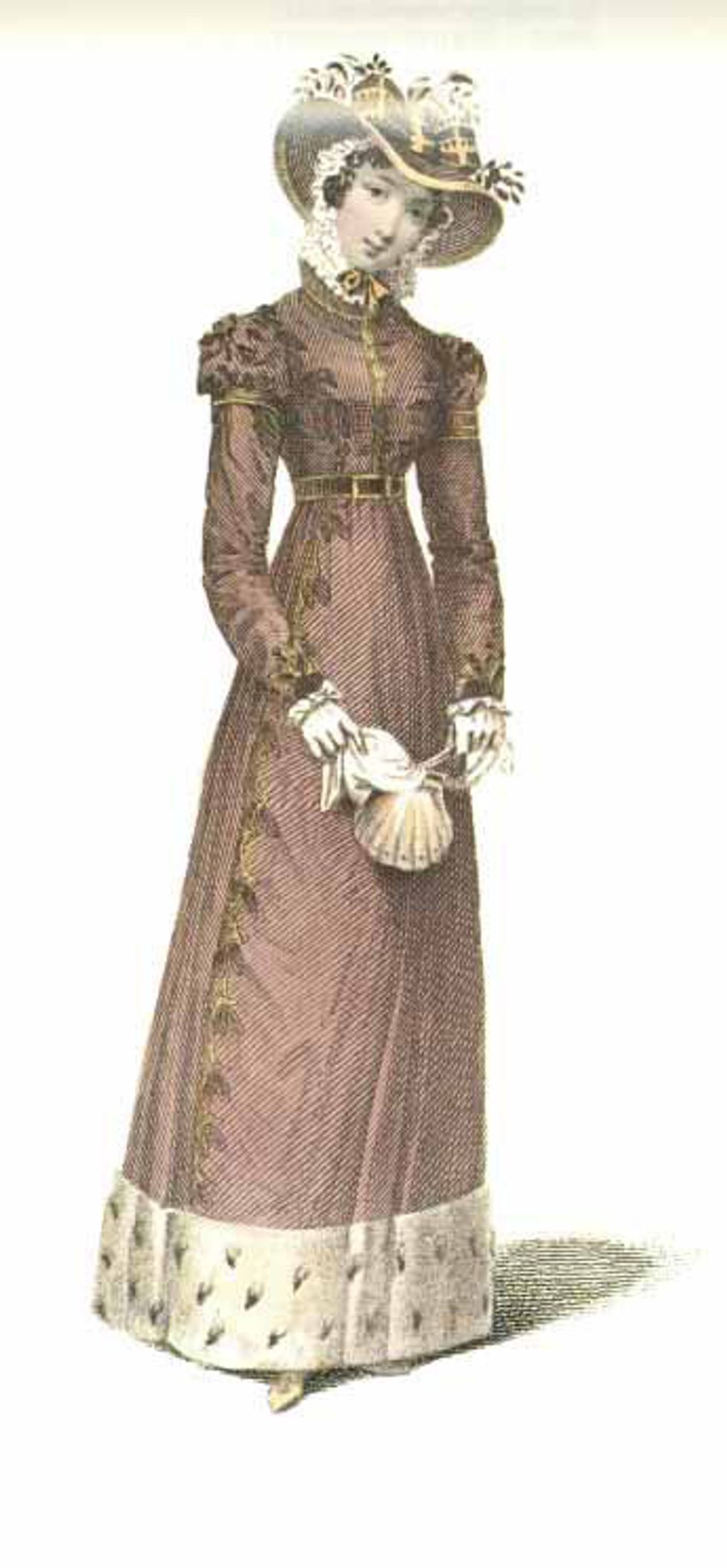 The game changed when women began wearing pants in the 1930s because they had to take over many of the men's jobs while they were off fighting the war. At first, these pants were fully functional with pockets the same size as men's pants (probably because they were men's pants).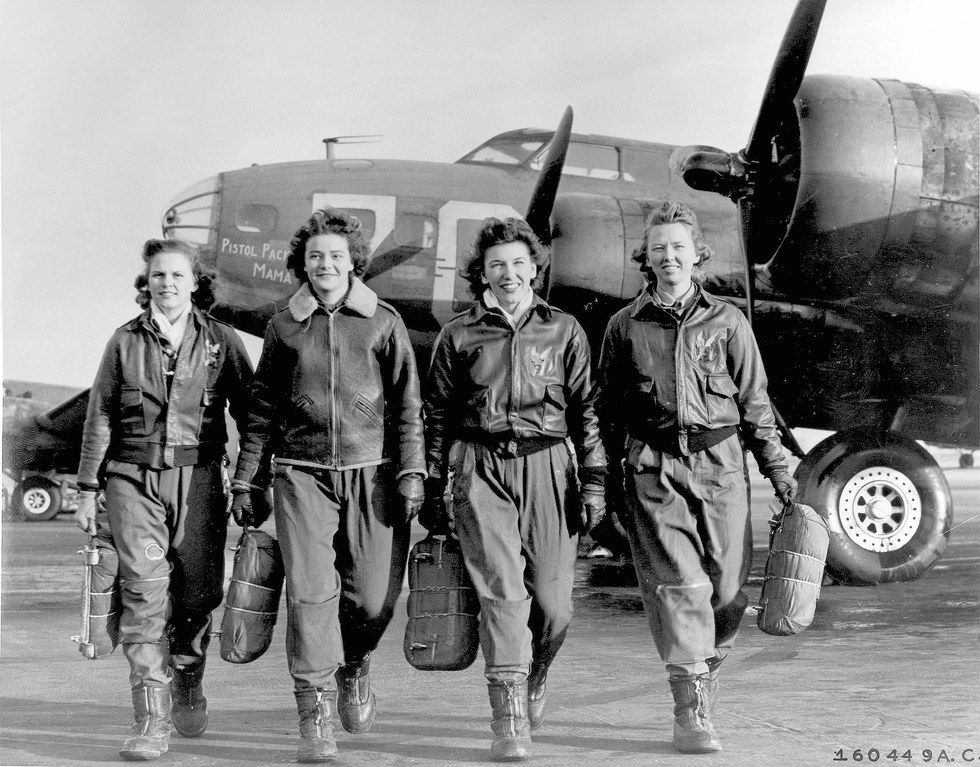 However, once it was determined that women were going to keep wearing pants even after the World Wars, designers decided to make trousers more slimming and appealing to the female figure. So history repeated itself and the Pocket Excommunication of the 19th century recurred in the 1940s. And we've been complaining about our small pockets ever since.
Why does this matter?
Women are just as active as men, sometimes even more so. And while purses are nice, they're a hassle. Purses were literally made to be used as a statement that women who don't need to use their hands, and therefore don't work, are more feminine. Bulky pockets took away from that femininity. Designers chose attractiveness over functionality with women's pockets and then started a whole separate industry for purses that's fueled by the lack of pockets in female clothes.
Well, I say screw it! I'm tired of complaining about my pocket sizes, fake pockets, and no pockets. I'm definitely tired of people asking me why I don't carry a purse. Purses get in the way. Pockets are a functional feature in pants and shouldn't be omitted just because someone somewhere decided that it would make women's hips look less attractive.
We are past the point where we can just sit silently with our large phones in our hands or lost in the chasm that is our purse. It's time we women had actual pockets.