When you move away for college, there is always this feeling that you are going to miss out on things with your friends who are staying in your hometown. You miss their faces and your family's faces. For me, I always worried about the fact that something could happen to someone while I was away and I wouldn't be able to be there.
Last Saturday, I learned that two girls I went to middle school with were in a car accident. One of them passed away, and the other is still in critical condition. To anyone who is reading this, please pray for peace for the families and pray for the recovery of my friend.
As I traveled through my day on Saturday, I tried to maintain some normalcy and just work on homework. As I was doing this, I realized something. I have been so caught up in all that is college life; the school work, the exams, the clubs/activities, the boys, the parties, the dorms, and all of it. I can't even remember the last time I called my grandparents. The thought of this made me feel very ashamed.
It is so incredibly easy to get caught up in the chaos of our own lives, and we should be spending time on ourselves during this point of our lives. However, I think we could all do a better job of telling the people we love that we do in fact love them. Life is so damn precious, and can be taken away in the blink of an eye. This fact should not scare us, but instead empower us to take advantage of every opportunity, appreciate every person, chase our dreams, and love as intensely as our hearts will allow.
My friends in this accident were freshmen in college, just as I am and as many of you reading this are. Christy was at the peak of her life. Sidney is currently fighting for her life. These things do not make sense to me and I have trouble wrapping my head around why things like this happen.
That being said, all we can do in response to tragedy is love more. Love the families of these two beautiful women. Love our own friends. Call our parents, especially those of us who live away from home. Love them more and love our siblings more. Also, it is not enough to feel the love… we need to tell them. What good is feeling that love and appreciation for another person if the other person is not aware that they are loved and appreciated?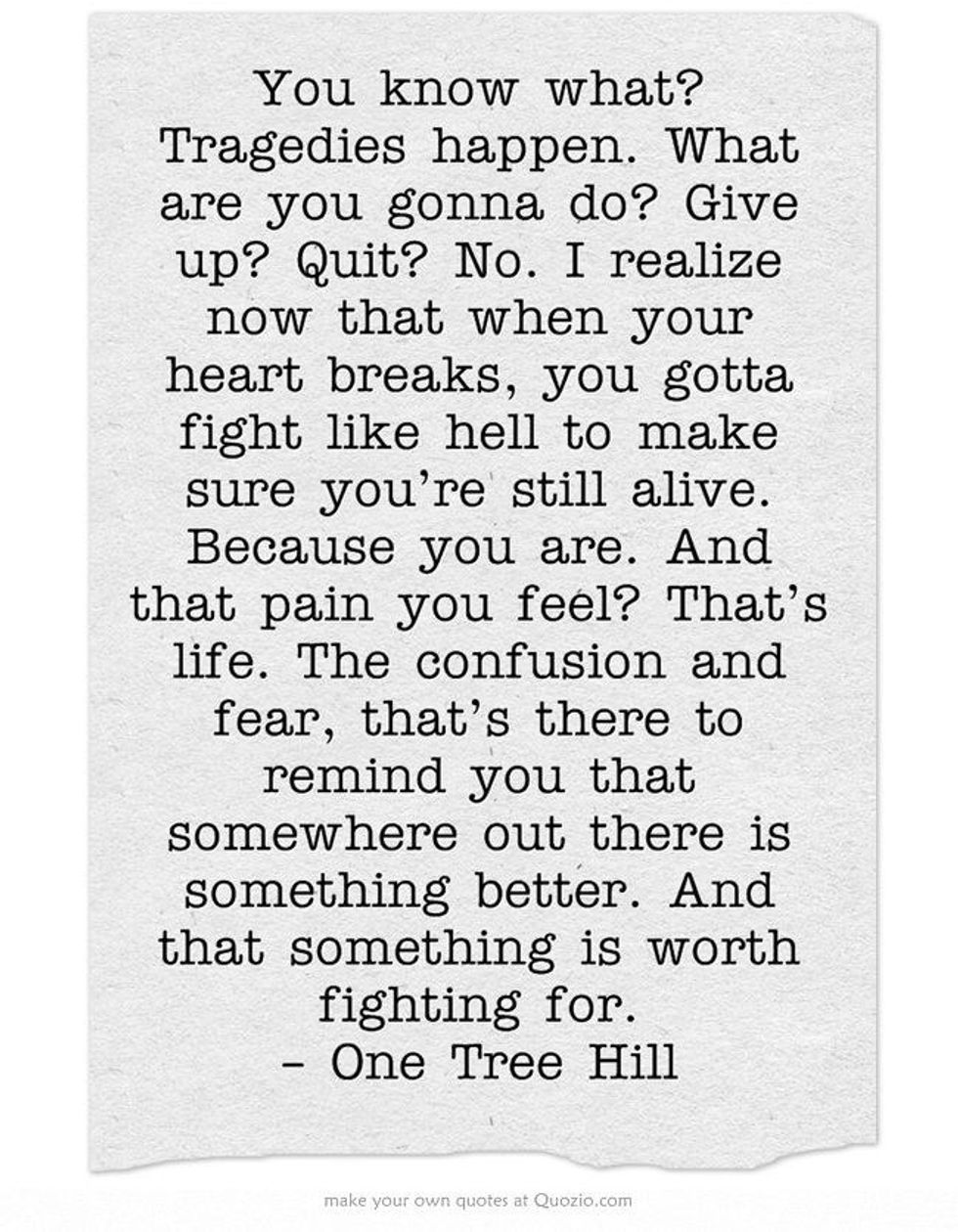 Please appreciate every single day. Even struggling through an exam or being dumped by a boy means we are alive and capable of learning, loving, and surviving. I encourage you to tell people how much they mean to you. It is important, and it is something we tend to shy away from doing.
According to the CDC, an average of 6 teenagers aged 16-19 died every day in a car accident in 2013. You always hear about these tragedies and don't really take the time to think about them until it is people you have known, spoken to, and laughed with. Life is beautiful, and it is precious, and people are important. Try not to forget that while going through your daily life.
RIP Christy, so many people loved you.
"Nothing can ever take away the love a heart holds, dear fond memories linger every day, remembrance keep them near." - Author Unknown