Although Netflix has become infamous by removing classic titles from its list over the years, the largest streaming service in the world (with over sixty MILLION customers) still has some incredible options for you to enjoy. Whether you're a college student at home relaxing over your summer break or a stressed parent looking to find an escape from the monotonous life of caring for a home and children, you'll surely enjoy the list I've compiled of shows I have already watched that YOU should be planning to watch before school starts back in the fall. If you have any suggestions for ME, be sure to let me know!

Stranger Things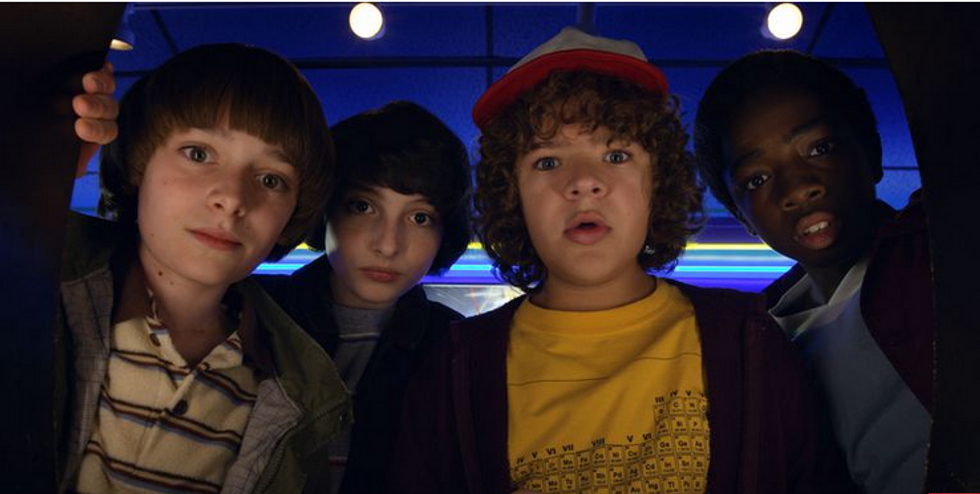 Welcome to the fictional town of Hawkins, Indiana, where alternate dimensions, murderous demon monsters, and psychokinetic children are the norm. Season One revolves around Mike, Dustin, Lucas, and Will, some preteen boys who just want to play Dungeons and Dragons. However, when Will goes missing, they must do everything within (and outside of) their power to rescue him. As the party is searching for Will, a strange girl named Eleven, who has a very deep, dark history, emerges onto the scene, and Chief Jim Hopper (David Harbour) tries to solve both mysteries at the same time. Season Two introduces a mysterious new character known as "Mad Max" that has moved to Hawkins with some extra baggage: mainly, a stereotypical, misfit stepbrother named Billy. All while dealing with Mad Max and Billy, Dustin finds something very strange in his trashcan one night and Eleven ventures to try and unearth the history she can't seem to remember. I can't give away much more for the purpose of not spoiling the show for you, but take my word for it when I say this is one of my all-time favorite shows.
As Season 3's arrival to Netflix on July 4th looms in the coming month, I would urge everyone to watch Stranger Things and be caught up by the release of its next chapter. With a compelling story, great acting and writing, and a wonderful soundtrack, Stranger Things is one of the most captivating shows in all of Netflix's realm, in my honest opinion.

You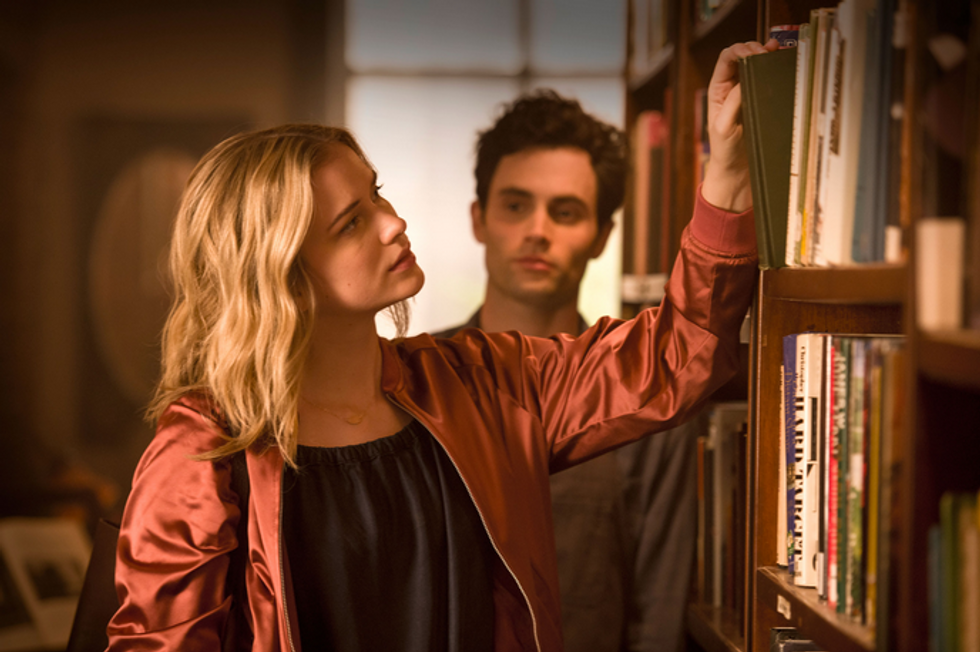 The main characters of You: Guinevere Beck and Joe Goldberg
Netflix

You is a Lifetime-turned-Netflix original that began as a book written by Caroline Kepnes. The show follows the life of New York bookstore employee Joe Goldberg and his love interest, Guinevere Beck. Before Joe truly pursues a future with Beck, though, he follows her and stalks her social media pages to find out who Guinevere Beck really is: a broke grad student who has a passion for writing, but also leads a dangerous life. Joe's infatuation with Beck leads him down some very dark paths, as does Beck's obsession with success. The trail they go down together is one that has to be witnessed by your own eyes.
I have to say that I am very thankful that nothing important happening during the middle of January, when I started watching You. I watched the entire ten-episode season within eighteen hours. If I wasn't sleeping, I was most likely watching You (show about a stalker... "watching YOU"... clever title, Mrs. Kepnes). I cannot recommend this show enough. It's one of those shows that you can sit down and end up watching the whole series in a day, as you get trapped in its cliffhanger endings and just have to know what happens next.

Riverdale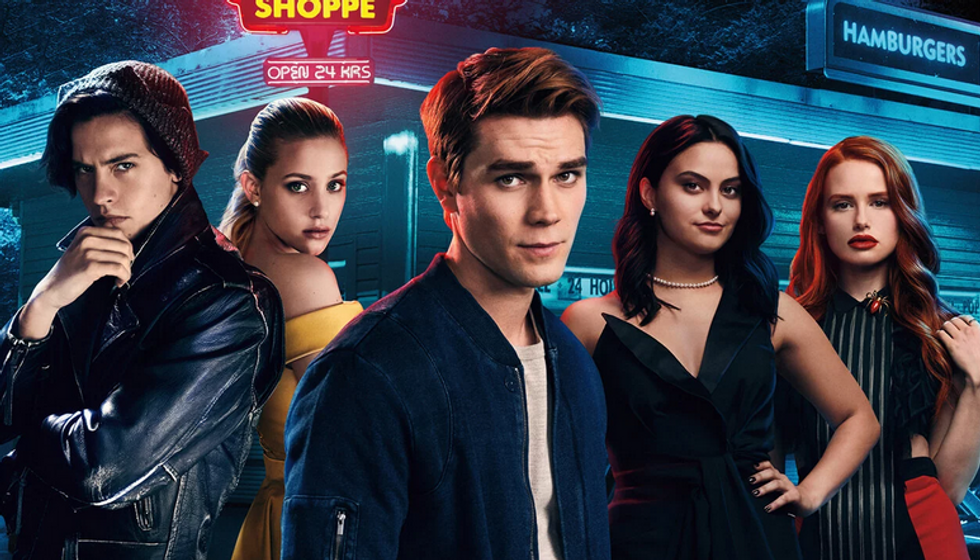 Riverdale's driving characters (left to right): Jughead Jones, Betty Cooper, Archie Andrews, Veronica Lodge, and Cheryl Blossom
Netflix

Based on the Archie Comics characters, Riverdale is an American drama series that airs on CW before coming to Netflix. The show follows the lives of Archie Andrews (the redheaded football star with a passion for music), Jughead Jones (an outcast-turned-gang leader), Betty Cooper (Archie's longtime best friend looking for change) and Veronica Lodge (a wealthy social icon who moved to Riverdale from New York). Season One revolves around solving the murder of Jason Blossom, the brother of Cheryl and the formerly apparent heir of the Blossom maple syrup industry. Season Two focuses on catching the serial killer who haunts the streets of Riverdale known as the Black Hood. Finally, Season Three introduces a dangerous game into Riverdale that the main crew has to eradicate before their lives are endangered.
Although the acting and writing can be subpar at times, the plot truly drives Riverdale. Between Jughead's narration and role of chief investigator alongside Betty, Veronica trying to outsmart her mobster father Hiram Lodge, and the relationship between Archie and father Fred, Riverdale has something that everyone can enjoy. CW has also announced that a fourth season is currently in development/filming, so you'll have plenty of time to catch up before new episodes start airing around October.
The Office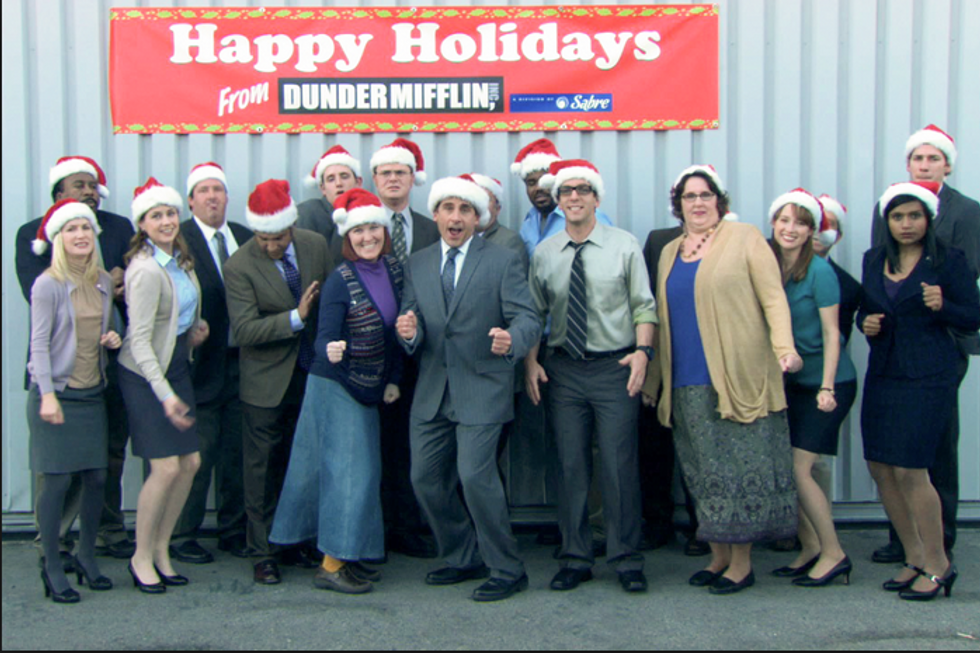 The wonderful employees of Dunder Mifflin Paper Company, Inc.
NBC/Netflix
If you're in desperate need of an iconic, hilarious sitcom to help you survive the summer, I would highly recommend The Office (the American version, NOT THE BRITISH VERSION). Between the vulgar humor of boss Michael Scott (Steve Carell), the tender relationships that form between office members, and literally everything that SHOULDN'T happen at a failing paper supply company, The Office brings joy and laughter to every single one of its viewers. The show simply follows the day-to-day routine of the Dunder Mifflin employees as they are filmed for a documentary about the modern American workplace.

The first season is not as good as the rest. I have to say that now, just so you know ahead of time. I still personally enjoy it, but many of my friends don't and have given up on the show because of a bad first impression. Make it through the ~slightly~ less funny first season, and you will not regret your decision. NBC has also flirted with the idea of another season of the show, so you should go ahead and watch it just in case. You'll thank me later.

BONUS: A MOVIE!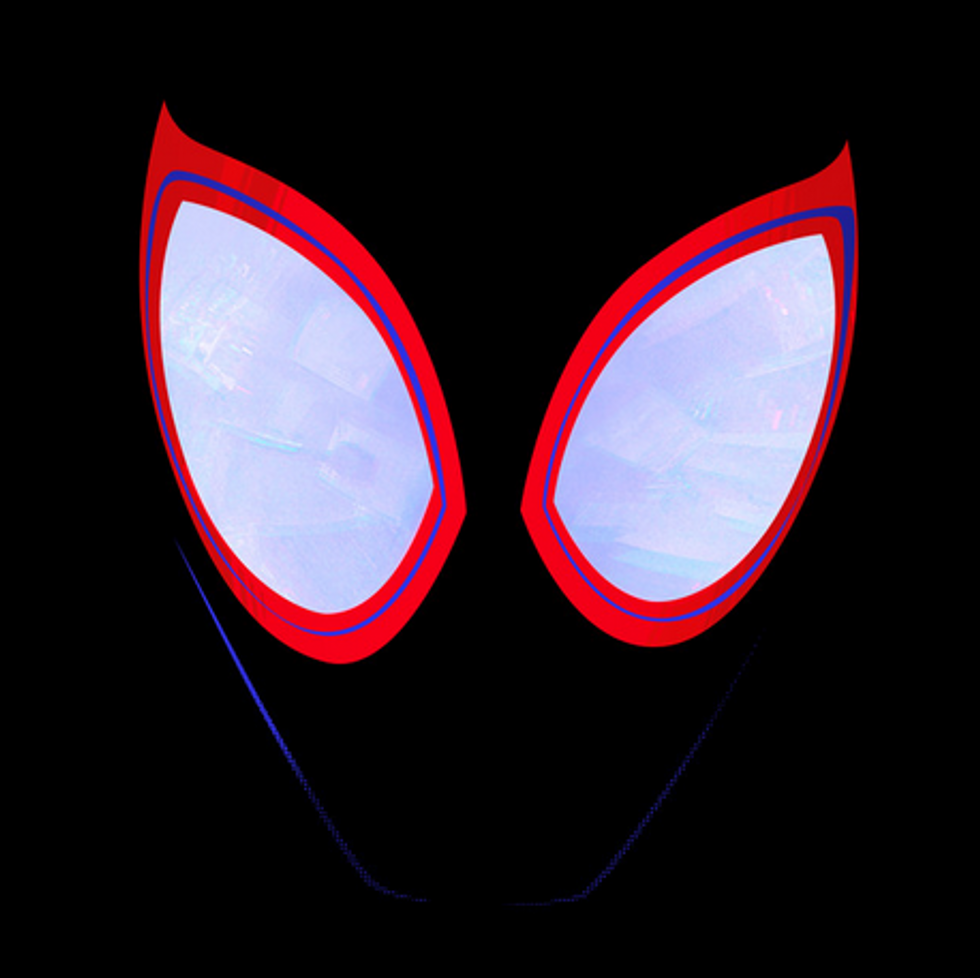 Spider-Man: Into the Spider-Verse's album cover

Alongside some fantastic binge-worthy shows, there are some incredible movies on Netflix as well. As I went to create my list some of my personal favorites below, I realized that basically the only movies I watch on Netflix are superhero movies, so I'll tell you about my FAVORITE movie on Netflix below and urge you highly to watch it.
Spider-Man: Into the Spider-Verse. Any words I say about this movie will not do it justice, plain and simple. The story begins with Miles Morales struggling through boarding school. After sneaking out one night and being bitten by a radioactive spider, he comes across "The Super-Collider" that Kingpin builds to try and recover his family that died in a car crash. Right after Peter Parker (Spider-Man) is killed by Kingpin, a portal to an alternate dimension brings Peter B. Parker, an overweight and slobby version of himself, to Miles's universe and has to take down Kingpin alongside the rookie Spider-Man. The plot is fantastic and fun, the soundtrack is wonderful, and the movie itself is visually breathtaking. It comes to Netflix on June 26, and it is 100% a day-one watch. This movie is easily in my top five currently, and I don't see it moving from that list any time soon.